Beach lodges & resorts in Pemba Island
Sort by:
Name


|
Traveller's rating


|
No. of reviews


Fundu Lagoon

The rural island of Pemba is one of Zanzibar's close neighbors, and in comparison it sees very little tourism. As a result, it ...More about Fundu Lagoon
Excellent overall - in terms of: The suite - by far the most magical room of the trip - imagine Robinson Crusoe meets a feng shui designer - really something special! Every... reviews...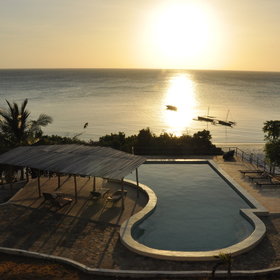 Manta Resort

In the far north-west of Pemba Island, Manta Resort is a laid-back remote beach retreat with fantastic views, a powder-white ...More about Manta Resort
The hosting here from our personal Butler Haji B was fantastic. This really made our stay all the more memorable. The diving was very nice - although don't expect to ... reviews...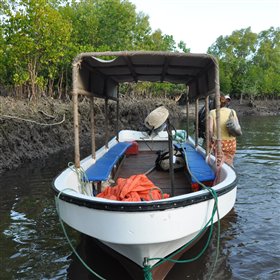 Pemba Lodge

Pemba Lodge, sometimes known as Pemba Island Eco Lodge, opened in November 2011 on the very small Shamiani Island, just off the south-east coast of Pemba Island. With just five rooms, it's a rustic lodge dedicated to promoting responsible tourism, creating a balance between conserving the natural ...More about Pemba Lodge