Beach lodges & resorts in Pemba Island
Sort by:
Name


|
Traveller's rating


|
No. of reviews


Fundu Lagoon

The rural island of Pemba is one of Zanzibar's close neighbors, and in comparison it sees very little tourism. As a result, it ...More about Fundu Lagoon
Excellent overall - in terms of: The suite - by far the most magical room of the trip - imagine Robinson Crusoe meets a feng shui designer - really something special! Every... reviews...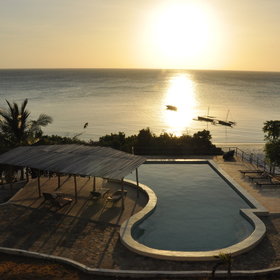 Manta Resort

In the far north-west of Pemba Island, Manta Resort is a laid-back remote beach retreat with fantastic views, a powder-white ...More about Manta Resort
Where do I start? This place is wonderful, peaceful and we (mother & daughter for a change) loved it: It is a special place in an (as yet) totally unspoilt location - azure ... reviews...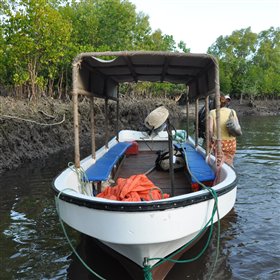 Pemba Lodge

Pemba Lodge, sometimes known as Pemba Island Eco Lodge, opened in November 2011 on the very small Shamiani Island, just off the south-east coast of Pemba Island. With just five rooms, it's a rustic lodge dedicated to promoting responsible tourism, creating a balance between conserving the natural ...More about Pemba Lodge