Motswiri Camp: Our full report
When we last visited Motswiri Camp it was looking good.
ood. However, this independent camp closed at the start of 2020; we're still waiting to see what will take its place at the western end of the Selinda Reserve - though it looks likely that the area will be used for some mobile trips during 2020 & 2021.

When it was open, the camp had five large tents including a family chalet are built on raised decking with timber frames and canvas walls; each has a view out on to the Spillway and is entered from a wooden veranda at the front via wooden sliding doors. Mesh window and door panes keep insects out but allow a breeze to flow through.

The tents at Motswiri Camp are simply decorated and furnished with a writing table, a luggage rack and a wardrobe that contains insect spray, a torch and an electronic safe. The beds, which we found to be very comfortable, can be arranged as either double or twin beds; they face the door, and the lovely views beyond.

A tall headboard screens the bed from the bathroom area, and on the reverse of this are his-and-hers washbasins and a couple of mirrors. On either side of this bathroom area, in the back corners of the tent, are the en-suite loo and shower, each with three sides enclosed and one side open to the bathroom. There is no loo door. There is ample room for hanging and storing clothing and luggage in the open wooden shelves at the back of the bedroom area. One of the camp's five tents, aptly named 'the honeymoon suite' has a further door that opens to a secluded outdoor shower with great views across the Spillway.

Motswiri's tents have lighting run on solar power, so while there is enough light to read by at night, and to navigate around your tent, this doesn't allow to anything more sophisticated. Hair driers can't be used here!

Sandy paths, which are lit at night by paraffin lanterns, link Motswiri's tents to the main area, an open-plan construction with some very comfortable couches, a small bookcase of reference and fiction, and the dining area. There's no bar as such but guests are welcome to help themselves to cold drinks as well as spirits and liqueurs from a large fridge or the drinks cabinet. A small plunge pool with a few sunloungers is a short way away from the main area. Close to the pool is one of two dwarf mongoose colonies in camp, so like us you might be lucky and catch a glimpse of these endearing creatures on their foraging forays.

Although there is a 4WD game vehicle, it's used for short drives to and from walks, and perhaps the occasional foray to look for big cats when they're around camp. Motswiri isn't a camp that offers full game drives. Instead it focuses on activities that don't use engines – and we think it's all the better for that! Guests can choose whether they walk, canoe (water levels permitting), or ride for each activity.

For us at Expert Africa, and for most of our travellers, one of the camp's biggest draw cards is the opportunity to get out on foot and do some fantastic walking led by experienced walking guides.

On our most recent trip in July 2016 we spent an enjoyable morning walking through woodland on the edge of the spillway. It was an opportunity to learn about the smaller and less conspicuous flora and fauna, which our guide was very good at stopping to point out. We were impressed by his extensive knowledge of the local plants and their various uses, as well as his skill at unraveling the multitude of tracks we came across – aardvark, porcupine, hyena, and lion to mention a few. On our attempt to return to the boat after the walk we found the way momentarily blocked by a small herd of bull elephants – which was a delightful finish!

Luckily, when we last visited, the water levels in the spillway were high enough to allow for water activities to take place, and we had an unforgettable boat trip here. Just as we were finishing afternoon tea we spotted several large groups of elephants gathering on the opposite banks of the spillway - getting ready to cross the water. At the suggestion of our guides we quickly got in the boat and were able to position ourselves close to the action. What followed was at least an hours non-stop elephant entertainment, as one group after the other crossed, and then a bachelor herd paused midstream to fool around – mock fighting, submerging and doing headstands in turn!

When the Selinda Spillway is flowing it is possible to do canoe trips, mekoro and boat cruises from camp as well as a spot of fishing. However, later on in the dry season, typically from September, water levels drop and water activities are then suspended.

The other main attraction to Motswiri is the opportunity to experience a horseriding safari. On our last visit we spent a couple of days riding here. The horses, the majority of whom are Boerperd cross, are all were well suited and trained to the safari environment, and all were more than capable of giving an enjoyable ride suitable for someone wanting something more then just a trail pony.

For safety reasons in this big-game area, riding is an option only for skilled and experienced riders at Motswiri. Even then, don't expect to track dangerous game such as lion.

For enthusiastic riders, the horseback safaris from Motswiri are a fantastic experience and a great activity to do alongside other more traditional safari activities. Riding from camp is done mostly at a slower pace, to spot the animals, however there are plenty of open flood plains that allow riding at a faster pace if the group wishes. The morning rides here, when riders and horses are fresher, are usually longer and often faster than the afternoon rides.

On one morning ride we were lucky enough to witness a wild dog feeding from a fresh kudu kill (at a space of about less than 20 metres), before running back to its den site to regurgitate the food for its puppies. A little later we came across a large herd of buffalo who'd come down to the edge of the spillway to drink, we also skirted quite a number of elephant feeding on the fringes of the mopane forest, and spotted a good number of birds including ground hornbills, an African hawk eagle, a Bateleur, mosque swallows, Meyers parrots, and Namaqua doves. Equally enjoyable was the time spent cantering for miles through the Spillway. This was fabulous fun and greatly appreciated by both riders and horses, as the water was very refreshing!

Please note that Motswiri make it entirely the responsibility of the guests keen on riding to supply their own well-fitted hard hat or helmet. The camp neither provides such hats nor accepts any liability for injury sustained as a result of failure to wear appropriate protection.

For those wanting a more extensive and slightly more adventurous outing there is the opportunity to combine a stay at Motswiri main camp with a night or two fly camping.

We've visited Motswiri a number of times in the last decade. When we visited in 2007, the game densities around the camp were low. They were certainly not as good as that around other camps in the Kwando/Linyanti region. Also we found that many of the animals there were very skittish. So for its first couple of years as a photographic camp, Motswiri had very limited big-game sightings.

Over the years, this has greatly improved as the animal densities have improved, and as they have become more habituated to walkers and riders. In July 2016, we saw good populations of the region's common game species: zebra, impala, and giraffe, as well as elephant and buffalo. We also had some great sightings of some rarer species such as the roan antelope, which we saw from horseback. One of the highlights of our trip was however, witnessing two wild dog kills in as many days from the main area of camp! This year, the small pack of four wild dogs denned close to the airstrip behind camp, and the adults were kept busy feeding their five puppies.

So whilst the game here still doesn't rival the densities found in Mombo, Moremi, or the Kwando-Linyanti camps further east, there is enough to make for plenty of varied signtings and a good safari.
Our view
Motswiri Camp is a remote and secluded little camp with a laid-back approach and great guiding. A diverse range of environments leads to a very good range of game species – although its game densities aren't as high as in some of the neighbouring areas to the south and east. That said, Motswiri's focus on walking and riding, with perhaps the occasional canoe trip, do lend themselves to a safari that's a refreshingly different from Botswana's norm. We loved it!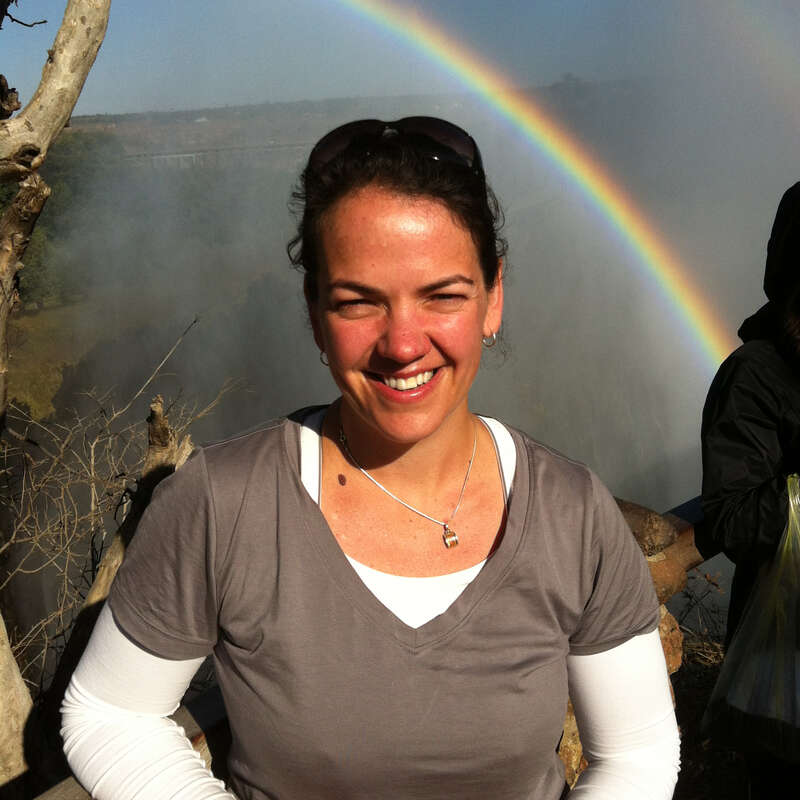 Geographics
Location

Ideal length of stay

We recommend a stay of at least three-nights at Motswiri Camp to enjoy all of the activities on offer here – and more if you'd like to combine it with a few nights at Little Motswiri.

Directions

The camp is reached by a 45-minute flight from Maun (or 50 minutes from Kasane) followed by a very short drive into camp.

Accessible by

Fly-and-Transfer
Food & drink
Usual board basis

Full Board & Activities

Food quality

On our last visit to Motswiri the food was simple but good.

At morning wake up call (around 5am or 6am depending on season) guests are brought a drink of their choice, tea, coffee or juice accompanied with a biscuit or flapjack.

On arrival at the fireplace before the morning activity (at around 5.00am or 6.00am depending on the time of year) we were met with a light breakfast of muesli, cereals, porridge, yoghurts, toast, muffins and tea and coffee.

On a previous visit, our group was surprised with a 'bush brunch', which greeted us as we turned a bend on horseback while riding through the spillway. The grooms were in attendance and took the horses back to the stable while we stayed and ate from a large dining table that had been set up under the trees. We were greeted with champagne and enjoyed brunch, which consisted of homemade beef burgers and bread buns, with a mixed salad finished with a large platter of freshly cut fruit.

While the camp will arrange bush brunches and dinners on occasions, usually after the morning activity, we returned to a lunch back at camp of delicious meat and vegetarian pizzas accompanied by a selection of salads, a four-bean salad, a green salad and freshly baked bread. This was followed by cheeses and sliced fruit.

Before the afternoon activity afternoon tea was served in the main area and on one afternoon a very moorish lemon drizzle cake was served with tea and coffee.

Dinner started with a very tasty creamy bean soup and fresh bread rolls. A main course of perfectly cooked beef fillet, roast potatoes, green beans and carrots, was followed by sticky toffee pudding and custard.

Both lunch and dinner were accompanied by a noteworthy homemade chilli-brandy dressing, made by infusing chillies and garlic in bottles of sherry.

Special interests
Riding holidays

Motswiri offers experienced riders some fantastic riding in Botswana, as well as first-class walking and (in season) canoeing safaris. You have the flexibility to choose different activities each day, and when you ride Motswiri's horses are well-schooled.
See ideas for Riding holidays

Walking safaris

The emphasis at Motwiri is on non-motorised activities and Motswiri is one of the few camps we'd recommend for walking safaris in Botswana. Motswiri's walking guides are very experienced and its environments and game are varied.
See ideas for Walking safaris
Children
Attitude towards children

Motswiri really welcomes children however participation in activities does carry age restrictions. The minimum age for walking activities is ten years old, and for riding it is 12 years old. However, the camp will be very flexible on these restrictions if you book a private guide for your time there.

Equipment

While there is no special equipment provided. Motswiri does have a specially designed three-day family safari for children which is usually run by a private guide. This incorporates a range of activities from fishing, mekoro poling, canoe safari, game drive, riding lesson and pony club workshops and tracking and spoor ID, among many others.

Babysitting is also available – although it is worth mentioning that none of the staff are specifically trained for this.


Generally recommended for children

Recommended for more mature children, who are genuinely interested in wildlife. For families with younger children, we suggest a specialist family safari.

Notes

All children will need to be constantly and closely supervised by their parents, as there is big and dangerous game around, and no fences.
Our travellers' wildlife sightings from Motswiri Camp
Since mid-2018, many of our travellers who stayed at Motswiri Camp have kindly recorded their wildlife sightings and shared them with us. The results are below. Click an animal to see more, and here to see more on our methodology.






Roan antelope
100% success

Spotted Hyena
100% success








Sable antelope
0% success
Communications
Power supply notes

There are no plug points in the rooms. Batteries can be charged in the main area of camp, where there are a range of adaptors. It's a good idea to bring spare batteries with you!

Communications

For most purposes, consider yourself out of contact here. There is no cellphone reception, no direct fax or phone and no email! Swift radio contact can be made with Maun if there is an emergency.

TV & radio

None

Water supply notes

All the tents have plumbed hot and cold running water for showers as well as flush loos. Guests are usually given a water bottle on arrival with filtered water, which they are encouraged to top up from the filtered supply in the camp's main area. Each room is also provided with glasses and a jug of filtered water beside the sink for drinking purposes – which is replenished by the staff daily. Whilst the camp's team drinks the water from the taps, we wouldn't recommend that travellers do this.
Health & safety
Malarial protection recommended

Yes

Medical care

A comprehensive first-aid kit is kept at camp and for medical emergencies there is a medical evacuation service covering the whole Delta. Please note that it is only possible to fly out of camp during daylight hours as the bush airstrips do not have any lighting at night.

Dangerous animals

High Risk

Security measures

Guests are escorted to and from their rooms after dark as dangerous wildlife is known to wander through the camp. A thorough safety briefing is given on arrival. A fog-horn is provided in each room for attracting attention in case of emergency.

Fire safety

There are fire extinguishers around camp and fire-assembly points are identified to guests when they arrive at the camp.
Activities
4WD Safari

Birdwatching

Boat trip

Fishing

Guided walking safari

Helicopter

Horse-riding

Mokoro

Night drive
Extras
Disabled access

Not Possible

Laundry facilities

Included

Money

No exchange facilities are offered at Motswiri. There are small safes in all the rooms.

Accepted payment on location

MasterCard and Visa credit cards are accepted; Diners and Amex are not. Cash payments may be made in the form of South African rand, GB sterling, US dollars, euros and Botswana pula.
Other lodges in Kwando-Linyanti area
Alternative places to stay in this same area.
---