Hotels & places to stay in Bulawayo
Sort by:
Name


|
Traveller's rating


|
No. of reviews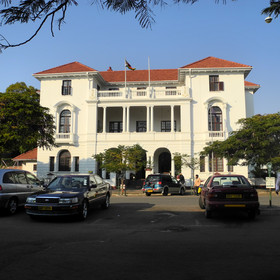 Bulawayo Club

Located in the centre of Bulawayo, The Bulawayo Club, dating back to 1935, is full of colonial architecture and history from ...More about Bulawayo Club
The Club conjured up so many images of a different time and was delightful. The staff were very helpful and very apologetic about the noise from an evening celebration ... reviews...
Nesbitt Castle
Built in the suburbs of Bulawayo in the 19th century, Nesbitt Castle was the romantic vision of Theodore Holdengarde, an eccentric ...More about Nesbitt Castle
This was the one disappointing aspect of our trip. As you will know, its interior is rather dark and forbidding. And our suite (i.e. room) felt (to us, at any rate) rather ... reviews...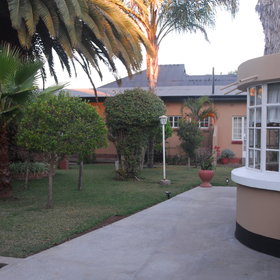 Banff Lodge

Situated in the quiet suburb of Hillside, about a ten minute drive from the city centre, Banff Lodge is clean, comfortable and convenient for anyone spending a night or two in Bulawayo. Although the lodge itself has had a varied history since the late 19th Century the most recent owners of Banff ...More about Banff Lodge