Our 2 best hotels and places to stay in Bulawayo
There is a wealth of good places to stay around Bulawayo; as you drive around the residential areas it seems there is a lodge sign on almost every corner.
Ask us for more details of what's where, and what's likely to suit you best!

Sort by:
Name


|
Traveller's rating


|
No. of reviews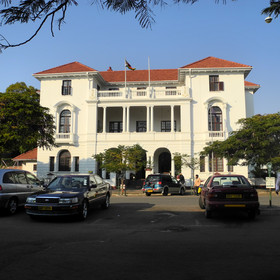 Bulawayo Club

The centrally located Bulawayo Club dates back to 1935. It's a beautiful old colonial building and the architecture and history ...More about Bulawayo Club
We were warned in advance, so no complaints. But this is strange place. After the very warm welcome we received everywhere else, the laid back staff and funereal atmosphere ... Bulawayo Club reviews...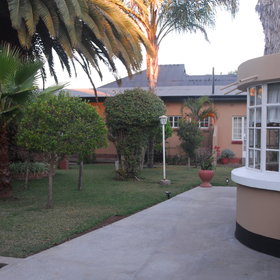 Banff Lodge

Situated in the quiet suburb of Hillside, about a ten-minute drive from the centre of Bulawayo, Banff Lodge is clean, comfortable ...More about Banff Lodge