Useful links featuring Khwai River Lodge

Download a PDF...
To read what we say in our brochure, click on the link to download the brochure section including Khwai River Lodge. To save a copy onto your computer, right-click on the link and select 'Save Target as...'.
Useful links...
We want you to understand more about Khwai River Lodge. We're not shy to direct you to their own website as we're confident that a trip there with us will cost you the same or less than booking it any other way, even directly. So follow the links below for more information.
Khwai River Lodge's website
A good clean site offering further pictures and information on the lodge.
Khwai River Lodge is often combined with:
Sort by:
Name


|
% of trips


|
Traveller's rating


Thamalakane River Lodge
|
100%
|


Thamalakane River Lodge lies along a peaceful stretch of the Thamalakane River, just 19km north-east of Maun, Botswana's main safari hub. Within easy reach of the airport, it provides a comfortable, mid-range option for those needing to overnight in Maun. Eighteen chalets ...
Read more about Thamalakane River Lodge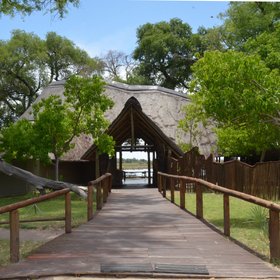 Pom Pom Camp
|
100%
|

Situated on Pom Pom Island, on the western side of Moremi Game Reserve, Pom Pom Camp overlooks the reed-fringed Pom Pom Lagoon, which is covered with water lilies and popular with hippos. Renovated in early 2012, this nine-room tented camp lies in a very scenic area where ...
Read more about Pom Pom Camp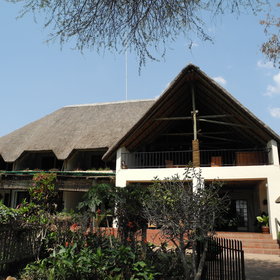 Garden Lodge
|
100%
|


The Garden Lodge is a small guesthouse in the town of Kasane, Botswana, which borders the Chobe National Park. A combination of beautiful flowers like hibiscus, frangipani and bougainvillea; tropical plants including banana and paw paw trees; and the riverside location ...
Read more about Garden Lodge
Twyfelfontein Country Lodge
|
100%
|

Just 4km from the historic UNESCO World Heritage Twfelfontein rock engravings is Twyfelfontein Country Lodge, built in an attractive spot at the bottom of a hill. The lodge's design has taken inspiration from the colours and shapes in the local landscape; this way, the ...
Read more about Twyfelfontein C'try Lod.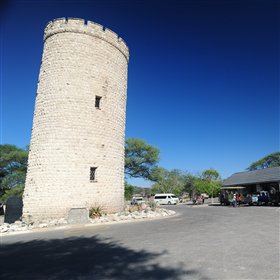 Okaukuejo Camp
|
100%
|

Okaukuejo Camp (formerly known as Okakwiju), meaning a woman who bore a child each year, stands at the western end of the famous Etosha Pan, about a half-hour drive from the Andersson Gate, the southern entrance into Etosha National Park. Although a larger camp than most ...
Read more about Okaukuejo Camp
Haus Sonneneck
|
100%
|


Located in the suburb of Eros Park, Haus Sonneneck is rapidly gaining a reputation as one of Windhoek's best pensions. It is set in beautiful lush gardens, which are filled with blooming flowers, trickling water features and plenty of birds. All is calm and peace, yet the ...
Read more about Haus Sonneneck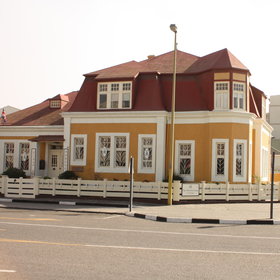 Villa Margherita
|
100%
|


Villa Margherita – 'The Charming House' – is an upmarket colonial-style B&B, set in the heart of Swakopmund on Namibia's Atlantic coast. Constructed between 1908 and 1913, it was completely renovated and refurbished by owners Claudine and Amelio, before opening for guests in March 2008...
Read more about Villa Margherita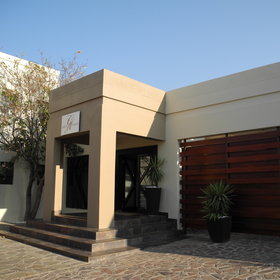 Galton House
|
100%
|

Galton House, named after the early explorer Sir Francis Galton, opened in Windhoek's residential suburb of Eros in 2011. Only ten minutes' drive from the city centre, it's a modern yet homely guesthouse with a backdrop of rolling hills. There's a mix of comfortable indoor ...
Read more about Galton House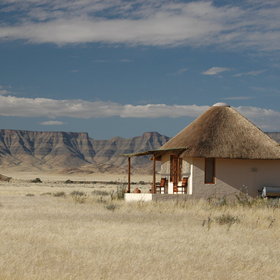 Desert Homestead
|
100%
|


Just over 30km from Sesriem, Desert Homestead offers affordable accommodation in a lovely valley setting, with panoramic views of the Naukluft Mountains and rocky desert landscape. One of the better-value lodges in the area, it is both comfortable and unpretentious. The ...
Read more about Desert Homestead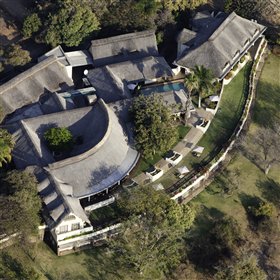 Ilala Lodge
|
100%
|

In a convenient location just 10 minutes' walk from the Victoria Falls themselves and even closer to the centre of Victoria Falls town, Ilala Lodge offers good quality, affordable rooms furnished in a comfortable and fairly timeless style. The accommodation at Ilala is ...
Read more about Ilala Lodge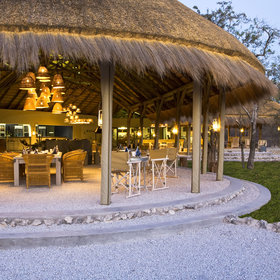 Mushara Bush Camp
|
100%
|


Opened in 2009, Mushara Bush Camp is the newest property in the Mushara Collection, in addition to Mushara Lodge, Mushara Outpost and Villa Mushara . They're all set on the Mushara Reserve, just 8km from the eastern edge of Etosha National Park. Owned by Marc and Mariza ...
Read more about Mushara Bush Camp