Our top 29 lodges and safari camps in the private Mara conservancies
Listed below are our recommendations for great places to stay in the various conservancies around the Maasai Mara  – Mara North Conservancy, Olare Motorogi Conservancy, Mara Naboisho Conservancy, Ol Kinyei Conservancy and Ol Derikesi Conservancy. Ask us for more details of which camps are where, and what is likely to suit you best.
---

Basecamp Eagle View
Basecamp Eagle View is a community-focused safari camp in the Naboisho Conservancy, with a strong emphasis on responsible tourism and a spectacular location.
---

Basecamp Leopard Hill
With six beautiful tents, Basecamp Leopard Hill is a smart safari camp in the Naboisho Conservancy in the Maasai Mara ecosystem.
---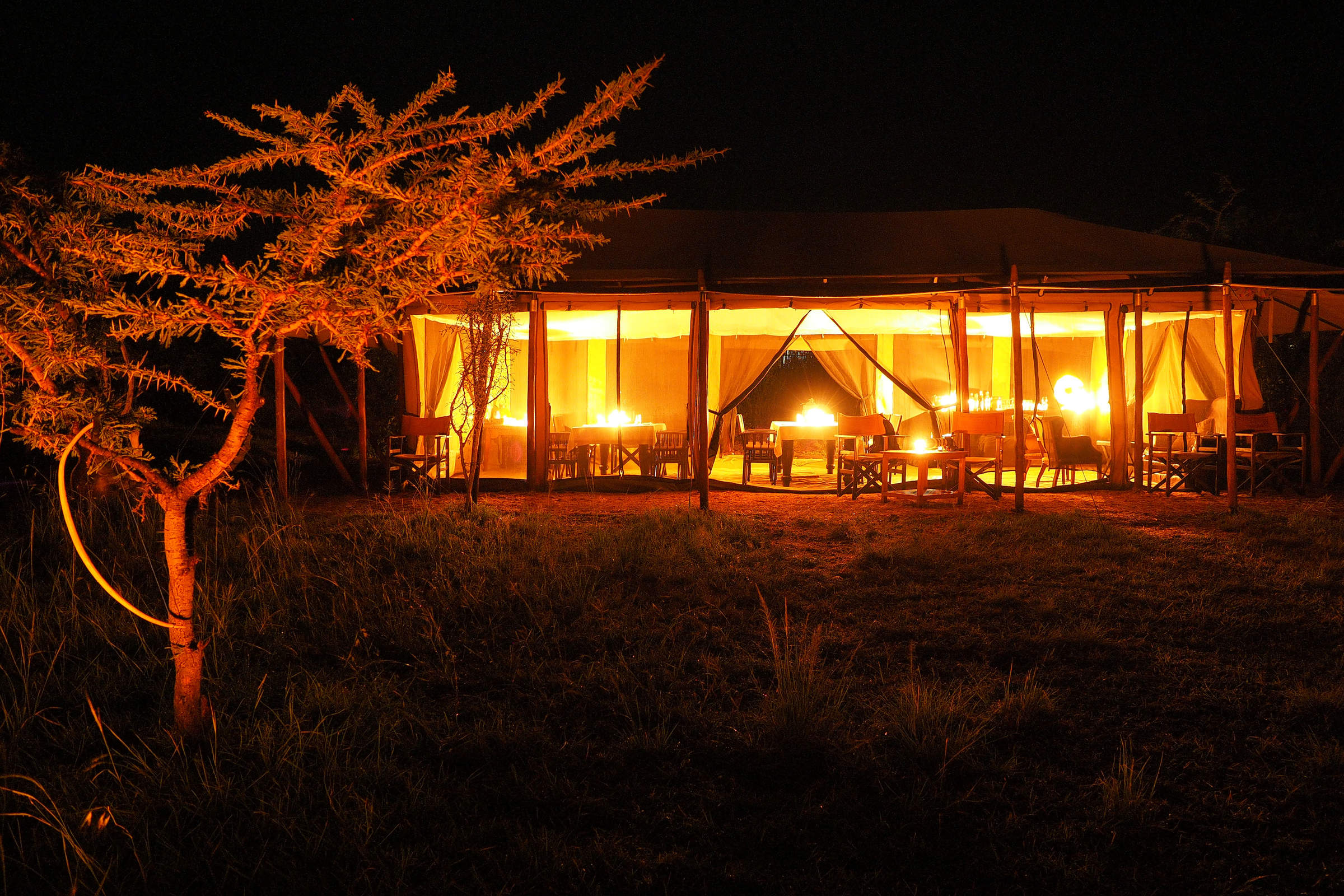 Basecamp Wilderness
Basecamp Wilderness Camp is a simple, traditional tented camp, set in a remote valley in the Naboisho Conservancy in the Mara ecoystem.
---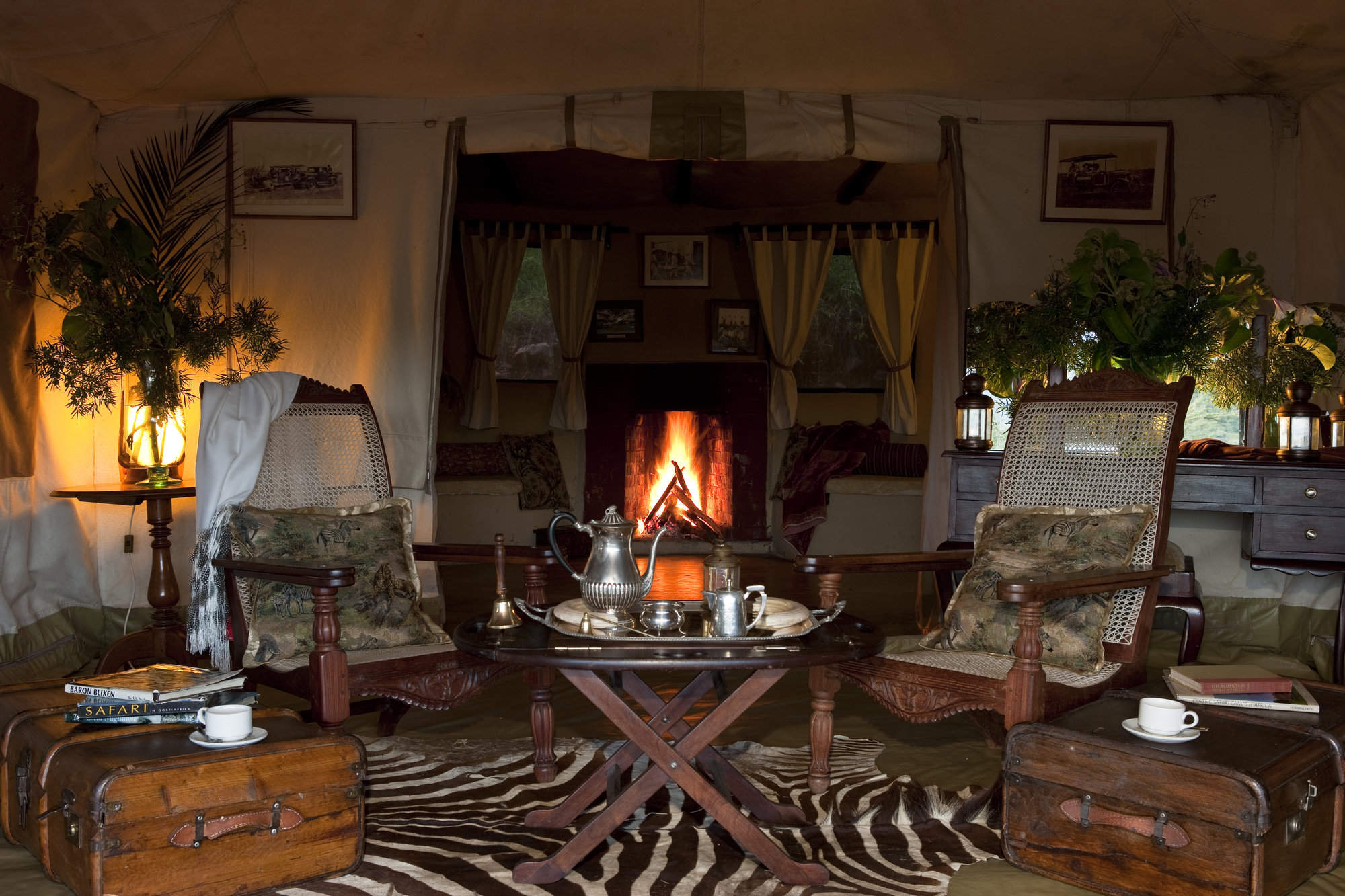 Cottars 1920s Camp
Cottar's 1920s Camp is a classic, luxury tented camp with a 1920s safari theme, located in its own conservancy on the southeast border of the Maasai Mara National Reserve.
---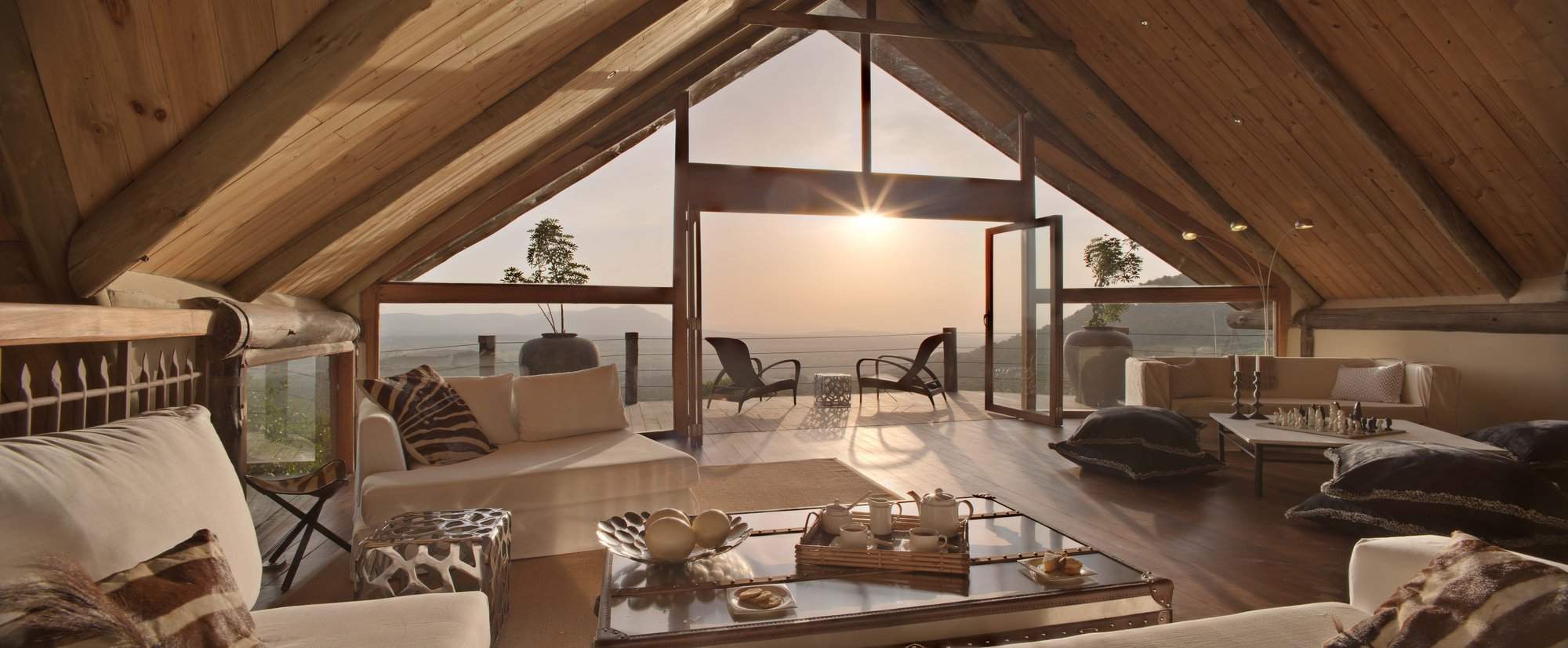 Cottars Private House
Cottar's Private House is one of the few truly luxurious, modern private houses in the Mara ecosystem, spoiling its guests with first-rate staff, a swimming pool and wonderful views.
---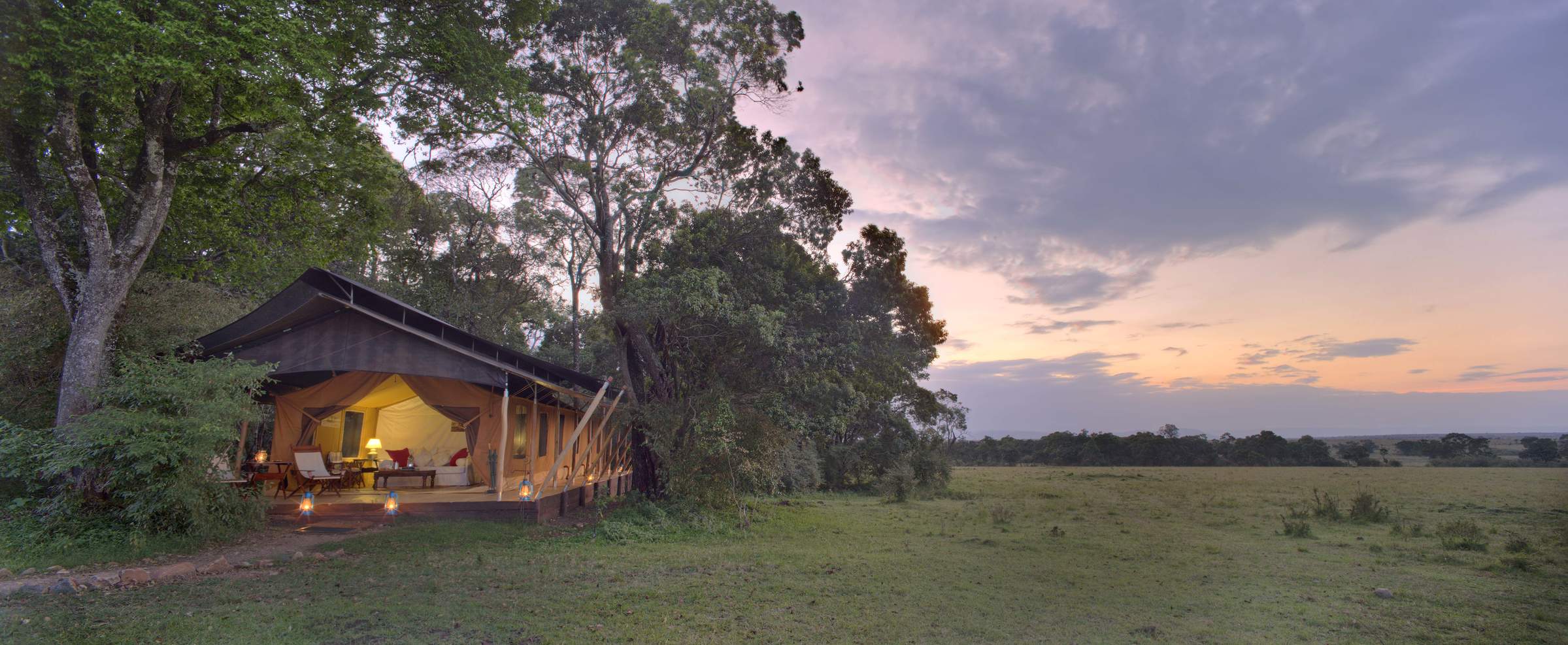 Elephant Pepper Camp
Elephant Pepper Camp is a small 10-tent bush camp, put together in the traditional "campaign" style, and including a large honeymoon/family tent.
---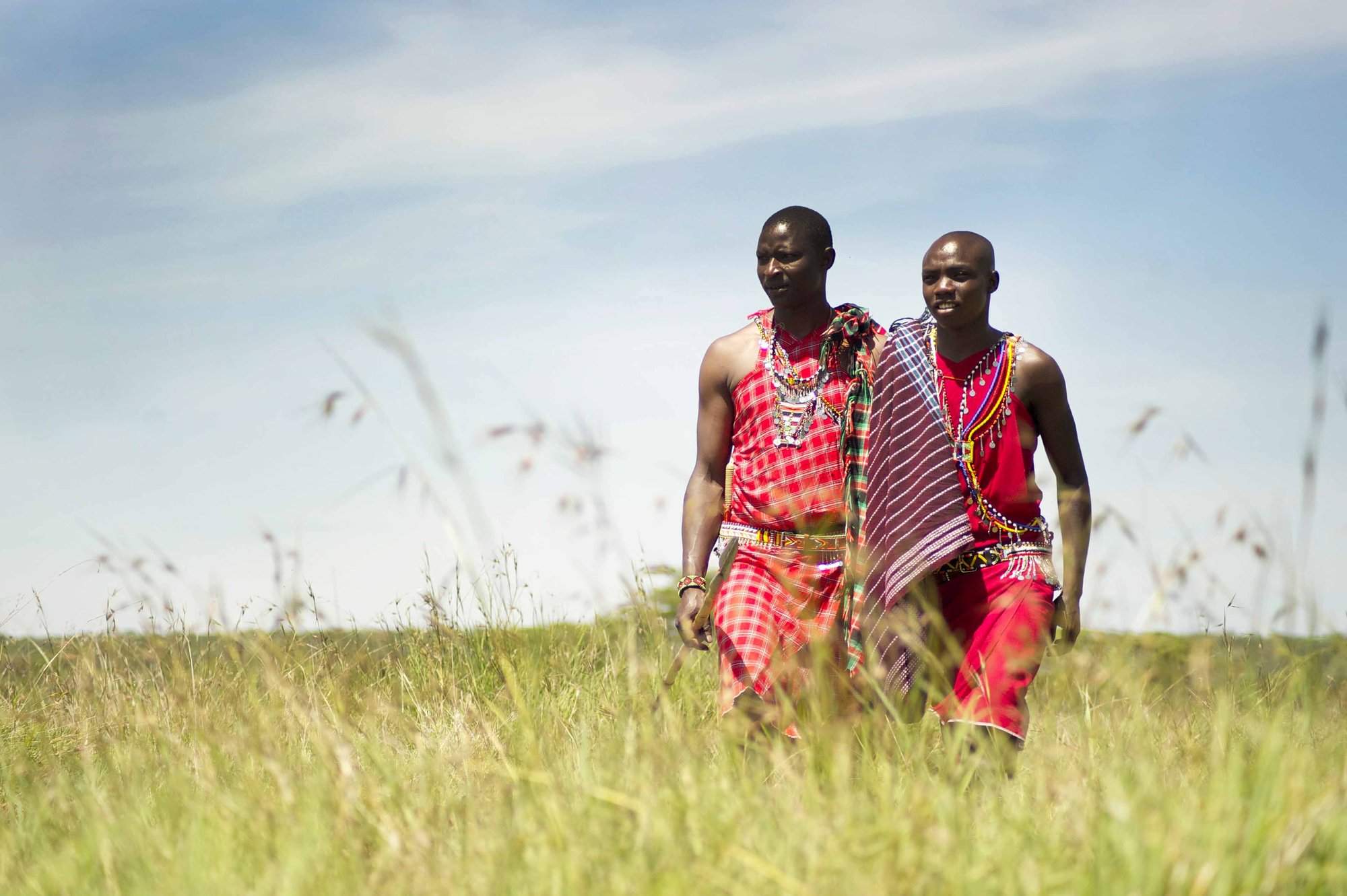 Encounter Mara
Encounter Mara is located in the private Naboisho Conservancy – a game-rich area of the Mara ecosystem – and offers a contemporary take on the traditional, low-impact luxury safari camp.
---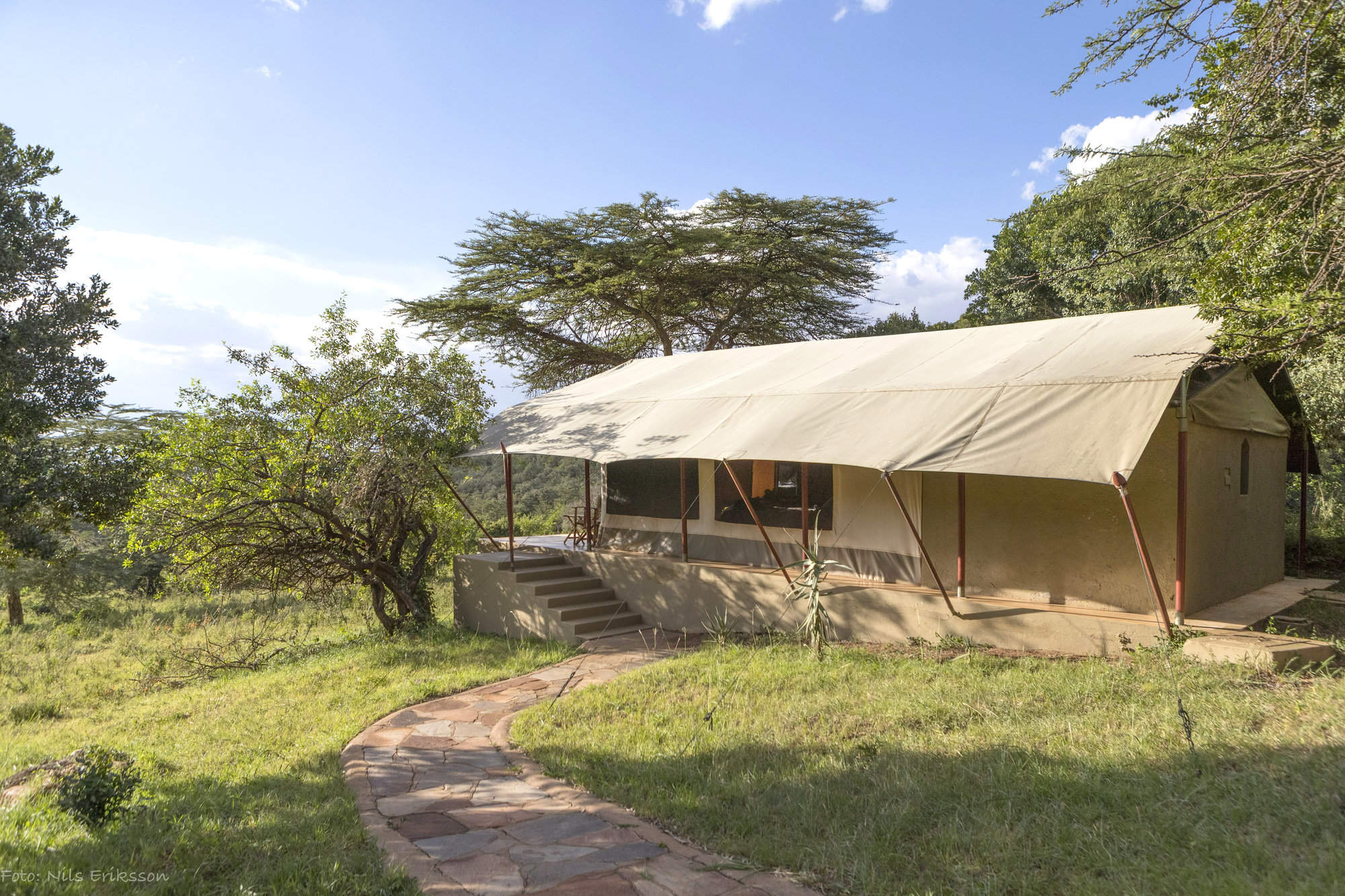 Entumoto
Entumoto is a high-end tented camp, with a swimming pool, situated in a very pretty location on the east side of the Maasai Mara ecosystem.
---

Hemingways Ol Seki
Magnificently located tented lodge on a bluff looking south across the Naboisho Conservancy toward the Maasai Mara National Reserve.
---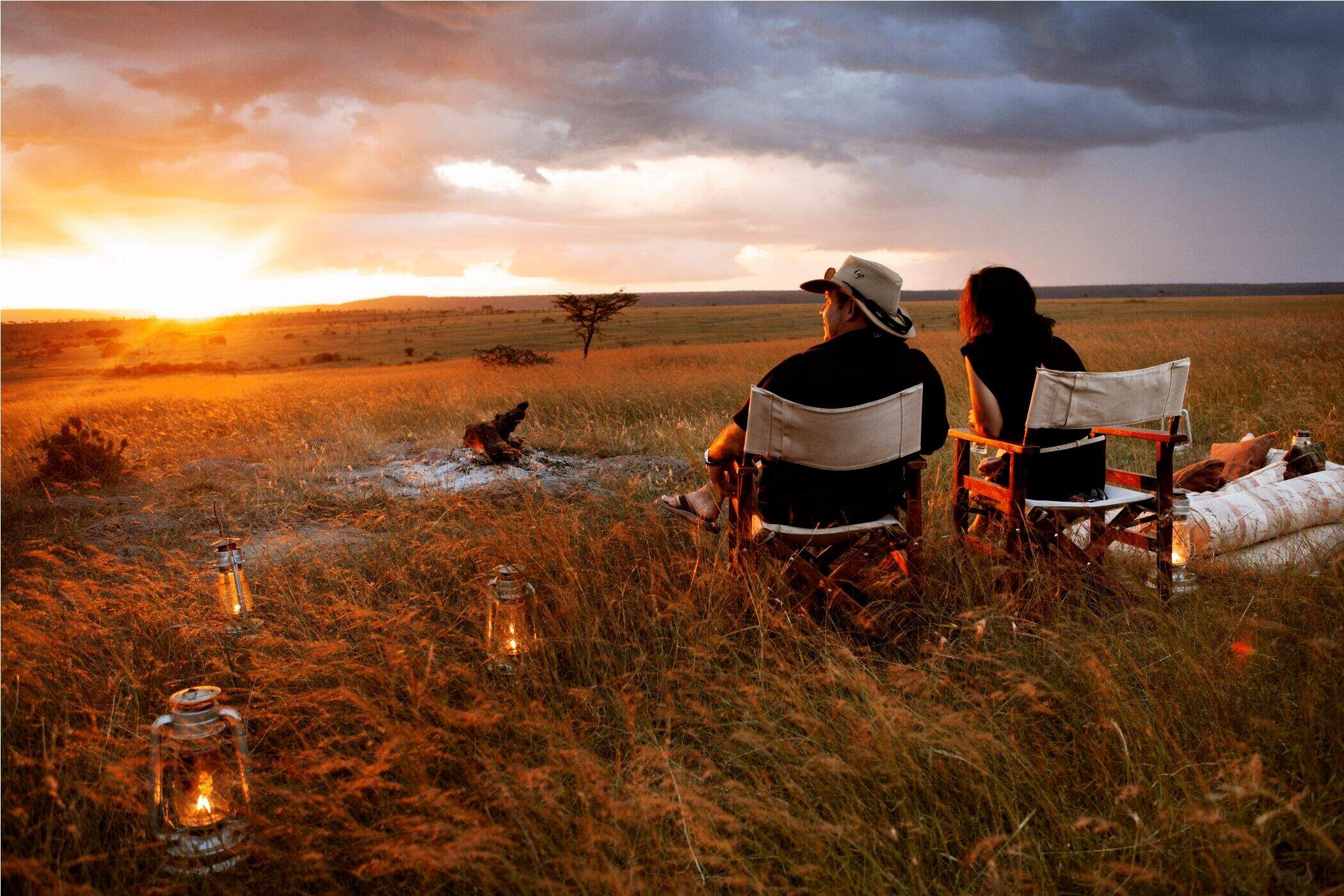 Karen Blixen Camp
Karen Blixen Camp sits on a meander of the Mara River in the Mara North Conservancy, just beyond the northern boundary of the Maasai Mara National Reserve.
---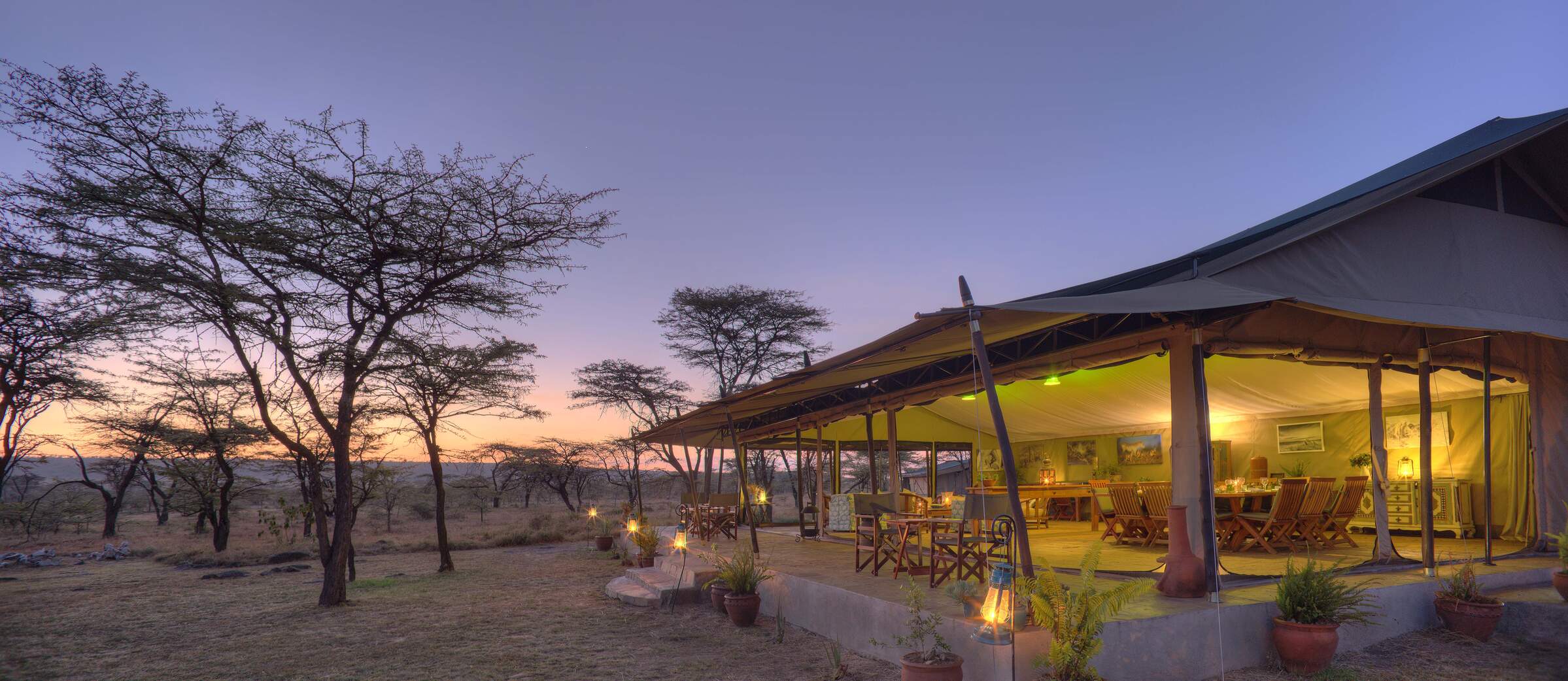 Kicheche Bush Camp
Kicheche Bush Camp is a smart and intimate tented camp with a relaxed atmosphere and the perfect base in the Mara for keen photographers.

---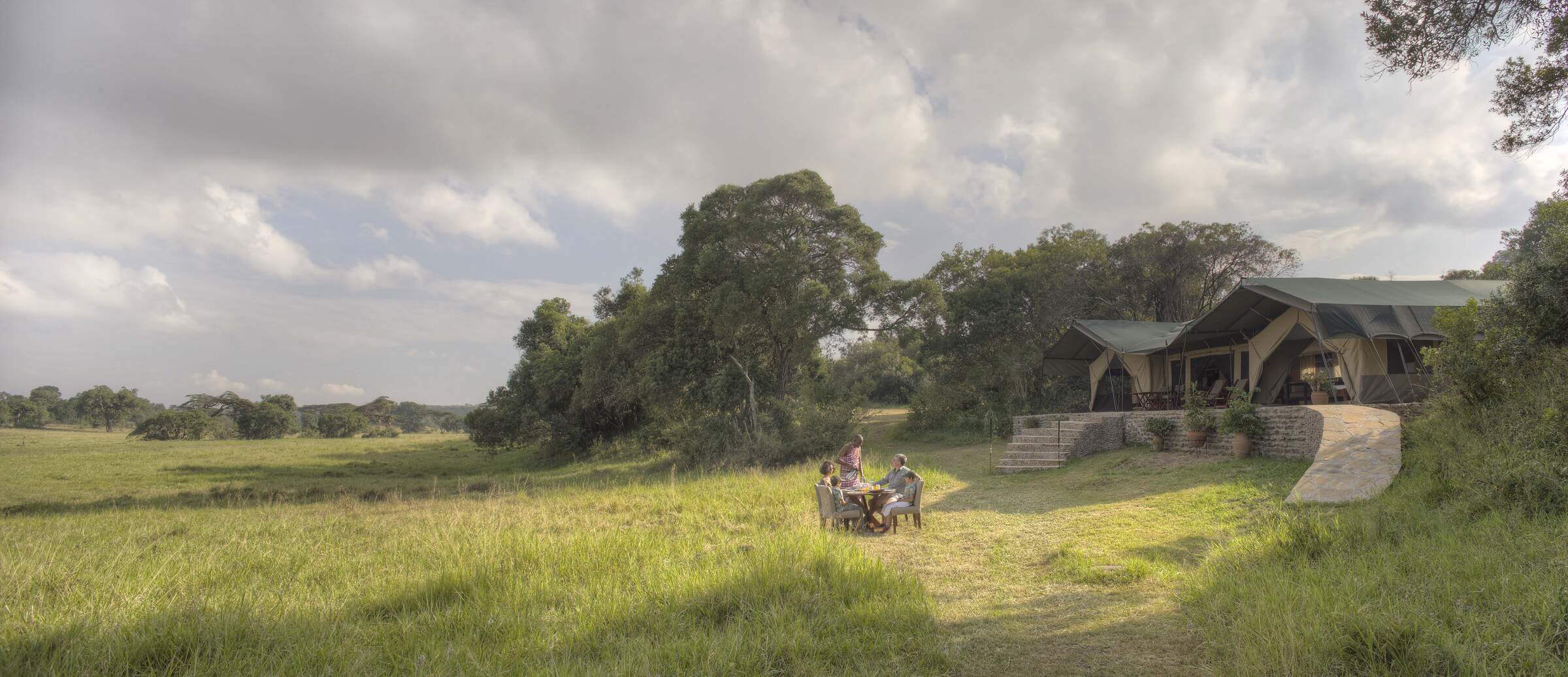 Kicheche Mara
Kicheche Mara Camp has just eight tents and a rustic and comfortable feel. It is set by a stream in a pretty area of the Mara ecosystem's Mara North Conservancy.
---

Safaris visiting Mara Conservancies
Just ideas, we'll always tailor-make a trip for you
---
Our travellers' wildlife sightings in Mara Conservancies
This is their success for sightings in Maasai Mara Conservancies.
Click on a species for more detail. How we work this out.
---







Spotted Hyena
98% success





Striped Hyena
13% success




Excursions in Maasai Mara Conservancies
Optional extra day-drips and excursions possible whilst your staying within Maasai Mara Conservancies. Talk to us: these are usually best arranged before you go.
---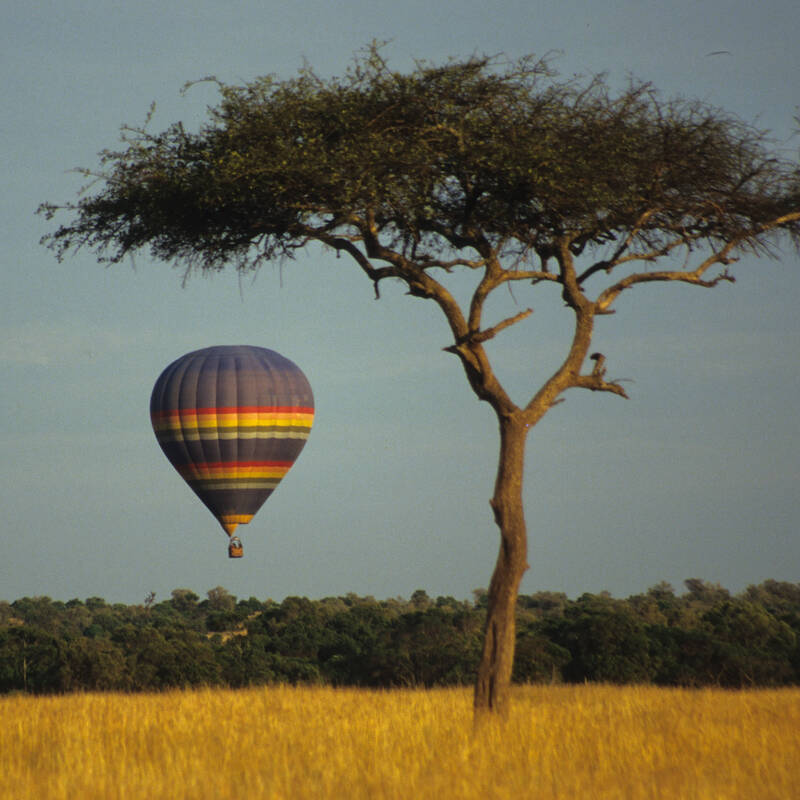 Balloon flight over the Mara
3 hours in total - morning only
With the sun rising over the Loita Hills, you scramble into the balloon basket for the start of a once-in-a-lifetime experience. You're about to go drifting with the breeze above the trees and plains of one of the world's greatest wildlife regions.
More about Balloon Safari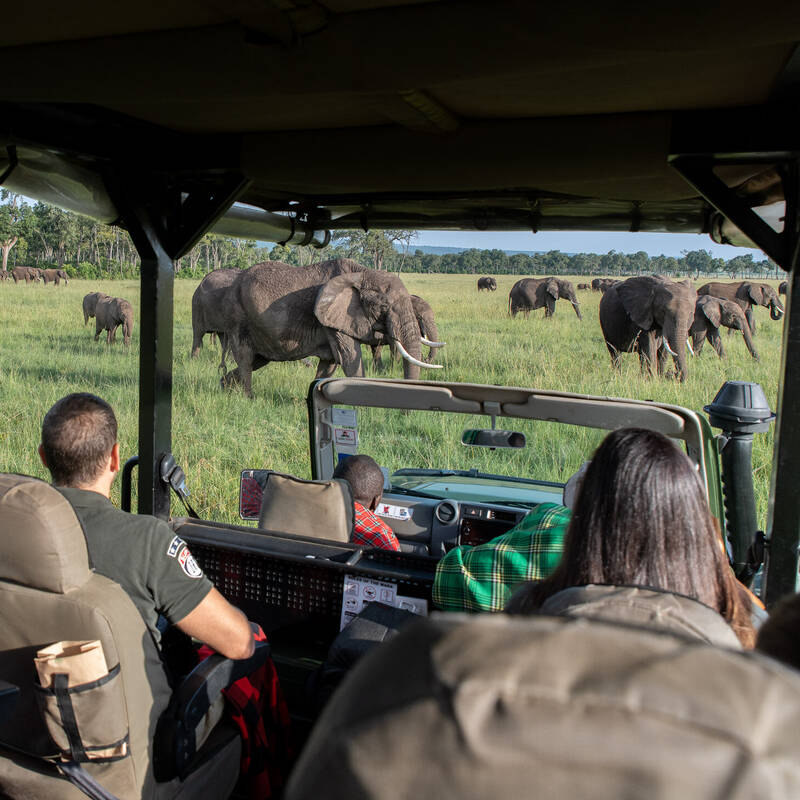 Safari in Maasai Mara National Reserve
All day from sunrise to sunset
If you're not staying in the Maasai Mara National Reserve itself, you're likely to be staying in one of the outstandingly wildlife-rich Maasai-owned private conservancies just outside the reserve boundary. A full-day game drive in the reserve gives you the chance to visit the Mara River and see some of the reserve's fabled wildlife locations.
More about Maasai Mara Safari