Hotels & places to stay in Grootbos Private Nature Reserve
Sort by:
Name


|
Traveller's rating


|
No. of reviews


Grootbos Garden Lodge
The Garden Lodge at Grootbos overlooks the Atlantic coast, just a short drive east of Hermanus. It's set within the beautiful ...More about Garden Lodge
Grootbos Garden Lodge was exquisite. The rooms were spacious and comfortable. The staff was very accommodating and helpful. The local guiding was cheerful and knowledgeable... reviews...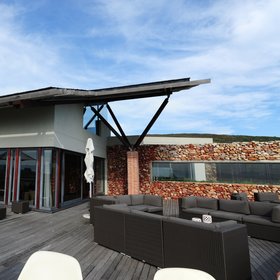 Grootbos Forest Lodge

Grootbos Forest Lodge is set within an impressive old milkwood forest within the small, but pristine Grootbos Nature Reserve...More about Forest Lodge
We can't speak highly enough of Grootbos - very much in line with our previous visits. The model is for a luxury tourism experience exploring the Fynbos ecosystem ... reviews...