Tsitsikamma | Garden Route National Park: in detail
Garden Route | Tsitsikamma trips: the full story
The Tsitsikamma National Park has long protected a narrow coastal strip at the east end of South Africa's Garden Route. Here visitors have delighted in the densely forested mountains complete with waterfalls, ravines and beautiful flora – as well as the beaches and marine life. (The park has also protected this area's beaches, inter-tidal zone reefs and deeper-water up to 5km out to sea).

History of Tsitsikamma
The word
Tsitsikamma
is Khoisan for 'place of much water'. A number of cultural heritage sites are found in the area, including Khoisan caves, middens, grave sites, rock art sites and evidence of small fishing settlements.
The Tsitsikamma National Park was the first marine national park to be proclaimed in Africa, in 1964, following the first World Conference on National Parks in Seattle. It became is one of the world's largest Marine Protected Areas (MPA) and since then has conserved a considerable portion of the flora and fauna of the Garden Route.
In 2009, it was amalgamated with Wilderness National Park, the Knysna National Lake Area, and a few other sections of government-owned land to form a patchwork of protected areas which is now known as the
Garden Route National Park
; it total it covers about 1,210km2.
Having said that, even at time of writing (five years later) many people still refer to this section as the 'Tsitsikamma National Park'; we suspect that perhaps the discontinuous nature of the Garden Route National Park has made it harder for the name to capture the public's imagination.
Geography of Tsitsikamma
The Tsitsikamma section of the Garden Route National Park stretches for 70km along the Garden Route's coast, from around Nature's Valley (15km or so east of Plettenberg Bay) to the mouth of the Grootrivier.
It includes the shoreline, steep cliffs and coastal hills and stretches up to the edge of the coastal plateau. Towering mountains, deep gorges, tall indigenous forests and unspoilt stands of
fynbos
– the Cape's coastal heathland flora – all feature in this area.
The coastal plateau lies at the foot of the Tsitsikamma range of mountains, and is cut through by a number of rivers that have carved deep and abrupt ravines. The rugged coastline is characterised by beaches, reefs and cliffs. There's some great beachcombing to be done here and you can find a real variety of marine life in the often-pristine inter-tidal zone.
Where to stay in Tsitsikamma: hotels and guesthouses
We offer a couple of accommodation options in this area – excellent bases from which to explore Tsitsikamma National Park. See the tab on
Where to stay in Tsitsikamma
, and also have a look at the nearby section on
Where to stay in Plettenberg Bay
.
Flora and fauna around Tsitsikamma
The national park boasts spectacular rocky coastline and a mountainous interior, secluded and picturesque valleys and deep river gorges hosting varied mammals and birdlife.
Vegetation of Tsitsikamma
Approximately 30% of the park is covered in
fynbos
and has a wide variety of beautiful flowering plants, including proteas and heather. The Tsitsikamma forest hosts ancient trees such as yellowwood – South Africa's national tree. The
Big Tree
, a 37-metre yellowwood, is estimated to be roughly 700 years old. The park is also home to stinkwood, hard and white pear, ironwood,
kamansi
and other species, including Cape blackwood, forest elder, candlewood and the famous Outeniqua yellowwood, along with climbers including wild grape, red saffron and milky rope. Recently, a number of new species of orchids have been discovered in the park, including the moonlight orchid.
Tsitsikamma's fauna
Tsitsikamma National Park supports a variety of species. Here you'll find various protected species, most on the small side and home on the steep, densely forested slopes. These include blue duikers (the smallest antelope in South Africa) Cape clawless otters, caracals, bushbucks, grysboks and bushpigs.
Land mammals aside, the sea harbours dolphins and porpoises, and there are some excellent viewpoints from which spot not just these, but also southern right whales in the waves below.
At the other end of the size spectrum, The Salt River, which joins the sea just west of Nature's Valley, is a "fish-less system". Endemic aquatic insects have recently been discovered here which area adapted to this habitat; scientists think that have evolved very little over millions of years – although similar species are found in Madagascar and South America, suggesting that these continents were once joined together.
Birds in Tsitsikamma
Within the Tsitsikamma National Park the birdlife is varied – 35 different bird species have been recorded in the forest itself, while in the park as a whole more than 220 species have been identified.
In the forest you're likely to spot (or hear) the colourful Knysna loerie, along with African emerald cuckoos, narina trogons, African fish eagles, olive woodpeckers and grey cuckoo shrikes. Along the coastline more than 40 species of seabird have been recorded. The most attractive is the rare African black oystercatcher, but other noteworthy species in this area include cormorants; African finfoots; kelp gulls; and pied, half-collared and giant kingfishers.
What to do and see: activities around Tsitsikamma
Around Tsitsikamma and in the park itself there's lots to do for those who like the outdoors. Specifically there are a range of forest trails and footpaths, as well as some very spectacular sections of coastal footpath – which have been clearly documented and marked. These vary from shorter hikes, which take only a few hours and which anyone can do for themselves; to much longer, multi-day hikes which are booked in advance. All are geared to those who want to hike by themselves, without a guide.
Perhaps the most famous hike in South Africa, the
Otter Trail
is here. It hugs the coast from Storms River Mouth to Nature's Valley, taking four nights and five days to cover 41km, and passing rivers, gorges, broken cliff faces and waterfalls. This is a tough hike which climbs up onto the coastal plateau, and down to ford rivers – and it's also possible to swim or snorkel in the tidal pools.
As well as hiking, there are a number of commercial operations in the area which organise kayaking, boating, kloofing (hiking and river-sliding) trips, as well as canoeing, tubing and stand-up paddle-boarding.
Where to stay in Garden Route | Tsitsikamma
Our suggestions for places to stay in Tsitsikamma | Garden Route National Park
---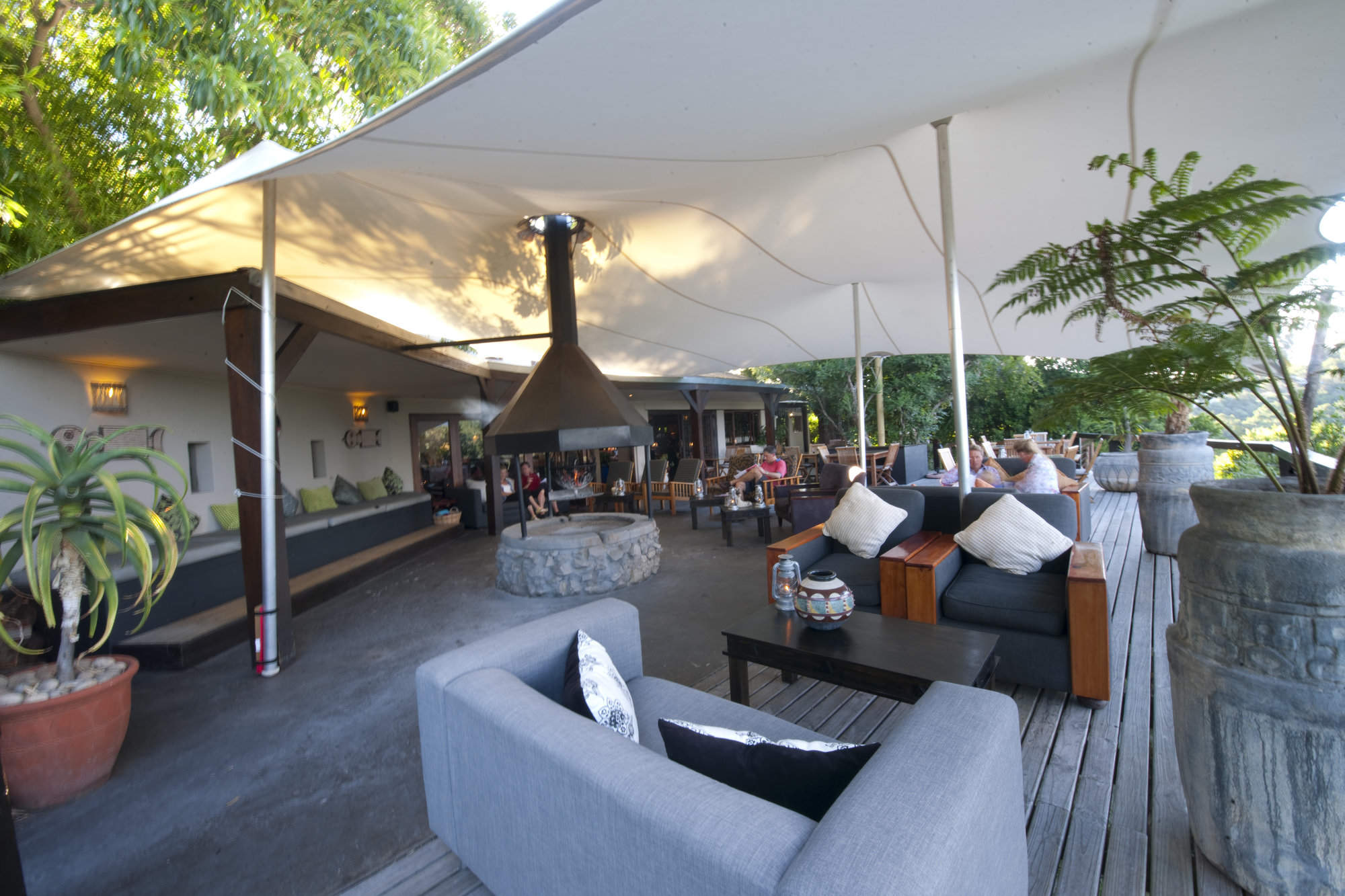 Hog Hollow
In a beautiful setting with superb scenery Hog Hollow is a wonderful retreat where personalised service is key, the staff are friendly and the food imaginative.
---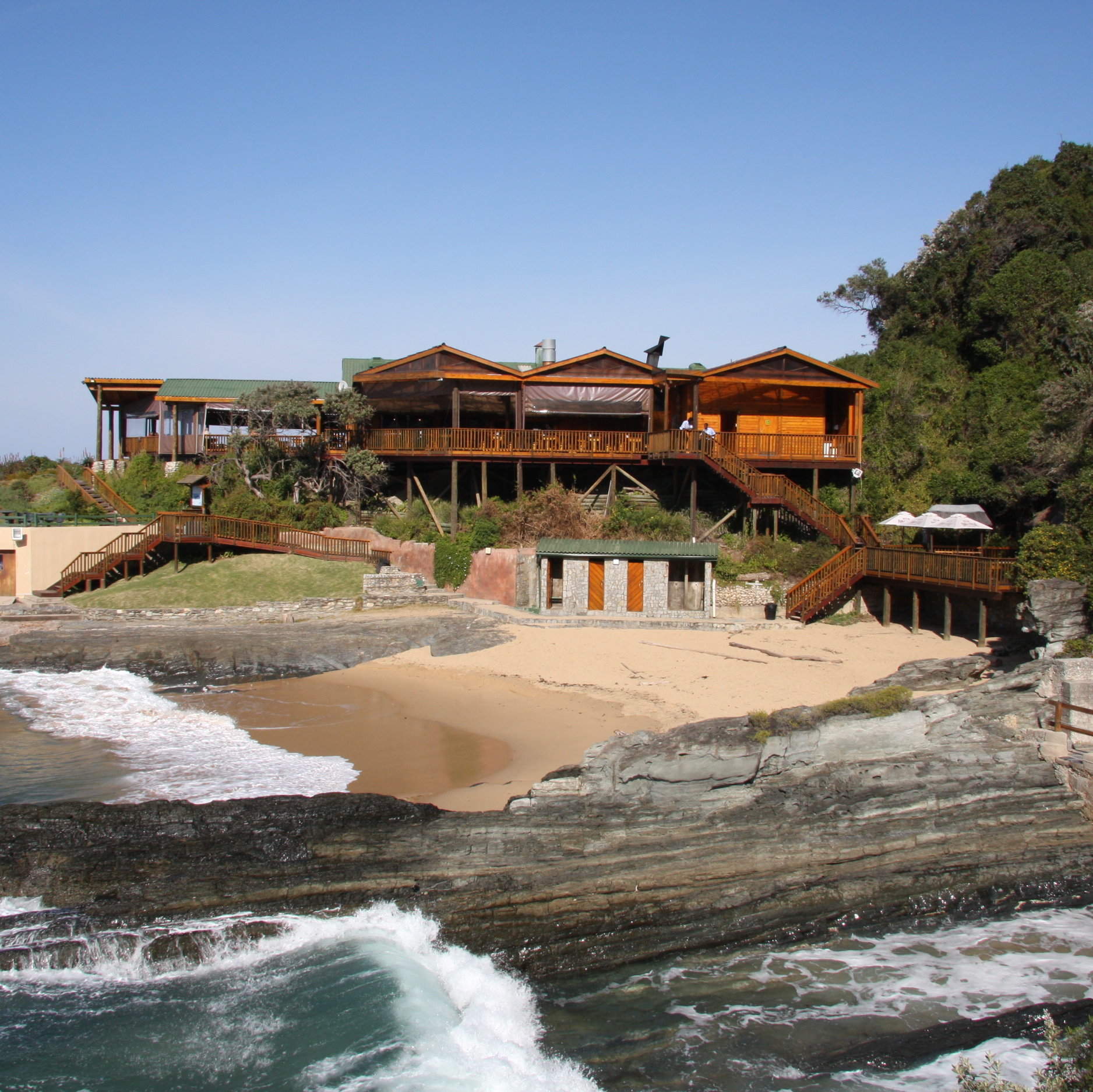 Storms River Restcamp
Storms River Mouth Restcamp, offers simple self-catering accommodation and a restaurant – with truly impressive views of the South African coastline; it is perfect for a stop along the Garden Route
---
Our travellers' wildlife sightings in Garden Route | Tsitsikamma
This is their success for sightings in Tsitsikamma | Garden Route National Park.
Click on a species for more detail. How we work this out.
---

Other areas in South Africa
---