Best 2 hotels and places to stay in Tsisikamma
Accommodation in Nature's Valley itself is pretty limited, which contributes to its low-key charm, but you'll find some choice options on the road leading off the N2 into the village, just before the switchbanks begin. Ask us for more details of what's where, and what's likely to suit you best!


Sort by:
Name


|
Traveller's rating


|
No. of reviews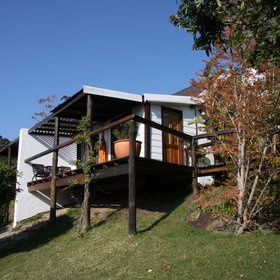 Hog Hollow Country Lodge
In the heart of the Garden Route, in an area known as The Crags, lies Hog Hollow Country Lodge. This tranquil property, where ...More about Hog Hollow
This is a lovely lodge with stunning views across the wooded ravine. The lodges are extremely comfortable, with lovely touches like a short African story book and a chocolate ... Hog Hollow reviews...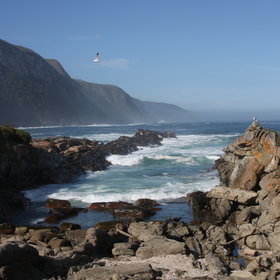 Storms River Restcamp

The Tsitsikamma Coastal National Park is best known for its walking trails through the forests and dramatic coastal scenery which ...More about Storms River Restcamp
Big camp with space for tents, camper vans and chalets. We had a Honeymoon chalet, which had a bedroom and sitting room both opening up to a deck with a great view of the ... Storms River Restcamp reviews...