Useful links featuring Zungulila

Download a PDF...
To read what we say in our brochure, click on the link to download the brochure section including Zungulila. To save a copy onto your computer, right-click on the link and select 'Save Target as...'.
Useful links...
We want you to understand more about Zungulila. We're not shy to direct you to their own website as we're confident that a trip there with us will cost you the same or less than booking it any other way, even directly. So follow the links below for more information.
Zungulila homepage
Click here for more information and images of this small and comfortable bush camp.
Zungulila is often combined with:
Sort by:
Name


|
% of trips


|
Traveller's rating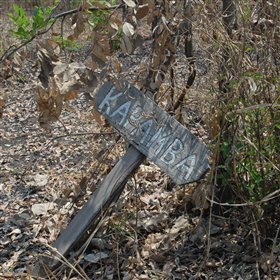 Kapamba Bushcamp
|
67%
|


In the remote southern end of the South Luangwa National Park Kapamba Bushcamp is located on the banks of the seasonal Kapamba River. Owned by the Bushcamp Company, the camp is small and stylish, with bright colours and some contemporary furniture, and a clear North African ...
Read more about Kapamba Bushcamp
Kuyenda Bushcamp
|
67%
|


Kuyenda is one of the more rustic and traditional safari bushcamps in South Luangwa National Park. It's situated in the south of the park under a grove of evergreen Natal mahogany trees, next to the Manzi River – which during the dry season is usually just a sandy riverbed...
Read more about Kuyenda Bushcamp
Chamilandu Bushcamp
|
67%
|


Chamilandu Bushcamp is a small camp set in the shade of some tall African ebony trees, perched on the bank of a winding section of the Luangwa River. The owners of the camp, Bushcamp Company, have invested in making it stylish and comfortable, whilst working hard to retain ...
Read more about Chamilandu Bushcamp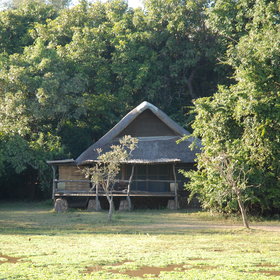 Mfuwe Lodge
|
33%
|


Occupying a lovely spot overlooking Mfuwe Lagoon – a huge oxbow lake – Mfuwe Lodge is the flagship safari property of the Bushcamp Company. It is one of the larger properties in the South Luangwa National Park, and after extensive refurbishment in 2010 is now one of the ...
Read more about Mfuwe Lodge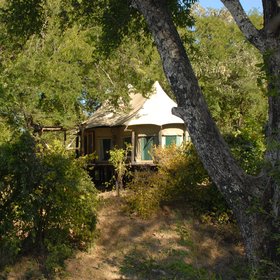 Chindeni
|
33%
|

Located next to a large oxbow lake, Chindeni Bushcamp is one of the South Luangwa's most luxurious and well furnished bushcamps. Under the ownership of The Bushcamp Company it underwent extensive refurbishment in 2010, and has emerged modern and minimalist in style. Those ...
Read more about Chindeni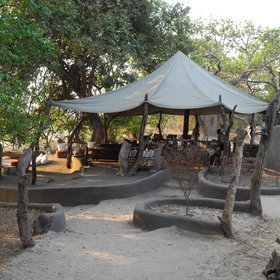 Tena Tena
|
33%
|

Run by Robin Pope Safaris, Tena Tena is in the remote Nsefu Sector, on the north side of South Luangwa National Park in an area rich with game. In August 2012 the camp was moved to a new location, due to the changing course of the river, and it's now situated about a kilometre ...
Read more about Tena Tena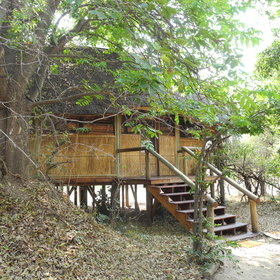 Bilimungwe Bushcamp
|
33%
|


Bilimungwe Bushcamp is a small, stylish camp run by The Bushcamp Company in the remote southern section of the South Luangwa National Park. Set on a low rise surrounded by wildlife, it was completely rebuilt in 2011, with each chalet overlooking a group of shady waterholes ...
Read more about Bilimungwe Bushcamp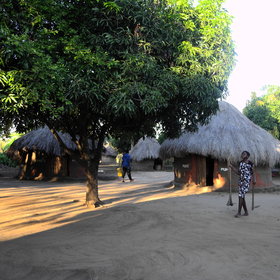 Kawaza Village
|
33%
|


Just outside the South Luangwa National Park, and a few miles from Mfuwe town, lies a normal, working, rural Zambian village that has decided to invite visitors to stay. There is nothing contrived or artificial about Kawaza Village, but it does offer you the rare opportunity ...
Read more about Kawaza Village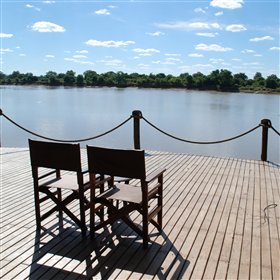 Nkwali
|
33%
|


Built on the banks of the Luangwa River, Nkwali Camp sits under the shade of tall mahogany, ebony and sausage trees. Owned and run by Robin Pope Safaris the camp is well situated a relatively short drive from Mfuwe Airport and overlooking South Luangwa National Park. Nkwali ...
Read more about Nkwali
Taj Pamodzi Hotel
|
33%
|


The Taj Pamodzi Hotel, in the centre of Lusaka, and is most frequently used by our travellers as a stop-over hotel for just one night. It's a large, slightly impersonal hotel, with comfortable en-suite, air-conditioned rooms, and a selection of restaurants. As the Taj ...
Read more about Taj Pamodzi Hotel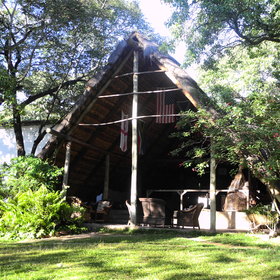 Pioneer Camp
|
33%
|


Pioneer Camp is situated just outside Lusaka, twenty minutes from the international airport - and this location is key to why we sometimes recommend it. If you have an early morning flight out of Lusaka, then spending your last night here might make sense. It's in a fairly ...
Read more about Pioneer Camp