Useful links featuring Cascade Island Lodge

Useful links...
We want you to understand more about Cascade Island Lodge. We're not shy to direct you to their own website as we're confident that a trip there with us will cost you the same or less than booking it any other way, even directly. So follow the links below for more information.
Lodge homepage
Click on this link for more pictures, and a little more depth of detail on the lodge itself.
Cascade Island Lodge is often combined with:
Sort by:
Name


|
% of trips


|
Traveller's rating


Mazambala Island Lodge
|
33%
|


***Stop Press*** we have been informed (mid September 2016) that there has been a fire that destroyed Mazambala Lodge and that it is therefore closed to the public. Please keep an eye out here or call our team for updates on the situation.Mazambala Island Lodge is situated ...
Read more about Mazambala Island Lodge
Ndhovu Safari Lodge
|
33%
|

Ndhovu Safari Lodge stands on the east bank of the Kavango River, between Divundu on the trans-Caprivi Highway and the Botswana border at Mohembo. It's just 2km north of the Mahango Natinal Park − so one of the closest lodges to the park (Mahangu Safari Lodge being ...
Read more about Ndhovu Safari Lodge
Lianshulu Lodge
|
33%
|

Lianshulu Lodge is an old favourite that we first visited in 1992! It stands within the lush riverine forest of Mudumu National Park, beside the Kwando River in Namibia's Caprivi Strip. Guests stay in wood-and-thatch bungalows built by local craftspeople using natural materials, ...
Read more about Lianshulu Lodge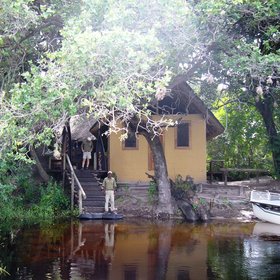 Susuwe Island Lodge
|
33%
|

STOP PRESS CLOSED UNTIL FURTHER NOTICE - During the night of Sunday, 02 August 2015 local fires severely damaged Susuwe Island Lodge. Fortunately, there was no loss of life and no one was hurt. The fire destroyed nearly 70% of the property, hence the lodge has shut ...
Read more about Susuwe Island Lodge
Kaza Safari Lodge
|
33%
|

Situated on the beautiful Impalila Island, Kaza Safari Lodge, formerly called Imalila Island Lodge, is right on the Zambezi, overlooking the Mambova Rapids. Approaching Impalila island by boat and rounding the river bend, you will see that the thatched main lodge has been ...
Read more about Kaza Safari Lodge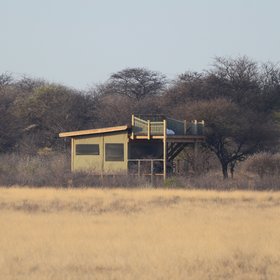 Kalahari Plains Camp
|
33%
|


Kalahari Plains Camp sits on the edge of an enormous pan, south-east of Deception Valley in the Central Kalahari Game Reserve (also known as the CKGR), which offers some of Botswana's best summer game viewing. It is one of just two camps in a reserve approximately the size ...
Read more about Kalahari Plains Camp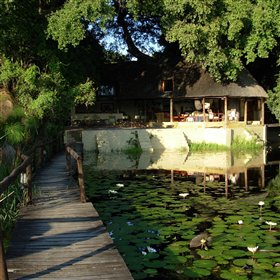 Nxamaseri Lodge
|
33%
|


Nxamaseri Island Lodge stands on an island in the Okavango Panhandle, north of the Delta; about 19km north of Sepupa, or over 37km south of Shakawe. There are several camps in the area, but we regard Nxamaseri as by far the best of them. The area is a prime fishing destination ...
Read more about Nxamaseri Lodge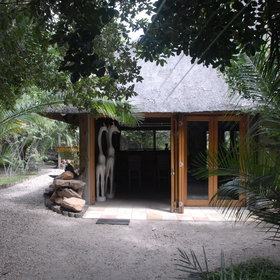 Savute Safari Lodge
|
33%
|


Perched on the banks of the Savuti Channel within Chobe National Park, Savute Safari Lodge offers a good location from which to explore the nearby Savuti Marshes. Comfortable without being luxurious, the camp enjoys views over the Savute Channel and its two pumped waterholes, ...
Read more about Savute Safari Lodge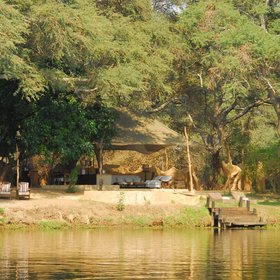 Chongwe River Camp
|
33%
|


Chongwe River Camp is located at the confluence of the Zambezi River and its tributary, the Chongwe River, which forms the western boundary of the Lower Zambezi National Park. It lies in a game management area (GMA) that reaches a further 80km west along the Zambezi – so ...
Read more about Chongwe River Camp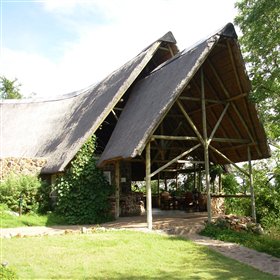 Muchenje Safari Lodge
|
33%
|


Located in the Chobe Forest Reserve, to the west of Chobe National Park and about 50km from Kasane, the traditional Muchenje Safari Lodge sits high on an escarpment overlooking a seasonal floodplain and the Chobe River, with Namibia's Zambezi Region (formerly the Caprivi ...
Read more about Muchenje Safari Lodge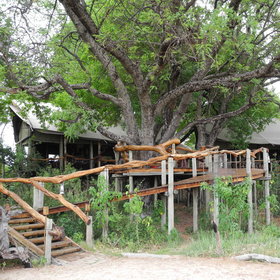 Tubu Tree Camp
|
33%
|


Tubu Tree Camp is a small, traditional tented safari camp on a large island in the 600km2 (60,000 hectare) Jao Reserve, on the west of the Okavango Delta. Although this reserve is dominated by permanent wetlands with deep-water channels, seasonal floodplains and islands, ...
Read more about Tubu Tree Camp