Ngorongoro Crater Lodge: Our full report
Occupying a spectacular spot right on the rim of the Crater, Ngorongoro Crater Lodge is undoubtedly one of ...
... the most opulent lodges in Tanzania. Combining architectural hints of traditional Maasai homesteads with interior styles borrowed from European stately homes, the present lodge was built in 1995.

On arrival don't be fooled by the unassuming appearance of the lodge from the outside. Inside, grand antiques, gilded mirrors and local art compliment each other dramatically, resulting in a contemporary, smart, theatrical atmosphere. Crater Lodge isn't to everyone's taste: some will regard it as completely over the top, and not at all in keeping with the safari experience and local surroundings. However, if you're looking for something exceptionally special, and completely decadent, then it may be perfect.

Ngorongoro Crater Lodge comprises three separate intimate camps – North Camp (12 rooms), South Camp (12 rooms) and the smaller Tree Camp (6 rooms). Each has its own separate dining and lounge area, which helps to maintain a small and exclusive feel – even though the lodge has 30 rooms altogether. On our most recent visits in October 2018 we had no strong preference for any of the three camps: each is similarly stylish and shares an excellent quality of service and high standards.

North and South camps are set slightly higher up the hill than Tree Camp and are mirror images of each other. Tree Camp, however, sits literally on the edge of the Crater and – as the name suggests – is built amongst the trees, with views uninterrupted by other buildings. That said, the higher location of North and South lend a better perspective, and they also have larger rooms and a greater overall feeling of opulence.

The main lounge for each of the North and South camps is divinely decorated with wood-panelled walls, large beaded chandeliers, raw silk curtains and inviting velveteen sofas. The roofs are brilliantly crafted from banana leaves (a motif created by the designers, Chris Brown and Diane Fox), while Persian rugs adorn the floors and fresh roses are set out daily. Outside each, an expanse of decking is decorated with terracotta pots filled with Maasai spears, and a large fireplace provides the perfect setting for pre-dinner drinks as the moon rises over the Crater rim.

Tree Camp is similar in style but not quite so obviously extravagant. The décor is still artistic and imaginative, but without the same rather camp 'boudoir' flair. The snug atmosphere of its communal area is balanced by floor-to-ceiling windows – with a stupendous, uninterrupted view across the Crater – and a terrace below that is a truly amazing place for breakfast. Tree has a more rustic feel to it than North and South, being built around a strangler fig – but the thick velvet and fur, and crystal decanters, mean that you might be forgiven for thinking you've entered a stately home.

The large rooms, or manyattas, in all three of Crater Lodge's camps are essentially similar, except that two of them can be connected to create a vast suite, ideal for a family. Decorated with rich colours, chandeliers and wood-panelled walls, each room has a fireplace in the corner that is usually lit in the evenings by your personal butler. This makes it feel incredibly cosy at the end of a long day out on safari. In each room, a (Read more about the manyattas… ).

However, it isn't just the aesthetics of the lodge that are spectacular; the service is also top-class, and staying here we felt very spoilt. Each room is assigned its own personal butler, who is on hand should you want anything. While some people may be put off by the idea of having someone to wait on them, the reality is quite subtle. These butlers aren't ever-present servants; rather, they offer a high level of personal service, and a lot of the time you may not even notice their presence. But it does mean that when you arrive back after a long game drive, you may find someone standing in the car park with your preferred drink ready for you on a tray, and a bubble bath waiting for you in your room; or return from dinner to find you electric blanket switched on. It simply serves to enhance the luxury safari experience further.

The shop at Ngorongoro Crater Lodge stocks a fine array of high-quality curios, as well as clothes, toiletries and postcards. There's a fascinating and productive workshop right behind the shop which can be freely visited, and Maasai ladies doing beading often sell their wares outside. Since late 2016, there's also a bespoke jewellery shop, where custom-made tanzanite pieces can be commissioned.

Although you might expect to find a swimming pool at Crater Lodge, it's rather too cold at this 2,400m (7,900ft) altitude to swim. The climate does suit wine storage, however, and there's a well-stocked wine store: an ideal space for small private drinks receptions and dining, as well as wine-tasting sessions. The store also doubles as a TV projection room, on request. As an alternative type of relaxation to swimming, there is a variety of spa treatments on offer, with massages taking place in guests' manyattas (for an additional cost).

In terms of activities, the greatest draw is to head down into the Ngorongoro Crater, either with one of the knowledgeable lodge guides or with your own private driver-guide booked through Expert Africa. The lodge uses closed-sided safari vehicles designed for game viewing, with pop-top roofs. The drive from the lodge to the descent road and down to the Crater floor takes about 40 minutes and departure times are very flexible. You may wish to take a packed breakfast and return for lunch, or perhaps have breakfast at the lodge and take a packed lunch with you, returning in the late afternoon. To maximise your time on the Crater floor you can also go for an all-day drive.

While games drives in the Crater are the main reason to stay here, guests can also visit the Olduvai Museum or perhaps hike the Olmoti or Empakaai craters. Back at the lodge, it is also possible to take a short 30–60-minute walk with the on-site naturalist between North Camp and Tree Camp to find out about the various species of plant and wildlife. There is a suggested donation of US$20 for this, all of which funds the planting of seedlings in the Crater conservation area; by late 2016, 60,000 trees had been planted as part of this initiative so far.

Near Tree Camp, there's a sundowner spot where Maasai dancers sometimes perform by arrangement at an additional cost (usually US$60 per person). Blankets are laid out on the grass and it's a fine way of spending an hour before the sun goes down.

If you are looking for something a bit more relaxing, why not opt for one of the lodge's in-room spa treatments. A 75 minute full body massage is priced from $130, and a 30 minute back and neck massage is $60.

Finally, if you're thinking of getting married on safari, Crater Lodge retains a qualified minister to perform the legal ceremony, and a Maasai blessing can be conducted, at additional cost.
Our view
Ngorongoro Crater Lodge is a unique property. For some it is completely over the top and out of place; for others it's the height of luxury. The whole Maasai-meets-baronial-manor concept is extraordinary; the food, service, rooms and general facilities are excellent; and the location is outstanding, with stunning views over what many regard as the world's top wildlife area. But it's also one of the most costly lodges in Africa.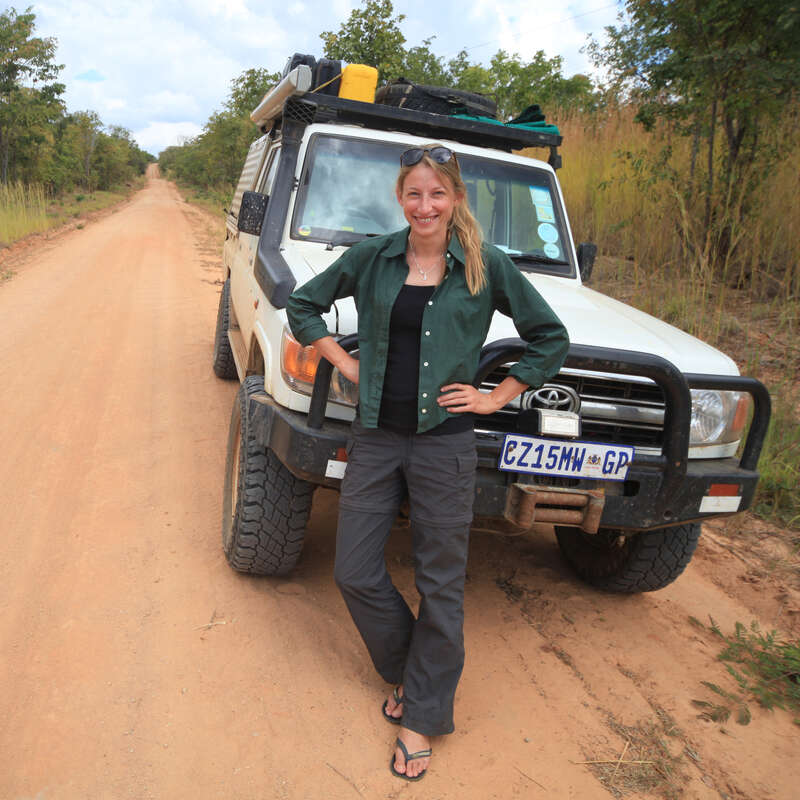 Country manager: Tanzania
Geographics
Location

Ideal length of stay

Stay two nights in order to spend at least one day exploring the Crater floor, but you could easily stay for three nights and have a day just to enjoy the lodge and its amazing view.

Directions

Most visitors to Ngorongoro Crater Lodge fly to Lake Manyara Airstrip, from where it is a two-hour drive to the lodge.

Accessible by

Fly-and-Transfer
Food & drink
Usual board basis

Full Board & Activities

Food quality

On all of our stays at the lodge, we found the food to be well portioned and of a very high standard. Since farming is not allowed in the Ngorongoro Conservation Area, and there isn't even a small organic garden at the lodge, everything is trucked in from Arusha. However, that's not to say they don't take great care over their sources: Brown's cheeses from Nairobi, Kenyan beef and local lamb from a Tanzanian farm, and fish from Lake Victoria are all on the menu.

Breakfast is a buffet of fresh bread, cereals, fresh fruit, dried fruit and yoghurt. You will then be offered a cooked breakfast – choose from a hearty full English breakfast, eggs Benedict, boiled eggs or perhaps smoked salmon and scrambled eggs if available. There's also often an interesting 'treat of the day'.

You might choose to take a packed lunch with you into the Crater, which will include delicious sandwiches or wraps, fruit and perhaps a pastry or cake of some sort. These packed lunches are perfect to keep you going whilst out on a busy day of safari.

If you are at the lodge for lunch, there is usually a refreshing buffet featuring a selection of salads, cold meats, light vegetarian choices such as falafel and a number of tasty dressings. There is also fresh bread or chapattis served with dips.

Tea and biscuits are on offer in the late afternoon. Later, there is time to freshen up after your activity, before gathering in the lounge area or on the decking at around 7.00pm, for a drink and a chat with the lodge managers, senior guides and fellow guests. This is entirely informal in terms of clothing (no dinner dress required!).

At your leisure you can then move to your table, where you will be seated for dinner, to the accompaniment of suitably unobtrusive music. Dinner is an impressive three- or five-course meal, with a choice of dishes for each course. One evening, we enjoyed bean and vegetable soup, followed by roasted tomato and basil tart, then a choice of four mains including one vegetarian and one local dish (on one stay we went for roast leg of lamb with barley, on another the baby whole chicken). For dessert, we were served white chocolate mousse with a passion-fruit coulis, rounded off with a cheeseboard!

On our visits to Ngorongoro Crater Lodge, dinner has often been accompanied by an entertaining performance from some of the lodge's team who sang a number of African classics, as well as some written specially for guests at the lodge: there's always an excuse to perform and get the guests dancing!

Dining style

Individual Tables

Dining locations

Indoor and Outdoor Dining

Further dining info, including room service

Ngorongoro Crater Lodge will happily provide room service. They can also set up private lunches on your veranda on request, but it would be a bit too chilly to do this for dinner.

Drinks included

Almost all drinks are included, except for some cellar wines, certain spirits and champagnes.
UV-treated water is supplied for guests to drink, with bottled water available on request.
Special interests
Honeymoons

Ngorongoro Crater Lodge is set right on the rim of the Crater. The views create a spectacular backdrop for this romantic property, where you'll enjoy fantastic service, extremely luxurious rooms and delicious food. It's a great choice for a honeymoon to Tanzania.
See ideas for Honeymoons

Wellbeing

With your own personal butler, crystal chandeliers, claw-foot bathtubs and roses adorning most of the rooms, Ngorongoro Crater Lodge is an incredibly special lodge for relaxing in Tanzania. Massages can be done in your room.
See ideas for Wellbeing

Luxury

Crater Lodge offers impressive interiors where gilded mirrors, chandeliers and sumptuous Persian rugs complement intricate wood paneling and traditional artwork. The result is a grand, opulent, theatrical atmosphere – all on the edge of one of Africa's iconic landscapes.
See ideas for Luxury
Children
Attitude towards children

Ngorongoro Crater Lodge recommends that children should be over the age of 5 to stay here, although children of all ages are welcome.

Property's age restrictions

Tree Camp is for adults only. While both North and South camps welcome children of all ages, they advise that the lodge is best suited to mature children over the age of 5.

Special activities & services

The lodge runs a 'Wild Child' programme, with warrior-training sessions involving spear throwing, bow skills, fire making, and woodcarving, and beading with the ladies from the shop. The nature walk around the lodge and tree planting with JJ, the enigmatic naturalist, are highly recommended for children. Children's menus are available and separate meals can be arranged, including in their rooms, with the option for parents to eat at the normal time.

Equipment

Baby cots and high chairs are available.

Generally recommended for children

Ngorongoro Crater Lodge is a very smart safari lodge, with a mature atmosphere, and some families with young children might not feel comfortable here. Dinner is quite a formal occasion, so is not ideal for younger children. Having said that, there were some children staying on our last visit and the staff will do their utmost to ensure they have an enjoyable stay. Two butlers are assigned to families to facilitate this.

Notes

Big game – especially buffalo – wanders around the lodge constantly, so children need to be closely supervised at all times.
Our travellers' wildlife sightings from Crater Lodge
Since mid-2018, many of our travellers who stayed at Ngorongoro Crater Lodge have kindly recorded their wildlife sightings and shared them with us. The results are below. Click an animal to see more, and here to see more on our methodology.









Spotted Hyena
67% success





Communications
Power supply notes

Power is available 24/7 and there are plenty of sockets in the rooms. If all guests are out on game drives and the lodge is empty, the generators will be turned off.

Communications

There is cellphone reception at Ngorongoro Crater Lodge and free WiFi throughout, with complimentary internet access in the shop.

TV & radio

There is no TV or radio in the rooms at the Ngorongoro Crater Lodge, but a big screen can be erected in the wine store for special occasions and sporting events.

Water supply

Transported in

Water supply notes

Spring water from the Ngorongoro Conservation Area (NCA) is supplied to the lodge tanks and tested quarterly. The lodge recycles its own water on site.
All bathrooms are fully plumbed in.
Health & safety
Malarial protection recommended

Yes

Medical care

There is an on-site doctor at Ngorongoro Crater Lodge, and a dispensary for guests and staff. The lodge vehicles have first-aid kits. Karatu Hospital is a 45–60 minute drive away.

Dangerous animals

High Risk

Security measures

There are Maasai watchmen around the lodge for security and at night you will be escorted between your room and the main areas due to the presence of wildlife. The lodge's main gate is closed between 11.00–6.00am but there is a 24-hour gateman. The property is patrolled at night by local police to track the movements of anything dangerous around the lodge, such as buffalo.

Fire safety

There are fire extinguishers in the rooms and main areas; each member of staff has been trained in how to use them and there is a fire evacuation plan on the back of each room door.
Activities
4WD Safari

Birdwatching

Cultural excursion

Guided walking safari
Extras
Disabled access

On Request

Laundry facilities

Laundry is included – it is machine washed and ironed, and will be returned to you the next day. A quicker one-day service is available if specifically requested, but it is important to note that they will use a tumble-drier to dry the clothes, so it should not be used for delicate items.

Money

Guests may obtain cash in US dollars or Tanzanian shillings against a credit card, but the lodge will make a 5% surcharge, or 10% for Amex. There is a US$200 limit per person.

Accepted payment on location

You can settle any extras using US dollars and euros cash, or with Amex, Visa or Mastercard. There is no charge for the use of credit cards unless you want a cash advance.
Room types at Ngorongoro Crater Lodge
Manyattas
The individual Maasai-inspired manyattas at Ngorongoro Crater Lodge are dotted along the hillside, all looking out over the Ngorongoro Crater. From the outside the rooms look delightfully rustic, with red mud-packed walls, thatched roofs, and chunky wooden poles raising them about a metre off the ground.

Inside, though, rustic charm gives way to sheer indulgence and luxury. The rooms have plenty of space, yet feel very warm and cosy due to the dark wood floors and walls, and deep-coloured soft furnishings. At their centre is a vast (and incredibly comfortable) four-poster bed, with an electric blanket for each side of the bed; on cool evenings this will usually be turned on by your butler.

Each room has a lounge area, with two leather chairs placed beside a fire, which is lit at your request. We particularly enjoyed relaxing here, sipping on a glass of sherry after a long day on safari – and nibbling on the sweets that were placed out on the coffee table (the fudge was delicious!). Or you can make use of the gin and tonic minibar, as you take in the views from your day bed on the balcony.

The bathroom area, is also delightfully over-the-top. A chandelier hangs above a free-standing bath, which will (on request) be filled to the brim with warm bubbles and rose petals. A wonderful array of soaps and candles is set beside the bath, and in the evenings, there is plenty of time to enjoy a relaxing soak.

The bathrooms also have a spacious shower, two basins and a flush toilet that sits behind a door for privacy, but has a window in front so that even from here you can look out over the Crater.

There is no proper door between the bathroom and the bedroom, and instead there is a beautifully carved small wooden vestibule area with space for storing your clothes, a little vanity table, a mirror and a hairdryer.

We did feel that there was a slight lack of privacy here in this respect, and that the beds, if set up in a twin configuration were extremely close to each other, which may be worth bearing in mind.

All the rooms at Ngorongoro Crater Lodge have phones from which you can call room service, and access an outside line (international calls cost US$10 a minute). There is also a safe for any valuables.

The rooms don't have air conditioning or fans, which are largely unnecessary since the lodge sits at a high altitude, where the air is usually quite cool. In fact, the fire and electric blanket are much more appropriate for the cool evening temperatures here.

What really struck us about the rooms at Ngorongoro Lodge was that no matter where you are – be it lying in bed, having a bath, or even in the toilet! -– you will always have a view of the Crater.

Other lodges in Ngorongoro Crater
Alternative places to stay in this same area.
---