Useful links featuring Zambezi Life Styles

Zambezi Life Styles is often combined with:
Sort by:
Name


|
% of trips


|
Traveller's rating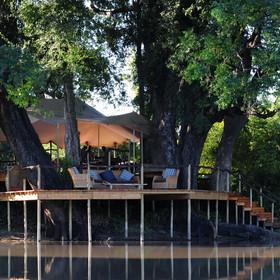 Kanga Bush Camp
|
60%
|


Located in one of the most remote parts of Mana Pools National Park, Kanga Bush Camp (often called simply 'Kanga Camp') lies on the isolated Kanga Pan, which is near the Ruckomechi River, about 15km (as the eagle flies) away from the Zambezi. It is the newest camp in the ...
Read more about Kanga Bush Camp
Somalisa Camp
|
40%
|

Situated on the eastern side of Hwange National Park, Somalisa Camp is a small, authentic bushcamp which lies amongst a grove of camelthorn acacias. An ancient, dried-up watercourse known as the Sumamalisa Vlei stretches across the face of the camp and provides a great ...
Read more about Somalisa Camp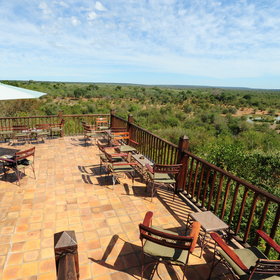 Victoria Falls Safari Lodge
|
20%
|


High up on a plateau bordering the Zambezi National Park, the relaxed Victoria Falls Safari Lodge offers a comfortable place to stay while you visit Victoria Falls. This large, imposing wood-and-thatch building has spectacular views over the bush, the national park and ...
Read more about Victoria Falls Lodge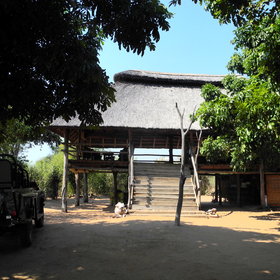 Rhino Safari Camp
|
20%
|


Rhino Safari Camp is a simple, very rustic camp run by owner Jenny Nobes. It's set in Matusadona National Park on Rhino Island (known locally as Elephant Point), on the shores of Lake Kariba. When water levels are low, the island is linked to the mainland via a narrow land ...
Read more about Rhino Safari Camp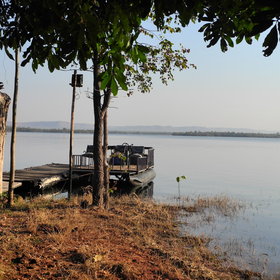 Musango Safari Camp
|
20%
|


The small Musango Safari Camp is situated on an island off the shores of Lake Kariba, near Matusadona National Park. It was set up in 1990 by the former head warden of Matusadona National Park, Steve Edwards – a Zimbabwean guide of considerable note – who, with his wife ...
Read more about Musango Safari Camp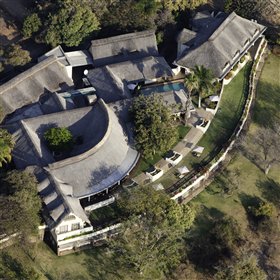 Ilala Lodge
|
20%
|

In a convenient location just 10 minutes' walk from the Victoria Falls themselves and even closer to the centre of Victoria Falls town, Ilala Lodge offers good quality, affordable rooms furnished in a comfortable and fairly timeless style. The accommodation at Ilala is ...
Read more about Ilala Lodge
Camp Hwange
|
20%
|


Camp Hwange opened in April 2012 and is the latest safari offering from David Carson: a top ZimPro guide with enormous experience in the industry. Comfortable rather than opulent, the camp is set on a rise in a private concession of Hwange National Park, overlooking a waterhole ...
Read more about Camp Hwange
Little Makalolo Camp
|
20%
|


Overlooking a waterhole regularly frequented by big game, Little Makalolo Camp sits in a teak forest in the eastern region of Hwange National Park. It's a small, traditional-style camp in a remote and private concession area, which means that the game viewing is relatively exclusive...
Read more about Little Makalolo Camp
Hwange Mobile Camp
|
20%
|


There aren't any up-market permanent safari camps on the northern side of Hwange National Park, but at Expert Africa we're very excited to be able to arrange tailor-made mobile safaris here. The environment here is very different from Hwange's Kalahari sandveld further ...
Read more about Hwange Mobile Camp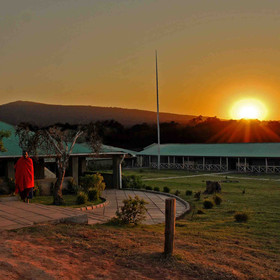 Rhino Lodge
|
20%
|


Opened in 2007, Rhino Lodge is a relatively large lodge in a great location facing dense forest on the slopes of the Ngorongoro Crater, close to the rim. It's refreshingly simple with a relaxed atmosphere, and is operated in conjunction with the governing body of the area's ...
Read more about Rhino Lodge