Augrabies Falls National Park: in detail
Augrabies Falls safari holidays: the full story
The Augrabies Falls National Park was proclaimed in 1966, covering about 500km², and it protects the area where the Orange River changes from a wide, slow-flowing river traversing sandy soils, to a fast-flowing river that cuts through ancient granites. When the river is in full flood (Feb to April) the falls are quite spectacular and the noise can be deafening, hence the origin of the name – the local Khoi people called it 'Aukoerebis' in their Nama language, meaning 'Place of Great Noise'.

In the eastern part of the national park, the Orange River forms a system of small, interlinked channels before cascading over a waterfall approximately 90m high (with a 56m free-fall). It is said to be one of the five biggest in the world! Downstream from these falls, the river flows through a narrow, starkly beautiful 18m gorge.

Where to stay at Augrabies Falls
The closest 'main town', Upington, is about 140km or a 90-minute drive from Augrabies Falls National Park; none the less, there is one place in the park, and one guest house close to the park for visitors to stay:
Augrabies Falls Restcamp
Augrabies Falls Restcamp is the only place to stay or eat inside Augrabies Falls National Park. It's large but friendly, and offers 59 simply furnished self-catering chalets, a restaurant, a well-stocked bar, three swimming pools and a fuel station. Please note that the gates to the park are open between 07:00 and 18:30, although reception shuts slightly earlier, at 18:00. (
Read more about Augrabies Falls Restcamp…
)
The Falls Guest House
Minutes away from Augrabies Falls National Park, surrounded by lush vineyards, the Falls Guest House has four modern self-catering units, each with a private veranda and a well-equipped kitchenette. It's a peaceful and friendly place, and an ideal base whilst visiting Augrabies Falls. (
Read more about the Falls Guest House…
)
The geology of Augrabies Falls
The geology of Augrabies is fascinating and consists largely of ancient granite rocks, many of which show different ways in which they have been weathered. Some of the most striking are the huge 'whalebacks' which rise up above the landscape – and are gradually being worn down by chemical weathering, sheering off huge thin slabs of rock.
The flora and fauna at Augrabies Falls
The
vegetation of Augrabies
needs to be hardy: it's a very arid, almost desert-like environment. Succulents, aloes and acacias abound here along with the shepherd's tree, wild tamarisk and the Namaqua fig. One striking feature of the park are the Kokerboom (or quiver) trees which are often starkly silhouetted against the hills.
Augrabies' wildlife
includes at least 46 mammal and 186 bird species, as well as a number of reptiles. Most show adaptations to the area's large temperature fluctuations – including smaller animals like slender mongooses, yellow mongooses, and rock dassies – which utilise what little shade there is sheltering in burrows, rock crevices and fallen trees. It's interesting to observe that a population of Cape clawless otters are found at Augrabies, indicating that the river ecosystem is relatively healthy.
Larger mammals
found at Augrabies include steenbok, springbok, gemsbok, kudu, eland and Hartmann's Mountain Zebra (
Equus Hartmannae
). The giraffe found at Augrabies are said to be lighter in colour than those found in the regions to the east, allegedly as an adaptation to the extreme heat. One of the most common antelope is the klipspringer, pairs of which are often seen bounding across the rocks by keen-eyed walkers. The main mammalian predators found in Augrabies are black-backed jackals, caracals, bat-eared foxes, African wild cats and an elusive population of leopards.
One
reptile
here is of particular note: Broadley's flat lizard, locally known as the Augrabies flat lizard, is endemic to this area. It only occurs in an area that is within about 100km of the falls. Don't imagine it's locally rare though: you're guaranteed lots of sightings at almost every view point around the falls on warm days, when the brightly-coloured males spar and dance for dominance.
Augrabies Falls National Park is also a good place for
bird-watching
. Of special interest are the black storks and Verreaux's (black) eagles which both breed in the park, and also pygmy falcons. As is common in the Kalahari to the north, pale chanting goshawk are one of the more common raptors, whilst flocks of Namaqua sandgrouse never cease to amaze for their early-morning trips to watering holes. The area around the gorge can be particularly interesting; keep an eye out for peregrine and lanner falcons, and rock kestrels.
Activities at Augrabies Falls
There are lots of things to do here – especially if you like walking and hiking. The
easiest walks
are to the various waterfall viewpoints, which are close to the restaurant complex. There are a number of wooden walkways here which link the most scenic points.
To experience more of the park's unique environment and scenery, the longer
5km Dassie Trial
could be perfect. This circular trail starts at the restcamp, and visits the gorge, various small tributaries and some panoramic viewpoints before returning. Just follow the map available at reception – including topical information about points along the trail.
For those with more time (and the inclination!) the
40km Klipspringer Hiking Trail
takes 3 days and 2 nights as it winds down from the plateau into the gorge. Your two nights are spent in rustic cabins and you need to be largely self-sufficient. This tough African hike must be booked in advance; it only opens during the cooler months from April to September.
You can, of course, always
drive yourself
around Augrabies Falls National Park – and there's a small network of roads close to the restcamp which are accessible by 2WD. Take your time – and there are a handful of viewpoints over different areas of the gorge to visit. If you have your own 4WD, then there's a longer (94km) drive that will take you about 6 hours to complete.
Including Augrabies Falls in your trip
Augrabies Falls National Park is located in a remote area of the Northern Cape. It makes an interesting addition to a self-drive trip to the Kgalagadi Transfrontier Park – and it is also a good stop-over for travellers journeying between the
Kgalagadi
,
Namaqualand
, the Cederberg Mountains and
Cape Town
.
Where to stay in Augrabies Falls
Our suggestions for safari camps in Augrabies Falls National Park
---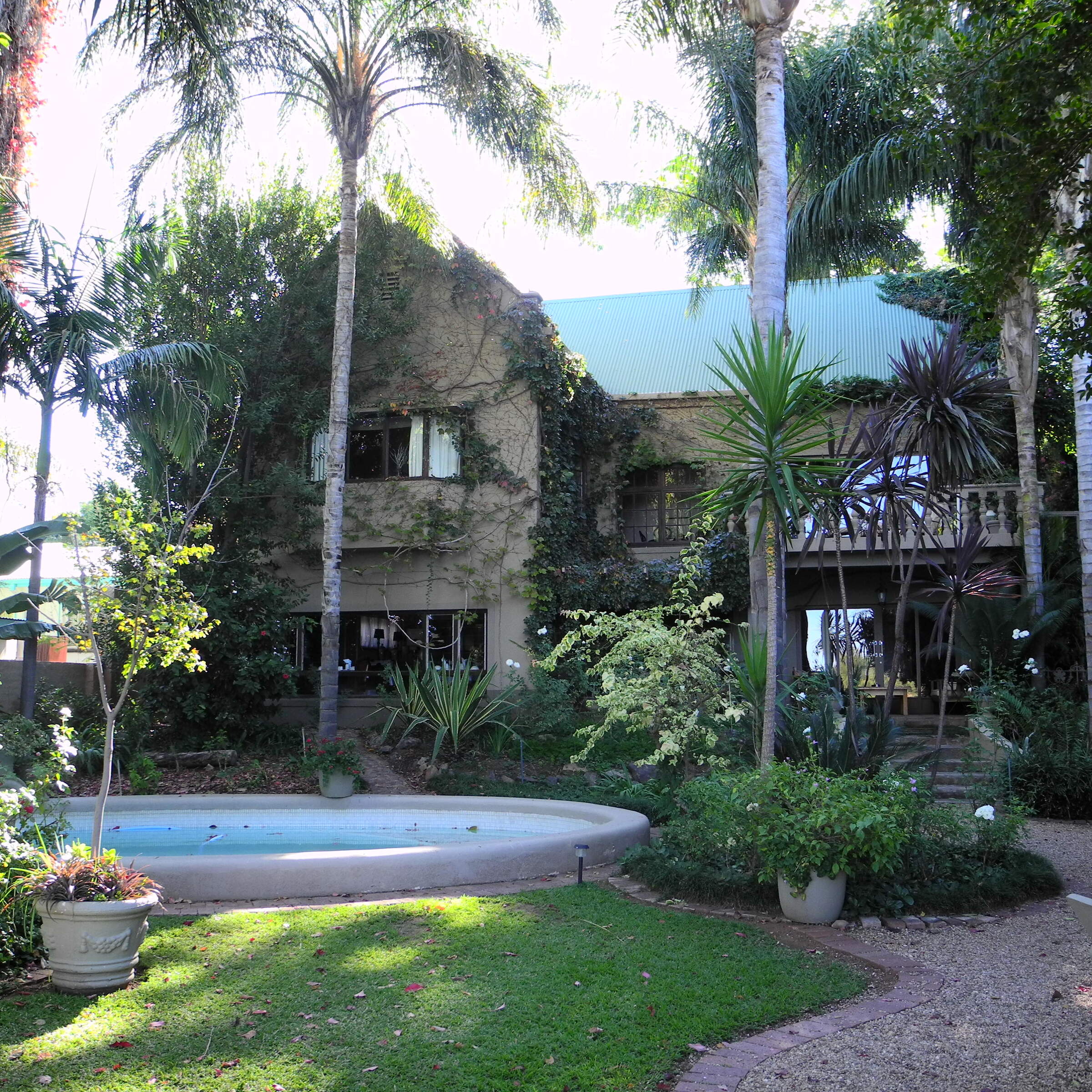 Le Must River Residence
Le Must River Residence has a pleasant feel and is a good choice for an overnight stay in Upington.
---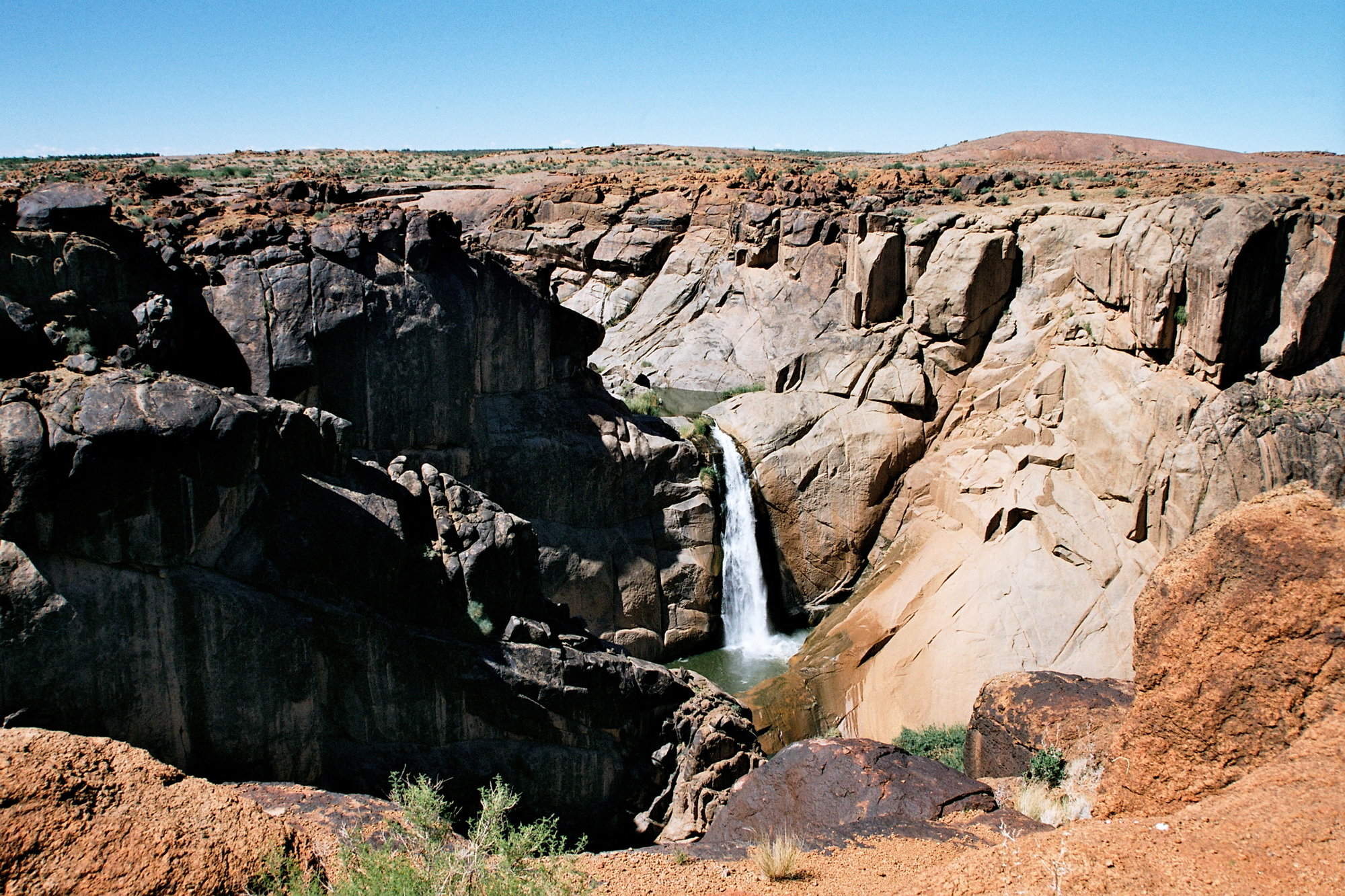 Augrabies Restcamp
The only accommodation in Augrabies Falls National Park, this restcamp offers self-catering accommodation with a restaurant. It is the perfect base from which to explore the park on foot or by car.
---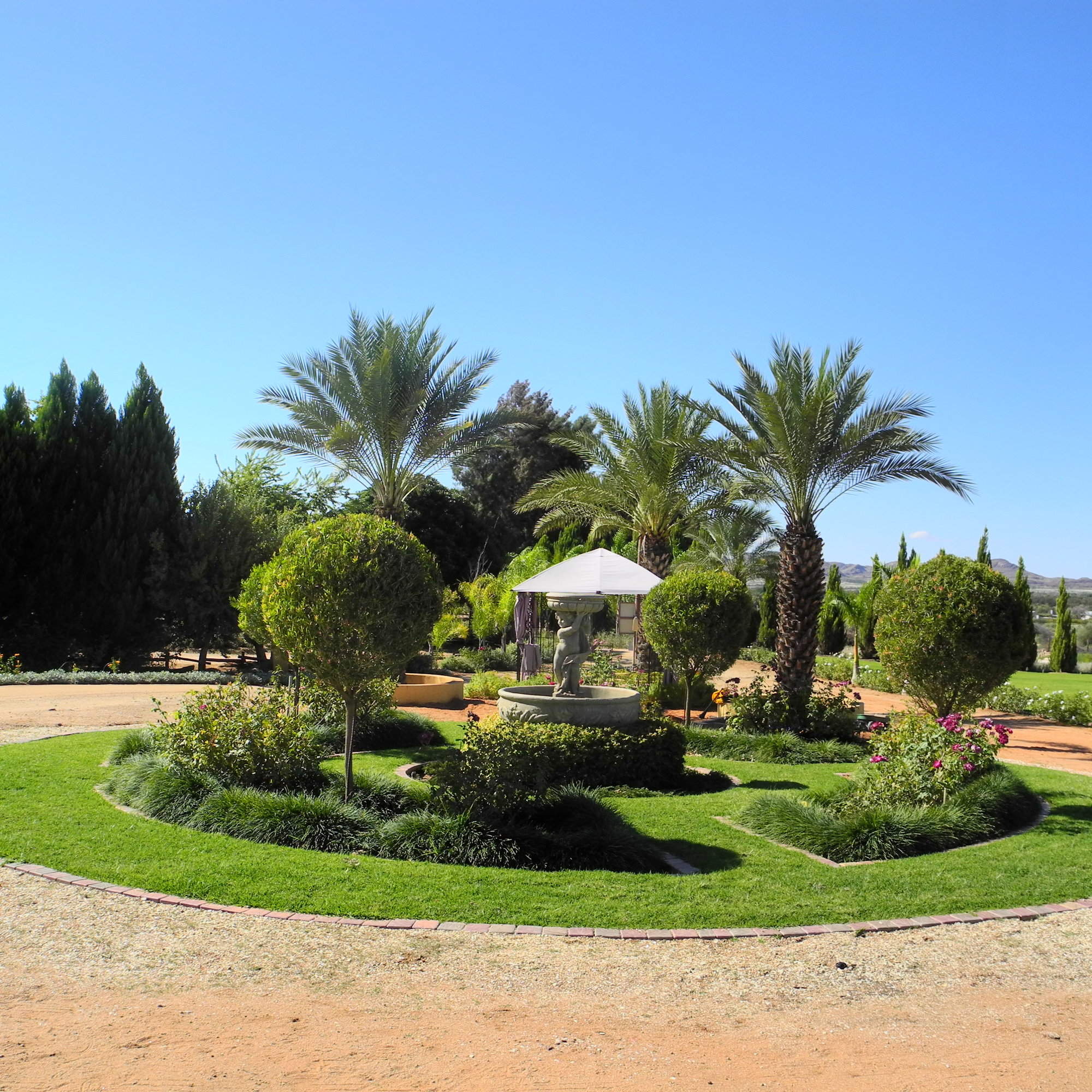 The Falls Guest House
The family run Falls Guest House offers a tranquil haven on the doorstep of Augrabies Falls NP.
---
Our travellers' wildlife sightings in Augrabies Falls
This is their success for sightings in Augrabies Falls National Park.
Click on a species for more detail. How we work this out.
---






Other areas in South Africa
---