Reviews of Abu Camp
Wildlife sightings and reviews
2 independent comments and wildlife information from our travellers who have visited Abu Camp and kindly agreed to share their thoughts. They do not necessarily represent the views of Expert Africa
"Wonderful experience"
1 night
Arrived 11 Jul 2016
"We think Abu is much more than just an elephant camp, which although this is a big part of the camp, there are so many other great aspects to this little gem!
The hosts Aaron and Jamie Rose are professional, charming and a great asset to this camp. They really make you feel at home! The rooms are wonderful! They are in a stunning setting and the attention to detail is second to none. The food is exceptional and this is the first camp we have been to, and we've been to quite a lot, that served us a Devine cappuccino!
We were only at this camp for one night, wished we could have stayed longer, however we experienced so much within this time.
I think our guide was George, who'd been at the camp for about 27 years! George has seen the camp change and evolve over his time at Abu, so it was great to get an insight from George. The elephant experience is so much better than we thought it would be, as we were concerned it might be a bit commercial, however we learnt that it is more about conservation and it was an amazing experience to ride an elephant and feed them, we also enjoyed walking with them the next morning. The elephants socialise in the wild for several hours every day, which has resulted in several births at the camp.
We saw plenty of variety of other game at this camp, however our stay was all too short!
The attention to detail by Aaron and Jamie Rose really made this camp very special! I could say more but it's always nice to have some surprises during a visit!"
See all these reviews: 11n in Botswana
"A diasppointing experience."
3 nights
Arrived 25 Oct 2011
"Camp Management :
A fantastic set of comitted individuals stuck in the middle of the bush in 6 star hotel . The room facilities at Abus are outstanding with a little too much emphasis on the look of the designers ability. It is overdone and could have achieved the same impact with a little less decoration and more bush.The rooms are superb with every convenience avaliable. The showers were much better at LK despite Abus efforts to astound ( it is all solar ) . The food is magnificent , as was the wine and the attention to detail . My son was still ill at the time and the staff were extraordinary in their thought. Supper in the bush and sun downers were esxquisitely prepared.
The pool was a blessing in 40 plus degrees and looked astounding near the lagoon. However despite all these accolades the feeling at Abus is a little artificial and not authentic. The star bed overlooking the elephant boma is a joke and looks totally out of place. I do not think that Abus will survive long at this price unless focussed on Business Executives wishing for a weekend break ....you do not really have to leave the camp to feel pampered at Abus.We were extemely fortuntate to basically have the whole camp to ourselves. The other American couple left befor us and did not use the elephants besides the fact thet this is what they had come for.
Game Viewing :
We came exclusively for the elephant and were HUGELY disappointed in this area. We had been to Abus in 1994 and this is not what we had expected.
We have been reviewing our videos of when we visited with Randall and Michael Lorentz to ensure our memories were not romantic longings and they were not . Then they had over 11 elephants , they are now down to 6 . The walks and day plans were well thought out and designed , now they are not , The terrain was a beautiful mixture of open flood plain and riverine forest ( a la Mombo ) now it is not .The walks were all through thick sand in deep bush ( camel thorn and mopane ) and basically revolved around the same small island . Game was scarce , except a few breeding herds of elephant which they made their best to avoid. The game guides were very weak ( the best one IKE was free lansing ) .
The elephant guides however were much better and led by Wellington. Big Joe was still there from our last visit. The elephants are now split into 2 groups as they do not get along so well and consequently the walks are very distinct to those we enjoyed with Randall. Now you no longer walk in a small herd of 10 or so elephant with lots of good interaction and with lots of game , you walk behind Cathy ( the matriarch ) and then the elephants are dispersed at 25 metre intevals behind you so you might just as well be walking with elephant.You are all split up into a line. This was very upsetting for us as we had only come for the elephants and they are now quite secondary to the camp.The camp will not survive selling an elephant experience because it is not . Possibly we were massively spoilt with Randall and seeing the videos we took we had a 10 experience in 1994 . This time around it was closer to 2 . After a great deal of effort we managed to get some tiem with the Elephants but they are generally split into 2 groups ( so max 3 elephants at a time ) . The feeding is also a farse.
I felt that nobody had really thought of a creative day plan with the elephants at Abus as all the energy had been devoted to designing a camp.It is now a highly overdone camp in difficult terrain with a very weak elephant plan.We went on one game drive and the terrain is difficult but there are more open areas that would make for a good days outing.We were limited however to the island and criss crossing the mopane scub.Game finding is limited to a number of jeeps who patrol the area looking and then the guides are radioed as to their location.As in LK the thick sand makes for very frustrating driving.Our walks were probably never more than 90 minutes. So we were always back in camp by 8.30 in the morning or 6.00 in the evening which is at least 2 hours ealrier then all the other camps at both ends."
See all these reviews: 9n in Botswana
Holiday styles & special interests in Botswana
From birdwatching breaks to walking holidays, find great ideas for your trip in Botswana.
---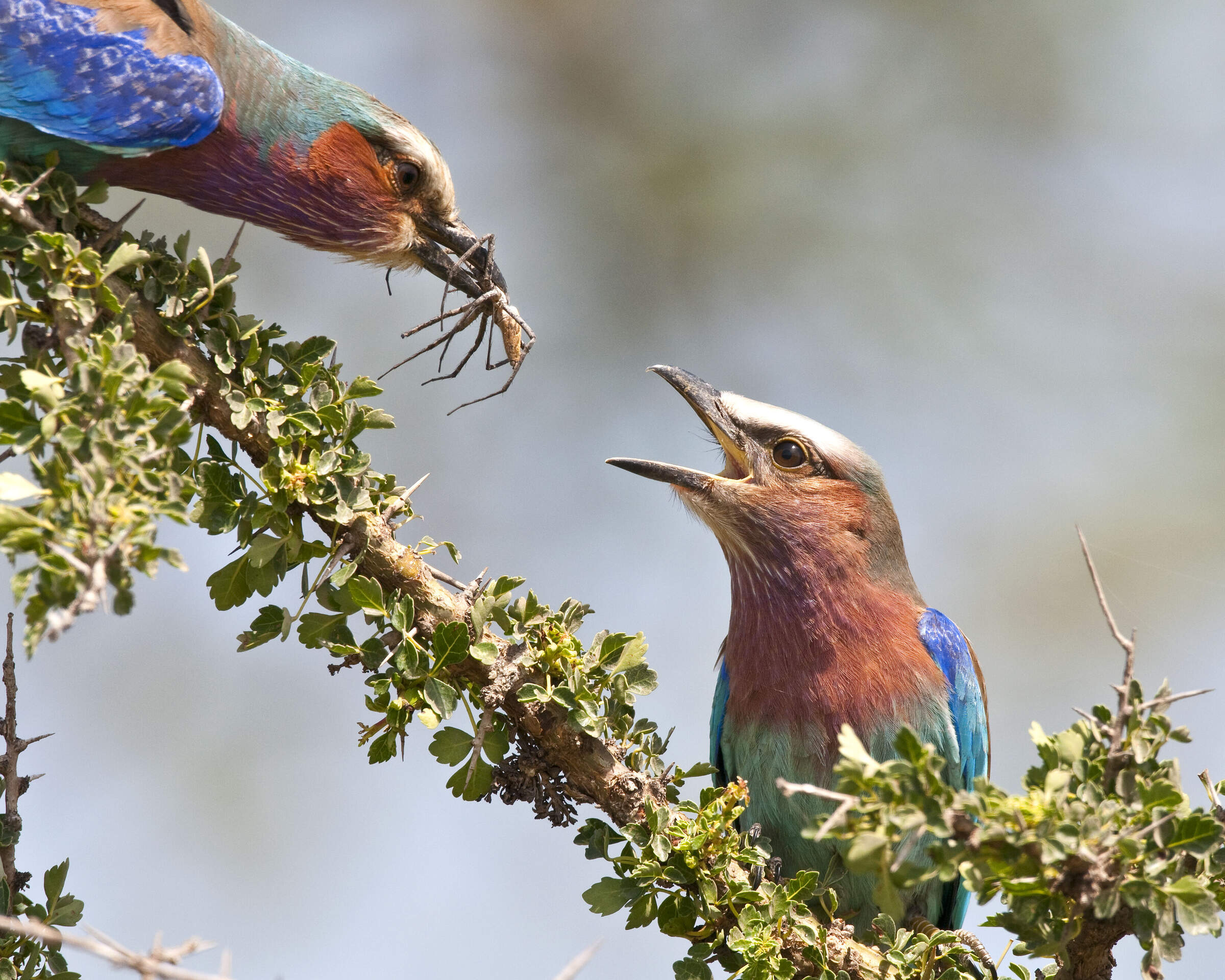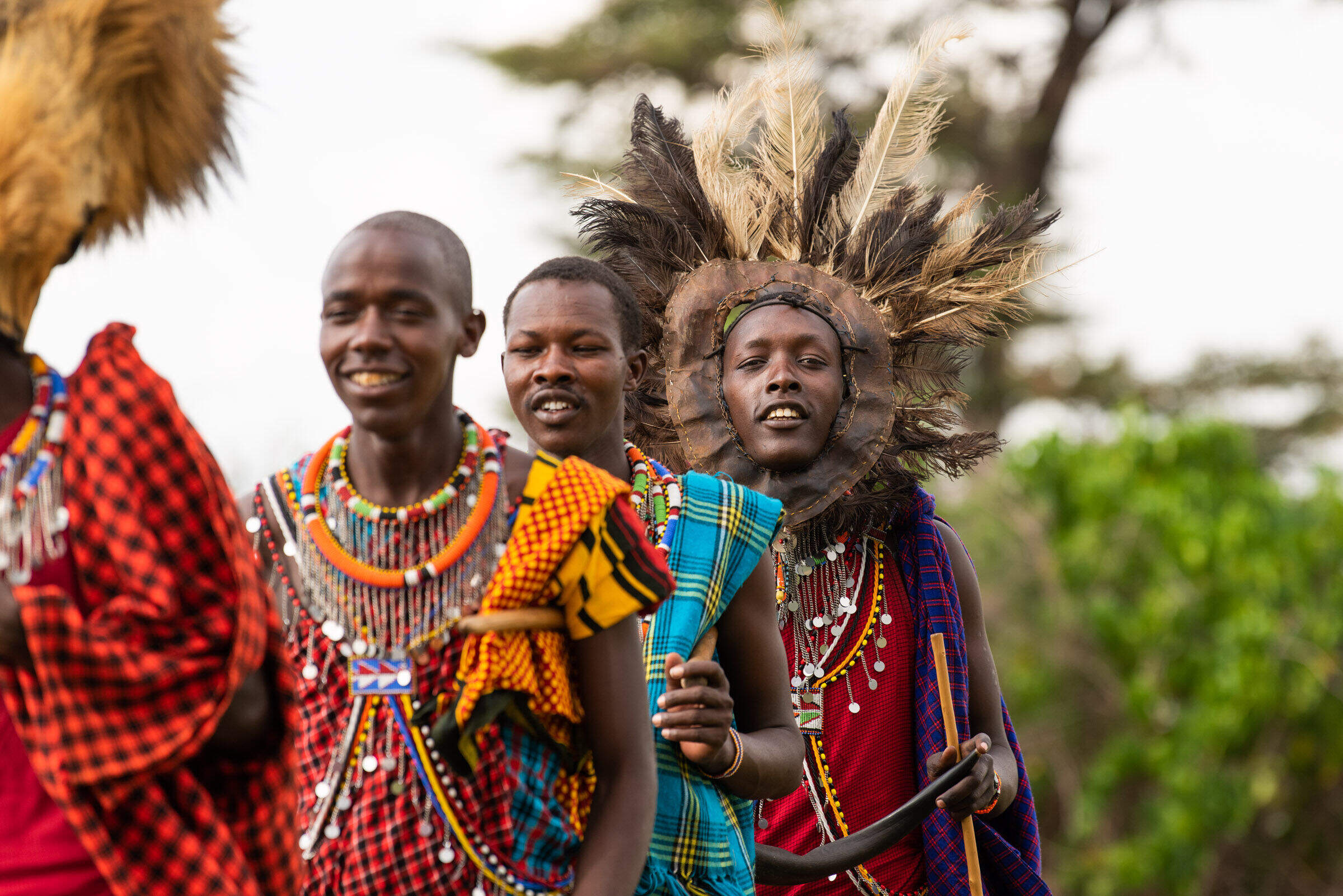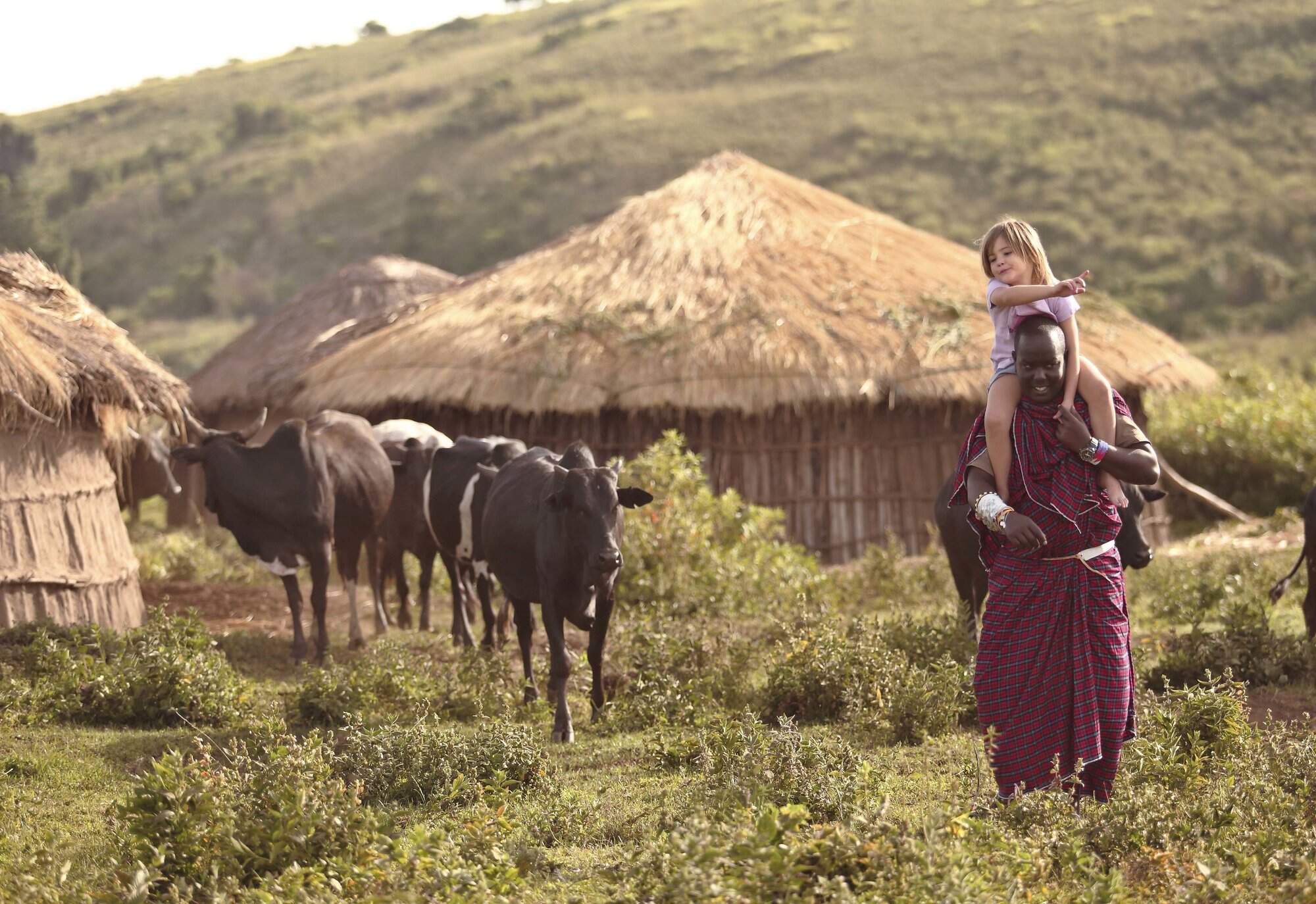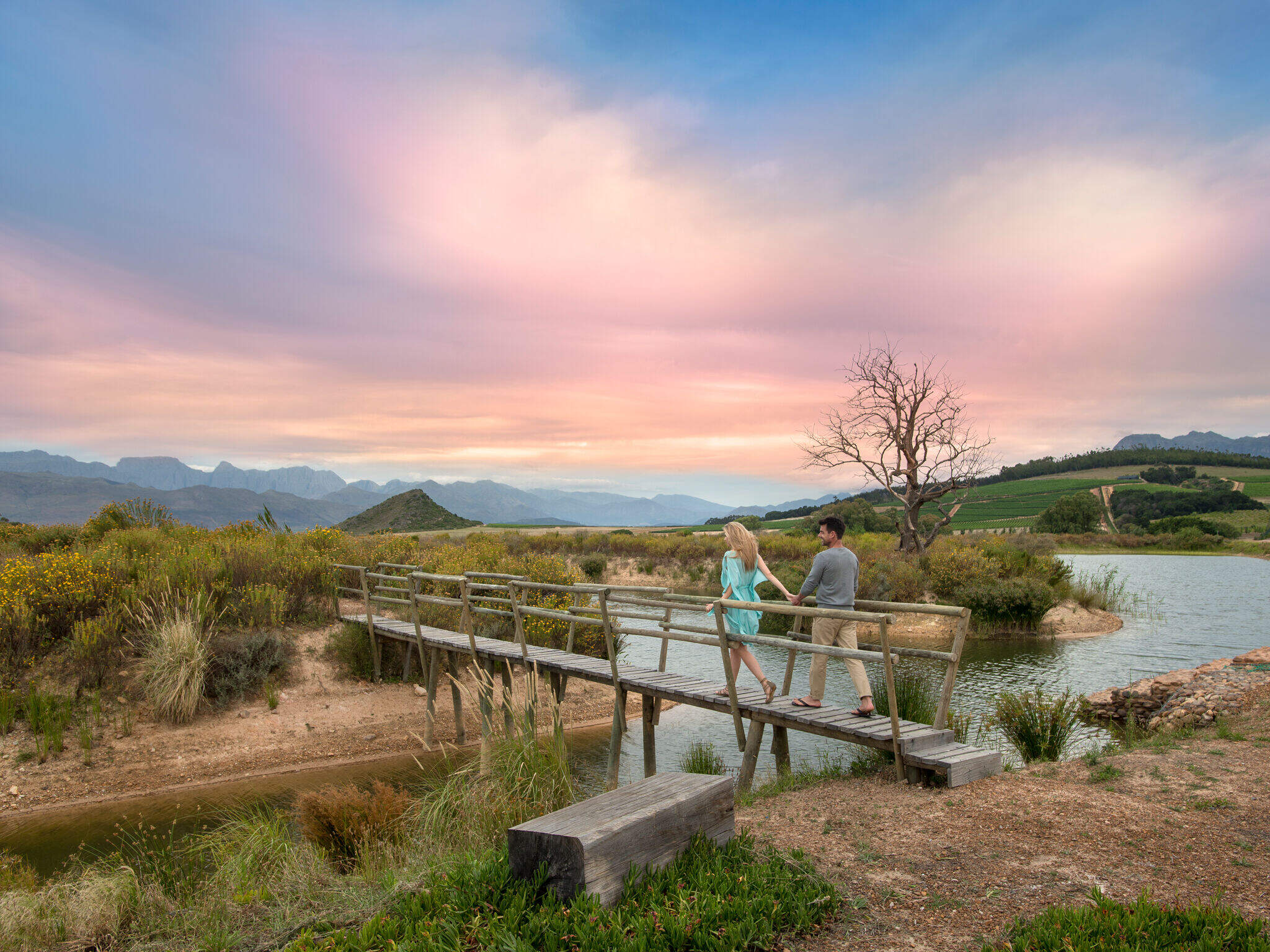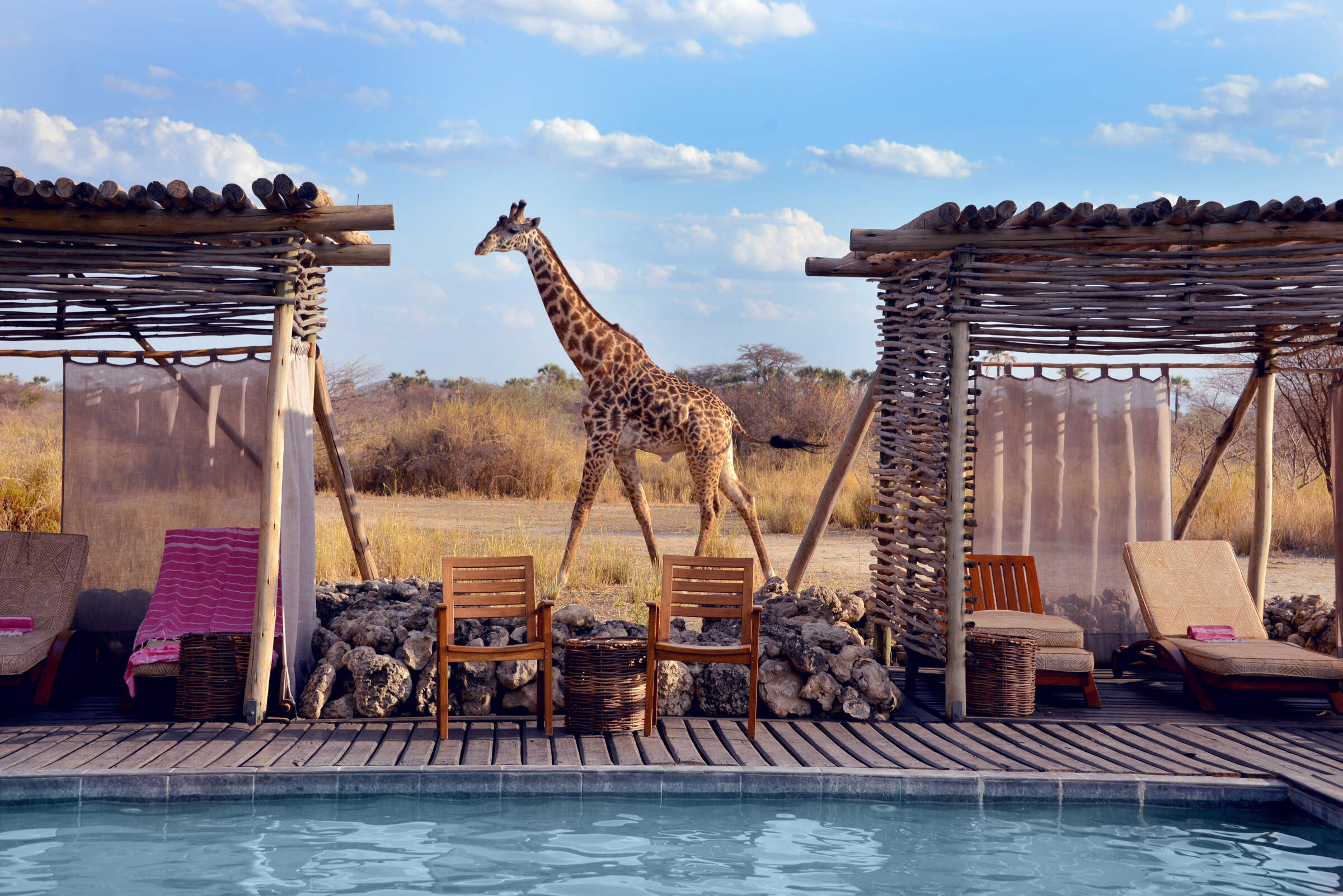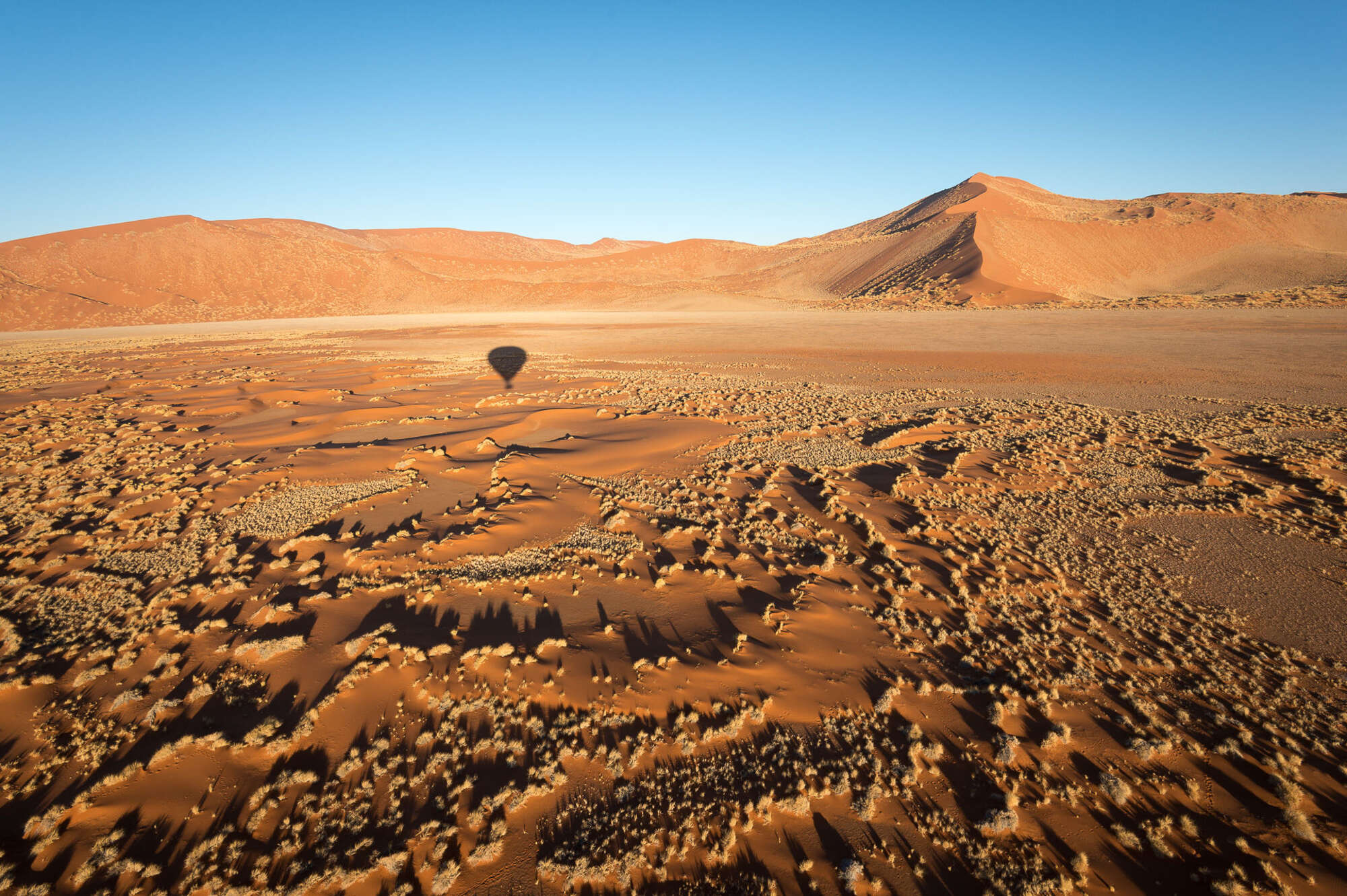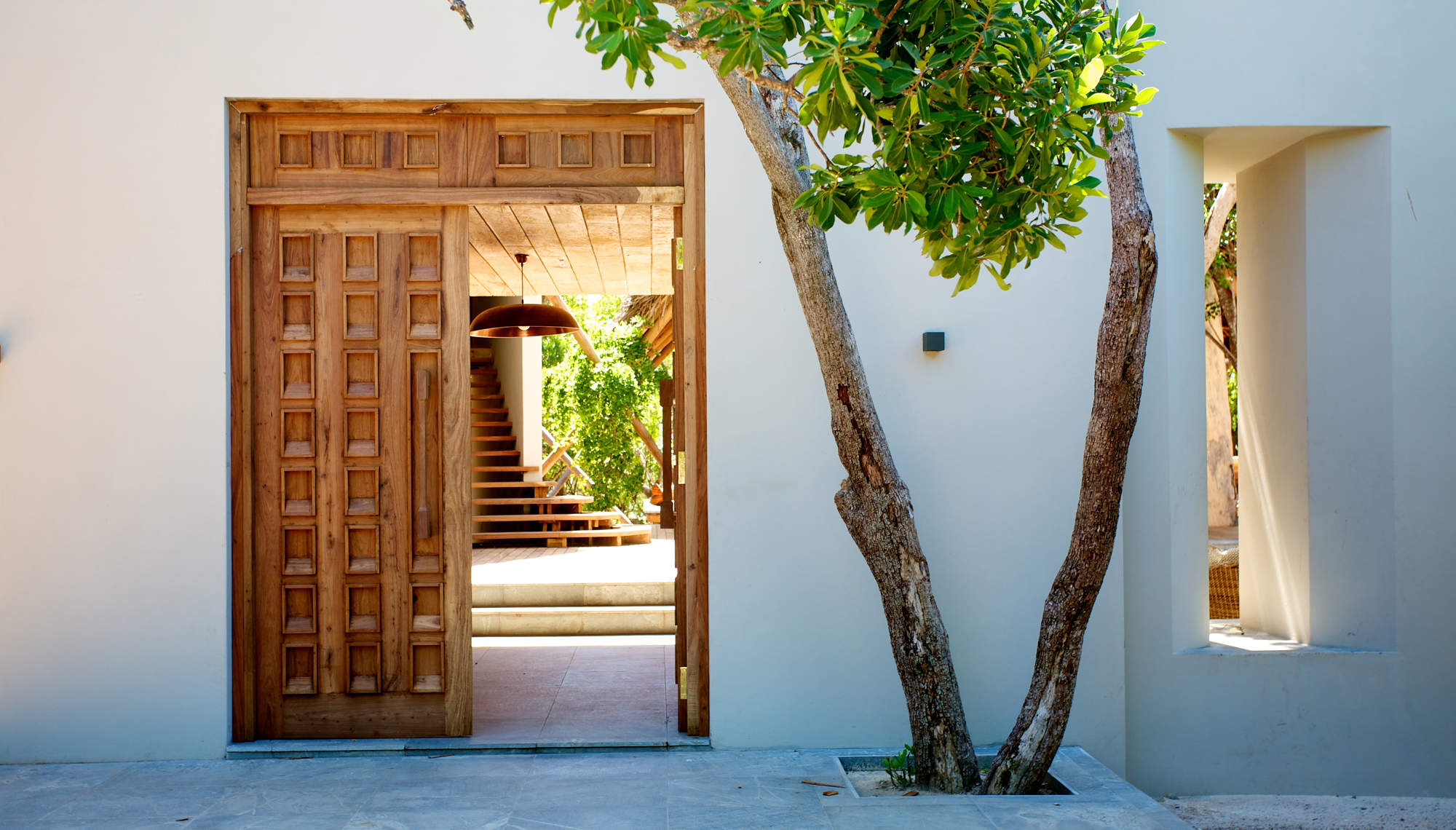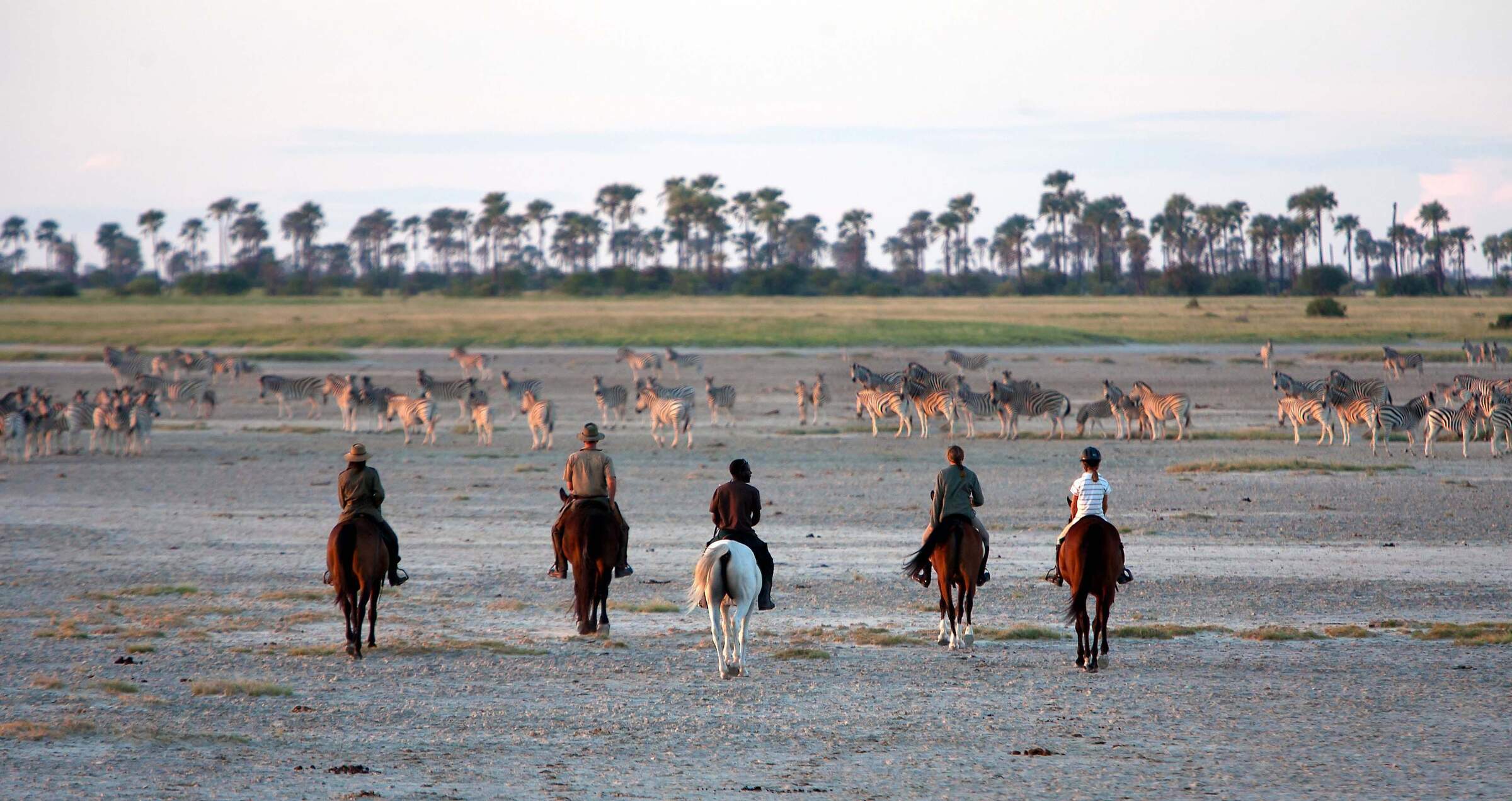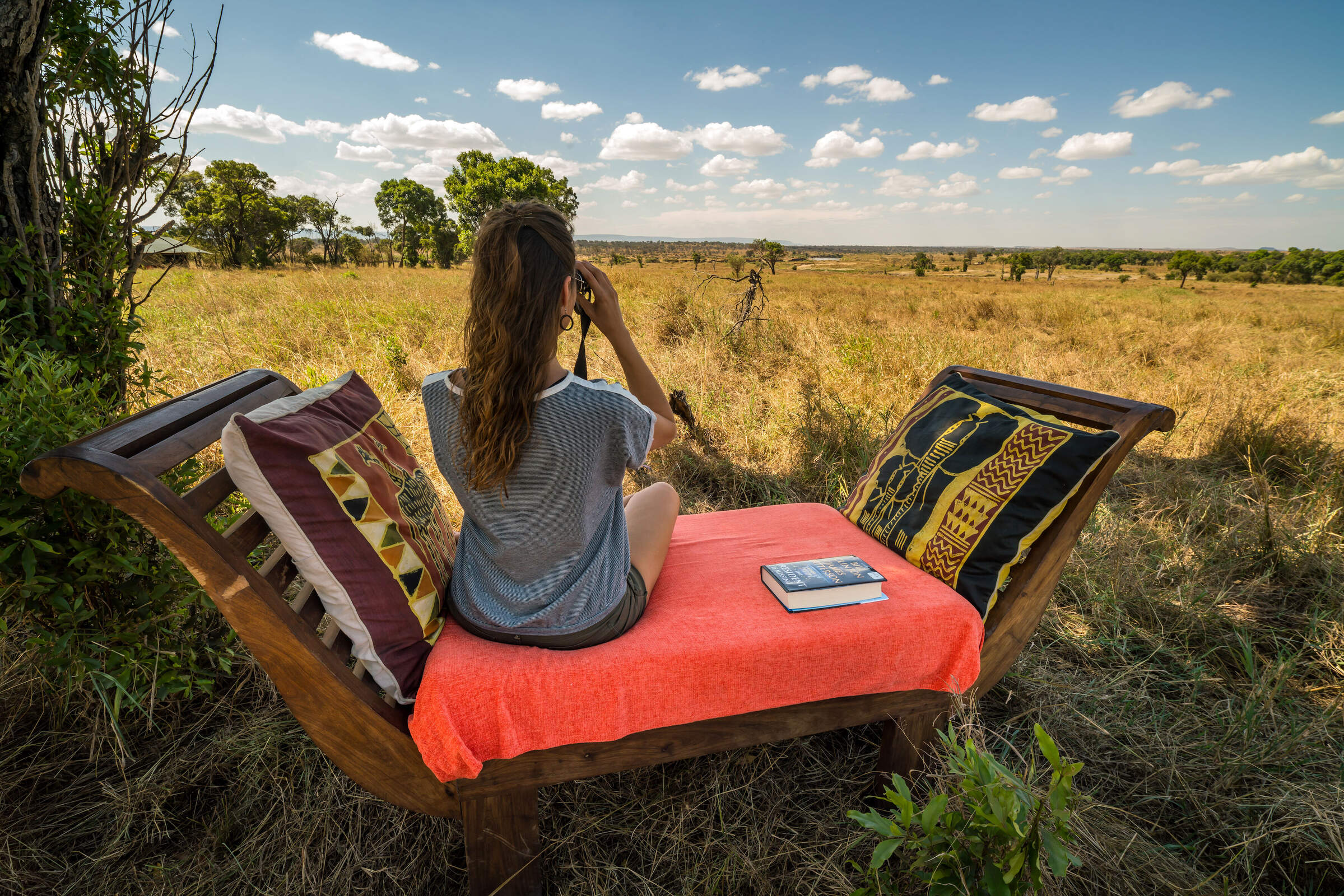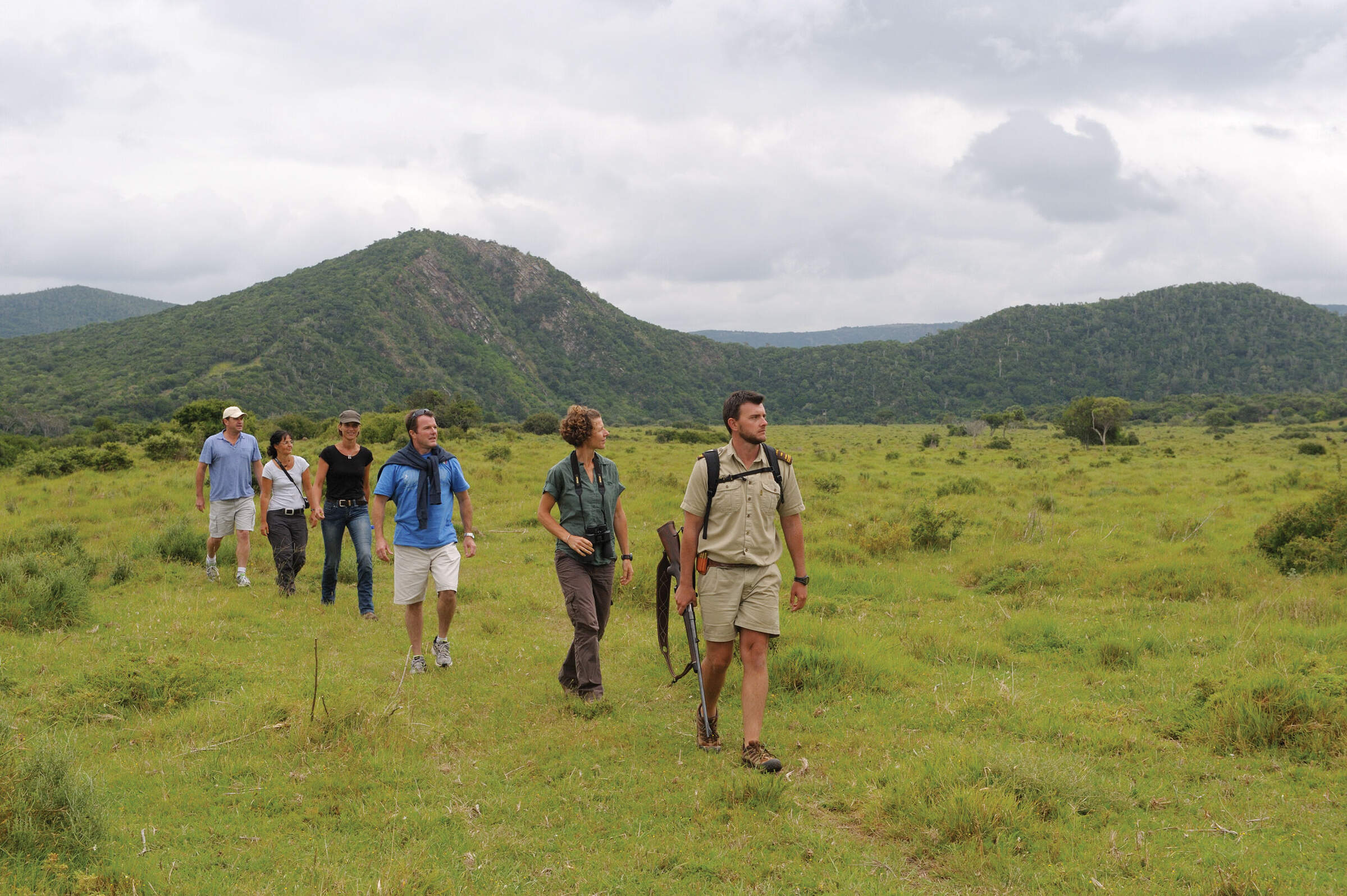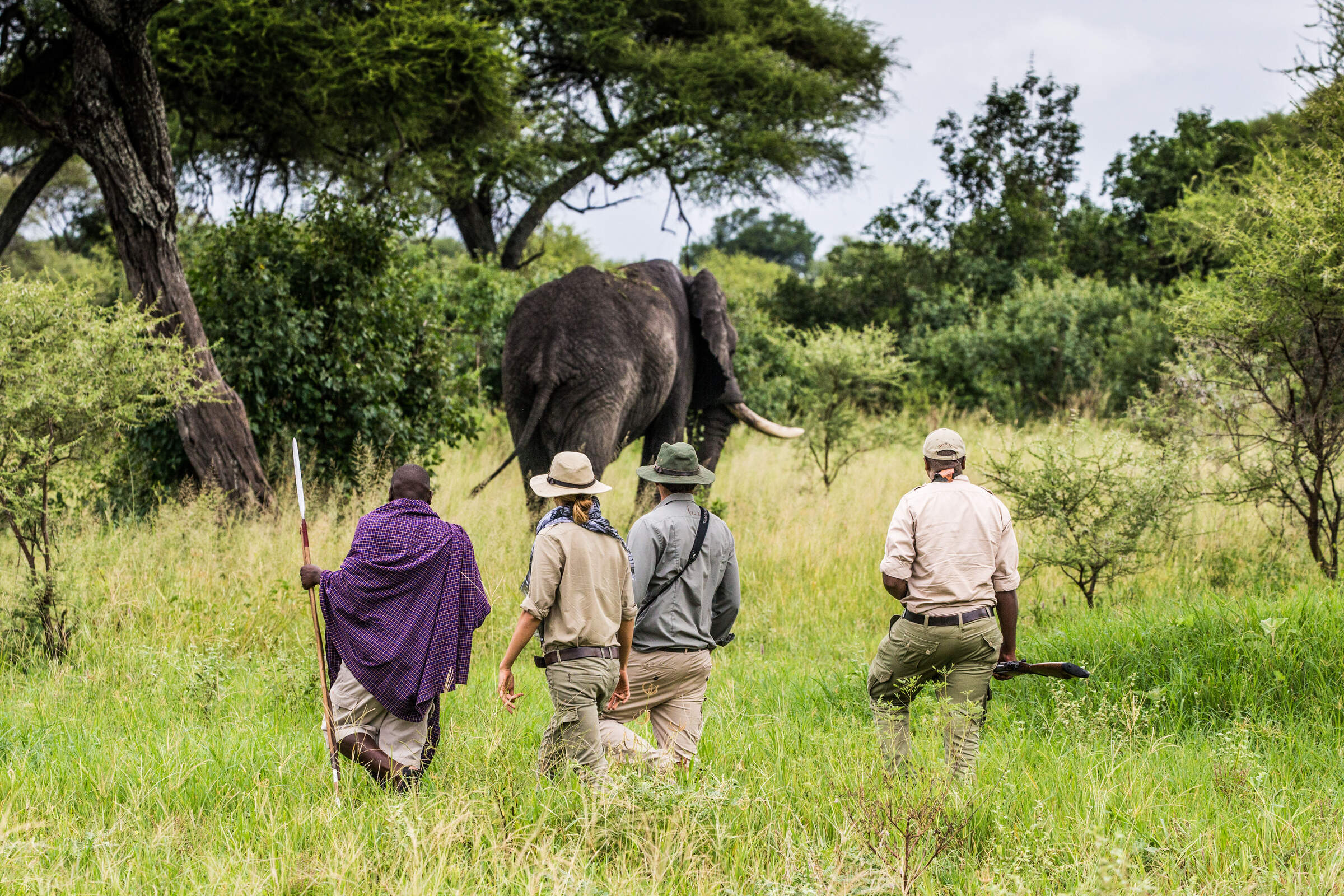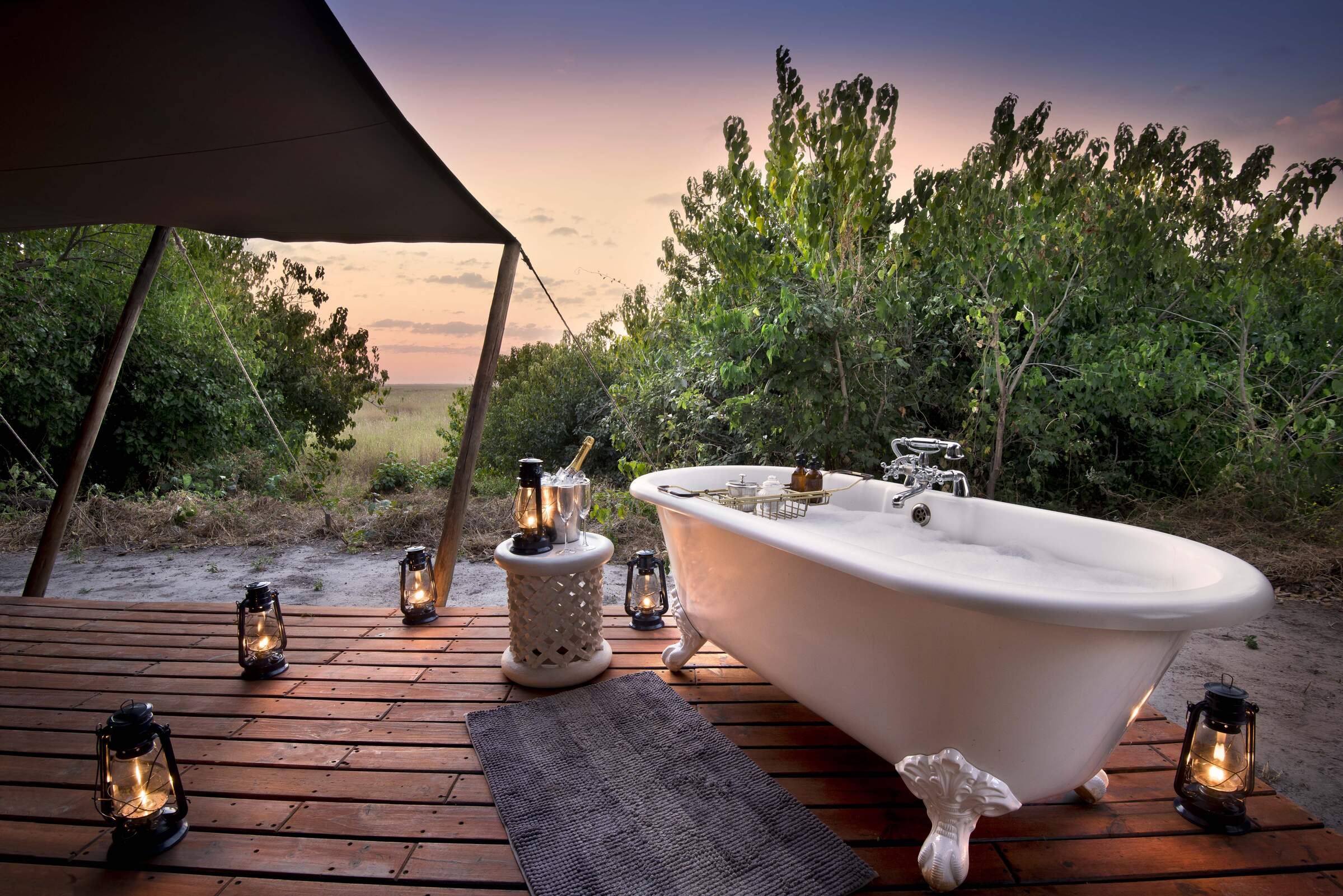 Other lodges in Okavango Delta Safari Reserves
Alternative places to stay in this same area.
---