Useful links featuring Hemingways Ol Seki Mara

Useful links...
We want you to understand more about Hemingways Ol Seki Mara. We're not shy to direct you to their own website as we're confident that a trip there with us will cost you the same or less than booking it any other way, even directly. So follow the links below for more information.
Hemingways Ol Seki is often combined with:
Sort by:
Name


|
% of trips


|
Traveller's rating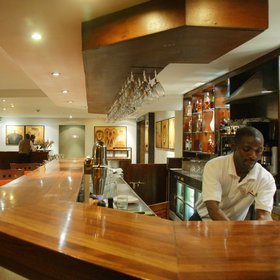 Ole-Sereni
|
50%
|


Opened in 2009, the Ole-Sereni is the closest Nairobi has to an airport hotel, although its newer neighbour, the Eka Hotel, is a worthy challenger. The building, which formerly housed the US Embassy, borders the fence that runs along the north side of Nairobi National Park, ...
Read more about Ole-Sereni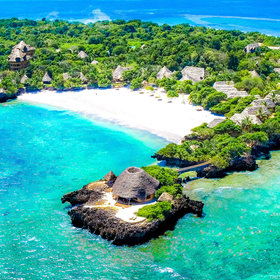 The Sands at Chale Island
|
25%

The Sands at Chale Island is a stylish and private beach resort located on the 900m by 300m Chale Island. Situated just a stone's throw off Kenya's mainland, the resort occupies the north of the island, while the southern part is covered by indigenous forest and is actually ...
Read more about The Sands at Chale Island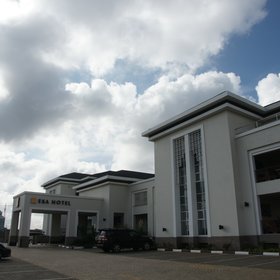 Eka Hotel
|
25%
|


This business-class hotel on the Mombasa highway is one of the closest in the capital to Nairobi Jomo Kenyatta International Airport – 12km away. Opened in 2012, it has a modern, functional style, late bar, and excellent buffet breakfasts. Arriving at the Eka, your vehicle ...
Read more about Eka Hotel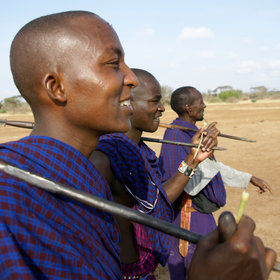 Porini Amboseli Camp
|
25%
|

One of the earliest real eco-camps in Kenya, Porini Amboseli Camp first opened in 2001. A low-impact, nine-tent camp, it is located on the Maasai-owned Selenkay (also spelled Selengei) Conservancy to the north of Amboseli National Park. The most outstanding feature of ...
Read more about Porini Amboseli Camp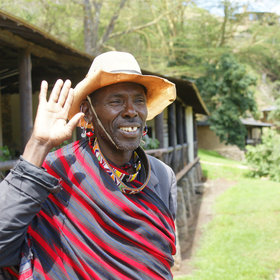 The Emakoko
|
25%
|


The Emakoko is a unique, owner-managed lodge that opened in 2012. It straddles the southern boundary of Nairobi National Park, marked by the gorge of the Mbagathi River in an area where three rivers converge. The lodge has the national park's much underrated game-viewing ...
Read more about The Emakoko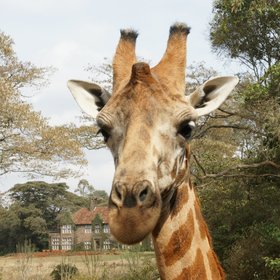 Giraffe Manor
|
25%
|


A temple to the benign cult of the giraffe, Giraffe Manor is one of Kenya's most popular luxury lodges. Originally built in 1932, it has been a country house hotel since 1984. Most of the hotel's patch of land comprises the Giraffe Centre, and a group of these gentle creatures ...
Read more about Giraffe Manor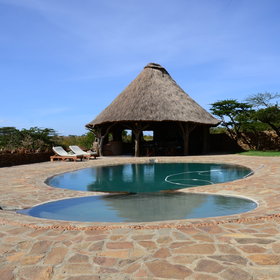 El Karama Eco-Lodge
|
25%
|


With a name meaning 'treasured possession' or 'answer to prayer' in Arabic, El Karama, as it's usually known, is a working cattle ranch and wildlife sanctuary on the banks of the Ewaso Nyiro River in the Laikipia region north of Mount Kenya. It was named for purely sentimental ...
Read more about El Karama Eco-Lodge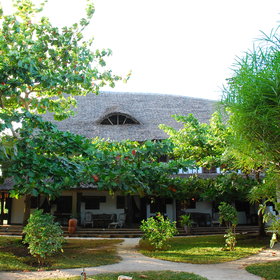 Kinondo Kwetu
|
25%
|

Located at the southern end of Kenya's Diani Beach coastline, Kinondo Kwetu is a secluded Swedish-owned all-inclusive luxury boutique hotel set among baobabs and palm trees on the near-private Galu beach overlooking the Indian Ocean. The Diani coast can be quite built ...
Read more about Kinondo Kwetu
Lewa Wilderness
|
25%
|


Lewa Wilderness (previously known as Lewa Wilderness Trails or Wilderness Trails Lodge) is set on a steep valley side looking out over the Western Marania Valley and a spring below. Started as a tented camp by the Craig family 30 years ago, it is now a comfortable, nine-room ...
Read more about Lewa Wilderness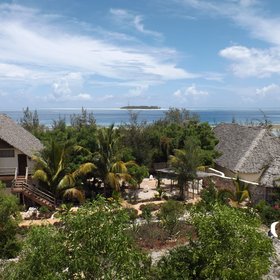 Sunshine Marine Lodge
|
25%
|


Opened in 2013, Sunshine Marine Lodge is to the north of Matemwe, on Zanzibar's east coast. Built on a cliff top, with stunning views across to Mnemba Island, the lodge has a lively, bright atmosphere that makes it popular with younger travellers and anyone who has an interest in diving...
Read more about Sunshine Marine Lodge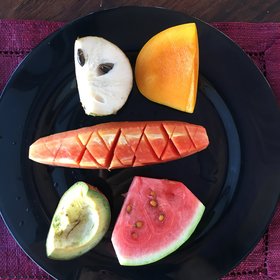 Emerson Spice
|
25%
|


Colourful, stylish and with a strong sense of place, Emerson Spice is a boutique hotel in the heart of Stone Town. It is one of two similar sister hotels a minute's walk apart. A fabulous rooftop restaurant and individually designed rooms add considerably to the attraction, ...
Read more about Emerson Spice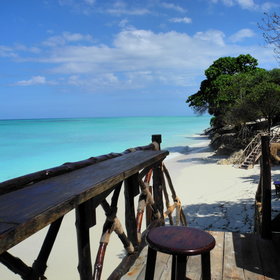 Ras Nungwi Beach Hotel
|
25%
|


*** Following a fire in February 2017 Ras Nungwi is currently closed. The hotel sustained terrible damage, which destroyed many of the buildings. The management intend to rebuild the hotel as soon as possible, but currently there is no opening date. Please ask us for more ...
Read more about Ras Nungwi Beach Hotel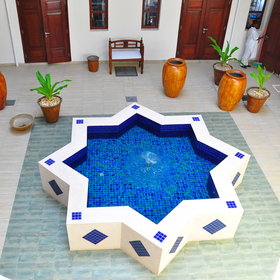 Maru Maru Hotel
|
25%
|

Opened in 2012 following six years of renovation and refurbishment, the Maru Maru Hotel is set in the heart of Zanzibar's bustling Stone Town, right next to the Old Fort. It makes a good base from which to explore the surrounding area. Maru Maru has two separate but connected ...
Read more about Maru Maru Hotel