Our Reference Map of Etosha
Our reference map of Etosha: showing the park boundary, vegetation, waterholes & some camps.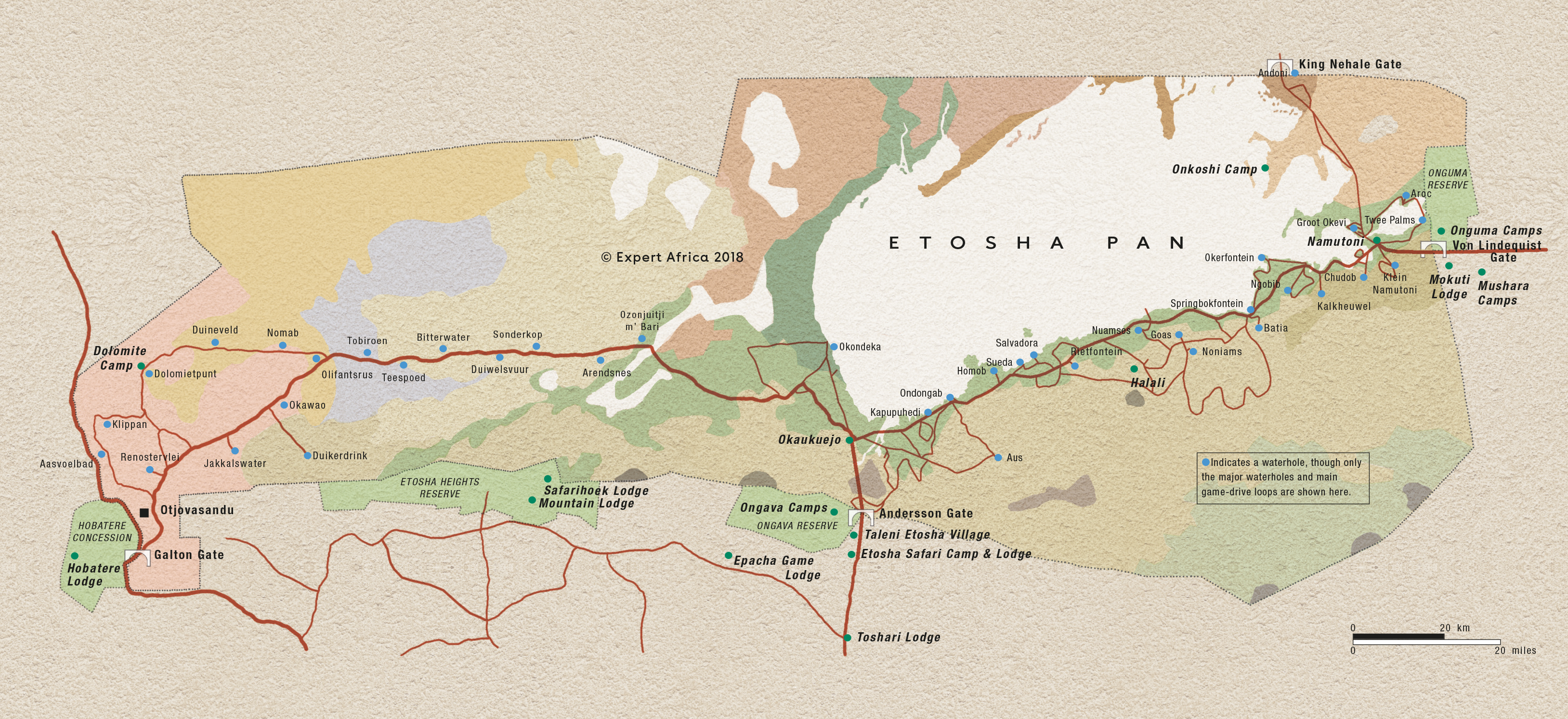 Google map of Etosha: showing camps & lodges
This google map shows the camps & lodges and can be switched to terrain and satellite views, but the park boundary isn't clear. For complementary info see our sketch map of Etosha, which show boundaries, waterholes and more. See here: Etosha Reference map.


Safaris visiting Etosha
Just ideas, we'll always tailor-make a trip for you
---
Where to stay in Etosha
Our suggestions for safari camps in Etosha National Park
---
Our travellers' wildlife sightings in Etosha
This is their success for sightings in Etosha National Park.
Click on a species for more detail. How we work this out.
---










Spotted Hyena
33% success


Sable antelope
19% success


Roan antelope
17% success