Nxabega Okavango Tented Camp: Our full report
Nxabega Okavango Tented Camp (formerly known as 'Nxabega Safari Camp' – and often to most of us simply as ...
... "Nxabega") is set in an area of mixed woodlands and floodplains situated within a 70km2 private concession in Botswana's Okavango Delta, to the west of Chief's Island. The camp's pedigree is good, and it aims for a very high standard of food, comfort and care, with completely new tents in 2016. There's both dry land and water around, and so it offers game drives as well as mokoro and boating activities.

The environment around the camp is a patchwork of mature mopane woodlands and seasonally flooded grassland, interspersed with islands of real-fan palms, jackalberries, sausage trees and wild-fig trees. Nxabega nestles on its own island under the shady canopy of tall jackalberry trees and overlooking a permanent floodplain. It's varied and, in parts, very pretty.

Nxabega Safari Camp was the height of 'safari chic' for a tented camp in the Okavango when it was built, but time and the environment have taken their toll, and there are plans to rebuild its teak-panelled, high-thatched main area in early 2017. For now, the area is divided into a large dining area, where tables can be set up individually or combined into one long communal table, and a lounge area with oversized armchairs, books and board games, a well-stocked bar and a fireplace which is lit on cold nights. Burnished teak floors, locally crafted fittings (including ornate ostrich-egg chandeliers) and African artefacts characterise this part of the camp. We will be closely monitoring the dates of the rebuilding project.

A raised walkway links Nxabega's main area to a large plunge pool and pool deck. There are plenty of sunloungers and cushioned chairs, positioned overlooking the floodplain, but it's the attention to detail which we think is a forte: you'll even find a cooler box filled with chilled drinks, which the staff will gladly arrange to include your favourites, on request. The camp also has a well-stocked curio shop.

The camp's nine tented chalets, which are connected to the main area by a straw pathway, were rebuilt in early 2016. We were very much impressed with the new chalets, which had the feel of a classic safari tent, with modern creature comforts and clever interior design. Each is accessed by wooden steps that lead up to a wooden door with a lockable latch. Spotless canvas walls sit beneath a vaulted roof that extends over the substantial deck. Here you'll find a shady sitting area with two folding canvas chairs and a circular table. Beyond is a hanging daybed, with a small folding coffee table, shaded by a series of circular wooden beams, whose corrugated plastic covering should be convenient in the rainy season. We very much enjoyed relaxing on the daybed on our last stay in September 2016.

Mesh screen doors lead inside, where the large bed is decked out with brand new white linen topped with a bedspread embroidered with tribal designs and a pair of brown cushions, and framed by an attractively designed canvas headboard. To each side is an electric bronze reading lamp set on a wooden nightstand. You'll also find a wooden vanity desk topped with a large mirror, a three-speed pedestal fan, and a simple cushioned chair with a pedestal lamp, which provides pretty good lighting at night.

Separating the bedroom from the bathroom is stylish canvas wall together with a three-section wooden wardrobe, which houses a large safe, a laundry bag, a shelf for luggage, and a basket with mosquito repellent, bug spray, and emergency foghorn. A small minibar is stocked with bottled water and local beer, and they also provide an ice bucket and tall glasses, along with a selection of nuts, biltong and cookies.

The bathroom is completely open in design with a rainshower cascading onto wooden boards, two white ceramic sinks and two silver canisters of water. More stylish canvas panels enclose the flush toilet. A zipped door leads out to a wooden deck with an outdoor rainshower, surrounded by a thatched wall for privacy. Toiletries and fabric slippers are supplied.

For families, Nxabega also has a two-bedroom unit: two identical chalets connected by a covered canvas walkway.

The Nxabega concession offers a mixture of land- and water-based activities: guests can explore the Okavango Delta by 4WD game-drive vehicle, motorboat or mokoro (a traditional canoe offering an idyllic way to explore the reed-lined channels and lagoons of the surrounding waterways). When grass levels are low enough, and if the camp has a walking guide available, it's sometimes also possible to explore on foot – but this should be requested in advance wherever possible. All activities are accompanied by a fully trained and licensed guide and a tracker/assistant.

Boat trips at Nxabega are very flexibly organised. On a previous visit we enjoyed a short morning cruise and even tried our hand at fishing (though we learned that fishing is not allowed in the breeding season (January and February). Our guide and tracker kept us entertained and informed, even convincing us to try some of the roots that they grew up eating. Full-day boat excursions are also an option. Typically these will leave the boat station in the early morning, stopping at various points along the way before lunch is served on one of the islands found throughout the area.

Historically we've noted that the dry-season game viewing at Nxabega can be unreliable. Some travellers have great game experiences here; others have been disappointed. We've arrived at the view that during the 'green' or wet season, from about December to April, Nxabega (and the other concessions on the west side of Chief's island) can actually be better for game than Okavango reserves that are further east or north. However, during the more classic dry season months, from about May to October, the drier reserves to the north and east of Chief's Island, and the Kwando-Linyanti Reserves, tend to have better game viewing than the Nxabega Concession does.

On our last two visits (September 2016 and November 2015) this rang true. While the concession was not dense with game on the September visit, we did have some wonderful highlights, including a very dramatic exodus of a leopard from the top of a leadwood tree close to our vehicle. We also saw cheetah tracks, and our guide reported that there were five dogs in the area, although they had not been seen for a week. On our November 2015 visit we saw a number of zebra, some elephants, a few buffalo bulls, kudu and two leopard cubs literally hanging out on the branches of a bush! Having said that, on at least two previous visits our team found the game viewing from Nxabega Camp to be very good. And judging by Nxabega's guestbook, leopard sightings seem to be fairly regular. What we do know is that water levels in the Delta are in a constant state of flux, and we have seen some shifts in patterns over the last couple of years, so we will keep an eye on game movements in this area with great interest!

Nxabega is run by &Beyond, who are very strong on training their staff, and particularly their guides – both at Nxabega, and at its sister camp in the Okavango, Sandibe Safari Lodge. The quality of guiding we have experienced at Nxabega has always been good, if a little formal at times. On our last couple of visits, Expert Africa team members have consistently returned from activities having learned and seen more than they'd expected – and have felt more engaged by the guides here than in other reserves where the density of game is usually thought to be higher.
Our view
We think that Nxabega is a lovely safari camp – with beautiful new rooms, high standards of friendly service, good guiding and imaginative food. During the dry season, Nxabega isn't usually top of our list for guaranteed high game densities; then we think of this camp more for its water-based activities. But during Botswana's green season, the story is different: then game is generally less easily seen everywhere across the Delta, but Nxabega comes into its own as a relatively good choice for game viewing.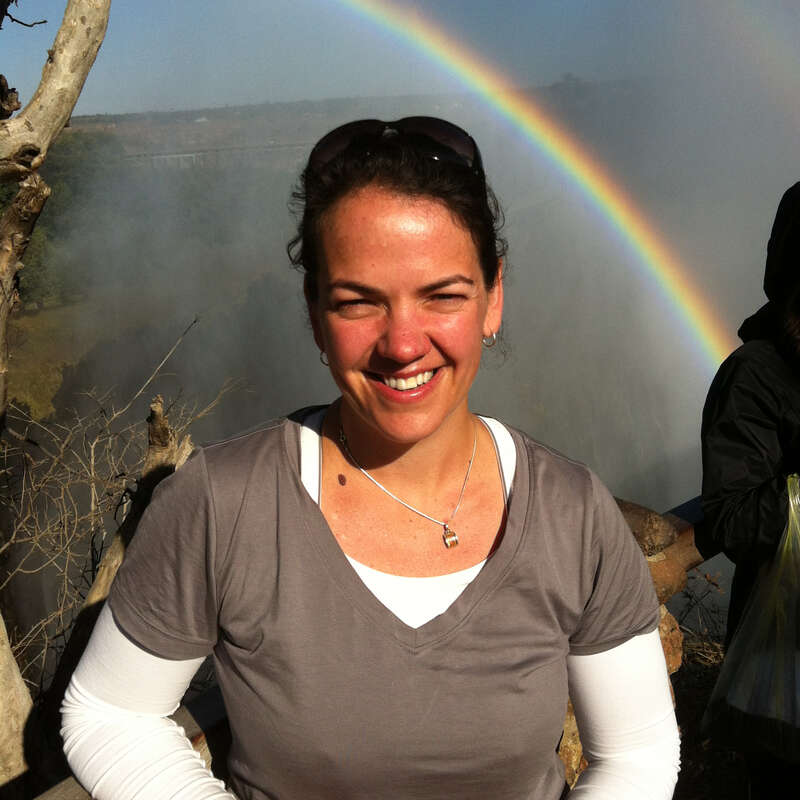 Geographics
Location

Ideal length of stay

Three nights is ideal. Note that there are often some great special deals to be had when Nxabega is booked in combination with one of its sister camps: Sandibe Safari Lodge; Chobe Under Canvas; or the seasonal Savute Under Canvas.

Directions

The new Nxabega airstrip opened in March 2013, and is just 15 minutes drive from the camp.

Accessible by

Fly-and-Transfer
Food & drink
Usual board basis

Full Board & Activities

Food quality

Great care is taken with the menu and the presentation of meals at Nxabega, and the food is generally excellent.

An early breakfast is served before the morning activity. This usually includes the option of cereals, fresh fruit, juice, bread and muffins with tea and coffee. On our most recent stay in September 2016, we enjoyed a tasty concoction of scrambled eggs, onions and peppers with grilled tomato and bacon.

Brunch is usually eaten at individual tables on your return from the morning activity. You can usually expect an assortment of salads, a hot dish (on one occasion our team had fresh bream and bacon with a beetroot salad which they commented was really tasty), eggs if you wish, freshly baked bread and various cheeses – all presented at your table, amounting to your own individual buffet! On our last visit we had to leave before brunch to catch our plane, so Nxabega packed us a simple but adequate packed lunch of sandwiches, fruit and nuts.

Afternoon tea is served between 3.30pm and 4.00pm, and usually consists of a light savoury snack and some form of cake. We most recently had a simple cheese plate and some coffee. Also on offer was a pound cake, a tempting plate of assorted cookies, fresh fruit, and a plate of vegetables with a creamy blue cheese dip.

The dinner menu is usually announced by the chef as everyone gathers for pre-dinner drinks – just in case there are any last-minute changes or requests to be noted. We enjoyed a traditional local meal at individual tables in the camp's sand boma with open firepit. This consisted of pounded beef (seswaa), grilled chicken legs and thighs, and sides of creamed spinach and rice, and dessert was a sinfully rich chocolate cake. During traditional dinners in the boma, the staff sets up a "hanging bar", which is a large piece of flat wood hanging by chains above a tree. We thought that it provided a fun little touch. On other evenings there is usually a choice of two main dishes – in the past we have been offered kudu steak and oven-roasted chicken, both served with garlic and rosemary baby potatoes, a vegetable kebab and corn on the cob. We have started with a halloumi and roast tomato salad and ended the meal with a Malva pudding. An interesting menu, carried off perfectly.
Special interests
Family holidays

Children are welcome at Nxabega, the staff are flexible and go out of their way to make your family safari enjoyable. Children of six and over are accommodated on game drives at the lodge manager's discretion without the need for a private vehicle.
See ideas for Family holidays

Solo Travel

There is quite an individual focus at the &Beyond camps, including Nxabega, and they usually have a relaxed approach to activities – including 4WD safaris, bush walks and motorboat trips – ideal for sharing the amazing wildlife with like-minded solo travellers in Botswana.
See ideas for Solo Travel

Honeymoons

Set in a lush part of the Okavango Delta, Nxabega is a luxurious camp and a great choice for a Botswana honeymoon. The staff often go out of their way to include special touches, and are particularly good at setting up meals in unique and inventive places.
See ideas for Honeymoons

Wellbeing

For a bit of pampering in Botswana, Nxabega Okavango Tented Camp offers a range of massage options. These can be requested and paid for whilst at the camp, and are usually done in the privacy of your chalet.
See ideas for Wellbeing
Children
Attitude towards children

Children are welcome at Nxabega.

Property's age restrictions

Children under five years of age are not allowed to join the usual activities. Children aged 6–11 years are accommodated on game drives at the lodge manager's discretion. Children aged 12–15 years may take part in game drives. Children of 16 years and older may participate in game drives, guided walks and mokoro activities.

Special activities & services

AndBeyond's WILDChild programme is filled with fun and interactive activities for young children that may involve tracking, fishing, making traditional bows and arrows, beading, crafting and painting and more. Meals tailored for children are available on request.

Equipment

An extra bed can be arranged for a child sharing with his or her parents, although this would usually make the chalet feel a little cramped. Note that no more than one triple can be accommodated in camp at any one time. A child minding service is available at extra cost. This money is given directly to the babysitter, who is an ordinary member of the camp's staff and not a trained child-minder. Meals catered for children are available on request.

Generally recommended for children

We think that the flexible attitude of the camp and their willingness to go the extra mile makes this a reasonably suitable camp for children over the age of six years. Parents must, however, consider that the camp is unfenced, wildlife regularly wanders through camp and there is no fence around the pool.

Notes

The tents are all raised off the ground on decks with no railings. Children need to be closely supervised by their parents at all times.
Our travellers' wildlife sightings from Nxabega Tented Camp
Since mid-2018, many of our travellers who stayed at Nxabega Okavango Tented Camp have kindly recorded their wildlife sightings and shared them with us. The results are below. Click an animal to see more, and here to see more on our methodology.














Sable antelope
0% success




Communications
Power supply notes

The generator usually runs from approximately 4.30am to around midnight. When the generator is off, power for each chalet is supplied by batteries charged by inverters. It is recommended that you charge your own devices when the generator is on and there is a plug point with a universal adaptor in each chalet. A hairdryer is provided, but can be used only when the generator is running.

Communications

The camp has WiFi in the main area but there is no cellphone reception. The camp office has radio communications with Maun, and between guides on the activities.

TV & radio

There is no TV or radio at Nxabega.

Water supply

Borehole
Health & safety
Malarial protection recommended

Yes

Medical care

All the guides and managers are first-aid trained and a first-aid kit is kept at the camp. A light aircraft flight to Maun hospital is possible during daylight hours only, as the bush airstrips do not have any lighting at night. In the event of an emergency, medical evacuation, including after dark, is possible by helicopter.


Dangerous animals

High Risk

Security measures

Security guards escort guests to and from their chalets after dark. Each chalet contains an air horn which guests can activate in the event of an emergency – and the guards should respond swiftly to this.

Fire safety

There are fire extinguishers in the communal areas and outside every chalet, which also has notes on what to do in case of fire.
Activities
4WD Safari

Birdwatching

Boat trip

Fishing

Guided walking safari

Helicopter

Mokoro

Night drive
Extras
Disabled access

Not Possible

Laundry facilities

A full laundry service is included. The camp will be flexible where possible, although collections are usually at 8.00am and returned the same day, weather permitting.

Money

No exchange facilities are offered at Nxabega. There is a small safe in every room. Payment can be made in cash (euro, US dollars, South African rand, Botswana pula and UK sterling), or with Visa or MasterCard. Envelopes are provided in the chalets for tips (at your discretion) for both guides and trackers, and for the rest of the staff. These can be given direct or through the management. Tips may also be made by credit card and distributed as requested by the guest.
Other lodges in Okavango Delta Safari Reserves
Alternative places to stay in this same area.
---