Olakira: Our full report
Olakira Camp is a semi-permanent tented camp that moves twice a year between two locations within Tanzania's ...
... Serengeti National Park, roughly matching the densest part of the wildebeest migration at that time. The camp is usually known as either Olakira Mara or Olakira Ndutu, depending on its current location.

Between June and November, Olakira Camp is located on the Mara River in the far north of the Serengeti, near the makutano wildebeest crossing point ('makutano' means 'crossing' in Swahili), where the Bologanja stream enters the Mara. This is a great base to witness the migration roughly from August to the end of October, but it's also worth staying here either side of these months for the resident game in the area. Along with plenty of lions, relaxed leopards, regularly sighted cheetahs and a very healthy population of plains grazers, we have seen black rhinos in this area, and hippos often graze around the tents.

From mid-December to the end of March, Olakira relocates from the Mara River to the Ndutu area in the far south of the Serengeti ecosytem, which is the best area for witnessing the migration when it is spread out across the southern plains. Please study our moving map of the migration to see where the animals are at different times of the year – though do note that there can be considerable variation year on year and at any one time. For example on our last visit in December 2016, the herds were largely in the west as the rains had not yet arrived.

Olakira itself is a comfortable tented camp, the sister camp of four others in the migration area: Kimondo, Ubuntu, Dunia and Sayari. Its 9 safari tents are spacious, cool and quite stylish, yet also practical, if pitched relatively close together. Thanks to a recent refurbishment, the tents are now raised up on wooden decks. At night this decked area is covered with a mosquito net, and the bed can be wheeled into the space, to allow guests to sleep out under the stars. Quite a special experience!

Inside, neutral colours and burnt orange accents give a rustic, understated style. The groundsheet floors are scattered with small rugs and grass mats, and comfortable double, twin or triple beds have dark green blankets. Bedside lamps (with 24hr power from solar panels), a writing desk, a day bed, and a seating area with a pair of leather-latticed chairs complete the picture. For families, one of the tents can sleep up to six, while in the north, honeymoon couples are generally given tent numbers 4 and 8 for the privacy and the views.

Large insect-proof windows with canvas flaps can be left open to catch the breeze, or closed for privacy. When we were last at Olakira, we left one of the canvas flaps up and were lucky enough to see a hippo grazing next to our tent in the middle of the night.

A curtain separates the bedroom from the en-suite bathroom, where you will find a brass basin set into a wooden plinth, a selection of toiletries and a canvas hanging wardrobe with a safe and patterned bathrobes. More curtains enclose a flushing toilet and separate plumbed shower, with plentiful hot water. There is cold running water (mineral water is provided for drinking and brushing teeth) and a Thermos of hot water which is replenished regularly. Washing powder is provided for ladies to wash their underwear.

In Olakira's lounge tent, natural browns, creams and stonewashed blue combine to create a rustic yet stylish effect. At night, this is enhanced by atmospheric storm lanterns; there are no electric lights here (although there are power sockets to charge batteries). Either side of a large drinks cabinet, two comfortable seating areas feature large sofas gathered around coffee tables, and lanterns suspended from wooden 'trees', with additional leather and wooden chairs and benches at the front of the tent. The staff will serve you drinks from the well-stocked bar, but guests may help themselves to coffee and tea at any time.

The dining tent, usually known as 'the mess', has canvas directors' chairs set around square wooden tables, although communal dining at one long table is the norm. In the evenings, guests tend to gather around a fireplace in front for a few convivial drinks in the company of other guests and the guides.

Activities from Olakira are all vehicle-based 4x4 game drives. Guests may either explore the Serengeti with their own private driver/guide or use the guides and vehicles based at the camp. Typically you'll make a plan with your guide the evening before, choosing either to head out for a full day with a packed lunch, or to do morning and afternoon game drives, returning to the camp during the heat of the day. Timings are very flexible.

There are opportunities to arrange bush breakfasts and sundowners in camp or the surrounding area. Perfect for honeymooners or anyone celebrating something special.
Our view
Olakira is a comfortable, stylish and personal little camp. Its semi-permanent nature means that you really feel a part of the surrounding bush, without having to sacrifice comforts such as hot showers and flush toilets.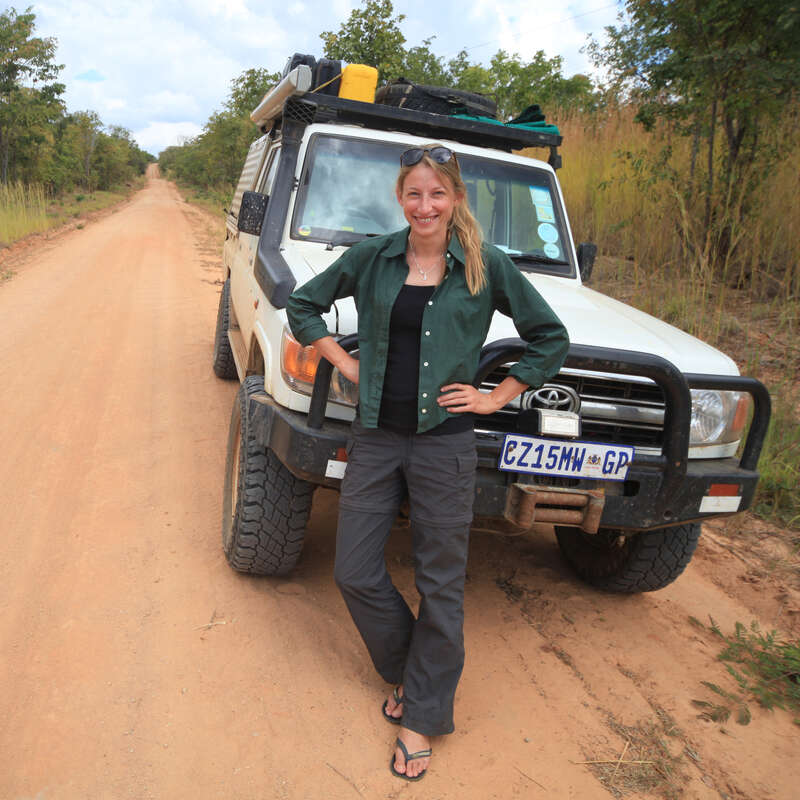 Country manager: Tanzania
Geographics
Location

Ideal length of stay

Spend at least 3 or 4 nights here to explore the area properly – or longer if you have the time.

Directions

When the camp is in the south most guests will drive to Olakira with their vehicle and guide, and then drive away again when they move on. When it is in the more remote north you may choose to fly in; the camp is about 30 minutes from the airstrip.

Accessible by

Fly-and-Transfer
Food & drink
Usual board basis

Full Board & Activities

Food quality

The food at Olakira Camp is of a good standard and is fresh and very tasty. When we last stayed, in February 2018, they were serving a variety of international dishes based on fresh ingredients.

Timings for breakfast or brunch were flexible, depending on what we wanted to do in the morning. For breakfast there was a variety of cereals, a cooked breakfast with eggs, plus fruit and yoghurt. Brunch was similar, but with the addition of robust options such as hot open sandwiches and quiches.

For lunch, we were served individual chicken pies, with a selection of salads, dressings and bread which was most enjoyable.

At around 7.00pm, guests start to gather around the campfire for a drink. The chef then announces dinner. This consisted of three set courses. When we last stayed we were served green banana soup and chapatti to start, stuffed chicken with a jacket potato and creamed spinach followed by a sweet nut tart for dessert.
Special interests
Solo Travel

Olakira Camp can be an inspired choice for solo travel in Tanzania. You'll share your safaris with other guests, and a top safari guide, and everyone dines communally so it's very friendly.
See ideas for Solo Travel

Wildlife safaris

Olakira Camp is a semi-permanent tented camp that moves twice a year, in order to optimise its location for the Serengeti's wildebeest migration. With careful planning (talk to us about this), it can be the perfect base from which to witness one of nature's greatest spectacles.
See ideas for Wildlife safaris

Luxury

Olakira has undergone a recent refurbishment, and the tents now have a luxurious star gazing deck, allowing guests to wheel the bed out to the front of the tent and sleep out under the stars. Quite a special experience!
See ideas for Luxury
Children
Attitude towards children

Children are welcome.

Property's age restrictions

A 6-plus age restriction is sometimes applied at the Ndutu site.

Special activities & services

The is a special childrens menu, and the camp can arrange earlier meal times for children.

Equipment

No special equipment.

Generally recommended for children

Olakira is a fun and friendly camp whose team will go out of their way to make families feel welcome. Due to the wild nature of the camp, however, it is best suited to children over the age of 12.

Notes

Parents should be aware that children should not be allowed to wander around unescorted, and are their responsibility at all times.

Our travellers' wildlife sightings from Olakira Camp
Since mid-2018, many of our travellers who stayed at Olakira have kindly recorded their wildlife sightings and shared them with us. The results are below. Click an animal to see more, and here to see more on our methodology.



Spotted Hyena
100% success









Roan antelope
38% success





Striped Hyena
14% success

Communications
Power supply notes

Power is available 24 hours a day as there is a back-up generator. There are multiple UK-style 3-pin sockets in the lounge tent for charging batteries, as well as one three pin plug and USB charging point in the tents.

Communications

The camp has a satellite phone that can be used in emergencies. There is also intermittent cellphone reception around the camp. The tents have two-way radios and there is a computer with online access in the office that guests may use in an emergency. There is WiFi in the main areas with a range of 100m so some tents will have a signal.

TV & radio

There is no TV or radio at the camp but there is a TV in the staff camp which guests can watch when major sporting events are taking place.

Water supply

Transported in

Water supply notes

The main water supply comes by bowser from a nearby borehole. Filtered drinking water is supplied to guests.
Sustainability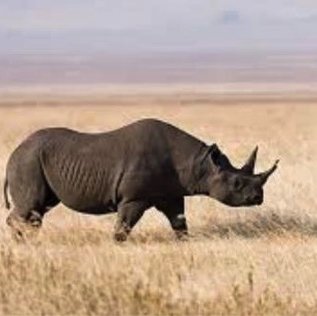 Olakira's black rhino repatriation project
As a semi-permanent tented camp moving twice a year to follow migration, Olakira Camp is commitment to 'leave nothing behind but footprints'. Run exclusively by Tanzanian staff, what sets Olakira Camp apart is its dedication for preserving biodiversity. It not only offers green safari experiences, but also guides local communities to bring a positive contribution towards protecting the environment.
The camp supports the well-known Serengeti Lion Project, run by the University of Minnesota, by providing funding and support for the researchers. Moreover, with an all-time low of 2,300 individuals in the wild and less than 100 in Tanzania, Olakira Camp is deeply involved in the Rhino Repatriation Program in order to ensure the survival of the black rhino in Serengeti and stimulate population growth. To this extent, Frankfurt Zoological Society trained all of the camp's guides and drivers to identify the individual rhinos in the northern Serengeti and participate in ongoing research by reporting and recording all individuals found in this area.

In 2010, the first six rhinos were repatriated. However this was only the beginning, as the final goal of Olakira Camp is to help repatriate 32 black rhinos from South Africa to Serengeti National Park within five years.
See more great sustainability projects in Tanzania
Health & safety
Malarial protection recommended

Yes

Medical care

The senior staff are first-aid trained and there is first-aid equipment for minor injuries. The camp has links to a medical evacuation service, which may be used in a medical emergency.

Dangerous animals

High Risk

Security measures

There are guards from the local community and armed government guards on duty. Members of the team escort guests around the camp at night.

Fire safety

The camp has a firebreak, and each tent has a fire extinguisher, which all staff are trained to use.
Activities
4WD Safari

Birdwatching

Hot air ballooning
Extras
Disabled access

On Request

Laundry facilities

Laundry is included free of charge. It is hand-washed and line-dried and is returned with 24 hours depending on the weather. However, ladies' underwear cannot be washed: soap powder is provided in bathrooms. Please note that when the area is very dusty, it is not ideal for line-drying clothes.

Money

Each tent has a small safe. There are no currency-exchange facilities at Olakira Camp.

Accepted payment on location

Olakira Camp can accept cash in US dollars, GBP, Tanzania shillings and euros. Although cash is preferred it is sometimes possible to pay with Visa and Mastercard, with a 4% commission, but this cannot be guaranteed.
Room types at Olakira












Olakira safari tents
The rooms at Olakira Camp are large, cool, spacious safari tents – comfortable and quite stylish but also practical, though pitched relatively close together. In front of each tent is a shaded verandah, where you can sit in a director's chair and look out into the bush.

Inside Olakira's tents, you'll find a large comfortable bed, storage space for your clothes, bedside lamps and an en suite bathroom. The rooms can be set up as twins or triples, and there's one family tent sleeping up to six.

The ground sheet tent floors are scattered with small rugs and grass mats, and the beds have beautifully patterned bedspreads. The soft furnishings' neutral colours give these tents a rustic, understated style.

The large insect-proof windows with canvas flaps can be left open to catch the breeze, or closed for privacy. When we were last at Olakira, we left one of the canvas flaps up and were lucky enough to see a hippo grazing next to the tent in the middle of the night.

The tents have 24-hour lighting from their solar panels, alongside a one 3-pin plug and USB charging point. For larger items such as batteries, here is a bank of UK-style 3-pin sockets is provided in the main area.

The en-suite bathrooms in Okakira's tents are set behind a dividing canvas wall and small curtain. Here you will find a brass basin set into a wooden plinth, with a brass jug filled with clean washing water, and more clean water stored beneath. Washing powder is provided for guests' use, due to cultural reasons, the camp will not wash ladies underwear.

Another light curtain separate the flushing toilet and separate shower. The shower is a bucket shower – hot water brought to you on request and hoisted above the tent into the reservoir above the shower. There is usually enough for a good shower, and you can always request more.

When we last visited in February 2018, we were told that the camp was planning on upgrading the tents for the following season.

Other lodges in Serengeti Migration Area
Alternative places to stay in this same area.
---