Abu Camp: Our full report
Located on the edge of a permanent lagoon in a grove of towering hardwood trees, Abu Camp is one of the most ...
... luxurious and expensive camps in Botswana. For many years it was owned and sporadically run by its founder, the charismatic Randall Jay Moore. During this time it gained a reputation as the place to ride African elephants in a pristine wilderness environment, and attracted the world's glitterati.

However, we're very pleased to say that as of 31 December 2016, Abu stopped all riding of the Abu Herd. Their elephant programme now focuses on elephant conservation and the opportunity to spend time walking with the herd through the bush, observing them up close in the wild and getting to know their individual characters.

Randall Moore has now moved on to pastures new but we don't envisage the upmarket nature (or the price tag) of Abu disappearing any time soon, given that the camp is now part-owned by Paul Allen (of Microsoft fame) and managed by Wilderness Safaris.

The whole of Abu Camp was rebuilt and refurbished in early 2011 and on our last visit, we were really impressed with this now immaculately designed safari lodge, with rooms the size of small apartments finished to the highest specifications, with quality furnishings and service of the very best standard.

Accommodation at Abu Camp consists of just six tented suites which all face out onto the lagoon. Their basic design – of timber frames with canvas walls and with large mesh windows that keep insects out but let the breeze in – is relatively typical of many other safari camps in the Okavango Delta. Where Abu Camp's suites differ, however, is in their décor: each is unique.

Our team member's suite stretched linearly along the bank of the lagoon so that the bedroom, study area and bathroom all faced out onto the water. The study area, with a writing table and comfortable leather deckchair, offers an excellent place from which to update your travel journal or to relax and read one of the old books provided (circa 1870). Perhaps what most impressed us though were the glass cabinets set either side of the desk, each containing various local artefacts as well as samples of rocks and minerals found in southern Africa – it was like having your own small museum. More practically, the study area also boasts a good selection of power points for both European and US plugs.

The other side of each suite is taken up with a king-sized bed and a couple of chairs, plus a cabinet containing a minibar and tea and coffee station. There's no air-conditioning at Abu but it's hardly needed given the open nature of the suites. When it does get really hot, a couple of ceiling fans, one right above the bed, do a really good job of keeping the temperature down.

An open doorway, which can be screened by a drop-down canvas curtain, leads from the 'bedroom' to the en-suite bathroom. In our suite the bathroom consisted of twin basins set in a black marble unit beneath a large mirror. There was a large walk in shower here, too, as well as a lot of hanging space and a luggage rack, while a separate room with a door housed the toilet. A sliding door from the shower opened onto the L shaped veranda, where there was a clawfoot bathtub. As at most camps, there are some complimentary toiletries provided, plus there is a hairdryer.

Around the corner from the bathtub, the wooden veranda extends to the front of each suite, which, depending on the water levels has water from the lagoon lapping right up to its stilts. With some really comfortable sala beds, this is a great place to relax and take in the birdlife. Guests in the honeymoon suite have their own private plunge pool, too.

Making good use of a natural resource, the suites are linked by elephant dung pathways. This may sound unpleasant but when compacted it makes for a soft, comfortable and pleasant walk as opposed to dust and sand.

Abu Camp's split-level main area is very impressive indeed. We're told it was designed with 'free-flow' as its inspiration, and the colour scheme of beige and greys taken from the elephants. It is all very contemporary. The open nature of the camp means that its elevated position provides great views across the floodplains.

At the very heart of this is a massive termite mound – not surprisingly this is the first thing that catches your eye you when you enter camp! Next to this is a small, open-air lounge with several comfy sofas and chairs. From this central spot, the main camp facilities radiate out across decks at various levels, each with about three to four steps separating them. The upper most deck has a large lounge divided by the stylish yet comfortable sofas and chairs into several small private lounge spaces. It also has the main dining room to the back. Here tables can be laid out for one sociable gathering or very easily into individual tables for private dining – whichever is preferred. This is also where you will find a large tea and coffee station.

Another deck is usually used solely for private dining/seating. The lowest level leads to the fire pit where breakfast is often served. This is also a lovely spot for pre and post dinner drinks. A further deck protrudes out towards the floodplain where you will find the viewing scope and is also another spot used for dining.

Abu Camp has to be one of the most flexible and laid back, in terms of timings and locations for meals and drinks, that we know of in the Botswana!

Slightly away from the main area is the library. Often, when talking about 'libraries' at safari camps, we're referring to a glorified bookcase; not so at Abu Camp. Theirs is the most comprehensive collection of fact and fiction (of both Africana and more general literature) that we have ever seen at a safari lodge. Dining can also be arranged here. There is also a 'communications centre' room with a laptop discretely positioned to allow guests who wish to touch base with the outside world to do so, while those who do not wish to can put it out of their minds. As you might expect from a lodge part-owned by the co-founder of Microsoft, the internet connectivity is very good and those with their own portable device have access to WiFi throughout the main area. There is also a TV/DVD player descretely hidden away.

Down at ground level, and set to the side of the main area, is the swimming pool with a wooden deck set with a few recliners. Slightly further back there is also a simple gym with a treadmill, rowing machine and a few free weights, but almost as a reminder of more hedonistic pleasures, there's a large pizza oven just outside the door. Here, under the guidance of Abu's chef, guests can create their own masterpiece.

Although activities at Abu Camp include game drives, night drives, boat trips, guided walks and mokoro trips, the main activity is walking with the habituated elephant herd - the herd is nearly as well-known as the lodge itself.

In the mornings, guests start the day with a light breakfast at the enclosure, where they are introduced to the herd. (This happens every other day; otherwise the breakfast is taken by the camp fire with the rest of the guests.) At this point the elephants are often chained by one leg while they themselves are fed. This is the form of restraint adopted when the vet comes to give them their check ups, so helps to get the animals used to the system; it also helps the handlers ready the animals for the day's activities.
The activity itself takes about two hours. Guests walk alongside them, returning by vehicle, or vice versa. The walking pace is slow and very relaxed and it's a unique way of experiencing the wilderness. An armed guide accompanies all of the walks.

During the day it is possible to join the elephants for a mud-bath or a swim and then the afternoon elephant activity tends to last about one and a half to two hours.

For those wanting to spend even more time with the elephants, guests can sleep under the stars for one evening of their stay while the elephants slumber below. A wooden platform, The Star Bed, is set up to overlook the elephant's enclosure and equipped with a very comfortable king-sized bed under a mosquito net, with a bathroom on a lower level.

In the past there have been questions about both the appropriateness of riding elephants (which have thankfully now been discontinued), and the conditions the elephants were kept in. We therefore went to Abu with a very critical eye and with a particular interest in how the elephants are looked after. Home for the elephants is a large enclosure next to camp, where they sleep at night and are fed in the mornings and evenings. During the day the whole herd is free to roam the surrounding wilderness. Each of the elephants has its own handler who looks after that particular pachyderm, and the bond between man and beast is evident.

We were impressed with the elephants' conditions and the levels of care they receive. Indeed, it appeared to us that the elephants of Abu probably received the same levels of care and attention as the camp's human visitors. As for the activity itself, we thoroughly enjoyed our time with the elephants and it's impossible not to appreciate how unique an experience it is. One point we would make, however, is that although this was a fantastic experience, we didn't see an awful lot of other game while at Abu; and historically we've found this area to have relatively low game densities compared with the concessions further north and east. Thus come here for the elephant activity – and expect these to be most of what Abu has to offer.
Our view
With just six tented suites, Abu Camp is very exclusive, and offers high levels of service – it really is a cut above most other camps. Opulence and service aside, the camp's major attraction is walking with the resident herd of habituated elephants, a unique experience which, if budget allows, is amazing. Note, however, that aside from the elephants, wildlife attractions in the Abu reserve don't match those in the better areas of the Okavango Delta.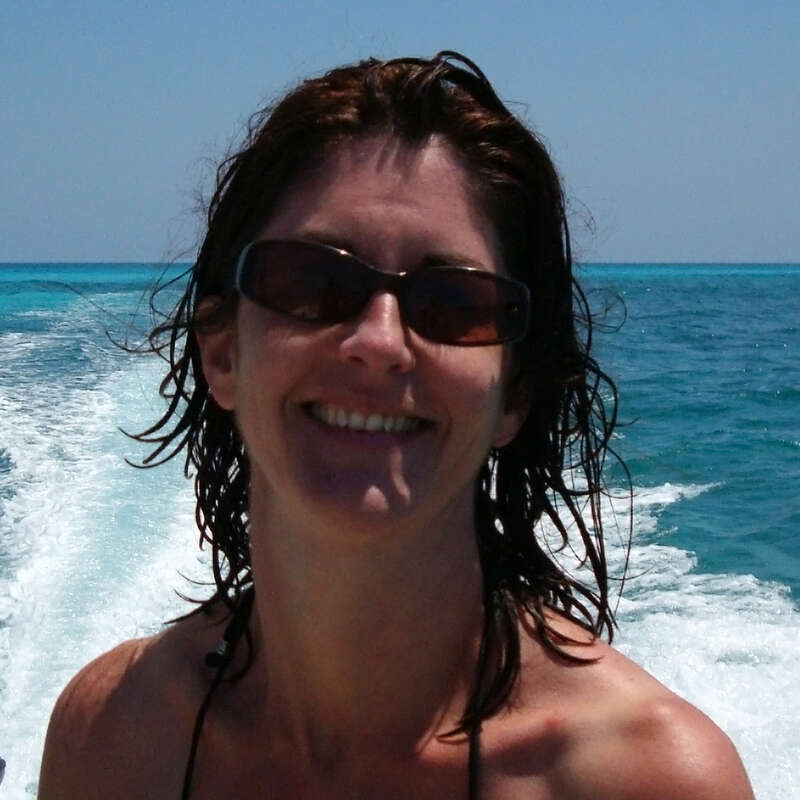 Country manager: Botswana
Geographics
Location

Ideal length of stay

We'd recommend a stay of two nights at Abu, taking advantage of the elephant activity and perhaps getting out on the water to appreciate the spectacular landscape.

Directions

Abu is accessible only by light aircraft; the airstrip is roughly 20 minutes away from camp by 4WD vehicle.

Accessible by

Fly-and-Transfer
Food & drink
Usual board basis

Full Board & Activities

Food quality

On our last visit to Abu Camp the food was excellent. Not only did it taste fantastic but it was also presented immaculately and always by someone with a smile.

A light breakfast is served at the elephants' enclosure or around the camp fire; cereals, fruit and a variety of muffins, croissants, pancakes and scones with jams and various spreads are all on offer.

Lunch began with a green-pea soup with freshly baked bread rolls. The main course was a tasty beef lasagna, accompanied by a green salad with plenty of dressing.

Tea was a feast to behold! Mini lemon meringue pies, butternut and leek tartlets, meringue cases filled with plums and cream, sumptuous chocolate cake, watermelon and a few other goodies, all accompanied by freshly made lemonade and iced tea. A real treat.

For dinner we started with the choice of a very tasty curried butternut soup or haloumi spring rolls. The main course was beef medallions, cooked to perfection, with rosti potatoes (or chicken with onion sauce and wild rice), both accompanied by carrots and broccoli. Dessert was a tarte tatin with vanilla ice cream.

The selection of wine at Abu is varied and lunch and dinner were accompanied by a well-suited vintage.

Special interests
Riding holidays

Abu Camp is well known for its famous pachyderms and is the place for walking with elephant in Botswana. Guests are introduced to the habituated herd early in their stay before enjoying the unique experience of walking with these incredible animals.
See ideas for Riding holidays

Wildlife safaris

Abu Camp is the only place now in the Okavango Delta where you can walk with elephants, a unique opportunity to interact with the camp's resident herd.
See ideas for Wildlife safaris

Luxury

Six opulent tents at Abu Camp are individually designed and decorated, all featuring an outdoor copper bathtub and plunge pool. The real luxury for many though, is the opportunity to interact directly with the Abu herd of elephants, heading out on foot or mekoro with them.
See ideas for Luxury
Children
Attitude towards children

Children of 12 years of age and over are accepted at Abu Camp. For children aged 8–12 a private vehicle must be booked in advance. Children under 8 years of age are usually not accepted but this can be considered on a case-by-case basis.

Property's age restrictions

No children under 8 years of age (unless by prior arrangement).

Special activities & services

None

Equipment

None

Generally recommended for children

We don't think that Abu is suitable for young children.

Notes

Abu is a very open camp and the elephants often wander through the camp and on the paths, so parents must supervise their children at all times.
Communications
Communications

There is Wi-Fi in the main area and a 'communications centre' with a laptop linked to the internet available for guests' use. Internet connectivity is very good here.

TV & radio

There is a TV kept discretely in the main area of the camp which receives a number of satellite channels and can be used to show DVDs from the library.

Water supply

Borehole
Health & safety
Malarial protection recommended

Yes

Medical care

There are trained first-aiders on site and for serious incidents there's a medical air-evacuation system in place. Please note that it is only possible to fly out of camp during daylight hours as the bush airstrips do not have any lighting at night.

Dangerous animals

High Risk

Security measures

Guests are escorted to and from their rooms after dark as dangerous wildlife is known to wander through the camp. A thorough safety briefing is given on arrival. A fog-horn in each tent is available to summon help in case of a medical emergency.

Fire safety

There are fire extinguishers around camp and fire assembly points are identified to guests when they first arrive.
Activities
4WD Safari

Birdwatching

Boat trip

Elephant encounter

Fishing

Guided walking safari

Helicopter

Mokoro

Night drive
Extras
Disabled access

Not Possible

Laundry facilities

Included

Money

No exchange facilities are offered at Abu. There are small safes in all the rooms, as well as a larger one in the office.

Accepted payment on location

MasterCard and Visa credit cards are accepted; Diners and Amex are not. Cash in the form of South African rand, GB sterling, US dollars, euros and Botswana pula is accepted.
Other lodges in Okavango Delta Safari Reserves
Alternative places to stay in this same area.
---