Jao Camp: Our full report
Situated on a remote island in the middle of the large private Jao Reserve in Botswana's Okavango Delta, ...
... Jao Camp is surrounded by open seasonal floodplains dotted with small islands. With a fusion style of Balinese and African décor, Jao is an imposing and luxurious camp which sprawls over roughly a kilometre among tall shady leadwood, African mangosteen and ebony trees.

Jao Camp is one of Wilderness Safaris' original 'premier' camps, designed to be a cut above most others and commanding a price to match. Yet despite its opulence and grandeur, and its sometimes rather 'stiff' feel on arrival, the very friendly team here create a relaxed and informal atmosphere.

Jao's central area is arranged over two levels. The lower level features an intimate and tucked away sitting area, a small library, entertaiment lounge and a richly stocked curio shop, many of whose items are made by the camp's staff. This opens out onto a large deck surrounding the firepit – a traditional gathering spot to swap stories after dinner – and decorated with probably the biggest wind chimes we've seen. From here, wooden walkways lead to not one but two separate plunge pools.

From this lower level, a polished rosewood staircase leads to the upper deck, whose original artworks and African wood sculptures (some by local carvers) are a real feature. This is the hub of the central area, with a large bar and lounge, and a dining area,complete with cappuccino machine. For the most part, guests dine around one central table, but they have the option to dine individually if preferred.

A winding wooden walkway, about 3m off the ground, connects to Jao's nine luxury suites, which are spread out on either side of the main building. Built of canvas and thatch, these extensive suites are tastefully decorated and very well appointed. One suite as a smaller self contained en-suite room sharing its platform making it ideal for families.

Running the length of each suite is an outside deck with a hammock and chairs – and a private sala where, weather permitting, you can organise a sleep-out.

Inside, the suites feel vast, rather like a small, open-plan, luxury apartment. Each has a sitting area with a comfy sofa and chair, a large wooden table with sherry and glasses, a writing desk, and a minibar/fridge as well as tea- and coffee-making facilities. A selection of international adaptors is handy, and you can call other suites or the camp office on the internal phone (though there is no outside line).

Double or twin beds are enveloped in a four-poster mosquito net, complete with an evening breeze cooling system. To maximise the view, the front wall of the suite is made of mosquito gauze and incorporates large folding doors.

A wooden partition, which doubles as a wardrobe, separates the room from the en-suite bathroom, with a reed blind that can be rolled down for additional privacy. Centre stage is an old-fashioned claw-foot bathtub – quite unusual for a Botswana safari camp – which is complemented by a freestanding washstand with twin basins, and a separate flushing toilet accessed through a sliding door. Jao Camp's suites have both indoor and outdoor showers, and you might forgive the lack of water pressure for the fantastic view afforded by the latter. And with a nod to fitness, you'll also find dumbbells, a yoga mat and a skipping rope.

For a really rustic experience, try a night out in Jao's sleep-out platform/hide, which really does put you close to nature. Accessible when water levels are low enough (generally from September to May), it makes a wonderful contrast to a night in the suites, but it is not for everyone! We advise booking this in advance, preferably as a part of a three-night stay.

Back in the realm of luxury, wander along a shady walkway to the Jao Spa. The extensive – if expensive – array of treatments includes massages, facials, manicures, pedicures and other beauty treatments, all using naturally inspired, chemical-free and eco-friendly products. There's nothing quite like listening to the sounds of the bush while having a relaxing massage – something that we were happy to indulge in on one visit when we met inclement weather.

There is also a small gym with a rowing machine, stationary bike, cross trainer, yoga mats, exercise ball and free weights.

On the activities front, Jao Camp comes into its own with some fantastic water-based options, such as mokoro trips and motorboat cruises. There's also catch-and-release fishing on a seasonal basis.

Back on land, there are day and night 4WD safari drives. We have been astounded by the tremendous numbers of red lechwe grazing on a very pretty part of the Jao Flats (seasonal floodplains) – but aside from other species of antelope, we haven't seen much else in the way of game close to camp. For the best game viewing, we'd advise joining an excursion to Hunda Island (you take a boat to the island and then hop into a 4WD vehicle). The largest swathe of dry land in the area, the island is home to giraffe, zebra, wildebeest and kudu, which in turn attract a variety of predators.

Guiding at Jao is, in our experience, usually very good. Over the years we've had several excellent guides whose expansive knowledge of birds, animal behaviour and flora has made for extremely interesting activities, often despite the lack of big game. One particular guide even managed to make grasses a fascinating topic!

Despite that, and while our team has had some good game sightings here over the years – including a large male lion swimming across a channel in front of out fishing boat on our most recent visit in September 2017 – Jao isn't a camp that majors on big game. Instead, come to stay in one of the prettiest parts of the Delta, for the trips out into the floodplains and channels, and for some wonderful birds.
Our view
Jao is a well-established and very luxurious camp – even by Botswana's high standards – and has a price tag to match. It's a camp that can be enjoyed and experienced for itself, as much as for its beautiful surroundings. The food and spa are very good, the levels of service are high, and they seem to succeed in providing a more individual and adaptable experience than many other Okavango camps. Jao is unlikely to appeal to the safari 'purist', unless they're keen birders, but for a couple of nights at the start or end of a trip, to relax and enjoy the best of the Okavango Delta's water-based activities, it's a great choice.

Geographics
Location

Ideal length of stay

2–3 nights

Directions

Access is by light aircraft transfer to Jao airstrip, followed by a short 4WD drive to Jao.

Accessible by

Fly-and-Transfer
Food & drink
Usual board basis

Full Board & Activities

Food quality

On our most recent visit in September 2017 as on previous visits, the standard and variety of food was very good. With advance notice, the camp can cater to vegetarians and most other special dietary requirements.

A light breakfast is laid out before guests depart on the morning activity. Expect a selection of cereals, fruit, yoghurt, muffins, and usually a cooked option if requested.

Brunch is usually served once guests have returned from the morning activity. You can help yourself to a selection of cheese and crackers, fresh bread, salads and fruit platters, but the plated main dish is brought to you. We had the choice of chicken stir fry, roasted vegetable baguette or a mushroom quiche. For pudding we enjoyed a fruit cup.

Afternoon tea is served just before heading out on the afternoon activity. You can expect both sweet and savoury options, such as fruit salad, chicken 'lollipops' with a selection of dips, milk tartlets and jam scones, accompanied by refreshing homemade lemonade with a twist of ginger, iced tea and iced coffee.

Dinner is usually a three-course plated meal, with a choice of two starters – such as grilled mushrooms with brie or red pepper and pear soup; two main dishes – salmon with orange sauce or pork with a pepper sauce, both served on a bed of basmati rice, with patty pan (a type of squash) and beetroot. For dessert there is the choice of a fruit platter, a cheese platter or the speciality of the day, perhaps a custard slice. On Fridays, however, the lodge puts on a traditional braii (barbecue), which on our last visit started with cauliflower soup. We went on to eat our fill of beef fillet, lamb chops, and boerewors with a selection of salads, before rounding off our meal with a chocolate pudding.

Dining style

Group Meals

Dining locations

Indoor and Outdoor Dining

Further dining info, including room service

Although not officially offered, room service can sometimes be arranged if you stay in one of the two suites closest to the main area – numbers 4 and 5. (With a walkway almost a kilometre long, food delivered to the furthest rooms would arrive rather cold!) A popular request is breakfast on your room deck – although this should be arranged the night before. The suites have an internal phone system to call the camp's main office with any reasonable requests.

Drinks included

Bottled water, soft drinks, local beers and spirits and a selection of (usually) South African red and white wines are included. Champagne and imported wines and spirits will cost extra. The camp has a bar that is stocked much more comprehensively than most, and can order in special requests if advance notice is given.
Special interests
Family holidays

For those who want a luxury family holiday Jao can be a wonderful option with a range of flexible activities and a habituated mongoose clan is always a source of entertainment. Families with children aged 6–12 usually need to book a private vehicle.
See ideas for Family holidays

Honeymoons

Jao Camp is a lovely destination to include in a Botswana honeymoon. Slow paced and flexible, it offers tranquil mokoro trips and one of the best spas in the Delta. With beautiful scenery and stunning suites, this is an ideal place to relax and indulge.
See ideas for Honeymoons

Birdwatching

Jao Camp offers superb birding, include wetland specialities such as yellow-billed and woolly-necked storks, hadeda ibis, painted snipe, slaty and black egret, sacred ibis, wattled crane, goliath heron and Pel's fishing owl.
See ideas for Birdwatching

Wellbeing

The Jao Spa has single and double treatment rooms offering a vast array of pampering experiences – massages, facials, manicures, pedicures and so on. For some serious indulgence in Botswana, add this to your list.
See ideas for Wellbeing

Luxury

Jao is a camp to be experienced for itself as much as for its beautiful surroundings. The large suites are luxurious and service levels are high with the aim of offering a more personal, adaptable experience. The spa is also very good, a great way to relax on a luxury safari holiday.
See ideas for Luxury
Children
Attitude towards children

Children aged of 13 years and over are welcome at Jao Camp. The camp may accept children aged 6–12, but private activities must be booked and this will be at an extra cost. Children younger than six may be accepted by special arrangement, but only if the entire camp is reserved for exclusive use.

Property's age restrictions

Families with children aged between 6 and 12 are required to have their own private vehicle. Children are allowed on boat trips from the age of six years, but sleep-outs and mokoro excursions may be taken only from the age of 13 years.

Special activities & services

Guides will take children on a nature walk around camp, and Jao also offers craft activities designed for children.

Equipment

Jao offers family accommodation comprising two adjoining suites, each with its own bathroom. There is also a separate entertainment room that is furnished as a lounge and dining area, and is suitable for family dining and children's entertainment.

Generally recommended for children

Despite the elevated building and walkways, we think that in some ways Jao is one of the more welcoming camps for families with children. We particularly like the family-style accommodation and flexible dining options.

Notes

Parents should be very aware of the elevated platforms and walkways, which have open sides and can be very slippery when wet; they have not been designed with young children in mind! The camp is unfenced, and wildlife – including elephant – is known to wander through. The pools are unfenced, too, and the camp is in close proximity to open water. Children must be under the constant supervision of their parents.

Note that minimum age requirements mean that children are allowed on boat trips from the age of six years, but sleep-outs and mokoro excursions only from the age of 13 years.

Our travellers' wildlife sightings from Jao Camp
Since mid-2018, many of our travellers who stayed at Jao Camp have kindly recorded their wildlife sightings and shared them with us. The results are below. Click an animal to see more, and here to see more on our methodology.














Sable antelope
0% success




Communications
Power supply notes

Jao runs on a combination of solar power and generator.

Communications

There are limited communications at Jao but WiFi is available in the entertainment lounge.

TV & radio

There is no TV or radio.

Water supply

Other

Water supply notes

Water is drawn from the Delta and treated in a reverse osmosis plant, so it is perfectly safe to drink.
Sustainability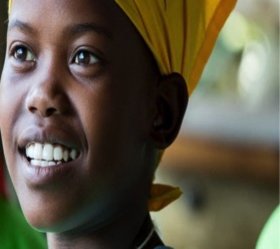 Eco-training camps for children
Jao Camp is situated in the heart of the Okavango Delta where each tent is shaded by greenery and is designed in a minimalistic, yet intimate style giving guests the feeling of a complete immersion in the African wildlife.
Boasting itself as environmentally sustainable, the accommodation runs electricity via solar panels and inverters while wastewater is treated in an Above Ground Sewage Plant before being released into the environment.

The camp also borders the 5000m2 Moremi Game Reserve which harbours various species of wildlife, but also a few villages.

By actively financing the initiatives of Children in the Wilderness Botswana, Jao Camp facilitates Eco-Mentor Training programmes and Eco-Club projects for nearby communities. The initiative hopes to inspire children to become future conservationists who protect the local environment. The Eco-Mentor Training programme enables local community members, local school teachers and Wilderness Safaris camp staff to enhance their skills, and improve their environmental understanding to teach workshops on wildlife and eco-system conservation.

The programme also promotes tourism as a key resource to achieve community development. Eco-camps are hosted annually and over the course of 4 days 12-24 children between the ages of 10 and 17 experience educational and fun-filled activities, including lessons, games, practical sessions and wildlife encounters.
See more great sustainability projects in Botswana
Health & safety
Malarial protection recommended

Yes

Medical care

The camp managers are first-aid trained, and a first-aid kit is kept on site. There is a nurse in Maun who can be contacted for medical advice, and is on call 24 hours a day. In the event of an emergency, guests can be airlifted out, but please note that it is only possible to fly out of camp during daylight hours as the bush airstrips do not have any lighting at night.

Dangerous animals

High Risk

Security measures

Guests are escorted to and from their suites after dark.

Fire safety

Fire extinguishers are positioned in all suites and in the main area.
Activities
4WD Safari

Birdwatching

Boat trip

Fishing

Guided walking safari

Helicopter

Mokoro

Night drive
Extras
Disabled access

Not Possible

Laundry facilities

A full laundry service is included; wherever possible, items will be returned to guests on the same day.

Money

All suites are equipped with small electronic safes. There are no money-exchange facilities.

Accepted payment on location

MasterCard and Visa credit cards are accepted; Diners and Amex are not. Cash in the form of South African rand, GB sterling, US dollars, euros and Botswana pula is accepted.
Other lodges in Okavango Delta Safari Reserves
Alternative places to stay in this same area.
---