Useful links featuring Alex Walker's Serian Serengeti

Serian Serengeti is often combined with:
Sort by:
Name


|
% of trips


|
Traveller's rating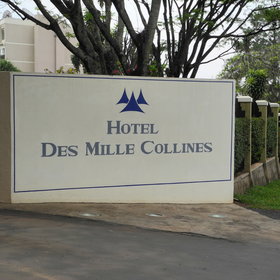 Hotel des Mille Collines
|
40%
|

Hotel des Mille Collines is set in Rwanda's capital city: Kigali. It is a four-star international hotel with 112 rooms, set in large gardens in downtown Kigali. The hotel gained much of its notoriety from its role within the feature film, Hotel Rwanda. As within the film, ...
Read more about Hotel des Mille Collines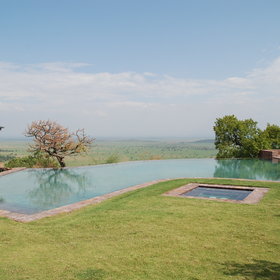 Sasakwa Lodge
|
20%
|

Set atop Sasakwa Hill, Sasakwa Lodge is a stunning lodge and the flagship property of Singita Grumeti Reserve. Grumeti Reserve is a privately owned reserve, on which sit three sister properties – Sasakwa Lodge, Sabora Tented Camp and Faru Faru. This reserve covers 1,500 ...
Read more about Sasakwa Lodge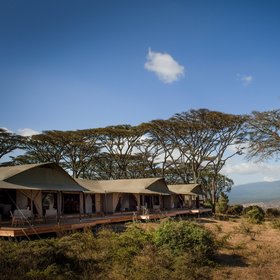 Entamanu Ngorongoro
|
20%
Entamanu Ngorongoro is a relatively new camp, opened in August 2016, set in an isolated spot high on the crater rim. It is around 30-35 minutes' drive down a rather rutted track from the Seneto Descent road, or 60-90 minutes in total from the Lodoare Gate (the roads are ...
Read more about Entamanu Ngorongoro
Kuro Tarangire
|
20%
|

Brand new for 2014, Kuro Tarangire is a tented camp in the centre of Tarangire National Park near the banks of the Tarangire River. This beautiful park is well known for its huge herds of elephant which are drawn to the water in the dry season. Here you can see game such ...
Read more about Kuro Tarangire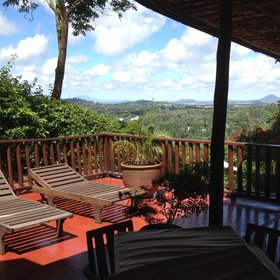 Onsea House
|
20%
|


Onsea House (its full name is Onsea House Country Inn and Guest Cottage is a renovated colonial-era property, with just four bedrooms. It opened as a guest house in 2006. Together with its sister property Machweo Wellness Retreat and Fine Dining, on the same plot – and ...
Read more about Onsea House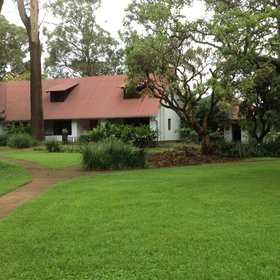 Plantation Lodge
|
20%
|


The privately run Plantation Lodge, first opened in 1998, is located between Ngorongoro Conservation Area and Lake Manyara National Park, a short distance from the bustling market town of Karatu. It is set in 3 hectares (7 acres) of beautifully maintained gardens, staffed ...
Read more about Plantation Lodge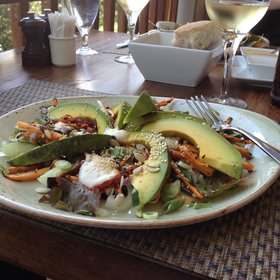 Machweo
|
20%
|


Part of the Onsea House set-up, Machweo (or Machweo Wellness Retreat and Fine Dining to give it its full name) is a fairly recent addition to the Arusha area's roster of boutique properties, having opened in October 2011. Machweo is on the same plot as the original Onsea ...
Read more about Machweo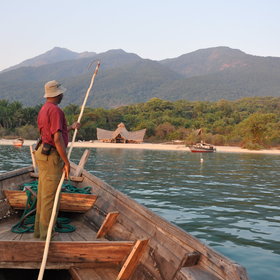 Greystoke Mahale
|
20%
|


Greystoke Mahale is a unique, high-end camp that sits on a white-sand beach overlooking Lake Tanganyika's clear waters inside the remote Mahale Mountains National Park. The adventure starts on the journey to Greystoke: after flying to Mahale (about five hours frpm Arusha, ...
Read more about Greystoke Mahale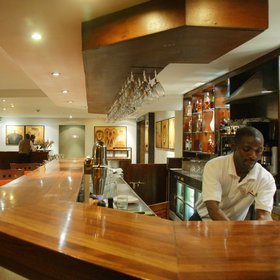 Ole-Sereni
|
20%
|


Opened in 2009, the Ole-Sereni is the closest Nairobi has to an airport hotel, although its newer neighbour, the Eka Hotel, is a worthy challenger. The building, which formerly housed the US Embassy, borders the fence that runs along the north side of Nairobi National Park, ...
Read more about Ole-Sereni
Gorilla Mountain View Lodge
|
20%
|


The newest mid-range hotel in the Volcanoes National Park is the Gorilla Mountain View Lodge. The owners of the lodge are the former owners of the Mountain Gorilla's Nest. The Gorilla Mountain View Lodge has 20 individual cottages constructed out of brick and tile – another ...
Read more about Gorilla Mountain View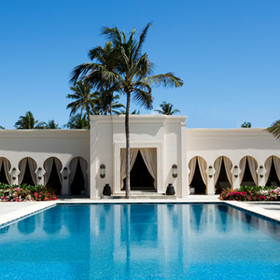 Baraza Resort & Spa
|
20%
|


Baraza Resort and Spa is an all-inclusive resort set in beautiful gardens along a long stretch of white-sand beach on the Michamvi Peninsula. The architecture is classic Swahili, the villas stylish, and the facilities extensive. Owned by the same company that runs the ...
Read more about Baraza Resort & Spa