Our best 21 hotels and places to stay in Swakopmund & Walvis Bay
In this area various establishments are divided into hotels, pensions and bed and breakfasts, backpacker's lodges, restcamps and camping.
Ask us for more details of what's where, and what's likely to suit you best!

---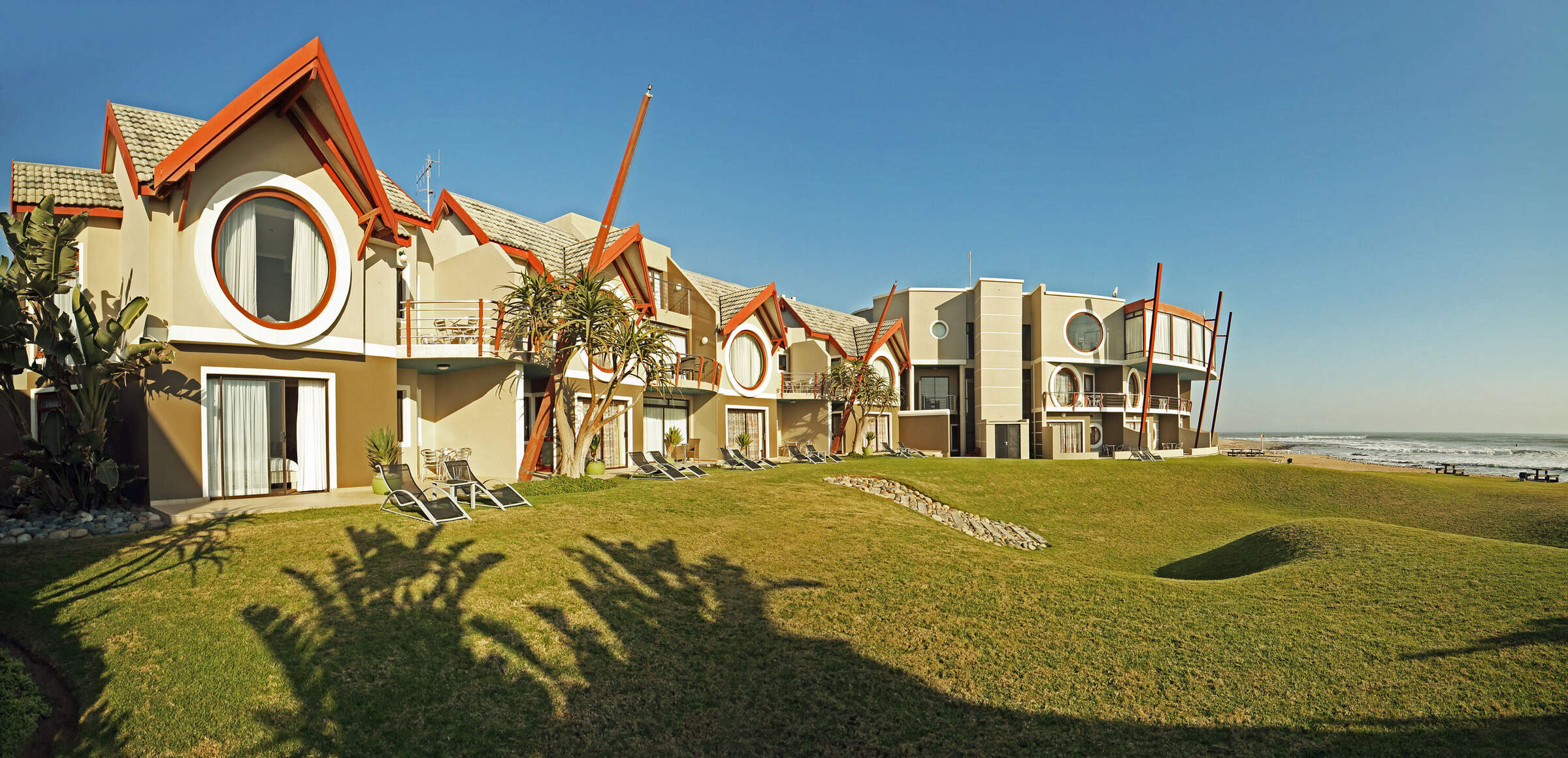 Beach Lodge
Right on the sea front, Beach Lodge offers good standard accommodation and its own restaurant, 15 minutes' drive from Swakopmund.
---

Brigadoon
In a quiet residential location, Brigadoon is conveniently located for the Swakopmund waterfront and amenities.
---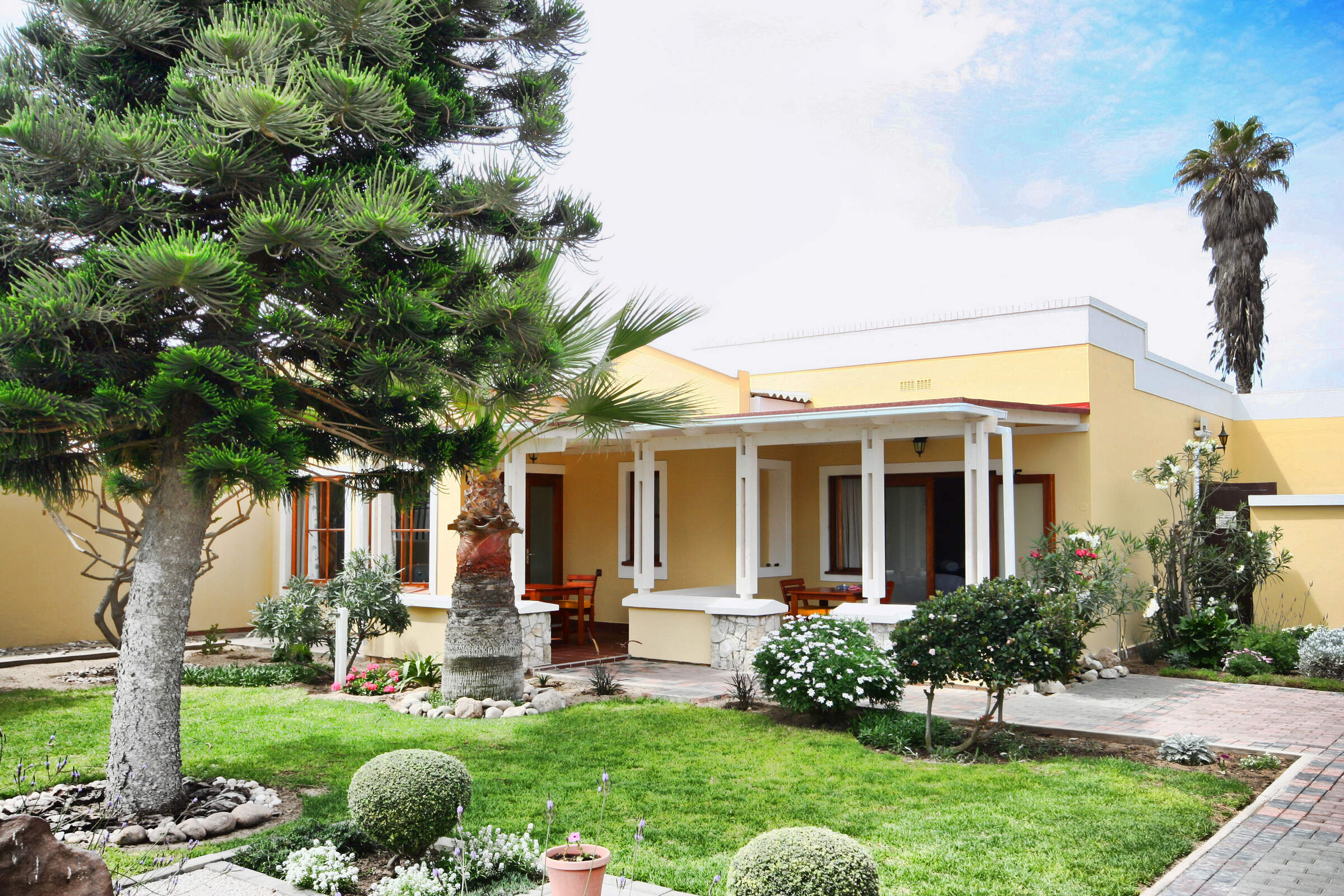 Cornerstone Guesthouse
Cornerstone Guesthouse is a small friendly B&B in a peaceful residential area. It's just a short walk from Swkopmund's waterfront & amenities.
---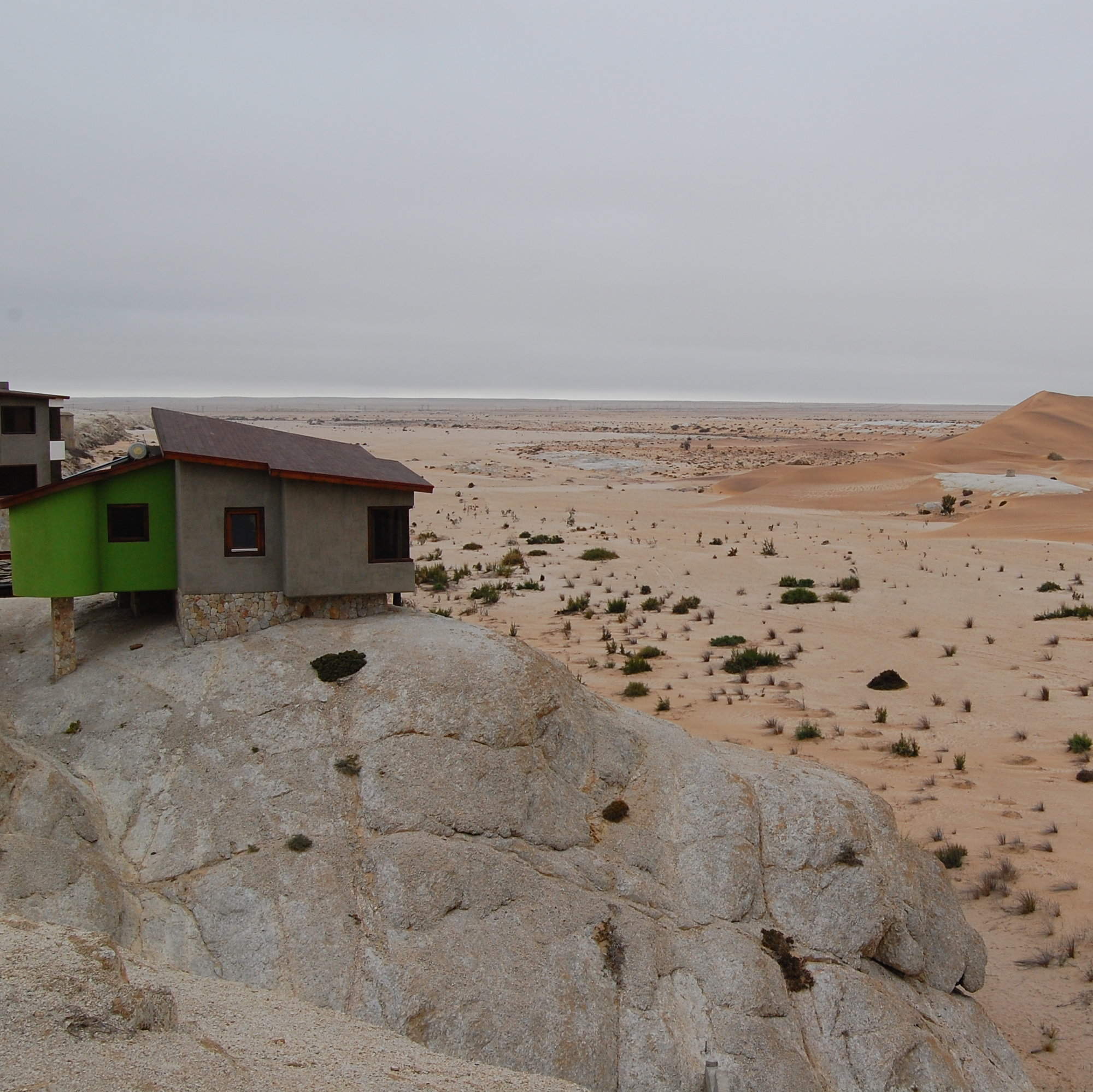 Desert Breeze
Not your typical Swakopmund guesthouse, Desert Breeze occupies a glorious location overlooking the Swakop River and the desert beyond.
---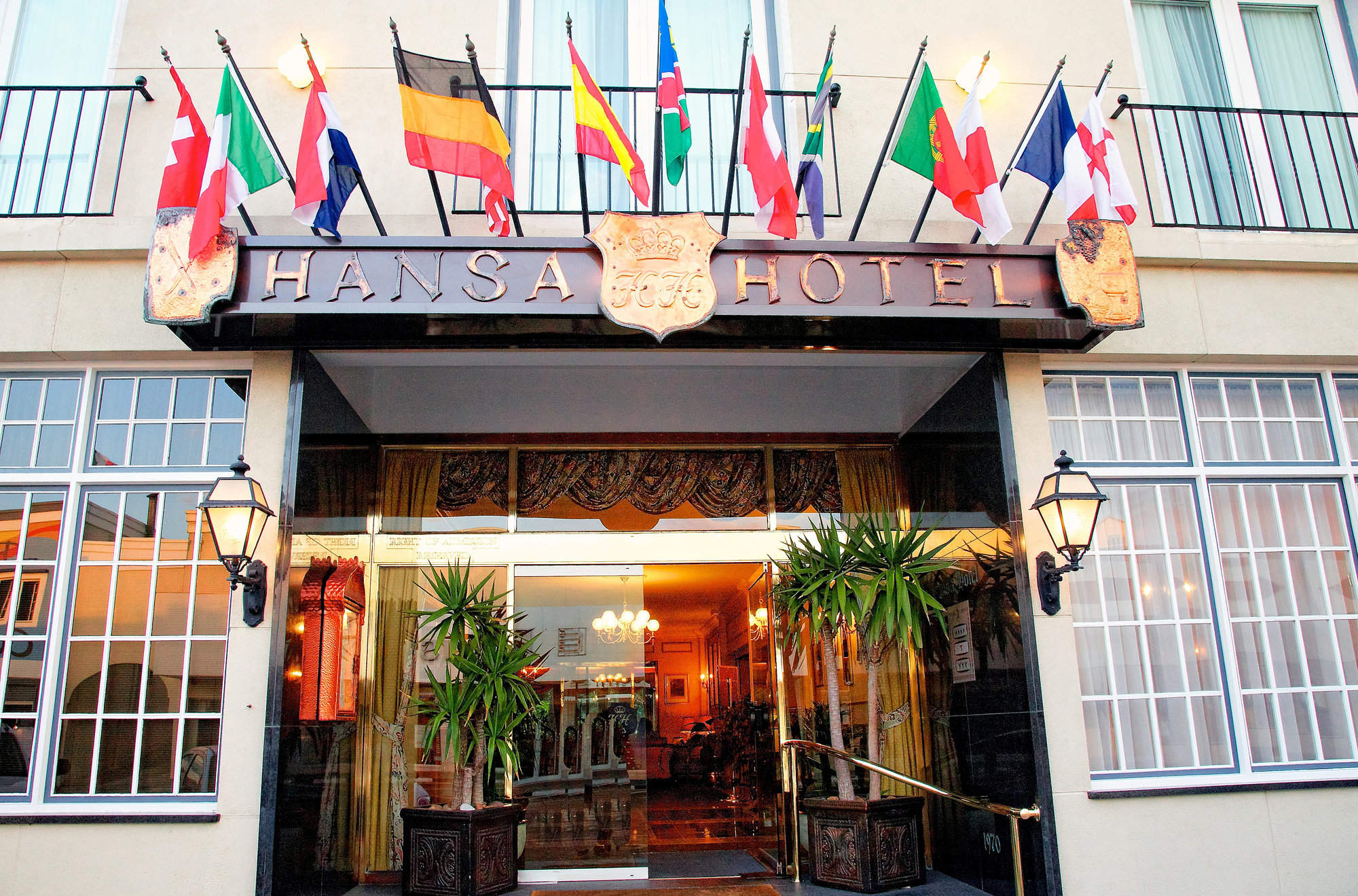 Hansa Hotel
With a very central location in Swakopmund, the traditional Hansa Hotel is reliably good, though it is quite formal.
---

Zum Kaiser Hotel
Hotel Zum Kaiser (formerly Swakopmund Boutique Hotel) is fairly large by Swakopmund standards, but has a good location in the centre of town, near to the beach.
---

Intermezzo
In a quiet residential area just north of the town centre, Intermezzo Guesthouse is a comfortable and bright place to stay while in Swakopmund.
---

Lagoon Lodge
Lagoon Lodge is a quirky little guesthouse located right on the edge of Walvis Bay Lagoon, a good spot for watching the flamingoes that frequent the area.
---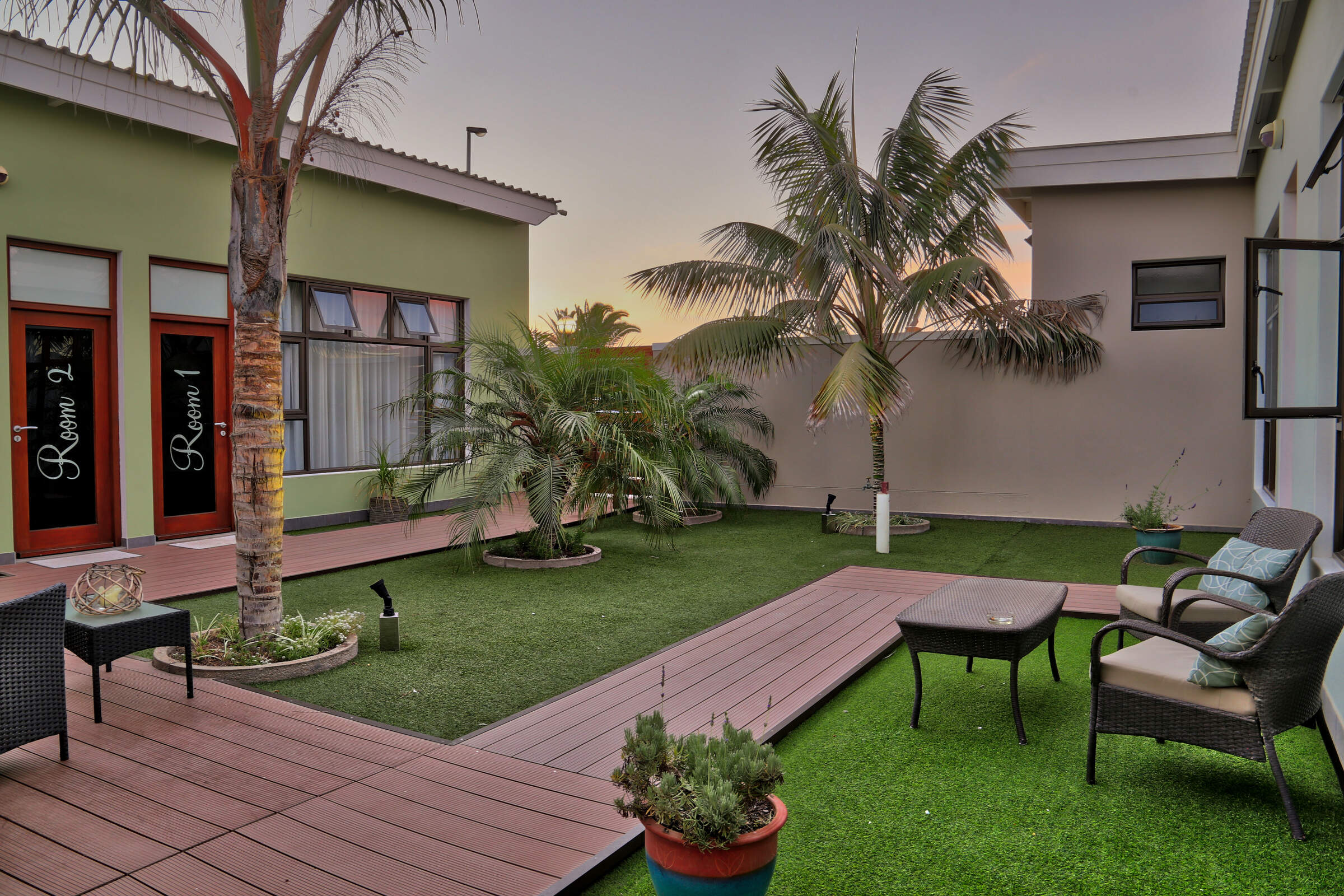 Namib Guesthouse
The Namib Guesthouse is a small, modern B&B, set in Swakopmund's peaceful Kramersdorf area. It's just a short walk from the coast and many amenities.
---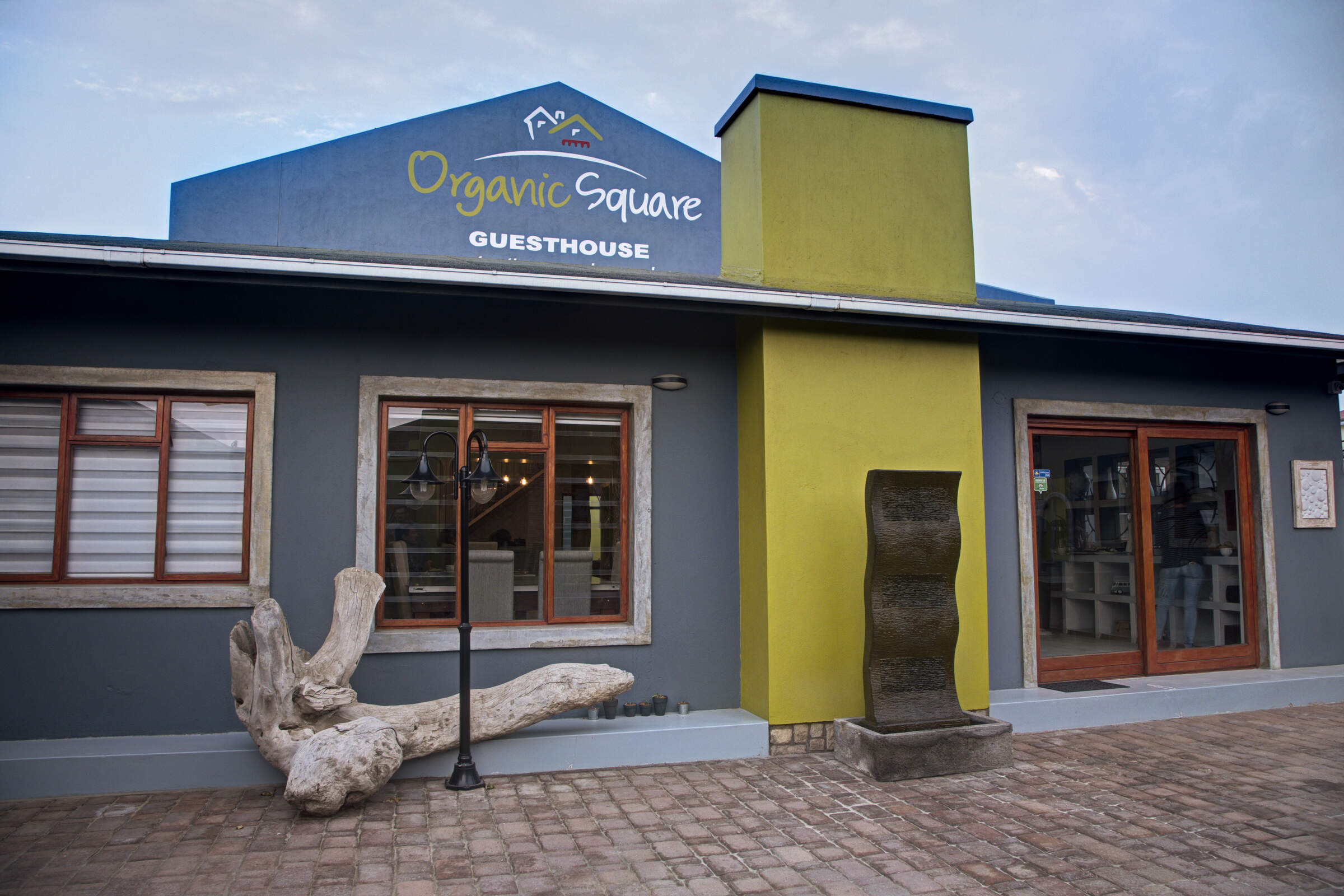 Organic Square
Organic Square is a modern guesthouse across two properties in the centre of Swakopmund.
---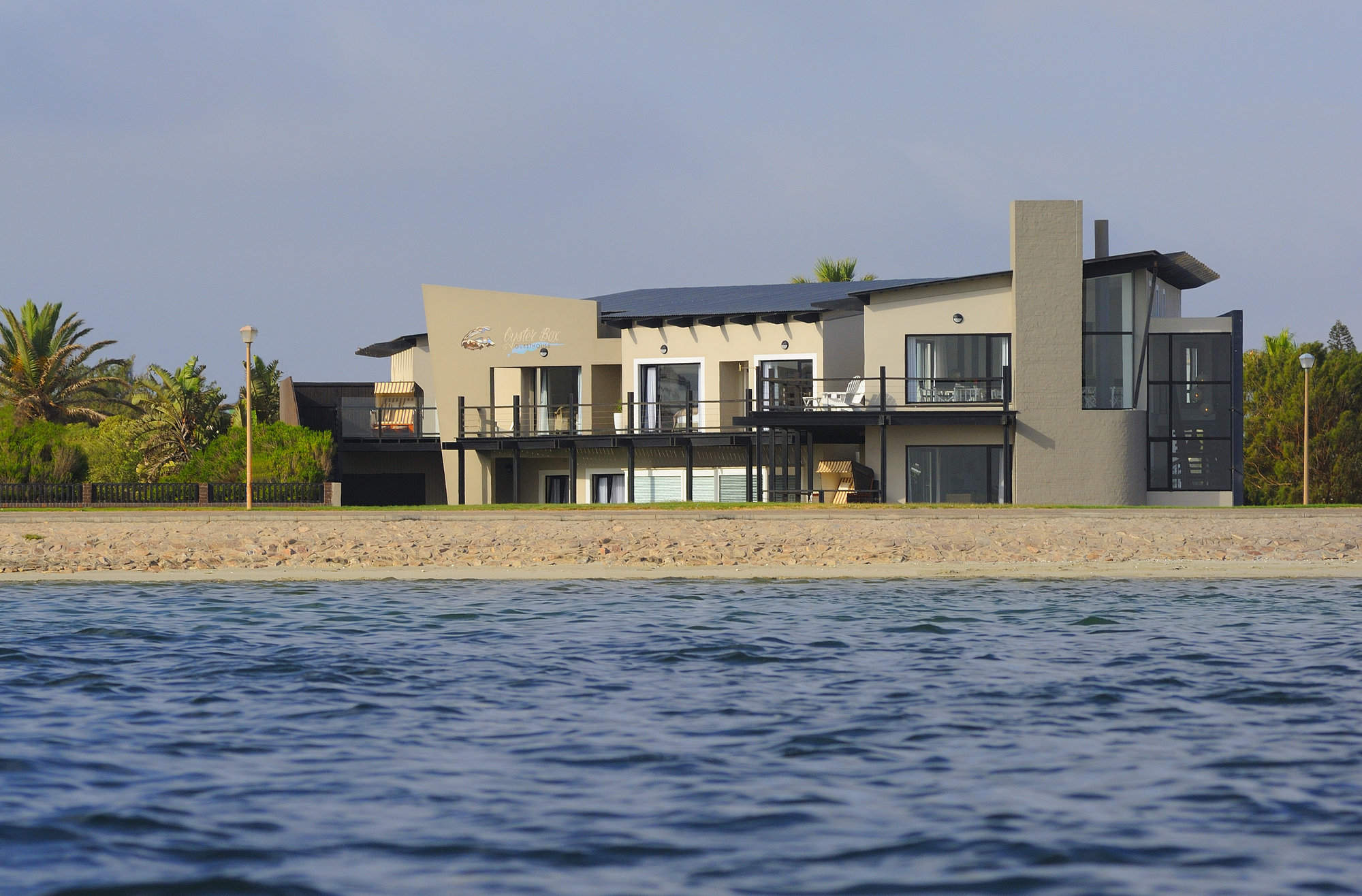 Oyster Box Guesthouse
Oyster Box Guesthouse is a small, modern and comfortable B&B, overlooking Walvis Bay Lagoon.
---

Pelican Point Lodge
Pelican Point Lodge sits on a remote peninsula offering panoramic views of the ocean and is only accessible by 4WD or boat.
---

Trips visiting Swakop' & Walvis Bay
Just ideas, we'll always tailor-make a trip for you
---
Excursions in Swakopmund & Walvis Bay
Optional extra day-drips and excursions possible whilst your staying within Swakopmund & Walvis Bay. Talk to us: these are usually best arranged before you go.
---