Useful links featuring Island Bush Camp

Download a PDF...
To read what we say in our brochure, click on the link to download the brochure section including Island Bush Camp. To save a copy onto your computer, right-click on the link and select 'Save Target as...'.
Useful links...
We want you to understand more about Island Bush Camp. We're not shy to direct you to their own website as we're confident that a trip there with us will cost you the same or less than booking it any other way, even directly. So follow the links below for more information.
Direct website for Island Bush Camp
To access Island Bush Camp's direct website please click here.
Island Bush Camp is often combined with:
Sort by:
Name


|
% of trips


|
Traveller's rating


Kafunta River Lodge
|
175%
|


The well-established Kafunta River Lodge lies just outside the South Luangwa National Park, beside a large floodplain and watering hole, with the Luangwa River beyond. It's about 9km from the main road that stretches from Mfuwe Airport to the main bridge into South Luangwa ...
Read more about Kafunta River Lodge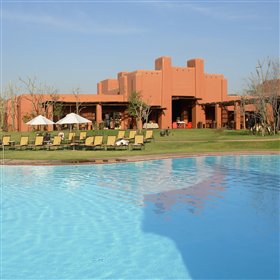 Avani Victoria Falls
|
12%
|

Opened in 2001, the 3-star Avani Victoria Falls Resort (formerly known as the Zambezi Sun) is a sprawling resort hotel with an informal atmosphere, and a colourful, fun design throughout. The closest hotel to the Victoria Falls, it's really all about the location as you're ...
Read more about Avani Victoria Falls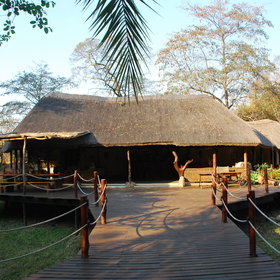 Kaingu Lodge
|
12%
|

In recent years the south of Kafue has been the poor relation of the north, but since it began a few years ago, Kaingu Lodge has gradually started to change this. It has four large, green Meru-style tents raised on wooden decks, and a separate four-bed suite. All the bedrooms ...
Read more about Kaingu Lodge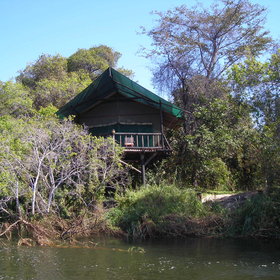 Islands of Siankaba
|
12%
|


Upstream from the Victoria Falls, about 45km from Livingstone, the very peaceful Islands of Siankaba is built on two densely forested islands, linked by short suspension bridges. Well away from the hustle and bustle of the Falls, it offers upmarket facilities in a secluded environment...
Read more about Islands of Siankaba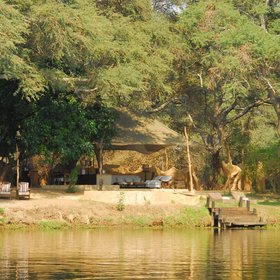 Chongwe River Camp
|
12%
|


Chongwe River Camp is located at the confluence of the Zambezi River and its tributary, the Chongwe River, which forms the western boundary of the Lower Zambezi National Park. It lies in a game management area (GMA) that reaches a further 80km west along the Zambezi – so ...
Read more about Chongwe River Camp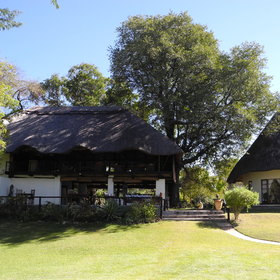 Waterberry Zambezi Lodge
|
12%
|

The small, congenial and family-friendly Waterberry Zambezi Lodge, which is usually known simply as 'Waterberry Lodge', is set on 750m of Zambezi riverfront, a 45-minute drive upstream from the Victoria Falls. It's close enough to visit the Falls easily, but far enough ...
Read more about Waterberry Lodge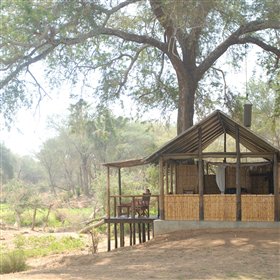 Old Mondoro Bushcamp
|
12%
|


Taking its name from the Shona word for 'lion', Old Mondoro is owned and operated by the Cumings family. It's a small, relatively simple bushcamp situated in a remote area of Zambia's Lower Zambezi National Park, and overlooks reed islands in the Zambezi River where elephants ...
Read more about Old Mondoro Bushcamp
Somalisa Camp
|
12%
|

Situated on the eastern side of Hwange National Park, Somalisa Camp is a small, authentic bushcamp which lies amongst a grove of camelthorn acacias. An ancient, dried-up watercourse known as the Sumamalisa Vlei stretches across the face of the camp and provides a great ...
Read more about Somalisa Camp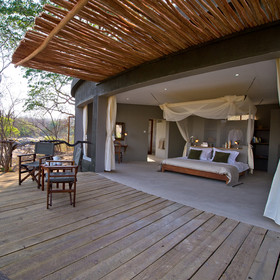 Mkulumadzi Lodge
|
12%
|


Overlooking tumbling rapids at the confluence of the Shire and Mkulumadzi (sometimes written 'Mukulumadzi' or even 'Mkurumadzi') rivers, is the smart and solidly built Mkulumadzi Lodge. Opened in 2011, it is owned by Robin Pope Safaris and incorporates some innovative 'eco' ideas...
Read more about Mkulumadzi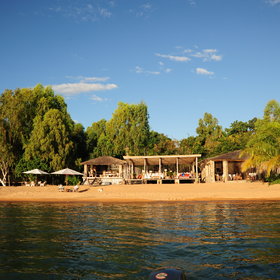 Kaya Mawa
|
12%
|

Beside the implausibly clear waters of Lake Malawi, Kaya Mawa's rooms are widely spread around a golden beach and the two headlands that bound it. It has been designed imaginatively, with many rooms fitted carefully into the rocky headlands and having direct access to the lake...
Read more about Kaya Mawa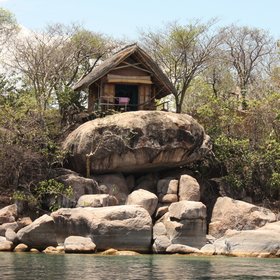 Mumbo Island
|
12%
|


Mumbo Island Camp is a small sustainable eco-camp located on Mumbo Island - ten kilometres off Cape Maclear on Lake Malawi. It is located within the Lake Malawi National Park and is reached by a gentle 45-minute boat ride in a traditional wooden fishing boat. The island ...
Read more about Mumbo Island