Duba Plains Camp: Our full report
Duba Plains Camp is a well-known tented safari camp situated in a pretty part of the northern Okavango Delta, ...
... and has long been one of our favourites. In 2016 this iconic camp closed and was completely rebuilt from the ground up. Reopened in April 2017, it is now ever more luxurious.

"The intimate camp consists of five traditional-style tents. There is also the separate 2 bedroom Duba Plains Suite available for guests. All the rooms are raised on recycled railway sleeper decking and offer guests amazing views of the surrounding floodplain and the steady stream of wildlife parading past. Each tent has a lounge area, with place to write and do your photographic downloads, as well as the opportunity for private dining in your tent. Each offers a private verandah plus beautifully appointed en-suite facilities consisting of flush loo, double basins and indoor and outdoor showers and luxurious baths. Ceiling fans, an environmentally friendly air-conditioning system over the guests bed, and careful tent design maintain comfortable climate for rest and relaxation. Guests will be able to enjoy their own private plunge pool and outdoor under cover sala/day rest area. The main area consists of a large raised dining room, and comfortable lounge with private dining areas, wine cellar and library, with ample space for our guests to either get away and be private or be all together if they want to.

Guests staying at the Duba Plains Suite automatically enjoy the services of a private game drive vehicle with their own guide as well as a private butler and chef. The camp's centre-point is the gathering place of all bush experiences – the fire place on an extended deck into the swamp.

Duba Plains prides itself on its extraordinary wildlife experiences and intimate up close exposure to the best of the best wildlife, from lions and leopards to elephants and buffalo and everything in between. Duba Plains is also known for interesting Kalahari species like Aardwolf and Pangolins.

Each of our camps have executive chefs and a hand picked wine list. Duba Plains is no exception and boasts a cellar of a few hundred bottles of wine from friends of the Jouberts – winemakers who tell their story beyond the bottle, conservationists, people who have a community they support or something they give back besides being on the Great Plains Wine Selection for the quality of their wines. We will offer the service of shipping cases of wine to our guests should they fall in love with a particular blend or label during their stay."

Over the years Duba has come to be known almost exclusively for the interactions of lion and buffalo. Contrary to usual behaviour, Duba's lions have the reputation of being active during the day and for providing travellers with some exciting hunts. However in 2014 the main lion pride split creating smaller prides that now mostly prey on red lechwe, so the lion buffalo encounters have become less of a focus. But with change there are new opportunities and Duba has seen more leopard move into the area in the last few years.

Nevertheless, Duba Plains is renowned as the location where wildlife photographers and filmmakers Derek and Beverley Joubert made their now famous documentary, Relentless Enemies – chronicling the battle for survival between the lions and buffalo on the plains, and how each species has adapted to this unusual way of life.

On one visit, members of the Expert Africa team watched with bated breath as a herd of some 700-strong buffalo surrounded the date-palm islands where a pride of 14 lions were hiding. They described the scene as nothing less than dramatic, as angry buffalo tried to flush out the lions only to be repelled with much snarling and growling.

The dynamics though have changed within the Tsaro pride, a new male has arrived and succeeded in dominating the area, bringing two new females with him. As a result the Tsaro pride females have now split into two sub prides and moved to the boundaries of Duba Plains, in an effort to keep their cubs out of reach of the new dominant male. Because these prides are smaller their capacity to hunt buffalo has diminished somewhat.

There are also times when the buffalo herds move away to inaccessible areas – sometimes for weeks at a time. Even when the buffalo are around, sightings of interactions between the two certainly cannot be guaranteed and even less so now that the pride has split. We have visited Duba Plains many times and on a couple of occasions we didn't see any lion or buffalo interaction at all. Fortunately, however, the area has much more to offer. We have enjoyed extended sightings of a breeding herd of elephants, surprisingly large herds of red lechwe and good numbers of tsessebe. On one visit we even saw a large African python swimming at pace through the water. Oh, and let's not forget the warthogs who lived another day when they outwitted the adolescent lions of the Tsaro pride; that was a fascinating morning!

Birdwatching at Duba is excellent, with many egrets, herons and cormorants to be seen, along with bee-eaters, kingfishers and eagles. On one visit during the month of March we were also lucky enough to see a couple of rarer species – the pink- or rosy-throated longclaw and Stanley's bustard.

Activities at Duba Plains centre around day and night safari drives. They also offer boat cruises, depending on water levels. Note that at some times of the year (usually May–September), the water levels can be very high and require a short boat transfer from camp to the game-drive vehicles. This in turn can limit the possibility of night game drives, and the higher water levels can also increase the chances of getting stuck in some areas of the reserve. That said, the vehicles at Duba Plains are closer to monster-trucks than they are Land Cruisers and we understand the likelihood of getting stuck in these is now quite low (but certainly not impossible)!
Our view
We have always really liked Duba Plains and we're excited to experience Duba in its new incarnation, albeit a much more luxurious one. Based on our past experiences and the very high standards of hosting and guiding, it's not surprised us that it's attracted more repeat visitors than is usual for most Okavango Delta camps. Knowing the camp owners and having visited Duba's sister camp, Zarafa, which is of a similar level to the new Duba, we fully expect the camp to keep – and perhaps even exceed – these high standards. That said, it will be interesting to see what those repeat visitors, and indeed our team, make of the new design and feel, and the increased price tag to match. As soon as one of our team has visited the lodge, these pages will be updated.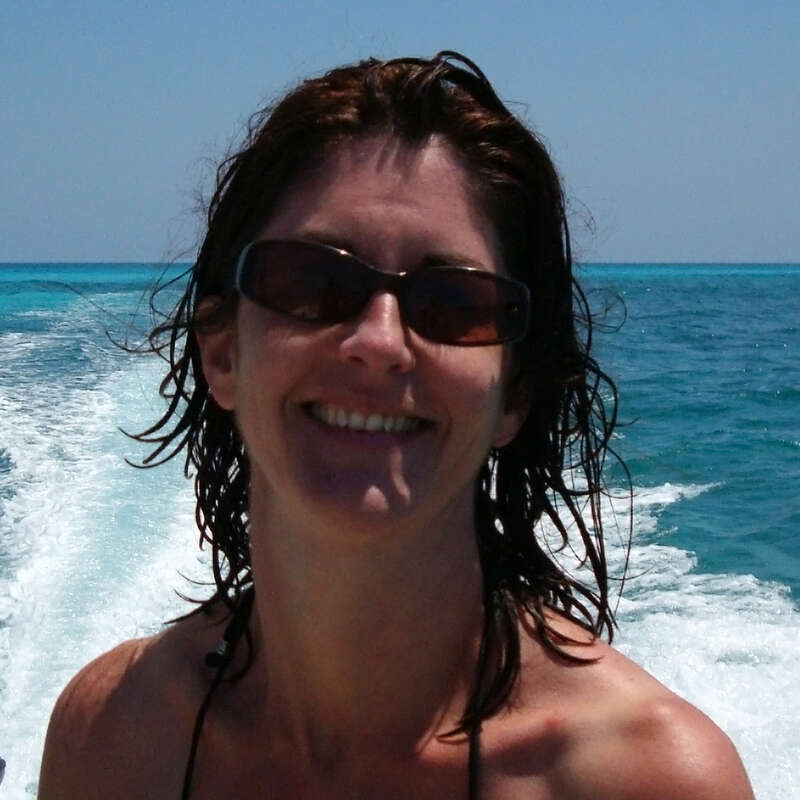 Country manager: Botswana
Geographics
Location

Ideal length of stay

Three or four nights is ideal here; staying two nights is really too short if you want the best chance of seeing lion–buffalo interaction when buffalo are in the area.

Directions

Access is by light-aircraft transfer. It is about a five-minute game drive transfer by 4WD vehicle from the airstrip to camp.

Accessible by

Fly-and-Transfer
Food & drink
Usual board basis

Full Board & Activities

Food quality

A light breakfast is served before heading out on the morning game drive. This is usually quite a straightforward buffet of cereals, fruit, yoghurt, freshly made muffins, tea and coffee.

Brunch is served on returning from the morning activity. We found brunch on both mornings to be varied and tasty. Just some of the choices included an unusual pear salad, coleslaw, spiced sautéed potatoes, Spanish potato frittata and freshly baked bread. A selection of cooked options such as bacon and eggs can be made on request. Alternatively, it is not unknown for guests to be out on a particularly busy and exciting game drive, and for the camp to arrange for a packed brunch to be driven out to them!

The afternoon tea at Duba was absolutely delicious on our last visit, from the cashew-nut and ginger shortbread, to the mini bobotie tartlets and the potato rosti with egg mayonnaise. There was also fresh lemonade and iced tea on offer. It is during tea time that the evening's dinner menu will be announced by the chef, usually incorporating a choice of two or three main courses.

Dinner is usually a communal affair around one long table. During our stay we started with a coconut and cauliflower soup accompanied by a freshly made bread roll. For our main course we opted for a combination of two of the main dishes – marinated then grilled turkey strips and a roasted vegetable stack (the other option was a perfectly cooked fillet of beef served with gravy), all accompanied by sweet peppers, courgettes and sautéed new potatoes. Chocolate fondant with honeycomb rounded off the meal, together with a good selection of cheeses.


Special interests
Birdwatching

Duba Plains is located deep in the Okavango among a matrix of palm-dotted islands, floodplains and woodland. The birdlife here is rich and varied with good numbers of typical Okavango specials such as Pel's Fishing Owl, Slaty Egret and Wattled Crane.
See ideas for Birdwatching

Wildlife safaris

Duba Plains is famous for its lion and buffalo interaction, which can be very exciting to say the least! Staying a few nights here will give you the best chance of seeing this spectacle, but note that it can never be guaranteed. General game viewing here is also good.
See ideas for Wildlife safaris

Luxury

Duba Plains reopened in March 2017 after a complete rebuild and now has six opulent tented rooms; tastefully decorated and featuring a private plunge pool, outdoor sala and air conditioning. Superb guiding, excellent food and a hand picked wine list round off the luxury experience.
See ideas for Luxury
Children
Attitude towards children

Children over the age of 12 years are welcome at Duba Plains.

The camp may accept children between the ages of six and 12 years old, but a private vehicle must be booked and this will be at an extra cost.

Children younger than six may be accepted by special arrangement, but then only if the entire camp is reserved for exclusive use.


Special activities & services

There are no special activities or services

Equipment

There is no special equipment for children and no family rooms at the camp. The rooms are not big enough for an extra bed; so one child will normally need to share with one parent.

Generally recommended for children

We would not recommend Duba Plains Camp for children below the age of 16 years. The game viewing can be intense, and so can some of the guests. And although it doesn't happen on every game drive, this is a camp known for lions killing buffalo (and other wildlife) during daylight, which children may find particularly upsetting if seen first hand. If staying at Duba with children younger than 16 years, we would recommend booking a private vehicle for greater flexibility and enjoyment.

Notes

Duba Plains is not an ideal camp for children – the paths to the rooms are not raised, and dangerous game is known to move through camp on a regular basis. The rooms are raised on decks, with a steep drop from the balconies. The camp is open to the water in front of camp for much of the year, and the pool is not fenced. Children must be under the constant supervision of their parents.
Our travellers' wildlife sightings from Duba Plains Camp
Since mid-2018, many of our travellers who stayed at Duba Plains Camp have kindly recorded their wildlife sightings and shared them with us. The results are below. Click an animal to see more, and here to see more on our methodology.












Sable antelope
0% success





Communications
Communications

There is no cellphone reception, no direct phone or fax and no email at Duba Plains. Communication is maintained with the head office in Maun via radio.

TV & radio

There is no TV or radio.

Sustainability

Growing together with the locals
The team at Duba Plains is committed to build a long-lasting and fruitful relationship with the local communities who lease the land the camp is built on. Locals make up for 80% of the staff employed and in addition to financial benefits and training, they are offered the chance to engage in the two projects aimed at socioeconomic development of their villages in Gudigwa and Seronga.
In collaboration with Great Plains Conservation and Pack for Purpose, the camp facilitates the Conservation Education Program in Botswana by mentoring children at the primary school in Gudigwa about the benefits and importance of protecting wildlife.

Another initiative in the villages of Gudigwa and Seronga is promoting traditional skills. Aimed at empowering women, the project creates employment opportunities that lead to an increase in family income and self-growth. The women create items such as traditional basketwork, hand-sewn and embroidered products and hand-beaded glass and food nets, which are sold in the curio boutiques of the camp. The project has helped women acquire additional skills such as communication or even knowledge about entrepreneurship and how to open and run a small business.

Guests are encouraged to participate by donating general supplies such as notebooks, pens or reading material for children or fashion and crafting magazines, acrylic paints and brushes for local artisans.
See more great sustainability projects in Botswana
Health & safety
Malarial protection recommended

Yes

Medical care

The nearest doctor is in Maun. All management and guides are first aid trained and medical evacuation is available in case of emergencies. There is a nurse on call (via radio) 24 hours a day. Please note that it is only possible to fly out of camp during daylight hours as the bush airstrips do not have any lighting at night.

Dangerous animals

High Risk

Security measures

Guests are escorted to their rooms after dark, as dangerous wildlife is known to wander through the camp. A safety briefing is given on arrival. 'Fog horns' are provided in the rooms to sound the alarm in case of an emergency.

Fire safety

There are extinguishers outside all the rooms and in the main area.
Activities
4WD Safari

Birdwatching

Boat trip

Fishing

Guided walking safari

Helicopter

Night drive
Extras
Disabled access

On Request

Laundry facilities

A laundry service is included at Duba Plains Camp. Laundry is collected in the morning and usually returned the same day, weather permitting. For cultural reasons, the staff do not wash underwear. Detergent is provided in each room for guests who wish to do a little hand washing.

Money

No exchange facilities offered. There are safes in all the rooms.

Accepted payment on location

MasterCard and Visa credit cards are accepted; Diners and Amex are not. Cash in the form of South African rand, GB sterling, US dollars, euros and Botswana pula is accepted.
Other lodges in Okavango Delta Safari Reserves
Alternative places to stay in this same area.
---