Our top 25 hotels and places to stay in Namib-Naukluft National Park
The options are to camp at the basic national park's site, or to use one of these guest farms as a base. The mountains are also within a few hours' drive from most of the lodges in the Solitaire and Sesriem areas.
Ask us for more details of what's where, and what's likely to suit you best!

---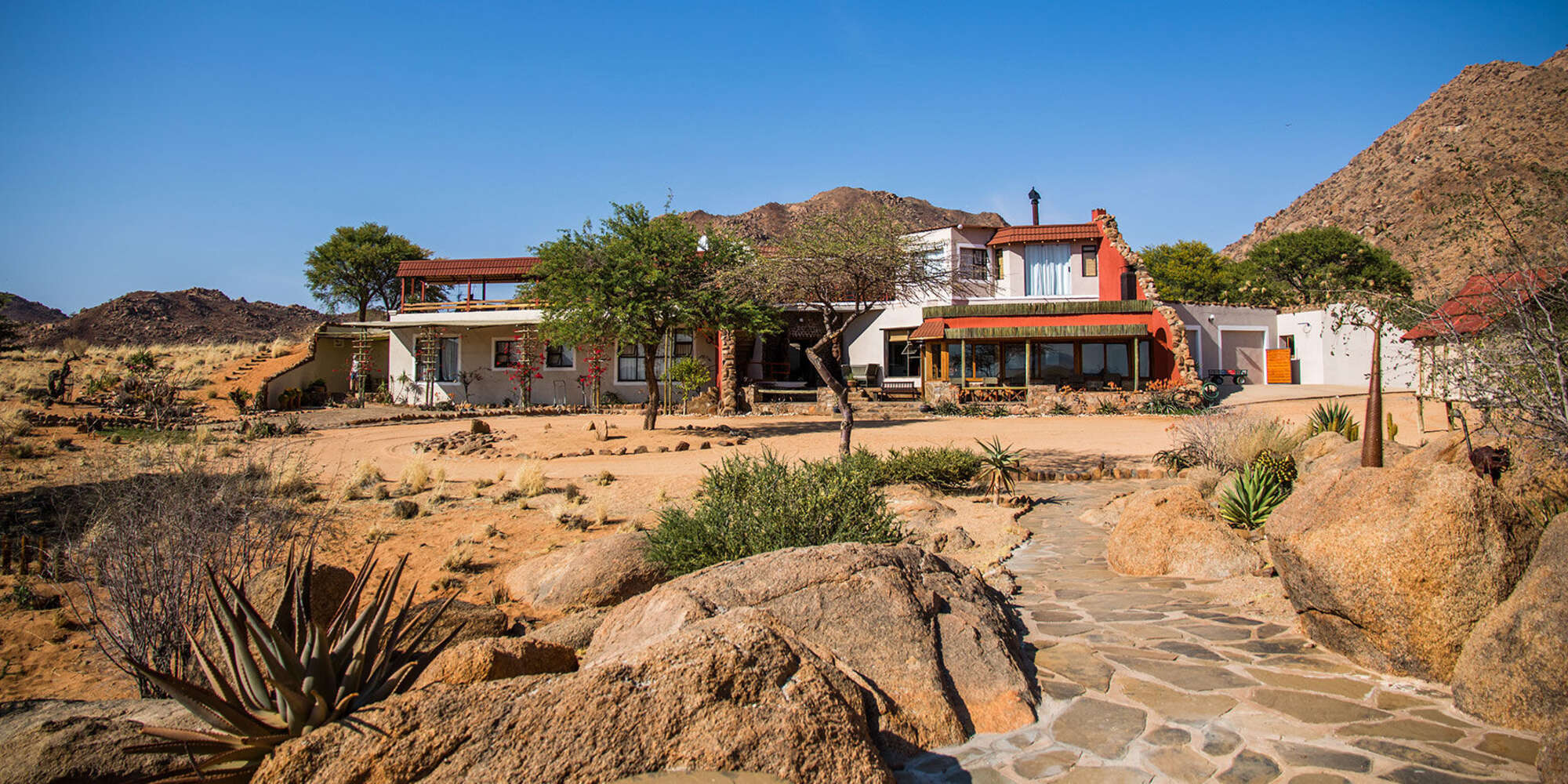 Barkhan Dune Retreat
Barkhan Dune Retreat is a welcoming lodge close to the impressive Spreetshoogte Pass, majors on hiking and relaxation.
---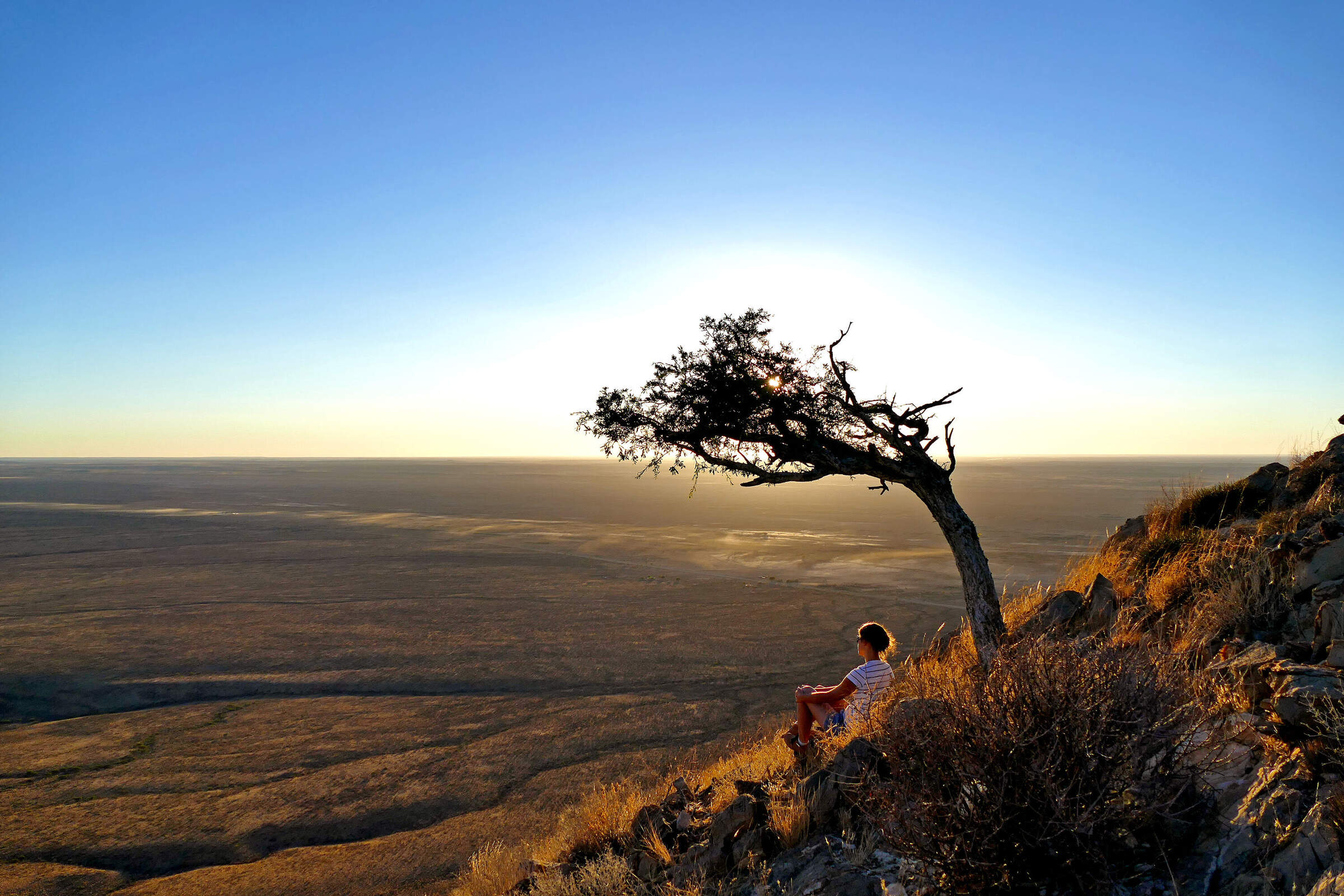 BullsPort Lodge & Farm
A traditional Namibian farm, BullsPort offers warm hospitality and a genuine rural experience, with excellent hiking and horseriding.
---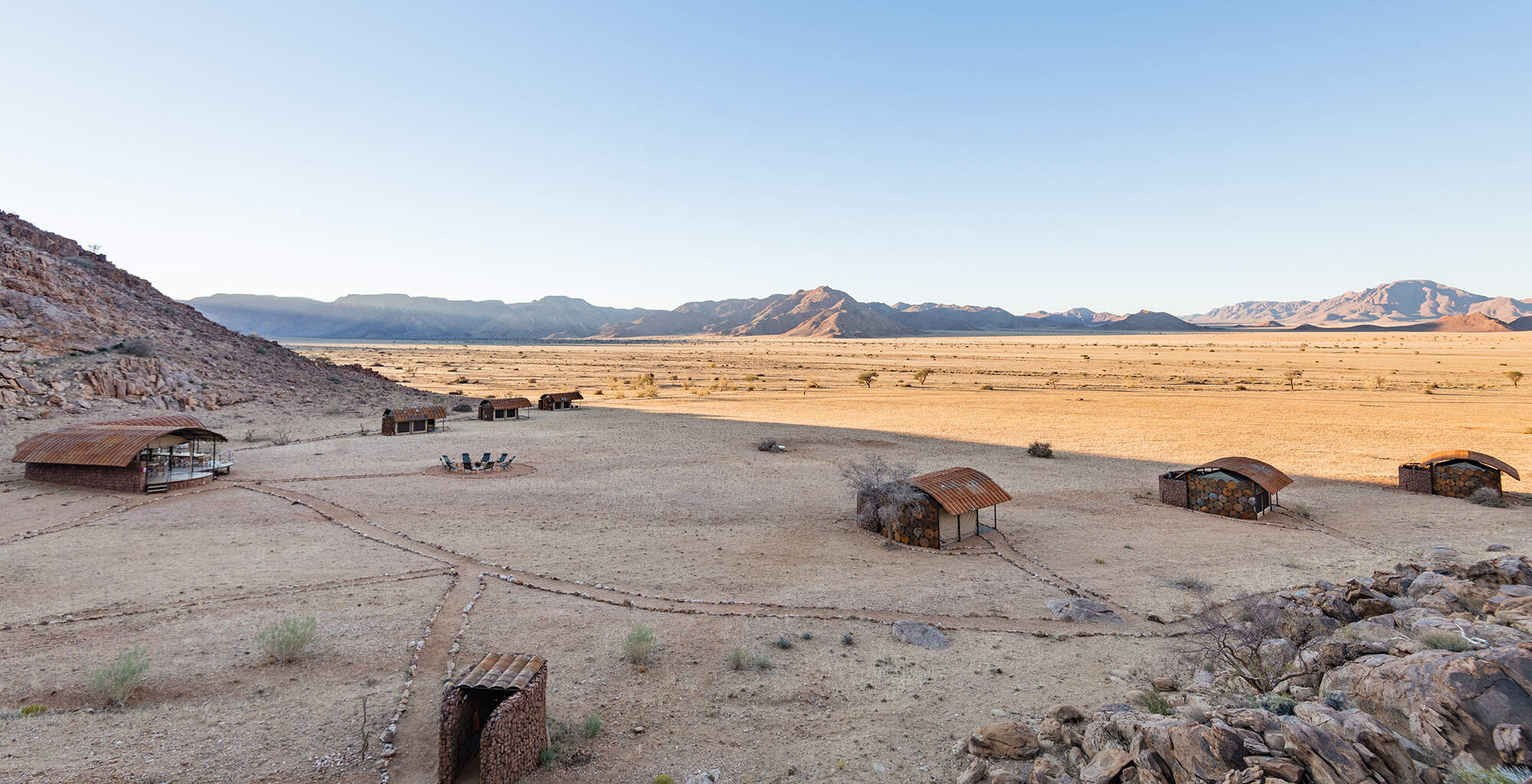 Camp Sossus
Camp Sossus is a offers top notch guiding in a remote wilderness area of the Naukluft Mountains with easy access to the famous dunes of Sossusvlei.
---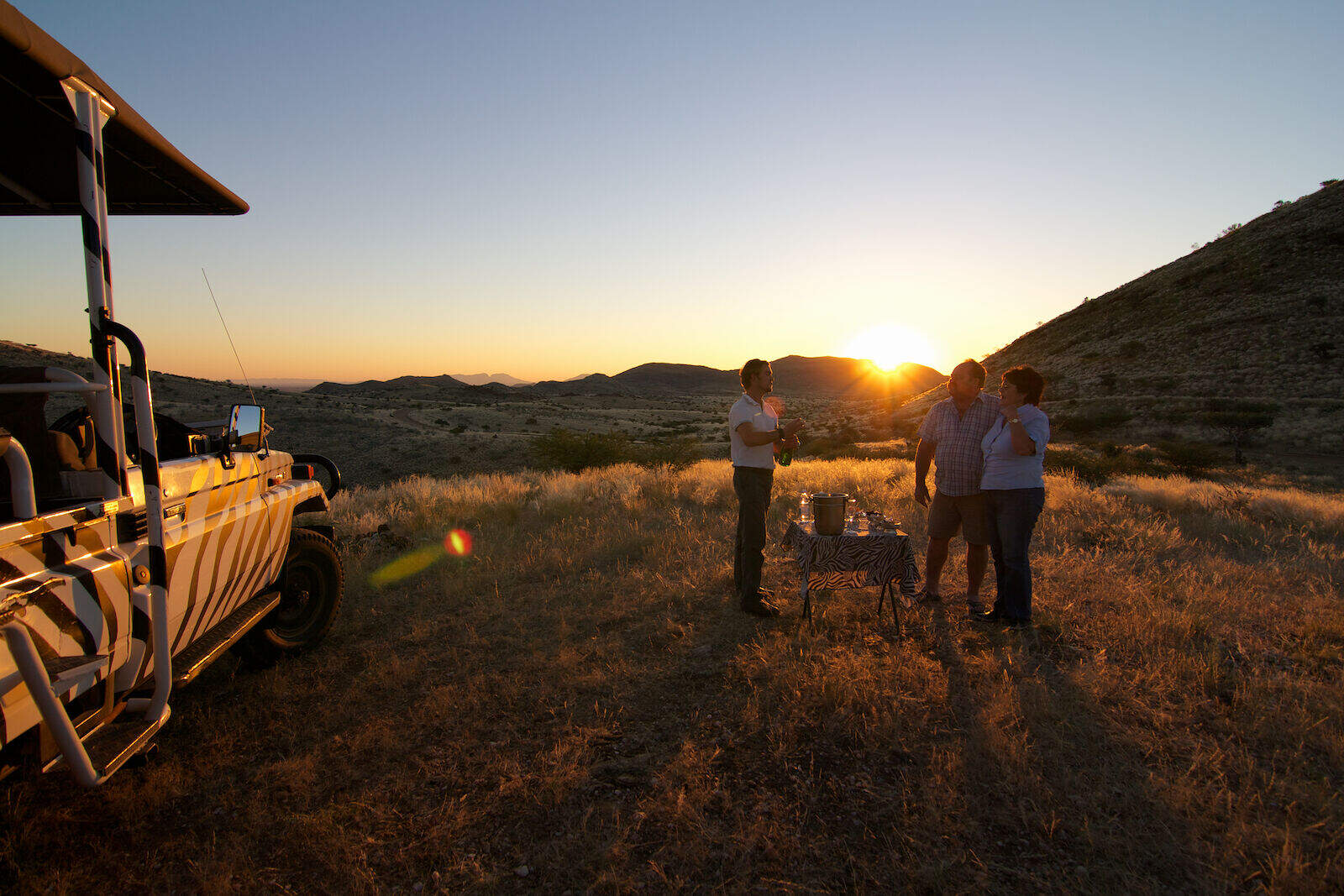 Corona Guest Farm
In central Namibia, north-east of the Namib-Naukluft, Corona Guest Farm offers a traditional farm stay and rugged hiking.
---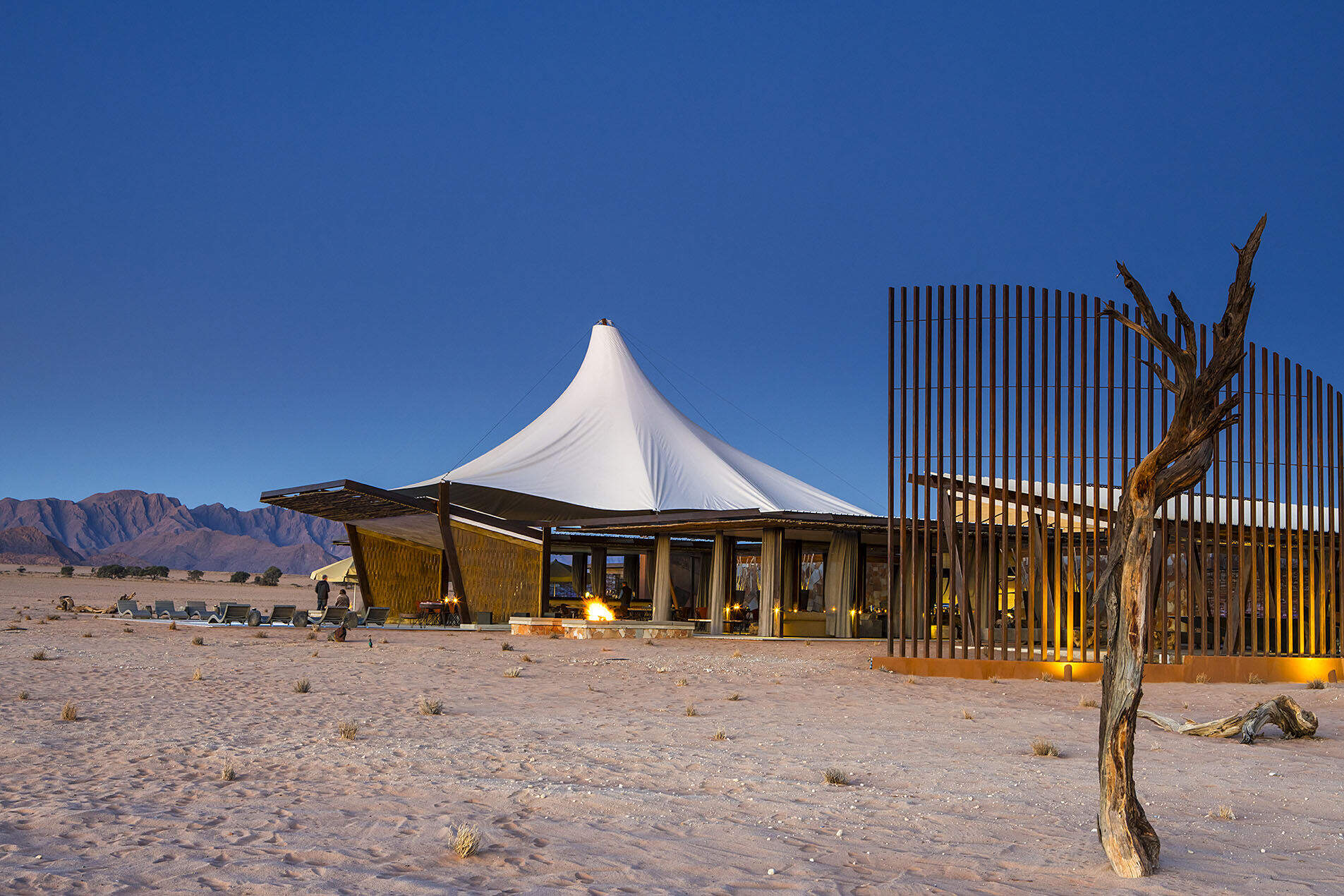 Dead Valley Lodge
Dead Valley Lodge is inside the Namib-Naukluft National Park, affording guests almost unprecedented access to the dunes.
---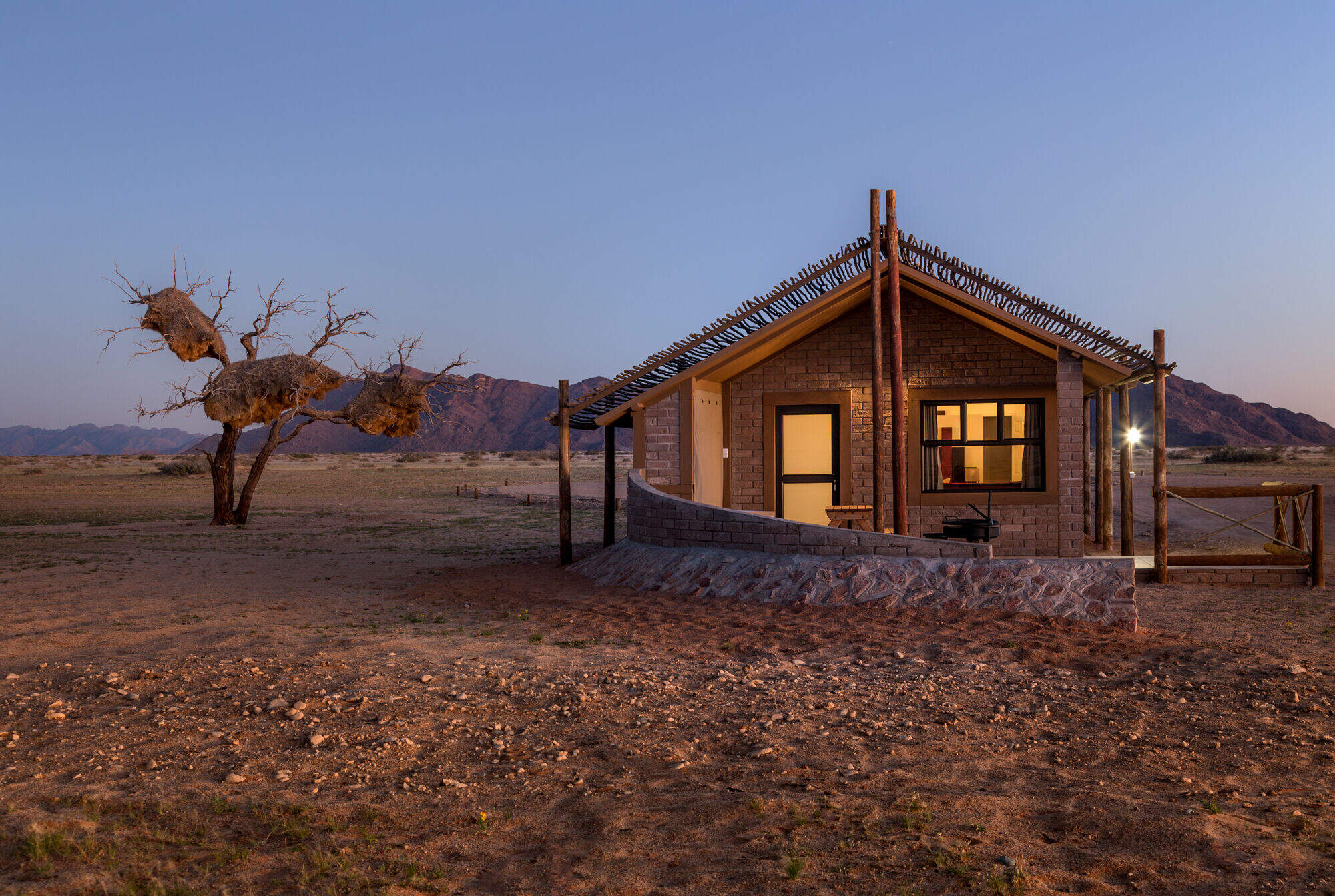 Desert Camp
Desert Camp is an economical option for independent travellers who want to self-cater, and is well situated for access to Sossusvlei.
---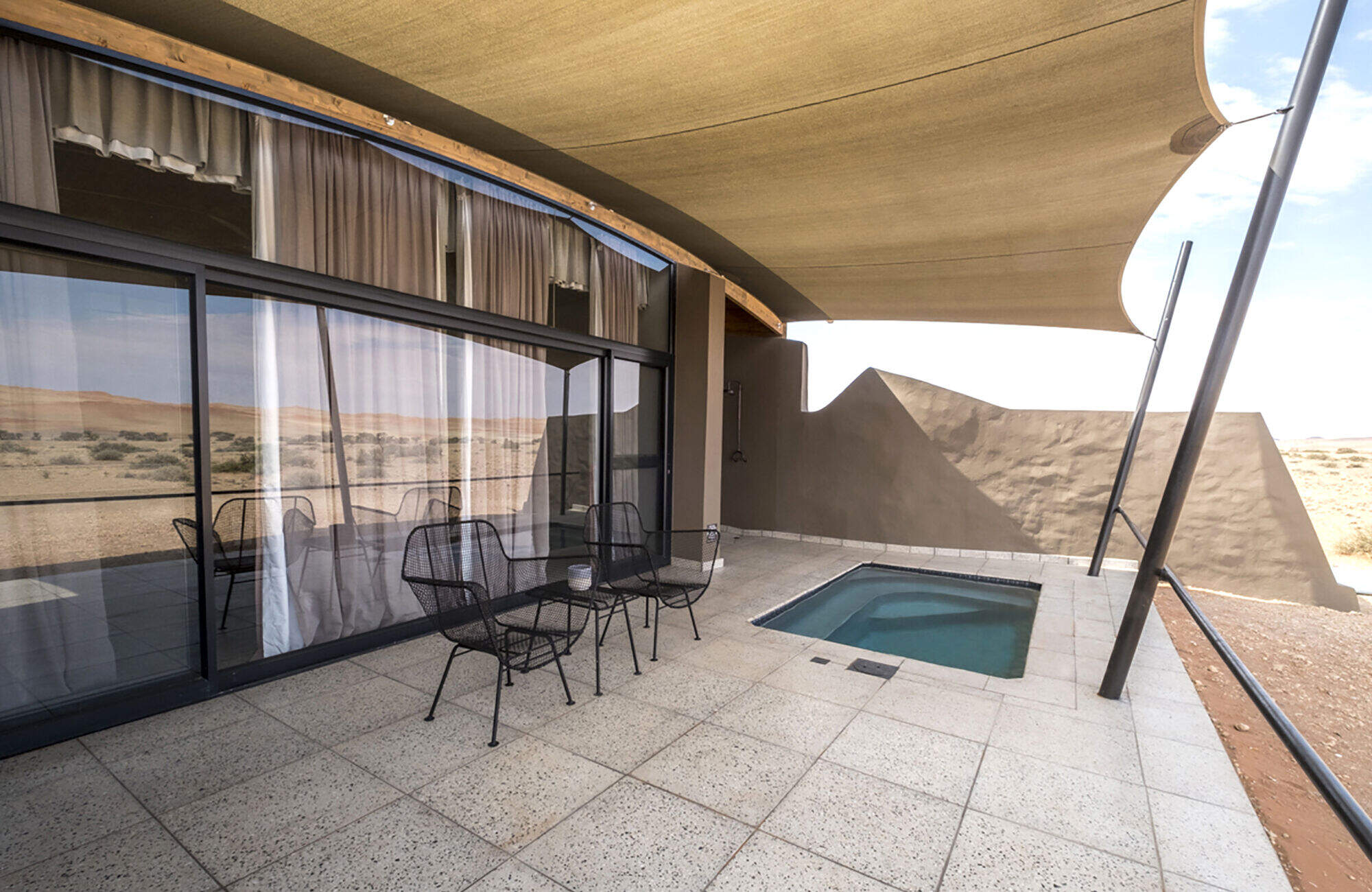 Desert Grace
A stylish offering giving access to the famous dunes in the Namib-Naukluft National Park as well as to activities on a private nature reserve.
---

Desert Hills Camp
Conveniently located for the renowned dunes of Sossusvlei Desert Hills Glamping Camp offers a simple but comfortable tents in picturesque surroundings.
---

Desert Homestead
With great-value accommodation in a lovely setting, Desert Homestead is a great base for exploring Sossusvlei.
---

Desert Quiver Camp
Desert Quiver Camp is an economical option self-catering, well located for access to Sossusvlei.
---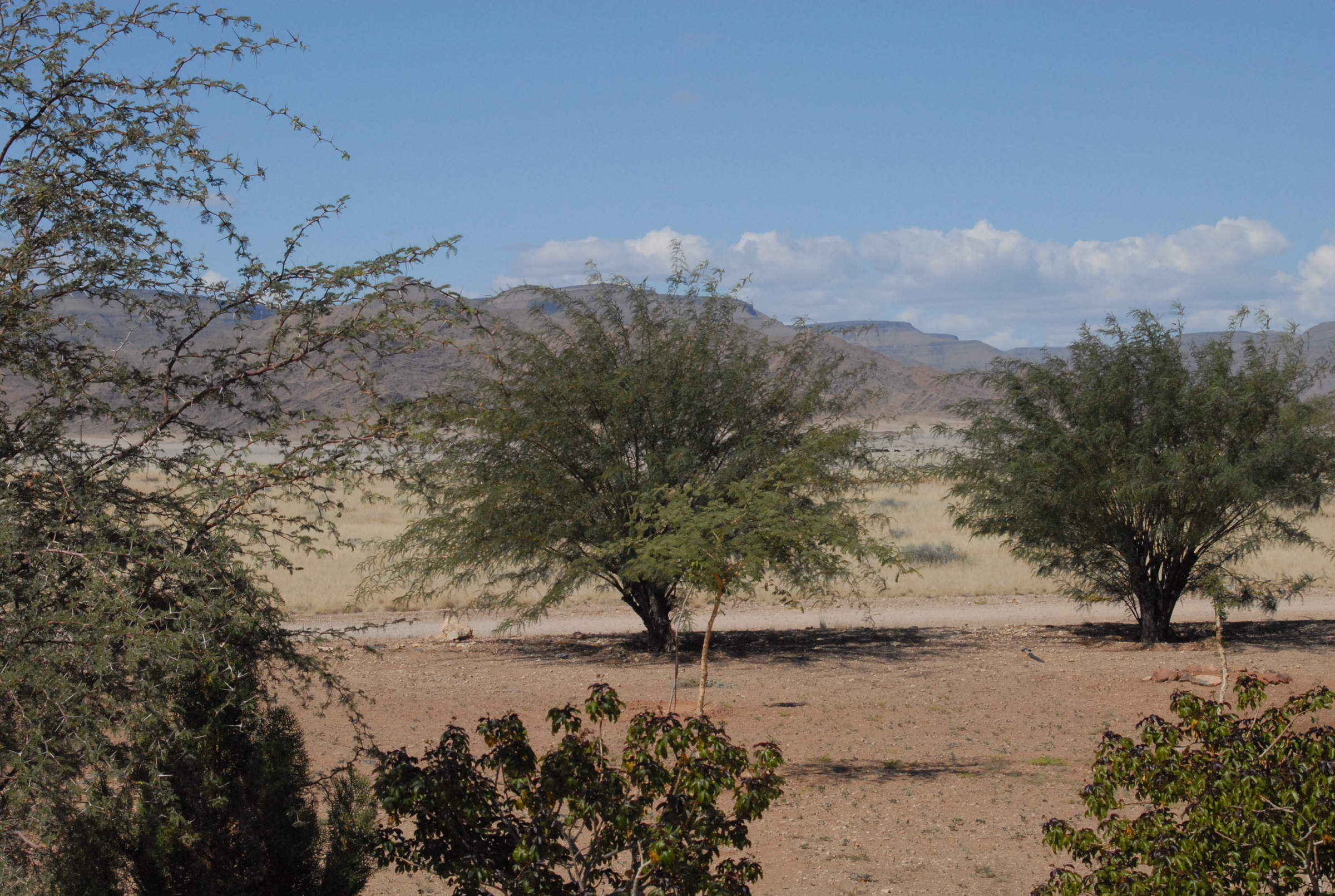 Elegant Desert Lodge
Elegant Desert Lodge can be used as a base to visit Sossusvlei. It offers comfortable accommodation and facilities in the desert.
---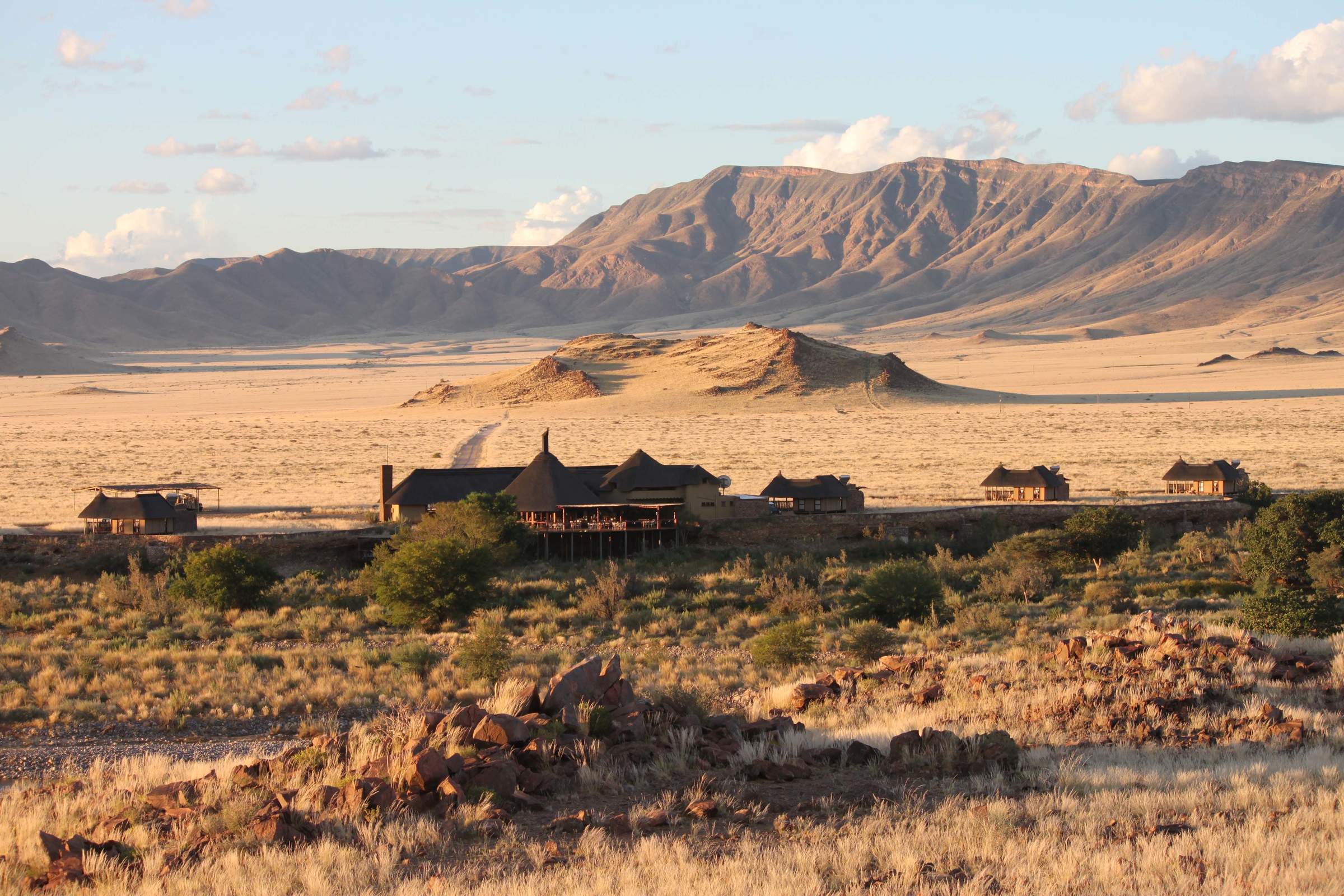 Hoodia Desert Lodge
The owner-run Hoodia Desert Lodge offers a high standard of accommodation, delicious food and excellent service in a stunning, peaceful setting just 22km from Sesriem.
---

Safaris visiting Namib-Naukluft
Just ideas, we'll always tailor-make a trip for you
---
Our travellers' wildlife sightings in Namib-Naukluft
This is their success for sightings in Namib-Naukluft National Park.
Click on a species for more detail. How we work this out.
---











Excursions in Namib-Naukluft National Park
Optional extra day-drips and excursions possible whilst your staying within Namib-Naukluft National Park. Talk to us: these are usually best arranged before you go.
---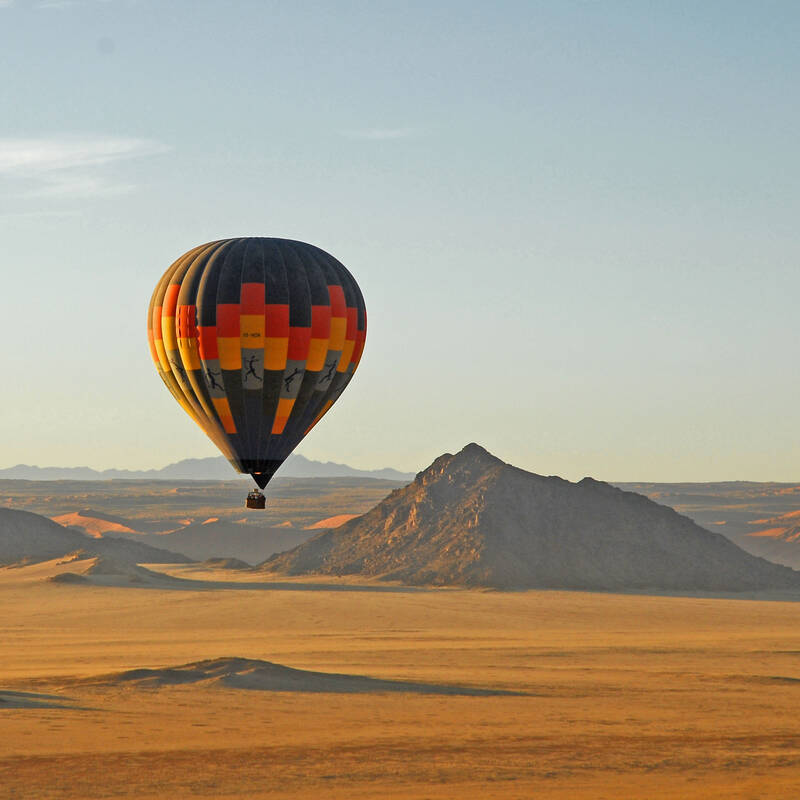 Ballooning in the Namib Desert
Half day, including breakfast
Ballooning over the world's oldest desert is an experience you shouldn't miss. Enjoy spectacular views as the sun rises over the dune-covered plains and rocky mountains of the Namib Desert. You may even spot the occasional oryx or black-backed jackal punctuating the landscape below.
More about Ballooning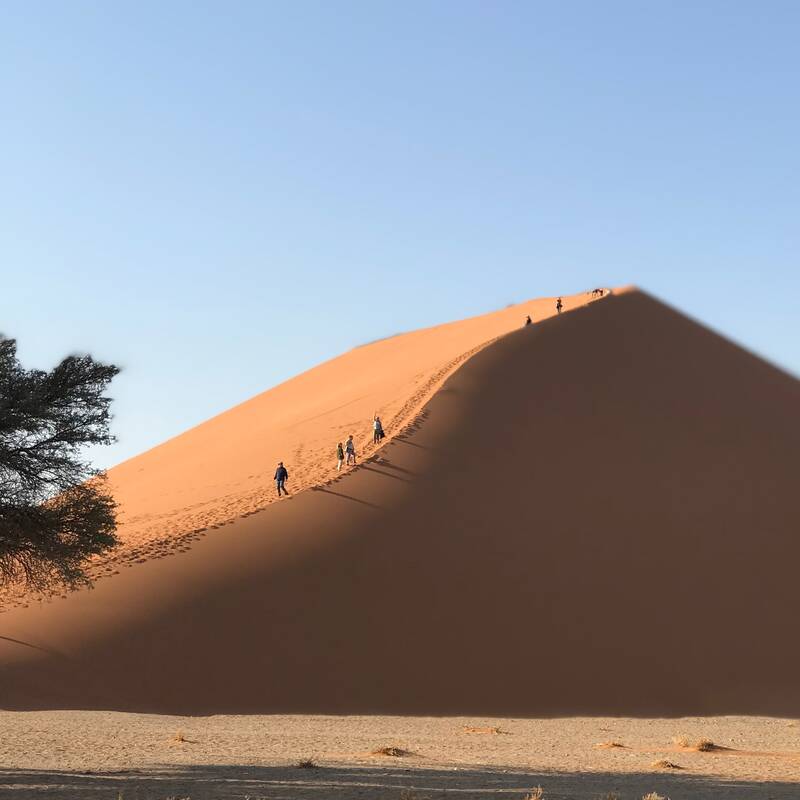 Hoodia Sossusvlei excursion
Full day, including lunch
Escape the crowds and experience the iconic and beautiful Namib Sand Sea with an experienced guide from Hoodia Desert Lodge. The approach is personal and the guiding knowledgeable, making your introduction to the highlights of the Namib-Naukluft National Park, including Sesriem Canyon and the famous pans of Sossusvlei and Deadvlei, both interesting and unhurried.
More about Hoodia excursion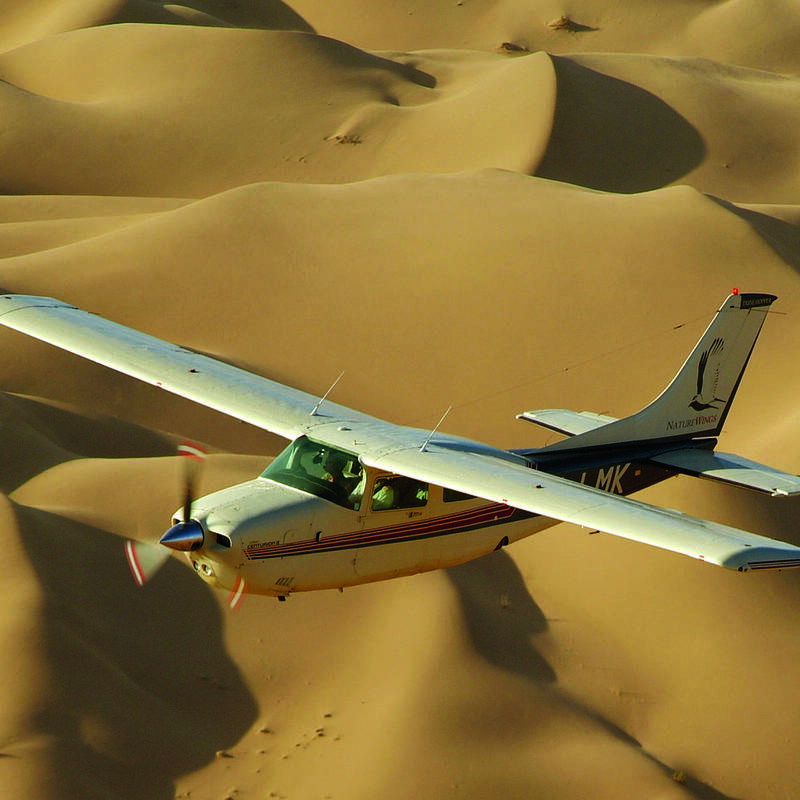 Scenic flights in Namibia
Variable, depending on the flight
Namibia is famed for its stark beauty and boundless desert vistas and there is no better way to soak these in than from the air. A scenic flight gives you a unique perspective on this stunning and varied country, and may even provide a bird's-eye view of areas that are out of reach to those restricted to terra firma.
More about Scenic flights