Kaingo Camp: Our full report
The well-established Kaingo Camp overlooks the Luangwa River from beneath an old grove of ebony trees.
Owned by Derek Shenton and his family, it's one of the few independent camps remaining in South Luangwa National Park. Derek, and his engaging wife Jules, live in Lusaka and are very involved in running the camp, visiting frequently and sometimes helping out with the guiding.

There are six brick-and-thatch chalets at Kaingo, five standard and one family chalet, all of which have uninterrupted river views and their own private deck built over the river, where a light lunch is often served.

The chalets were renovated in 2017 and now have large stone verandas outside under a reed shade roof, with a day bed scattered with cushions, and a table and chairs. Decorated in light cream and blue tones, with locally designed Tribal Textiles fabrics, the chalets feature thatched roofs, stone floors with woven rugs, and sliding pale wood and mesh doors, providing plenty of light into the spacious rooms.

Furniture, from the large wooden shelving unit to the chunky headboards, is locally made, and the very comfortable beds – either twin or king-sized – are covered with cream and blue bedcovers, and surrounded by walk-in mosquito nets.

Solar-powered lamps are placed on dressing tables beside the beds, and in the cupboard you'll find African-print dressing gowns, a wooden box to lock away your valuables plus mosquito repellant and insect spray for the room, plus a whistle, for attracting attention in case of an emergency. On the walls are framed black-and-white photos, taken by Jules, a keen wildlife photographer.

Each chalet has an en-suite bathroom with a shower, flushing toilet and basin, with hot water available all day, while outside under shady trees is a secluded outdoor bath.

The family chalet, also extensively updated in 2017, is set slightly further away from the main area, under a grove of towering Natal mahogany trees. Overlooking the river, the spacious master bedroom has an en-suite bathroom with indoor and outdoor showers and a separate bathtub. An inter-leading door connects the bedroom to the lounge and a separate cloakroom, which makes for either a roomy relaxation area for couples, or a children's bedroom - for family bookings, there is space for up to 4 single beds in this area, though we think it works best with just 3.
With it's own private butler, plus optional private dining and private vehicle access, it's designed to cater for either couples looking for a more exclusive experience or to families or a group of friends.

Towards the river are private shaded decks that overlook the river, one for each chalet. Comfortable chairs and a table make these a great spot to sit and watch the river activity during the afternoon siesta.

Kaingo's lounge and dining area, locally known as a chitenge, has a thatched roof and open sides with an airy and cool feel to it. At its heart is an amazing bar crafted from the huge trunk of an ancient leadwood tree – which has been in the camp since we first visited in 1995. A sofa and light-coloured directors' chairs are arranged around a coffee table set with wildlife books and magazines, and to one side is a large wooden dining table, which is lit by lanterns at night. Just outside is the campfire, where tea and coffee are served in the early morning. A short distance behind the chitenge is a little curio shop.

Below the chitenge, built out over the river, is the lounge deck, a lovely, spacious spot with a number of comfortable chairs and sofas, several nature books, and a telescope for observing the birds and any animals along the riverbank.

Unlike most safari camps, Kaingo usually operates three activities per day. These include game drives (day and night) and walking safaris, all run by excellent guides.

There is a high density of game and birdlife in the Kaingo area, which you can enjoy from open-topped 4WD vehicles. Derek has also personally seen to grading the roads in their area, which makes for a smoother ride than usual on game drives. For keen photographers, Kaingo provides clamp stabilisers, beanbags and camera dust covers on the vehicles, and they never take more than two guests per row of seats – so you're guaranteed a 'window' seat. (Their vehicles typically have three rows with three seats in each, but the middle seat in each row is usually empty, and handy as a place to put 'kit'.)

The area around Kaingo Camp is fantastic for game, and on our most recent visit, in September 2017, we saw plenty of elephant, buffalo, puku, kudu, and lion (including the large 'Hollywood' pride, so called because they have been the focus of so many nature documentaries). Particular highlights included watching two leopards fighting over an impala kill, and three young lion cubs learning to play fight with each other.

Kaingo Camp also has a number of stunning photographic hides, which will form the basis of your third activity. These include the carmine bee-eater hide (best in September and October), which is normally a boat moored in front of a carmine colony. There is also the two-tier hippo hide, built into the riverbank beside a deep hippo-filled pool, as well as the elephant hide, overlooking a spot where elephants often cross the Luangwa River. On our last visit, a further 'mobile hide' had been set up overlooking a natural waterhole just back from the main riverbed, where we watched white-fronted bee-eaters hawking for insects, and a huge breeding herd of elephants intimidating a mischievous group of baboons. These hides help to make Kaingo a really good choice for photographers; indeed, we're told that a BBC cameraman who spent ten days in their hippo hide said it was the best hide he'd ever used for filming.

The Elephant Hide Star Bed, for exclusive use of Kaingo's guests, is a wonderful viewing platform just next to a main elephant crossing point. Sometimes visited during the day to watch the elephants, it's more commonly used for sleep outs – a magical experience, and one we'll never forget! From your bed up on a wooden platform high in a tree, you'll lie under your mosquito net, listening to the whooping hyena, chorus of cicadas and elephants munching. Then wake in the morning to ground hornbills 'banging their drums'. Speak to us if you'd like to include this experience in your visit.

Since 2007, Derek and Jules have been working in collaboration with Mrs Hilda Hampondo on the Hanada Project, which helps orphans and vulnerable children in the Mfuwe area. Over the years, the project has resulted in the completion of a pre-school and a vegetable garden, which supplies the children with one good meal a day. The orphanage is now run in conjunction with Project Luangwa, a collaboration between several camps in the area, and visits to the projects are also an option from camp.

The Kaingo Camp team is very flexible about activities. If there's a particular hide that you want to visit, or activity that you want to do, then it is important that you make this clear to the managers when you arrive … and chat with them about when this can be arranged.

Note that Kaingo combines naturally with its sister camp, Mwamba Bushcamp, which is only a morning's walk or game drive away.
Our view
If there is a 'cookie-cutter template' for a safari camp, Derek and Jules have always ignored it; Kaingo operates with a style of its own – which we find a refreshing change. It's a welcoming camp, very informal and with a very relaxed feel. We've found the service to be personal, the guides engaging and knowledgeable, and the game activities well organised and productive. We love having three activities a day, and the enthusiasm that goes into these, and the hides add an extra dimension to a safari here, especially for keen photographers.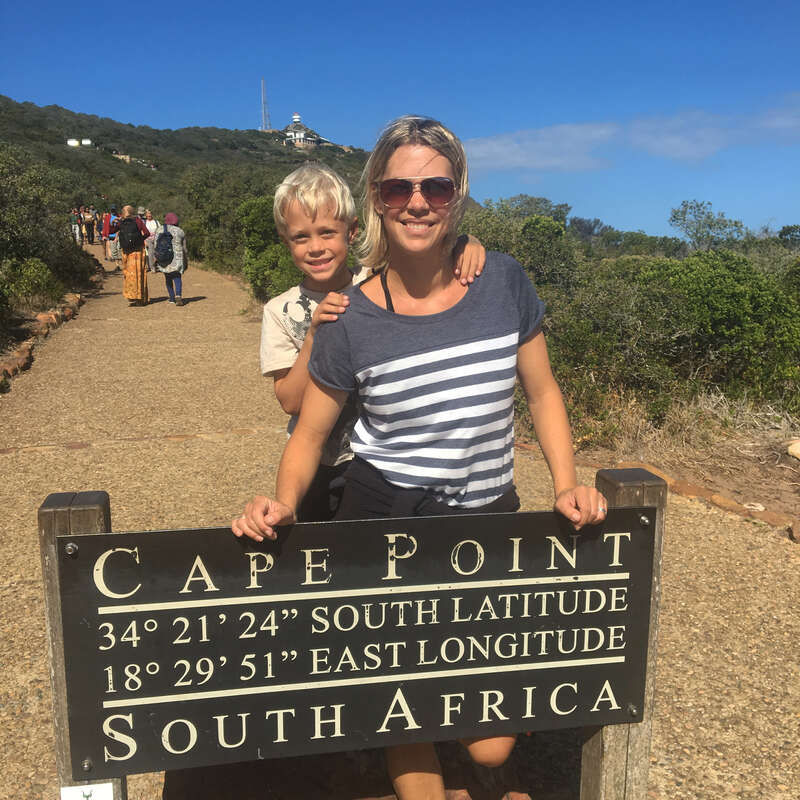 Geographics
Location

Ideal length of stay

We recommend a minimum of 3 nights, although 5–8 nights would be ideal for a combined stay at Kaingo and its sister camp, Mwamba Bushcamp – and possibly a sleep-out night.

Directions

Fly to Mfuwe airport and transfer by road to camp. The drive, partly through villages and partly through the national park, takes approximately three hours.

Accessible by

Fly-and-Transfer
Food & drink
Usual board basis

Full Board & Activities

Food quality

We've visited Kaingo Camp many times, most recently in September 2017, and each time their food has been very good. The kitchen is able to cater for vegetarian and vegan requests, as well as a range of dietary requirements. We particularly like the fact that they grow most of their own fruit and vegetables on their private property in Mfuwe, which means it is delivered fresh to the camp on a regular basis.

Breakfast, usually tea, coffee, fruit and freshly baked pancakes or muffins, is served around the campfire before the early-morning activity.

Brunch is served on your return, around 11.00am, and is generally served buffet style. As well as continental breakfast options, including French toast with home-made chocolate peanut butter, we were able to choose from a chickpea and date salad, chicken and vegetable skewers, pork sausages and grilled tomatoes, cherry tomato quiche and fish cakes with a herby dipping sauce.

Afternoon tea, with freshly baked cake or scones, and often a savoury option, along with a choice of tea, coffee or homemade iced rooibos tea, is served on the lounge deck, before heading out on your evening game activity.

In the evening, there are drinks at the leadwood bar before dinner at around 8.30pm. Served from a set menu, a refreshing chilled pea and mint soup to start with was ideal, given the heat of the day, and was followed with jerk chicken breasts, served with crushed garlic potatoes and green beans. For dessert we enjoyed a brandy chocolate cake with fresh orange and crème fraîche.

Special interests
Birdwatching

The main deck at Kaingo and your private deck looking over the Luangwa River are great spots for birdwatching in Zambia. Between September and October, you can spot thousands of carmine bee-eaters from a special hide located below a nest site in the riverbank.
See ideas for Birdwatching

Photography holidays

With specialist hides for carmine bee-eaters, hippos, elephants and general wildlife, Kaingo is ideal for photography holidays in Zambia. Their vehicles have beanbags and dust covers, and the guides have been trained how to position vehicles with photographers in mind.
See ideas for Photography holidays

Wildlife safaris

Kaingo is in an area of South Luangwa National Park with high densities of more common species, as well as endemics such as Crawshay's zebra, Cookson's wildebeest and Thornicroft giraffe, making this an excellent spot for wildlife safaris in Zambia.
See ideas for Wildlife safaris
Children
Attitude towards children

Kaingo is happy to consider children over the age of 10 who are sensible and well-behaved.. Families with children under 12 years are required to have their own private vehicle, and the under-12s are not permitted to join walking safaris.

Property's age restrictions

Kaingo Camp prefers children over 10 years of age.

Special activities & services

Children receive a Kaingo Kids activity booklet on arrival.

Equipment

Kaingo has a dedicated family chalet, which can accommodate a family of up to six people.

Generally recommended for children

This is a wild camp that is better suited to older children, due to the activities on offer.

Notes

Children will need to be constantly supervised by their parents as the camp is on the edge of the Luangwa River – often with steep drops – and is not fenced, so animals do roam through.
Our travellers' wildlife sightings from Kaingo Camp
Since mid-2018, many of our travellers who stayed at Kaingo Camp have kindly recorded their wildlife sightings and shared them with us. The results are below. Click an animal to see more, and here to see more on our methodology.





Spotted Hyena
100% success










Sable antelope
0% success
Communications
Power supply notes

Kaingo has a back-up generator on site. UK-style 3-pin sockets are located in each of the rooms for charging batteries.

Communications

This is a bush camp so you should consider yourself out of communication for the duration of your stay. There is no cellphone reception, but Kaingo has a phone and internet for office use, which can be used by guests in an emergency.

TV & radio

There are no radios or TV's here.

Water supply

Borehole

Water supply notes

Showers, baths and handbasins are plumbed in with hot and cold water available. There are flush toilets in each bathroom.
Sustainability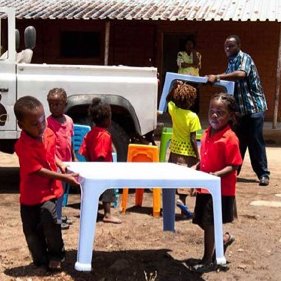 Supporting education for Zimbabwe's orphans
Translated as 'place of the leopard', Kiango Camp is known for the well-established network of photographic hides, offering outstanding game concentrations while keeping away from mass tourism. With a history of three generations of wildlife conservation in Southern Africa, the owners of Kiango Camp made supporting the local community is a top priority.
Project Hanada is perhaps the leading light of the camp's commitment to responsible tourism, which involved building a pre-school to help the orphans in the Mfuwe region. Funded directly by the owners and supplemented by guest donations, the project consisted of three phases - sinking a well for clean drinking water, constructing an office building, a long-drop toilet and a place for the children to play and eat. The camp owners also donated their tailor to teach several local ladies how to make items to sell at a local craft market, thus generating an ongoing source of income for the project and employment.
To maintain consistent funding for the project, in 2009 Kiango Camp partnered up with other like-minded lodges to form Project Luangwa. The charity oversees multiple community projects such as the building of schools and sponsoring of children in need, and is funded by the conservation and community levy charged by the participating lodges.
Project Luangwa has a policy of encouraging the community to manage their own projects to decrease reliance on aid. Therefore, the final stage of the Hanada Project consisted in making sure the community can run a business to support a pre-school for orphans and vulnerable children. Seven sewing machines have been provided and local ladies have formed a committee and plan to make items for sale such as school uniforms and other clothing.
Today, Hanada is totally managed and further developed by the community under the guidance of His Highness Chief Mnkhanya.
See more great sustainability projects in Zambia
Health & safety
Malarial protection recommended

Yes

Medical care

The closest doctor is in Mfuwe (1¼ hours' fast drive away). For emergencies Kaingo has links to a flying-doctor service.



Canoe transfer warning: Canoe river crossings are arranged on transfers between Kaingo Camp and Tafika or Nsefu camps. Guests, assisted by the Kaingo team, will transfer across the Luangwa River on a canoe taking 1-3 minutes. Please be aware that no life jackets are provided for this crossing.

Dangerous animals

High Risk

Security measures

Guests are not allowed to walk around alone after dark and are escorted to their chalets at night. There is a whistle next to each bed in case of an emergency.

Fire safety

There are fire extinguishers in the main area, kitchen, and behind each chalet. Fire hoses are also dotted around the site.
Activities
4WD Safari

Birdwatching

Cultural excursion

Fly-camping

Guided walking safari

Night drive
Extras
Disabled access

On Request

Laundry facilities

A complimentary laundry service is included, except for ladies' underwear, for which washing powder is provided in the bathrooms.

Money

No exchange facilities are offered.

Accepted payment on location

The camp is unable to take card payments.
Payments for any extras may be made in cash; ideally in Zambian kwacha, but US dollars,UK pounds and euros are also accepted.

Room types at Kaingo Camp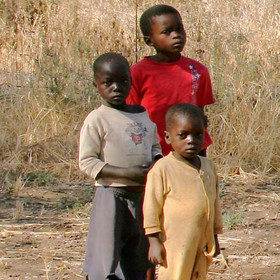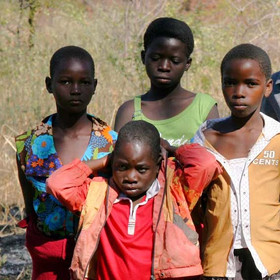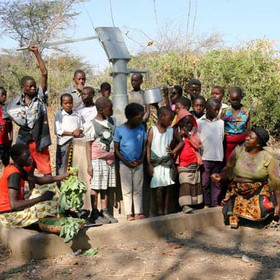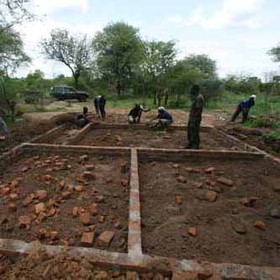 Hanada Project
The Hanada Project was initiated by Mrs Hilda Hampondo, together with some local ladies who wanted to try and help orphans in the local Mfuwe area. They rented premises with the help of NGOs, donations and local charities, and started supporting the extended families of orphans with all kinds of goods, including seeds, food and clothes.

In 2007, Mrs Hampondo and her team approached Derek and Jules Shenton – the owners of Kaingo and Mwamba camps in South Luangwa National Park – and asked for their support to build a proper infrastructure on a new site close to Mfuwe International Airport, which was kindly donated by Chief Mhukhanya. In collaboration with Derek and Jules, the ladies from Hanada proposed a building plan for an orphanage.

Phase 1. During 2007, a well was built on the site to make fresh water for drinking and washing available. Water is also needed for the mixing of building materials, and with the construction of a well, the cornerstone for the building project was laid.

Phase 2. The building work continued after the rains in early 2008, and by the end of the year, the office/kitchen/storeroom building was completed. The rooms are currently used for a sewing project.

Phase 3. Phase 3 started in June 2009, and consisted of several projects. One was the construction of a chitenge, a large thatched roof building, to function as an area for children to play and eat. A long drop toilet and the sinking of a bore hold were also completed.

This third phase further includes the construction of a chicken run housing 50-70 chickens, and the preparation of land to grow vegetables. Eggs and vegetables will then partly supply the children with food, and partly be sold at a local market in Mfuwe to support the building project and the education of the orphans. A food programme is also planned, which will hopefully supply as many children as possible with one square meal per day and additional care packages; families in desperate need of food will be supplied with further monthly packages.

Almost all of the money for this work came directly from Derek and Jules, partly supplemented by guest donations.

In 2009 Derek and Jules also heard about the desperate cause of Veronica Lungu - one of the vulnerable children in Mfuwe who was suffering from a sever goiter that effected her eating and breathing. Veronica spent many months in Lusaka based in Derek and Jules family home, whilst she underwent various treatments to have the goiter removed. This has now been successfully done and she has even retained her voice!

Hanada's sewing project
To further support the Hanada Project, Derek and Jules donated the time of their tailor to help Mrs Hampondo initiate a sewing project. He trained two of her team and Mrs Hampondo herself, in how to use sewing machines – a number of which were kindly donated to the ladies. They are now producing wrap skirts and children's clothing, which are then sold at the craft market in the grounds of
Tribal Textiles
.
The Future of the Hanada Project
In 2009, Jules and Derek grouped together with other lodges keen to make a difference in South Luangwa and formed 'Project Luangwa'. This is with the idea of ensuring that the people of the Luangwa Valley gain the full benefit of tourism – by supporting community and education projects as well as local business development. The participating lodges have added a conservation and community levy to their rates which funds the administration costs of Project Luangwa. This means that 100% of any donations made to projects can do directly to them.
Though Derek and Jules are still very much involved with the Hanada project and remain entirely responsible for its fundraising – Hanada now falls under the administration of Project Luangwa. In conjunction with Project Luangwa, it has now been decided that a better use of the orphanage site and buildings would be to start a pre-school for vulnerable children. In Zambia grades 1-7 are free, whereas pre-school is only available for a fee that most extended families simply can not afford. Whilst the funding and building of a full orphanage and accommodation may take many years – a pre-school can offer support to these children much more immediately.
It is hoped that the sewing project and further donations will support the teachers wage, and the development of the vegetable garden to provide as many children with one square meal a day as possible.
Expert Africa's contribution
As expected, a lot of money is needed to successfully complete and run a pre-school, and at the same time further support the orphans. For example, the drilling of the borehole (including a water tank and piping) cost around US$10,000, and the construction of the ablution blocks approximately US$3,000.
Expert Africa
is always happy support charity projects we approve in, and therefore we donated a certain amount of money to Hanada Orphanage, which went into the construction of the office/kitchen/admin building.
Other lodges in South Luangwa National Park
Alternative places to stay in this same area.
---