Our 39 top lodges & safari camps in South Luangwa National Park
Most of South Luangwa's camps aim at upmarket visitors from overseas. Giving the park's remote location, this is not surprising. Most of them can operate for only for five or six months of the year, after which they pack up, returning to rebuild their camps after every rainy season.
Ask us for more details of what's where, and what's likely to suit you best!

---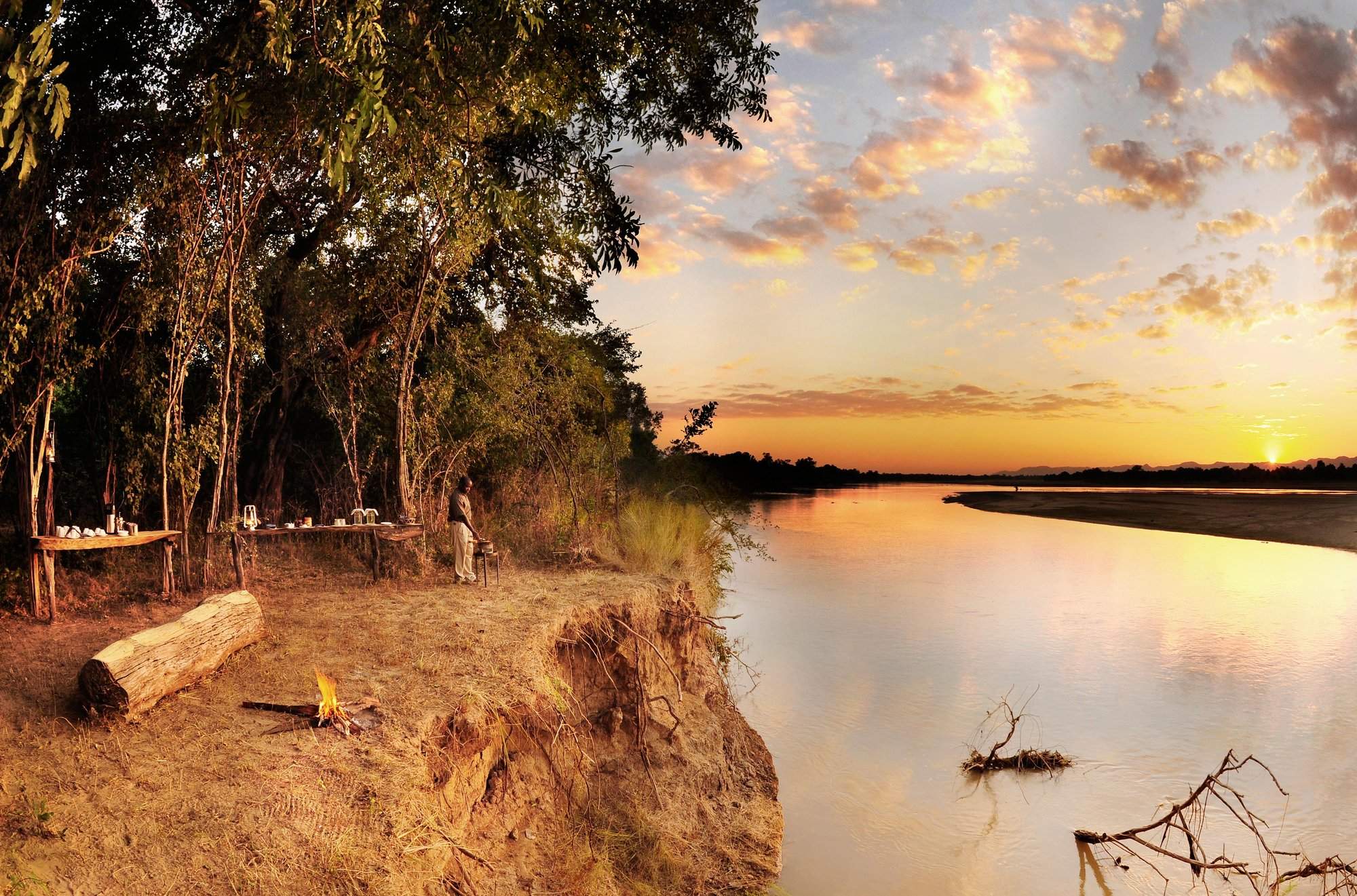 Bilimungwe Bushcamp
A smart bushcamp with four very spacious chalets, Bilimungwe offers interesting walking safaris in pretty riverine woodland, as well as day and night safari drives.
---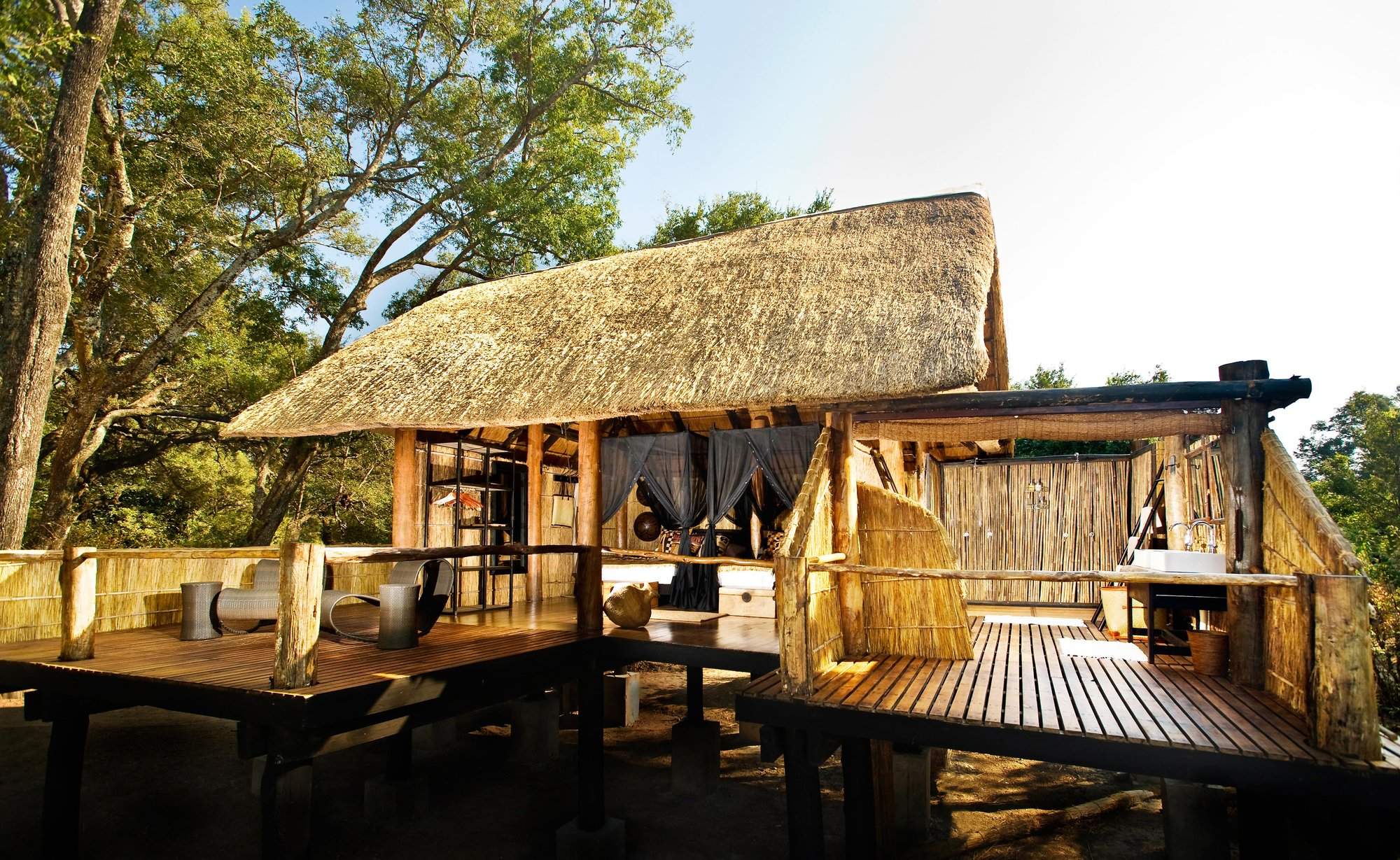 Chamilandu Bushcamp
A very comfortable little bushcamp, Chamilandu has a picturesque setting by the Luangwa River, with a range of habitats that can be explored on foot and by 4WD, day and night.
---

Chichele Lodge
Chichele Presidential Lodge stands within the park on a hill with superb views. Its hotel-like, air-conditioned rooms and child-friendly attitude make it ideal for families or those who don't want to get too close to the bush outside.
---

Chikoko Tree Camp
Chikoko Tree Camp is an excellent small, rustic bushcamp that concentrates on walking safaris, and is run by a top-quality operation.
---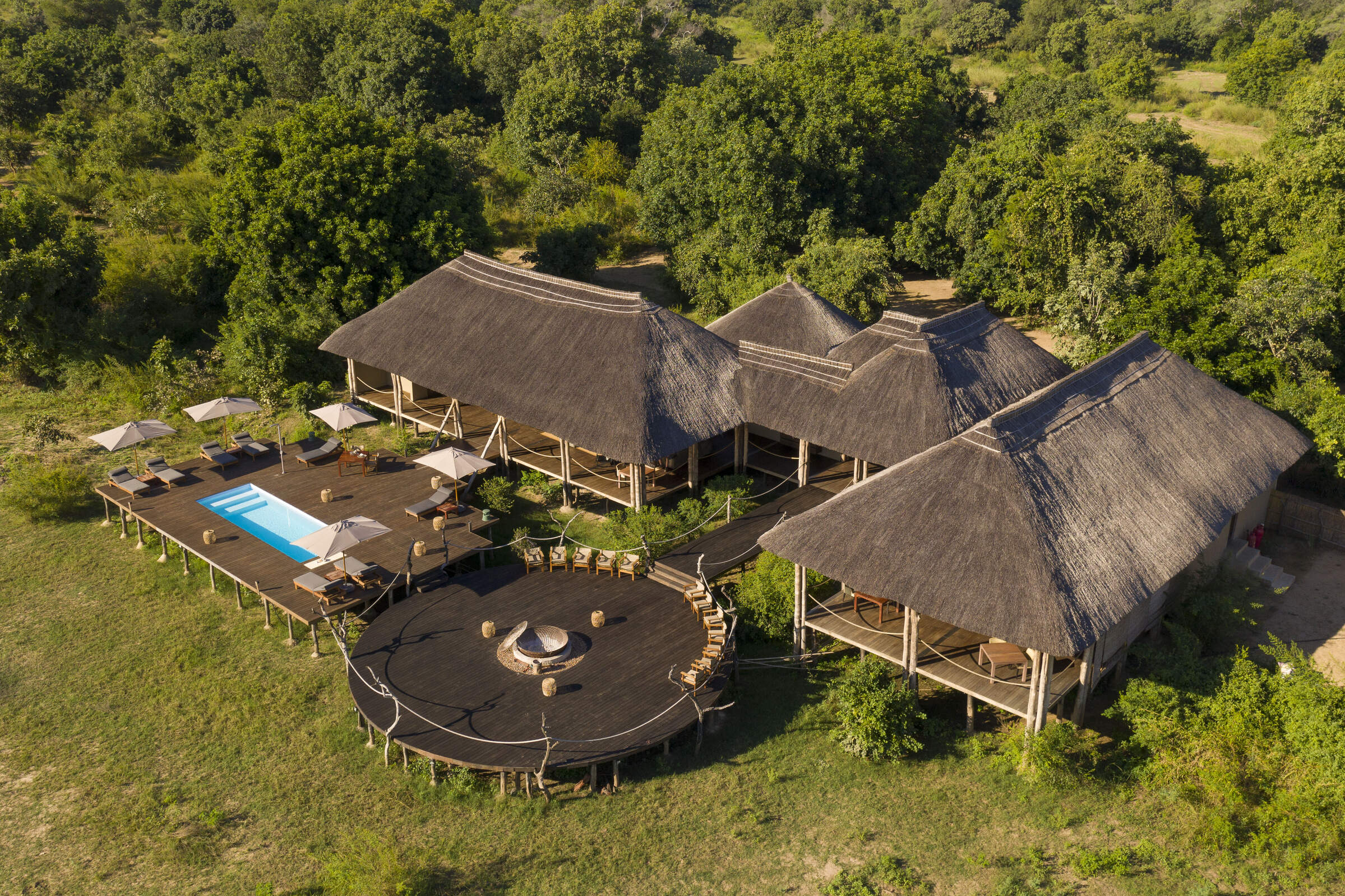 Chikunto
Chikunto Safari Lodge is a new property in Zambia's South Luangwa National Park, sitting on a peninsula of land created by the meandering Luangwa River.
---

Chindeni
Chindeni Bushcamp is a very modern and minimalist camp, which is a far cry from your traditional bushcamp and unlike most of the other camps in South Luangwa.
---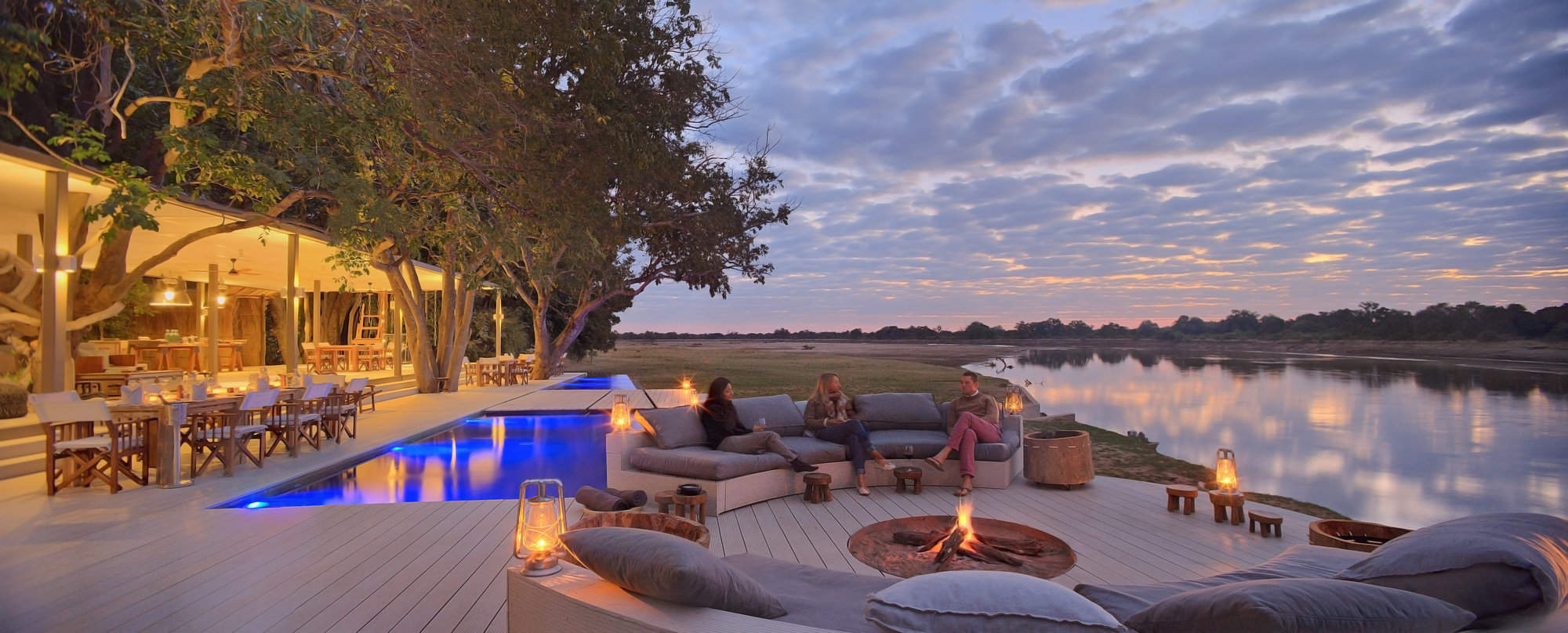 Chinzombo
Opened in early June 2013, Chinzombo offers luxurious and stylish accommodation with very high levels of service and excellent guiding.
---

Crocodile Bushcamp
Crocodile Bushcamp is a great little rustic bushcamp built to high standards that focuses on excellent walking safaris, with the emphasis on top wildlife guides.
---

Flatdogs Camp
A relatively big but very good safari camp, Flatdogs offers value for money with great guiding and good food in a comfortable, relaxed setting.
---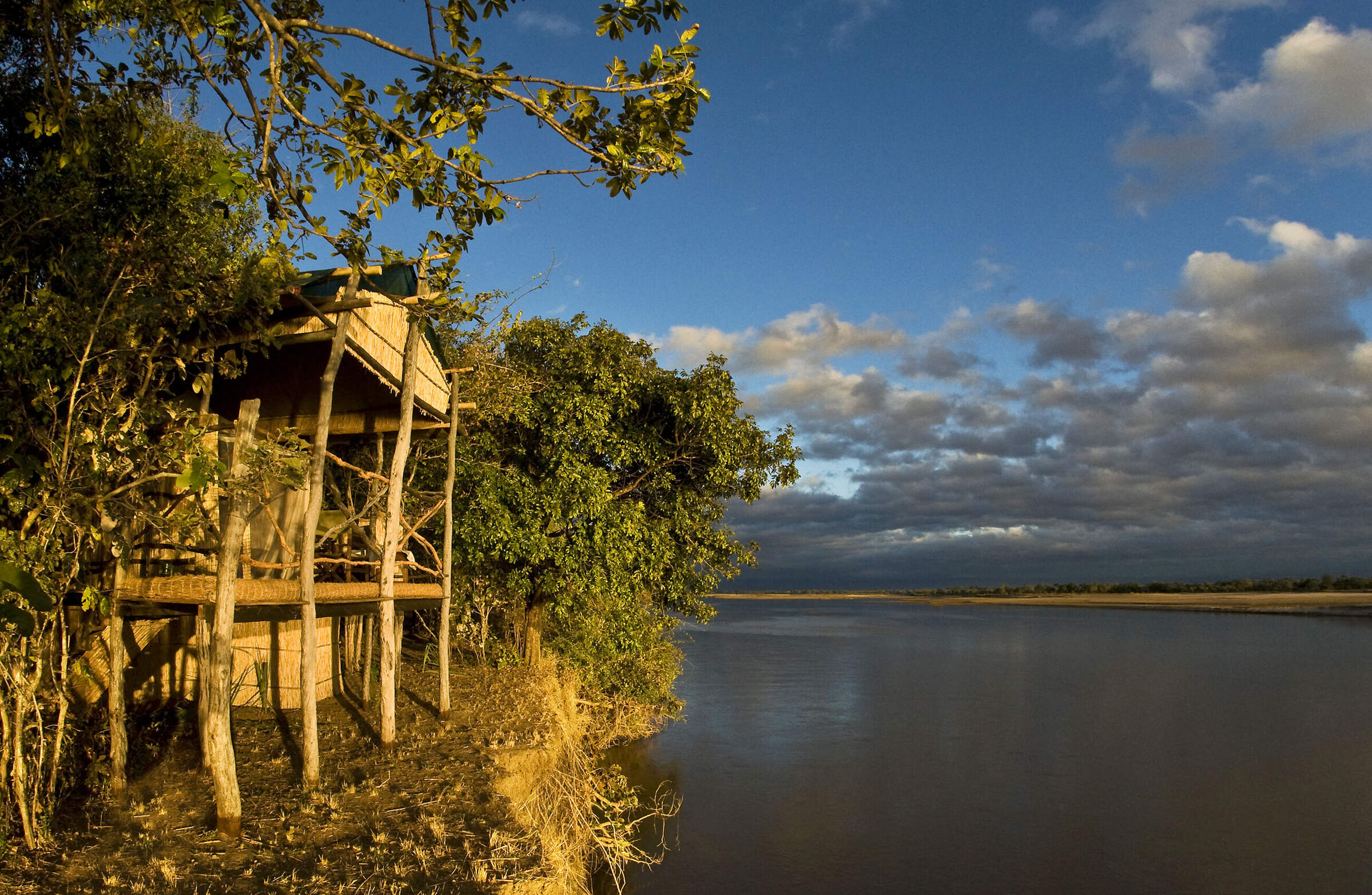 Island Bush Camp
Island Bushcamp is a good-value, rustic, walking-only camp, in arguably one of the most remote parts of the South Luangwa, well away from all other camps.
---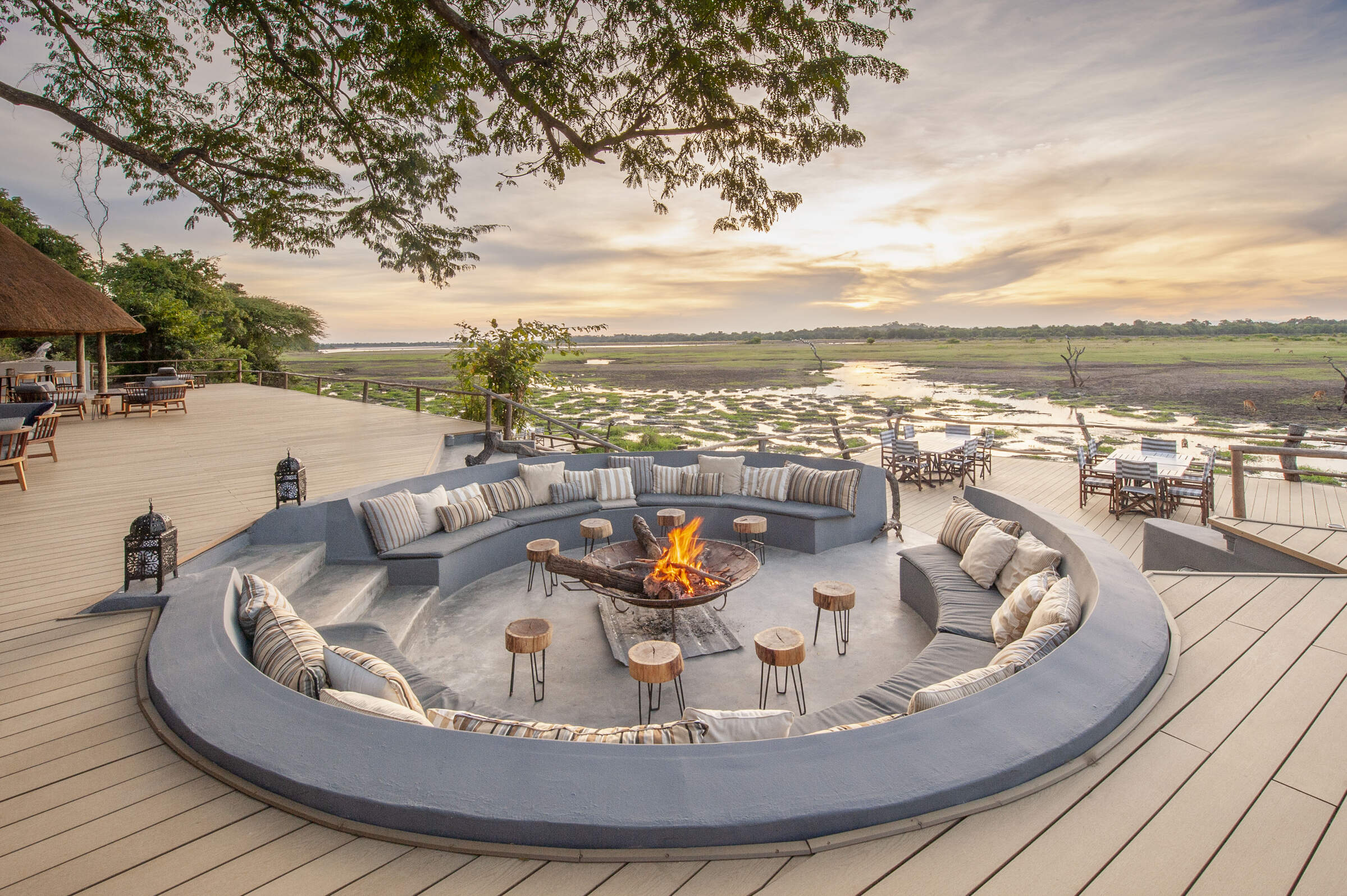 Kafunta River Lodge
Kafunta is a laid-back, friendly and good-value lodge on the outskirts of South Lunagwa National Park.
---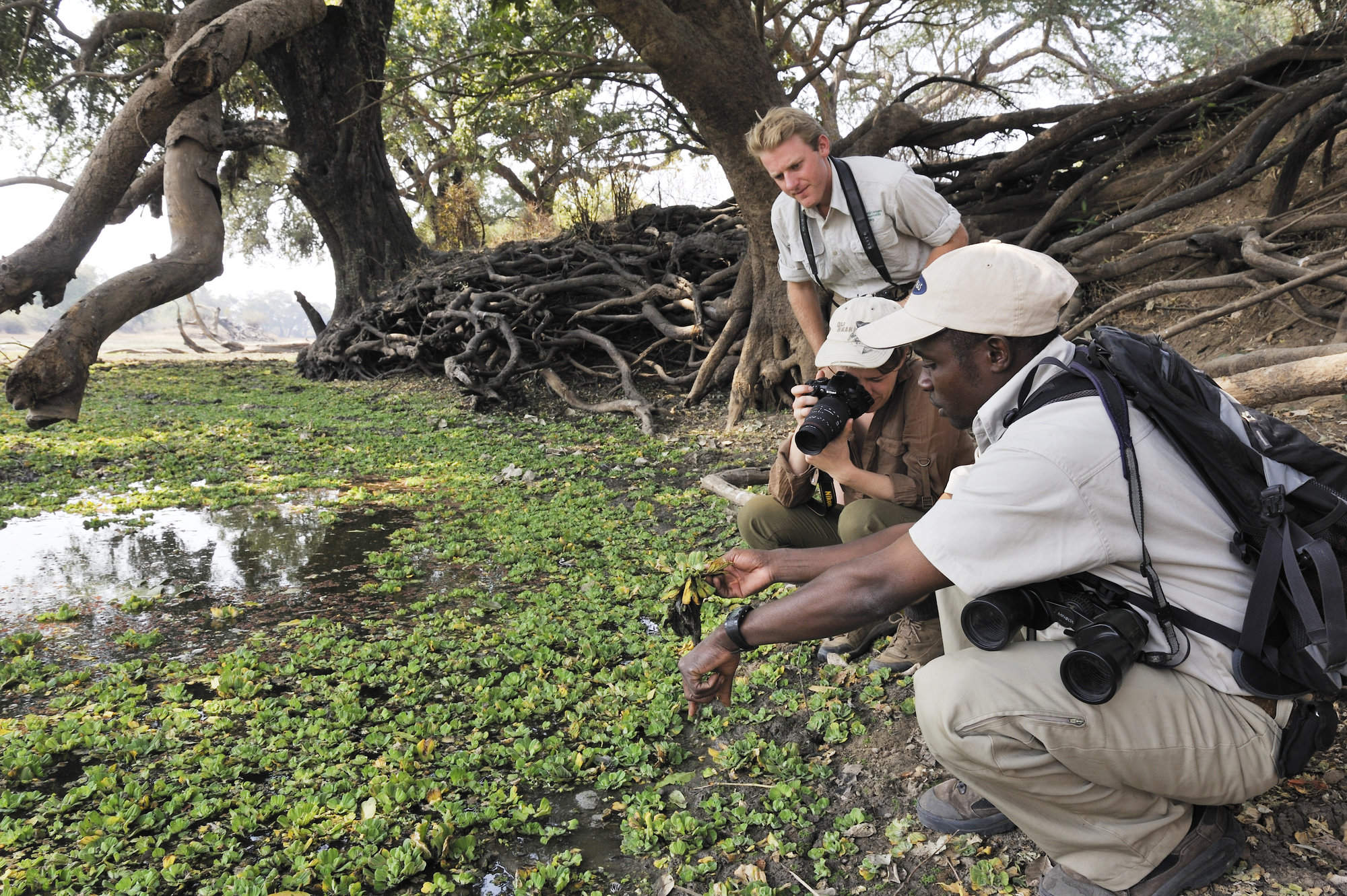 Kaingo Camp
Kaingo Camp is a small, owner-run camp in a quiet but excellent game area of the Luangwa. Photographers will particularly appreciate the camp's series of wildlife hides.
---

Safaris visiting South Luangwa
Just ideas, we'll always tailor-make a trip for you
---
Our travellers' wildlife sightings in South Luangwa
This is their success for sightings in South Luangwa National Park.
Click on a species for more detail. How we work this out.
---







Spotted Hyena
86% success






Sable antelope
3% success


Excursions in South Luangwa National Park
Optional extra day-drips and excursions possible whilst your staying within South Luangwa National Park. Talk to us: these are usually best arranged before you go.
---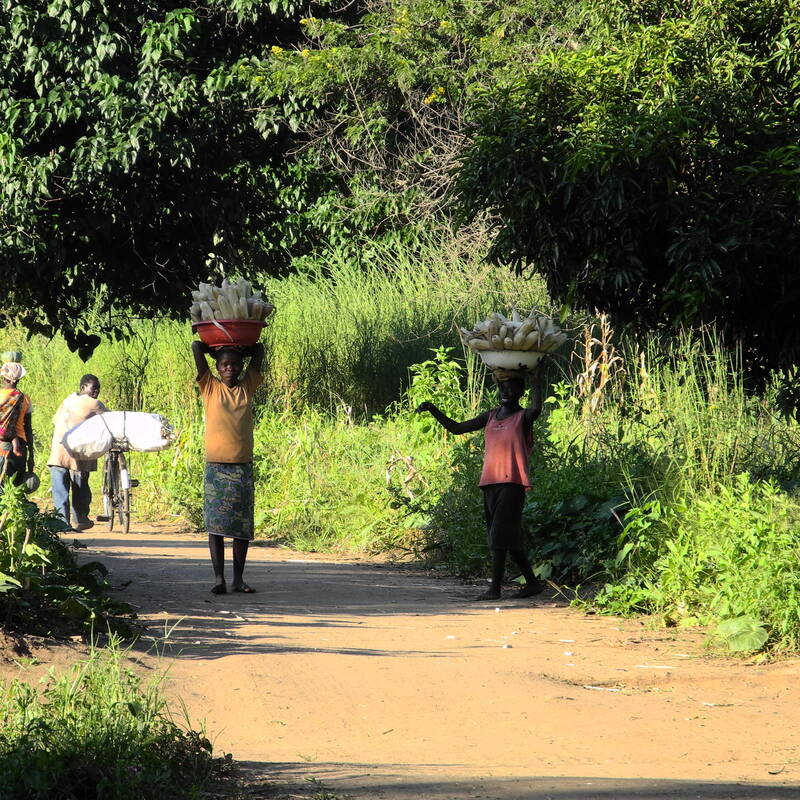 Kawaza Village Visit
Two to three hours
Just outside Zambia's South Luangwa National Park lies a normal, working rural African village which is open and welcoming to visitors to the Luangwa valley. There is nothing artificial or contrived about Kawaza Village, and it offers a rare opportunity to experience and appreciate Kunda culture, and meet local Zambians.
More about Kawaza Village Visit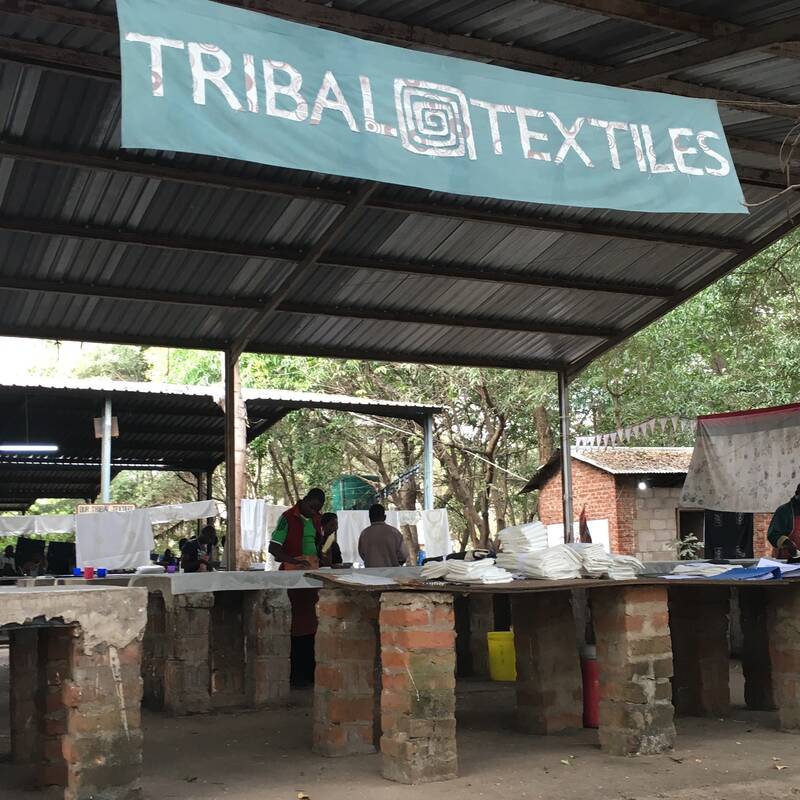 Tribal Textiles Tour
One - two hours
Visit the Tribal Textiles workshop, where hand-painted textiles are produced by more than a hundred local people. The workshop is close to Mfuwe Airport, so is ideally placed for a stop en route to/from the South Luangwa. With products ranging from cushion covers to bags and T-shirts, it's a great place for souvenir shopping while at the same time supporting the local community.
More about Tribal Textiles Tour