34 of our top lodges and safari camps in Okavango Delta Safari Reserves
The area of Okavango Delta offers many lodges and campsites, which spread across the northern and southern side of Moremi Game Reserve.
Ask us for more details of what's where, and what's likely to suit you best!

---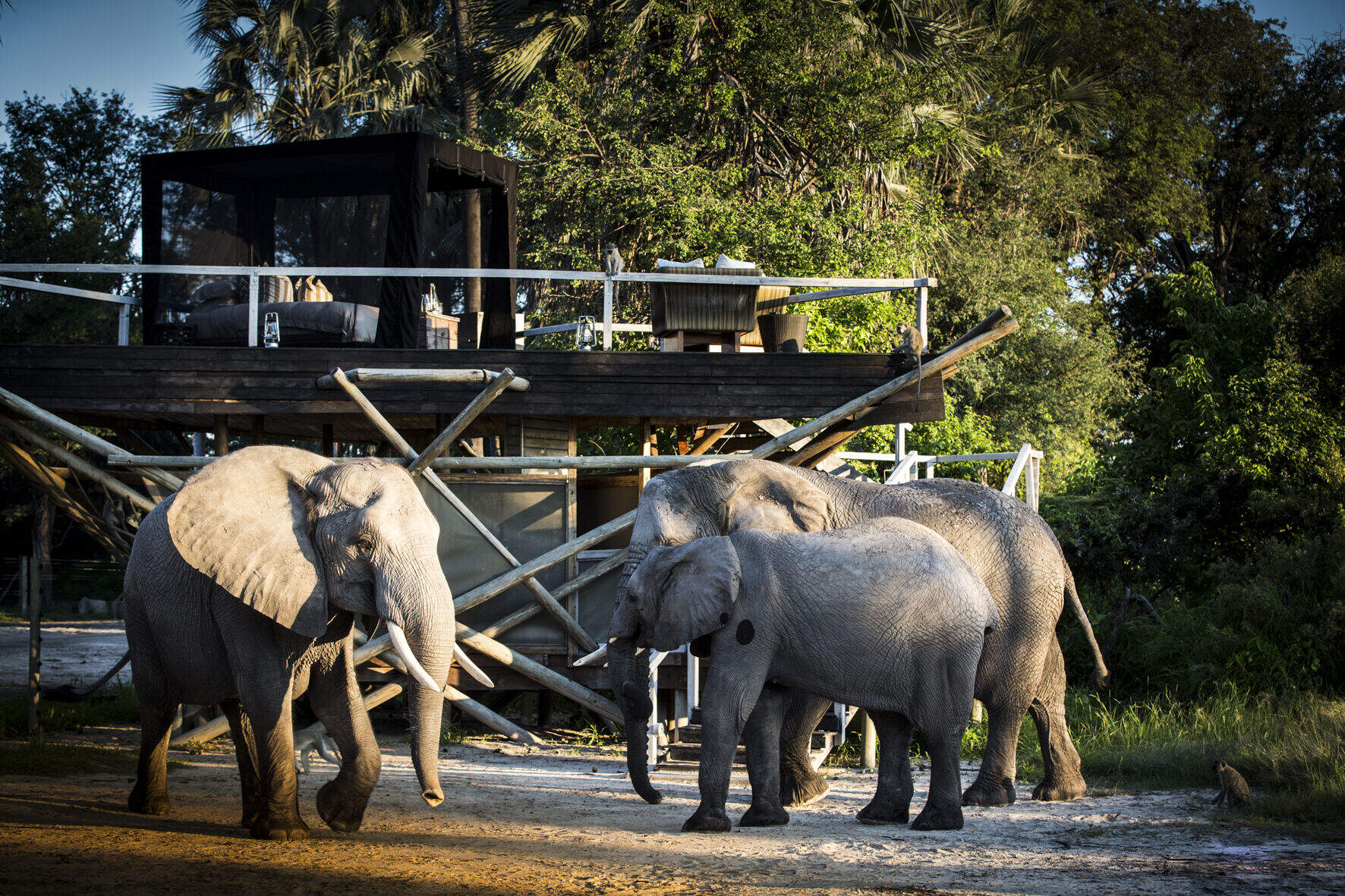 Abu Camp
Abu Camp is an exclusive safari camp on the western side of the Botswana's Okavango Delta - offering superb elephant-back safaris and opportunities to walk with them too.
---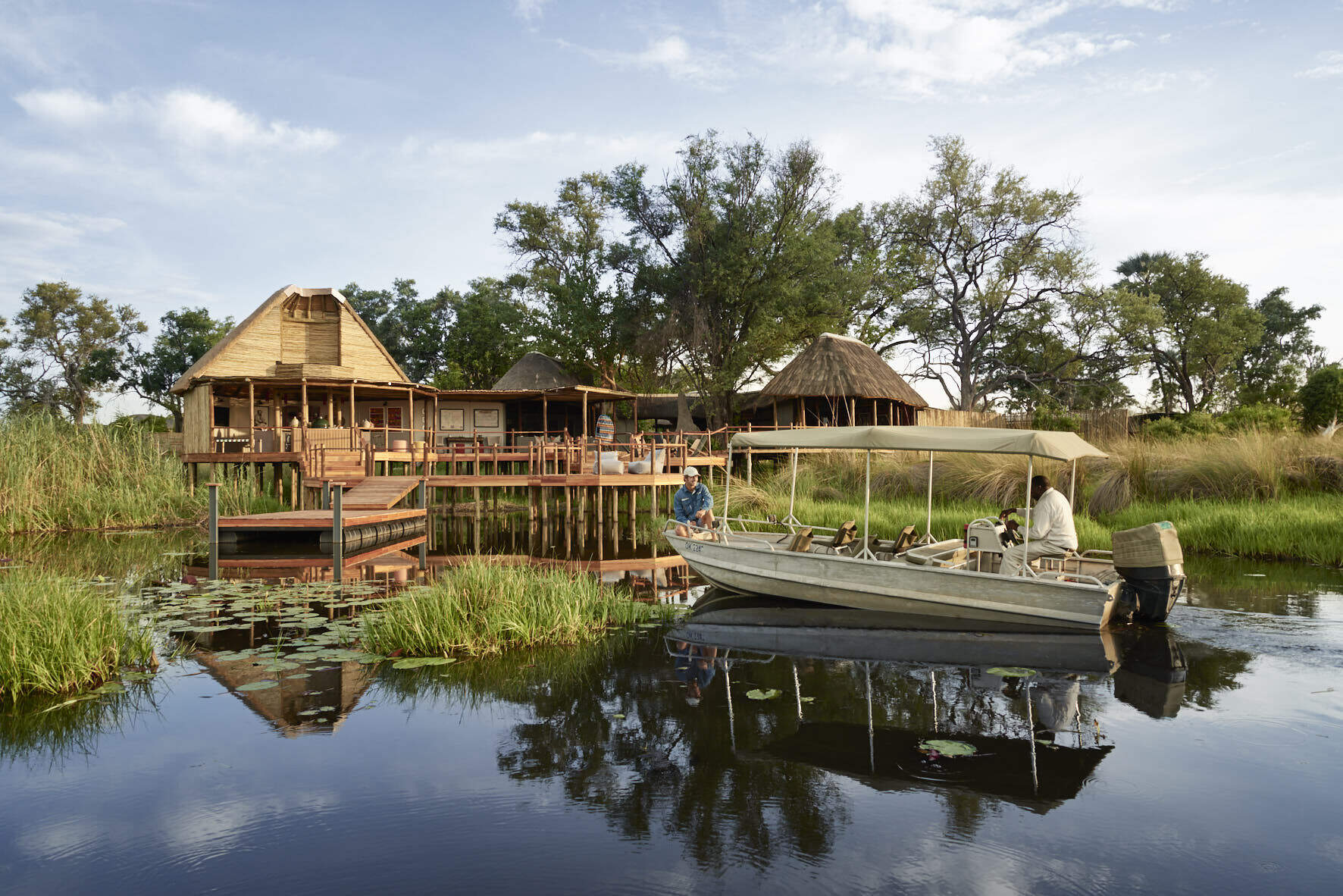 Baines' Camp
Baines' Camp is a well-run, intimate camp in a pretty part of the Okavango, offering a range of activities and the option to spend a morning walking with elephants.
---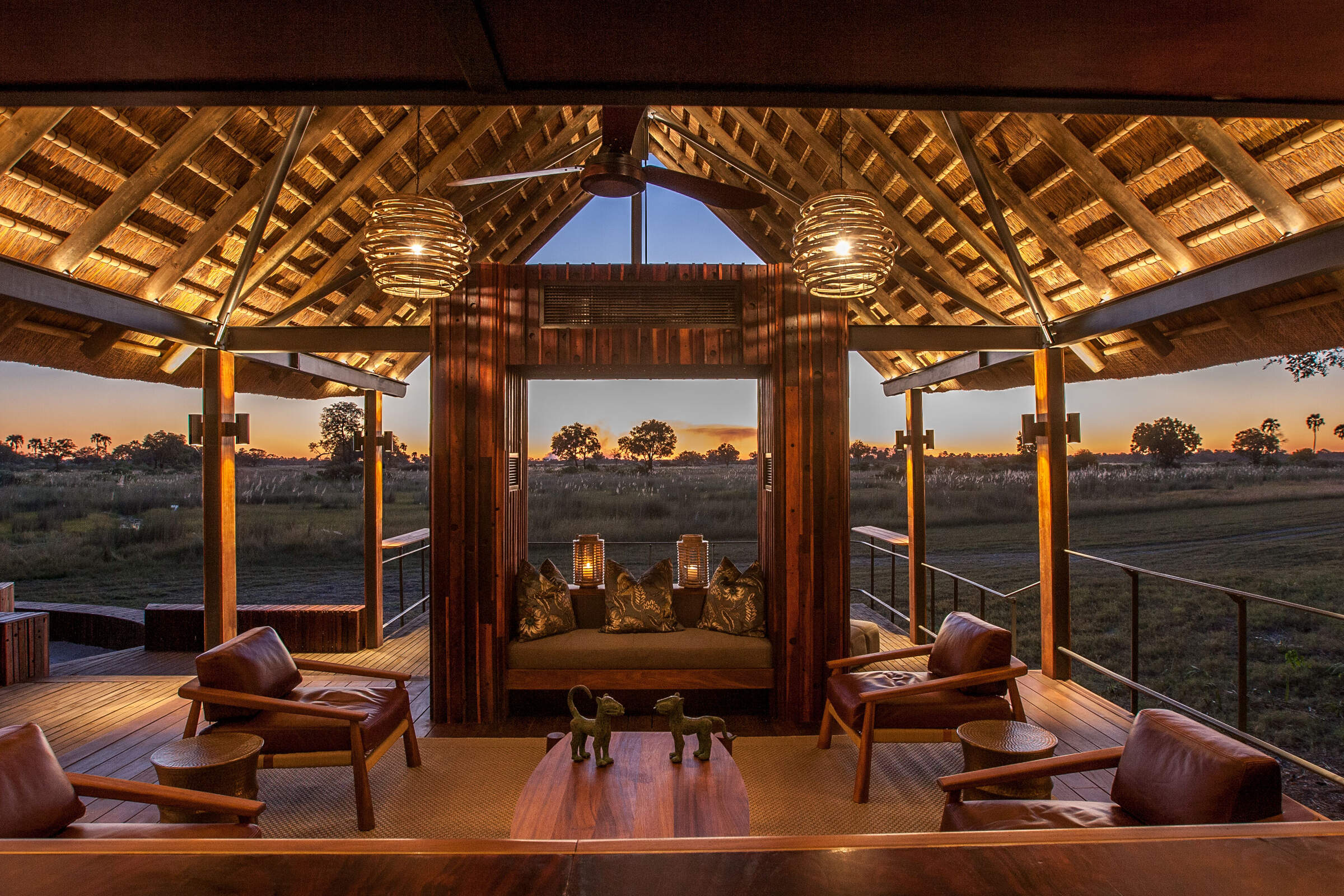 Chitabe Camp
In the southern Okavango Delta, the excellent Chitabe Camp concentrates on dry-land safaris in an area that we've found particularly good for wild dog sightings.
---

Chitabe Lediba
Chitabe Lediba, in Botswana's southern Okavango Delta, is a small family friendly safari camp; it offers great dry-land safaris and in our experience consistently delivers good game sightings.
---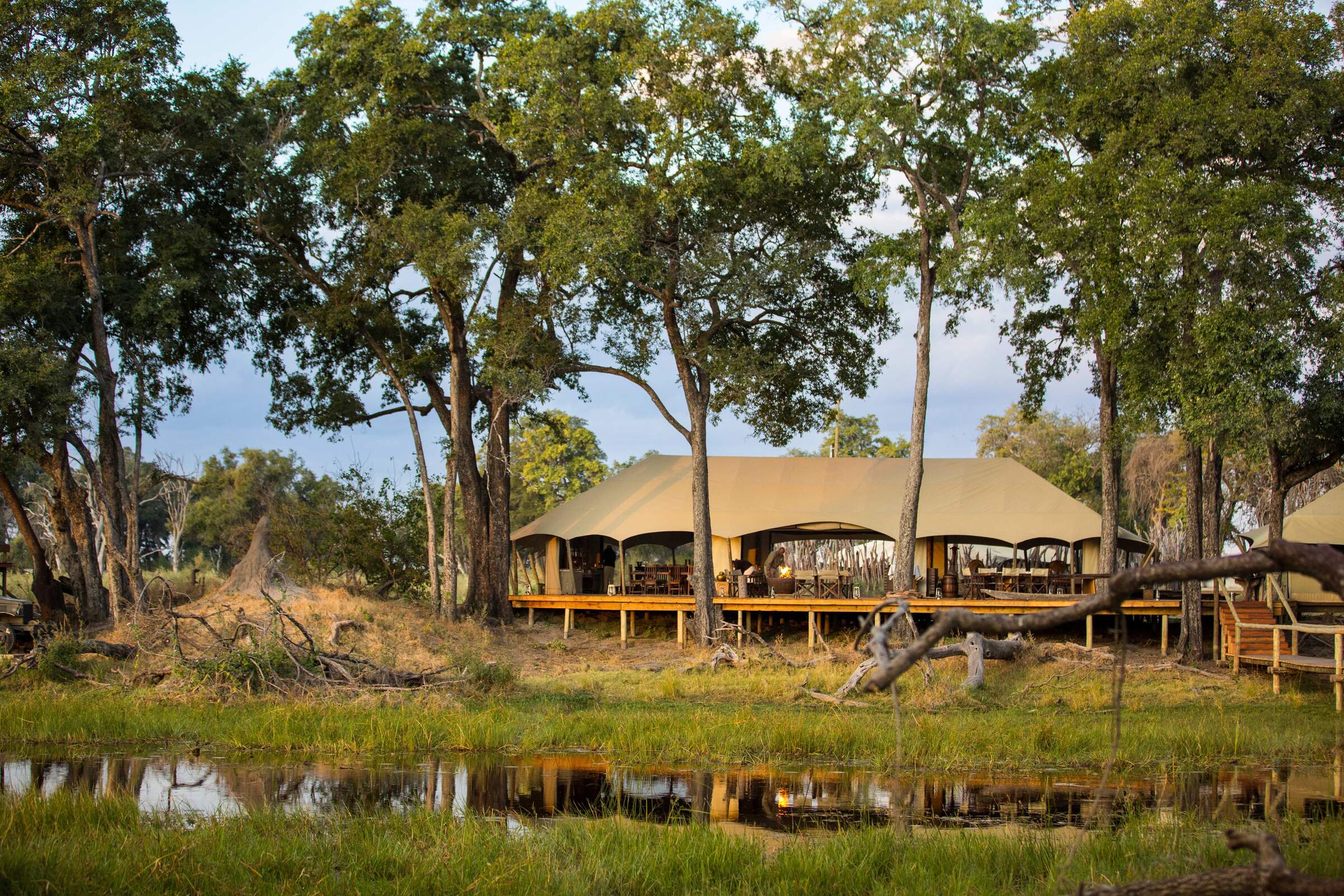 Duba Explorers Camp
Intimate and elegant, Duba Explorers Camp promises a firm safari focus in a remote corner of the Okavango, led by a team who value the highest guiding and hosting standards.
---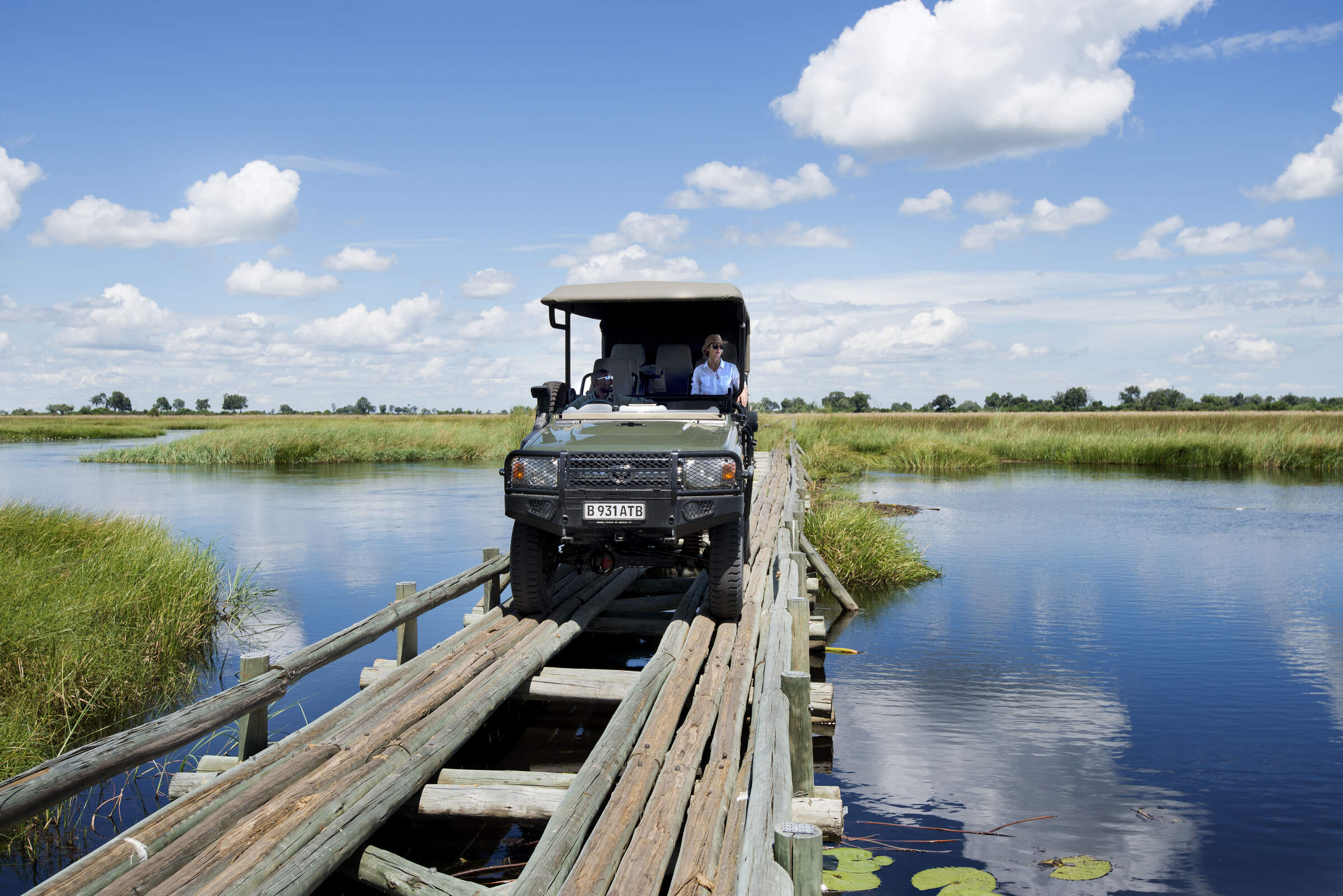 Duba Plains Camp
Duba Plains Camp is a traditional safari camp, best known for the thrilling lion and buffalo interaction that is often found here in broad daylight.
---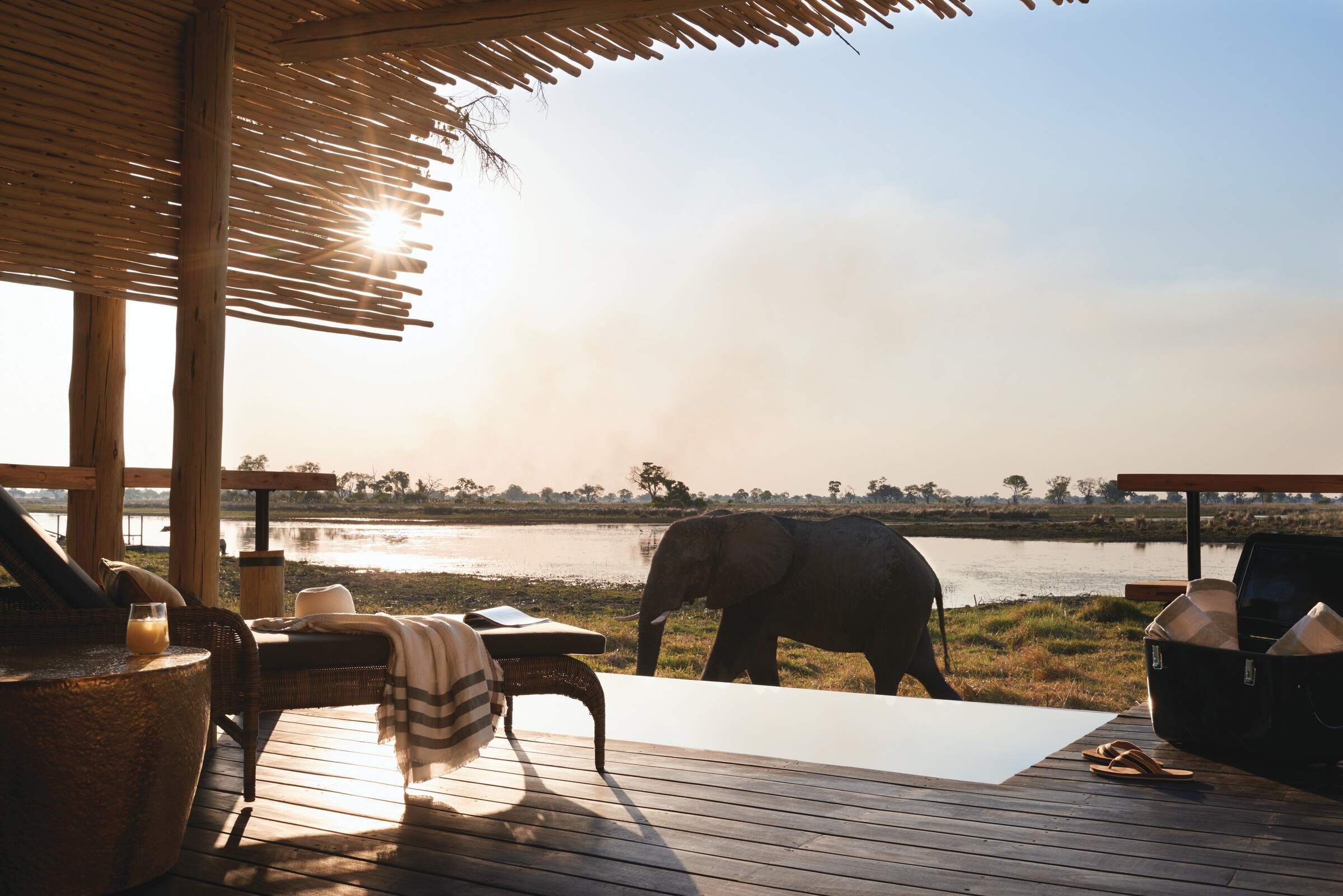 Eagle Island Lodge
Eagle Island Lodge is a luxurious camp with international-style facilities including air conditioning and intercom in each room; offering water based activities in the Okavango Delta.
---

Footsteps across the Delta
Small and very rustic, Footsteps across the Delta focuses on walking safaris; it also runs a special children's programme so is particularly suitable for families.
---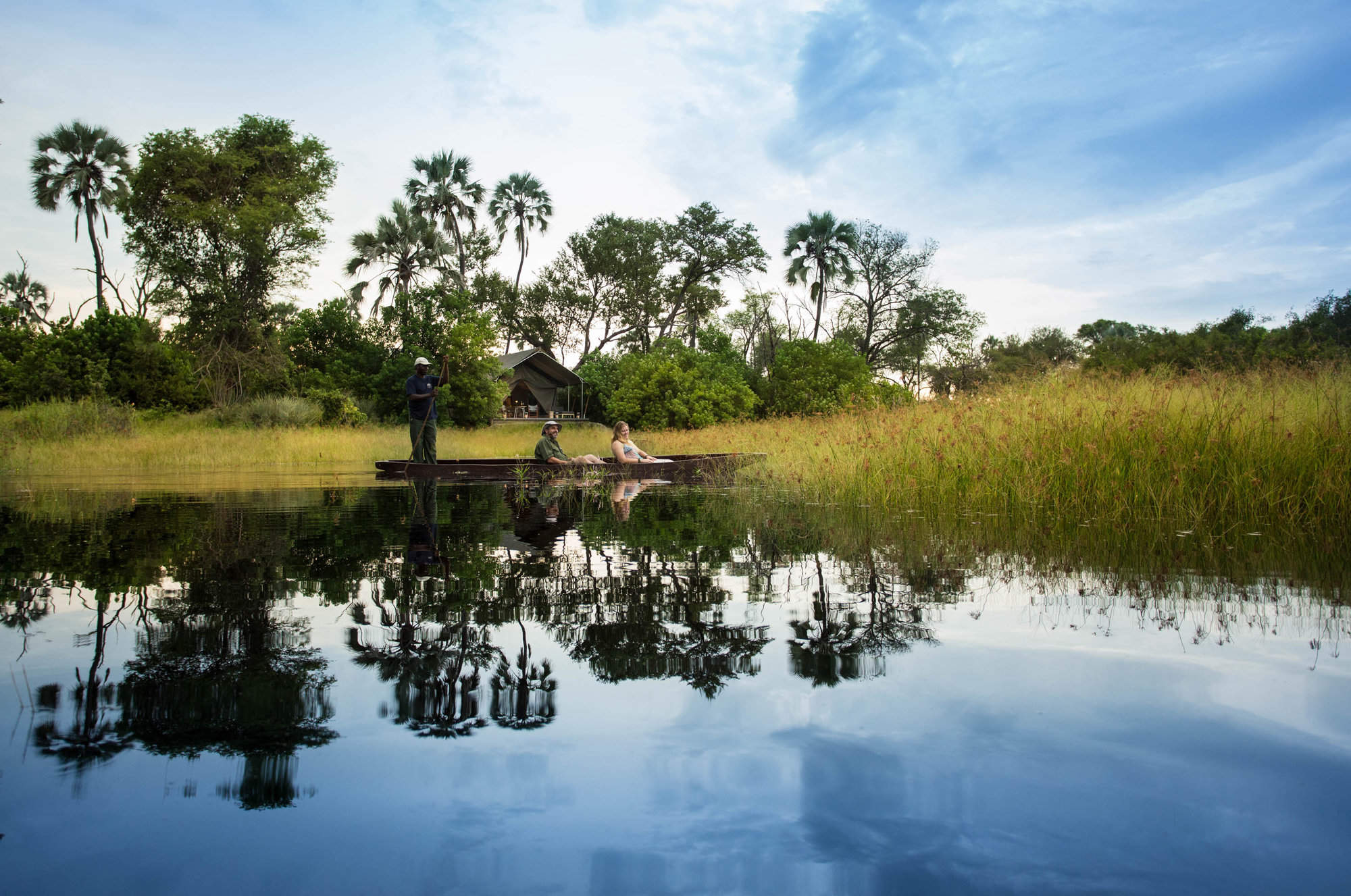 Gomoti Plains Camp
Overlooking a tributary of the Gomoti River, Gomoti Plains Camp is a classically designed camp with very comfortable tents in a good game-viewing area.
---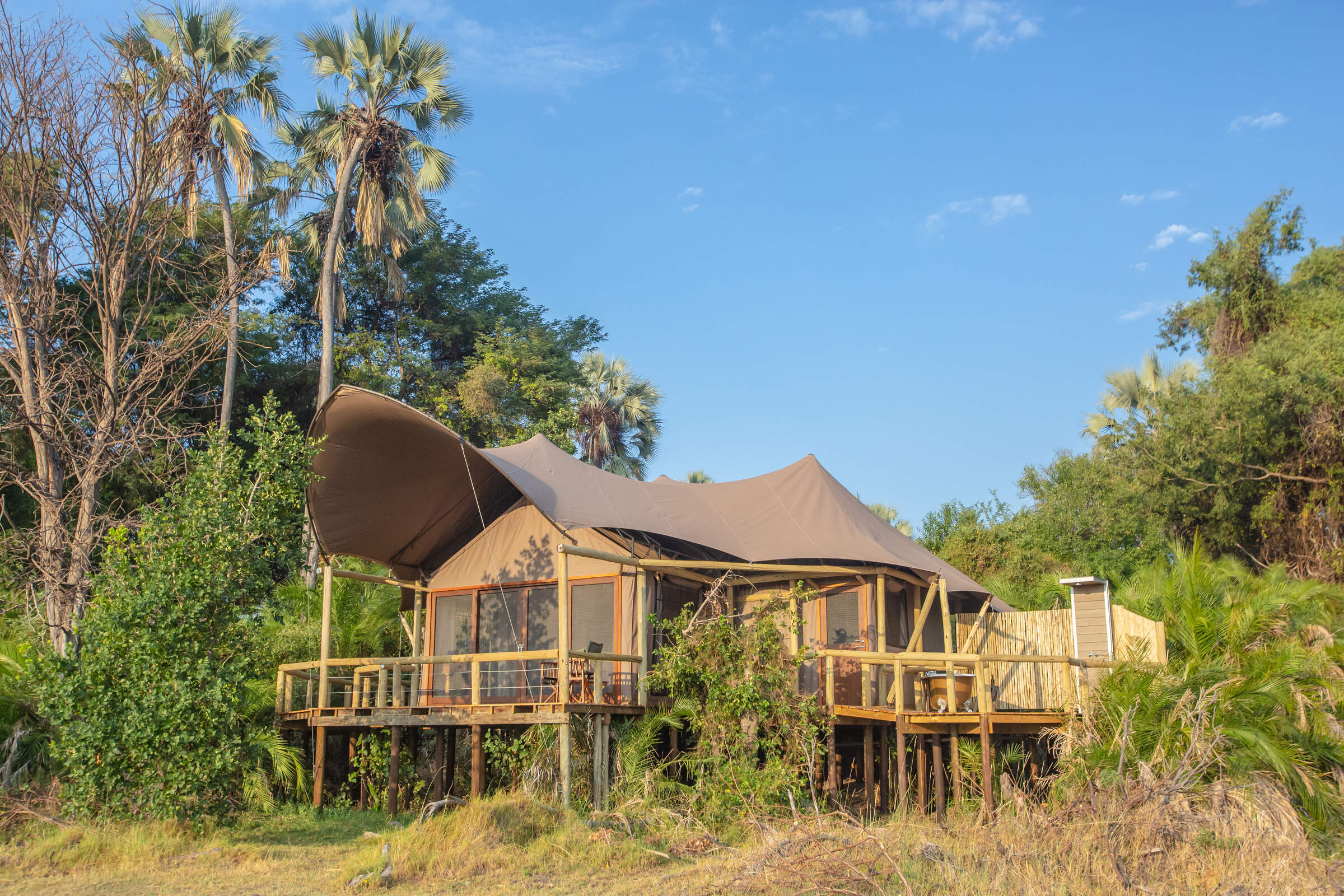 Jacana Camp
Jacana Camp is a small safari camp with an informal island feel; it is ideal for water-based activities in the Delta and offers excellent birdwatching.
---

Jao Camp
In a beautiful area with fantastic water activities, Jao combines an idyllic location with high levels of luxury and service, and a top-end spa.
---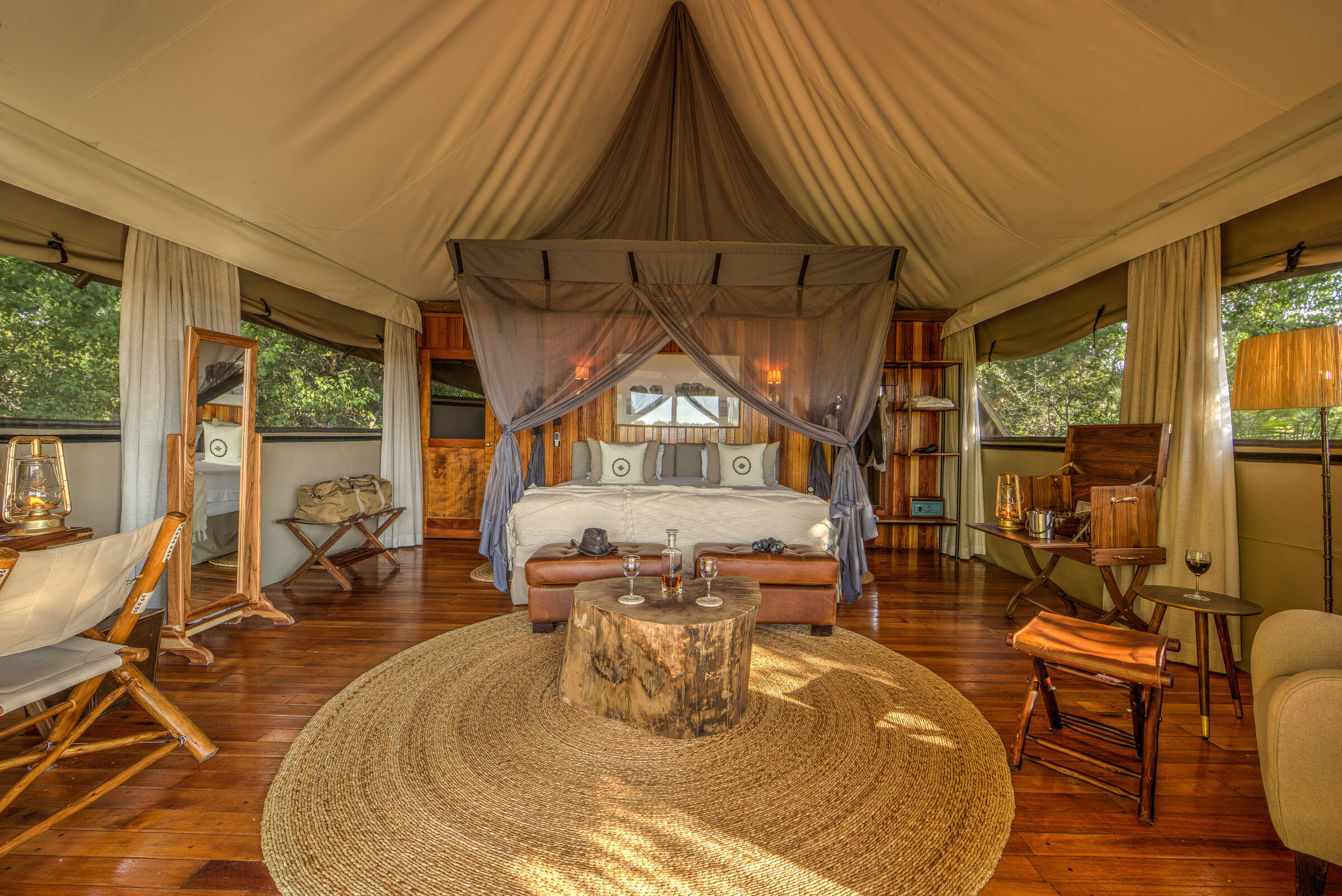 Kanana
In a beautiful part of the Delta, Kanana focuses on fantastic water activities and birding – including exclusive access to an impressive heronry.


---

Safaris visiting Okavango Delta
Just ideas, we'll always tailor-make a trip for you
---
Our travellers' wildlife sightings in Okavango Delta
This is their success for sightings in Okavango Delta Safari Reserves.
Click on a species for more detail. How we work this out.
---










Spotted Hyena
56% success


Sable antelope
26% success



Roan antelope
15% success





Excursions in Okavango Delta Safari Reserves
Optional extra day-drips and excursions possible whilst your staying within Okavango Delta Safari Reserves. Talk to us: these are usually best arranged before you go.
---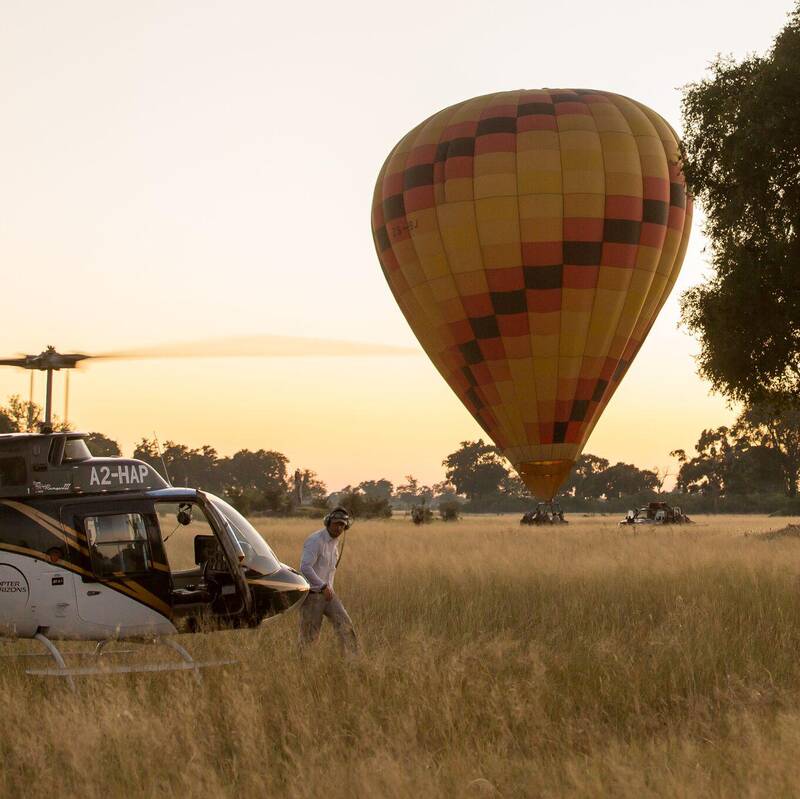 Ballooning in the Okavango Delta
Half day - mornings only
Airborne over the Okavango Delta is always magical - not only for its beauty, but also for insights it gives you into the patterns of channels, lagoons and floodplains. Floating silently at dawn, watching the early sun light up the misty palms islands and spotting the animals as they wake up is particularly enchanting.
More about Okavango Ballooning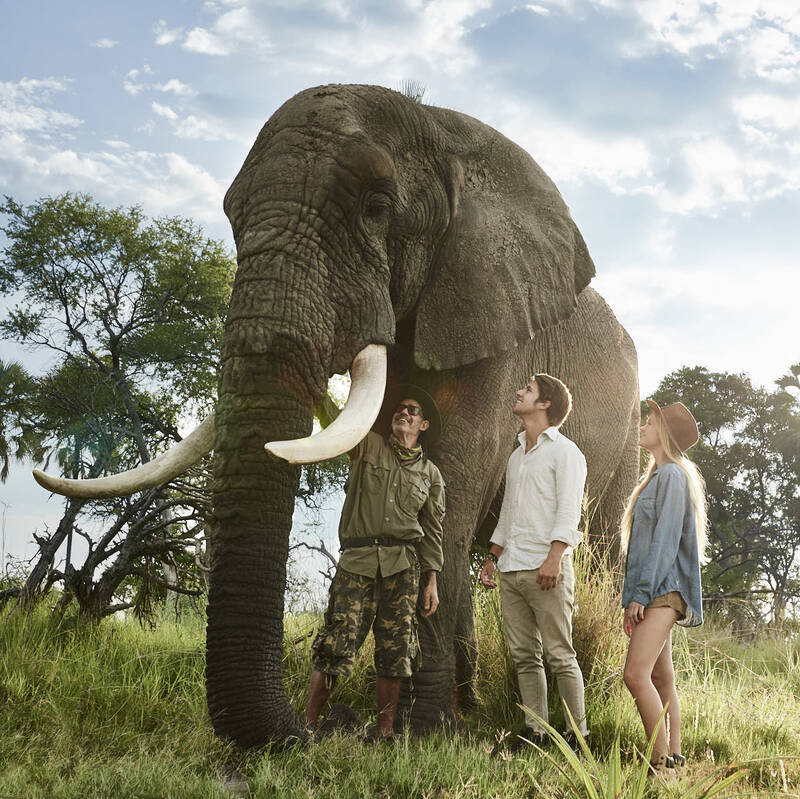 Elephant Activity
Half day - mornings only
Any stay to Baines' Camp and Stanley's Camp is synonymous with the acclaimed elephant activity! Join experts Doug and Sandi Groves in a gentle, interactive experience walking with the two elephants Jabulani and Marula. This experience is a must for all lovers of elephants and wildlife!
More about Elephant Activity