Botswana safari holidays
Safaris & Holidays including Botswana
Botswana lies in the heart of southern Africa and offers many different options for unforgettable safari holidays.

The country has a variety of vegetation zones, from the arid Kalahari in the south to the well watered forest glades in northern Botswana. This variety of ecosystems attracts the large quantities of big (and small) game for which Botswana safaris are famous. For example, huge herds of elephants and buffalos gravitate to the Okavango and other permanent rivers, whilst cheetah and other dry-country species inhabit the central Kalahari.

Even more impressive than the wildlife on a Botswana holiday is the wilderness: endless pristine areas almost untouched by human influence. The feel of remoteness in the middle of stunning landscapes combined with the constant presence of wildlife make safari holidays here unique.

Look through the ideas below, then talk to us to create a unique Botswana safari holiday for you.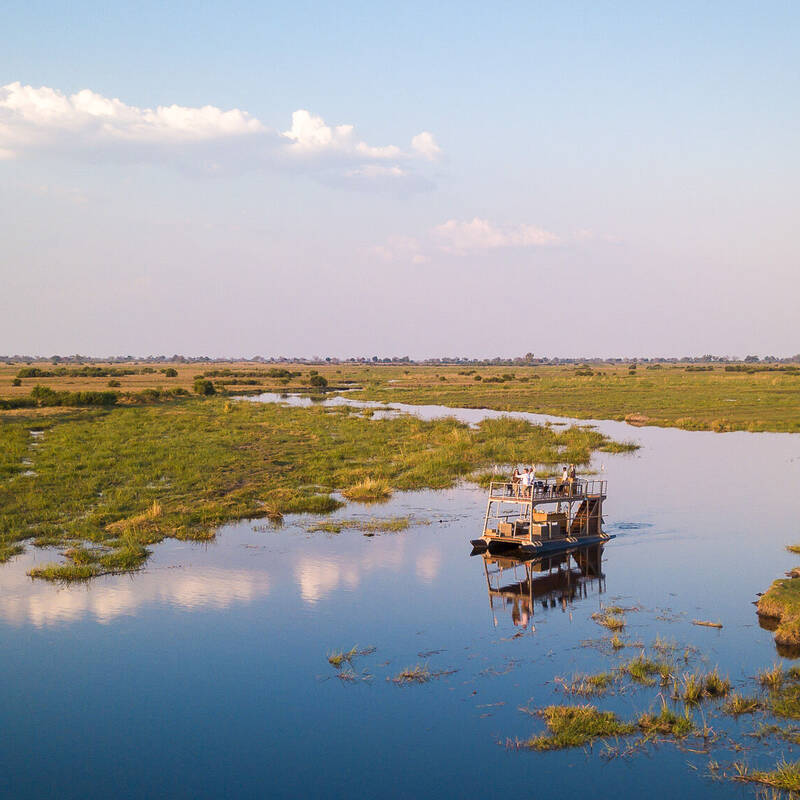 10 most recent reviews of our Botswana safaris
All are published in full; none have been edited.
Click the button below to browse all 1239 reviews.
---
Wildlife sightings on our Botswana safaris
Click on a species to learn where your best chances of sightings are - based purely on real travellers' reports; see how we work this out.
---
Let us help you customise your trip
Like all of our holidays on this site, this is just an idea. All of our trips are tailor-made, so we'll always adapt them to suit you.
---

Talk to an Expert
Browse this Expert Africa website, then call us. We'll match you with the Specialist in our team who is best suited to help you.

Set up your itinerary
Based on our experience and your ideas, your specialist will create a detailed, costed itinerary. We'll refine it together, until we have a trip that you're perfectly happy with.

Prepare for your trip
The same Specialist will make the seamless arrangements for your trip, send you detailed travel documents, and be available to answer any questions before you depart.

Travel with peace of mind
After you set off, you'll be cared for by our partners in Africa, most of whom have worked with Expert Africa for decades. And if you ever need us urgently, we're available 24/7.

When you return
We love to learn about your trip, and so will always be grateful if you've the time to give feedback to your Specialist when you return.