Namibia safaris: our holiday ideas
The widest choice of holidays to Namibia
Namibia safaris are highly varied. It's a vast country, encompassing great diversity – from game parks to stony deserts, and ephemeral rivers to the world's highest dunes – and with good infrastructure, there are many different ways to explore it. The main choices for safari holidays in Namibia are:


Self-drive Namibia safaris
Most holiday visitors to Namibia travel on a self-drive trip; these usually make the most flexible and economic holidays. This isn't intrepid exploration; we'll plan the trip with you and arrange a car, detailed maps and all the information that you'll need to explore the country at your own pace. Roads are usually good, straight and empty; driving is a joy in Namibia. Look for trips named
self-drive safaris
below.
Fly-in Namibia safaris
Flying around Namibia is great for those with limited time, or who don't want to drive. It's a magical experience, giving you a completely different perspective on the country's dramatic landscapes. Flying times vary from 30 minutes to a maximum of a few hoursand is the ultimate way to travel. You can cover a lot of ground in a very short time, even if it's not the cheapest way to visit. Look for trips named
fly-in safaris
below.
Guided Namibia safaris
If you don't want to drive but like the idea of travelling by road, then we can arrange for you to be driven around by an expert on a
privately-guided safari
. Such trips are highly flexible and trips can be as wild as you want – please talk to us about designing one of these. Alternatively consider joining a small group of like-minded people. We have many group trips, some using smart lodges, others including some nights camping – see the
Wild about Africa Namibia safaris
below with the light-blue background.
Have a look through our trip ideas and then give us a call for more information about safari holidays to Namibia.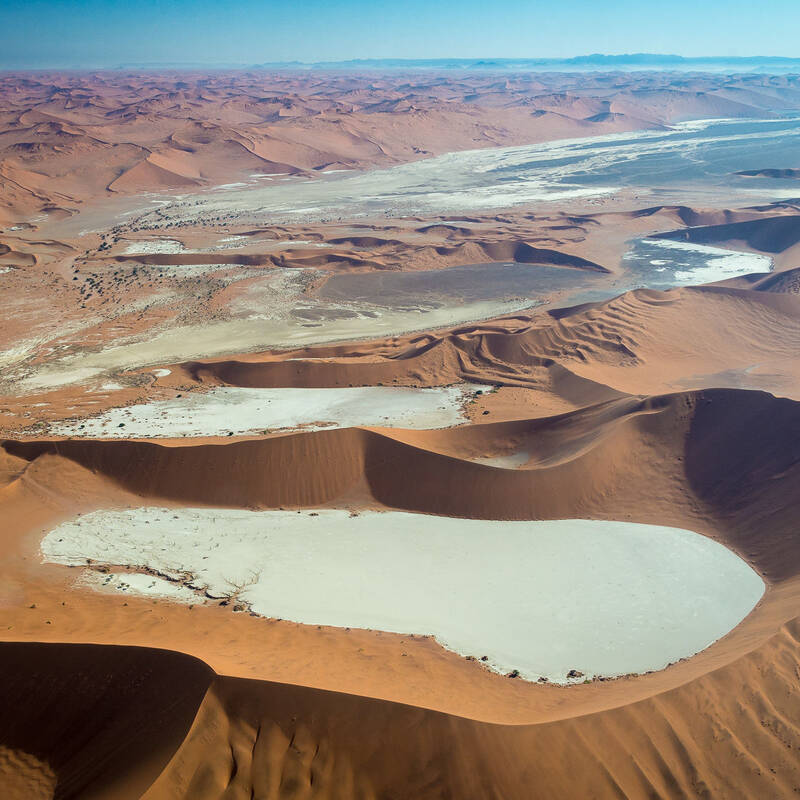 Our travellers' 10 most recent Namibia reviews
All are published in full; none have been edited.
Click the button below to browse all 1422 reviews.
---
Our travellers' wildlife sightings in Namibia
This is their success in sighting key species on our trips in Namibia. Click on a species for more detail. How we work this out.
---
Let us help you customise your trip
Like all of our holidays on this site, this is just an idea. All of our trips are tailor-made, so we'll always adapt them to suit you.
---
Talk to an Expert
Browse this Expert Africa website, then call us. We'll match you with the Specialist in our team who is best suited to help you.
Set up your itinerary
Based on our experience and your ideas, your specialist will create a detailed, costed itinerary. We'll refine it together, until we have a trip that you're perfectly happy with.
Prepare for your trip
The same Specialist will make the seamless arrangements for your trip, send you detailed travel documents, and be available to answer any questions before you depart.
Travel with peace of mind
After you set off, you'll be cared for by our partners in Africa, most of whom have worked with Expert Africa for decades. And if you ever need us urgently, we're available 24/7.
When you return
We love to learn about your trip, and so will always be grateful if you've the time to give feedback to your Specialist when you return.